The Blue Carpet review is coming to an end. When LEGO shared with us a box of chocolate Marvel Minifigs we wanted to share the fun with all of you. We shared the initial preview of these gorgeous characters on our blue carpet review. A creative collaboration between our resident old school photog Boris and the Mistress of The Marvel Universe Bev that was published here some good three months ago.
We then shipped these Marvellous creatures to the Autumn Workshop heroes and they put our heroes to good use as you can see below.
But it did not stop there.
The Fabuverse cross over.
The creative workshop took our heroes into the Fabuverse and went trick and treating …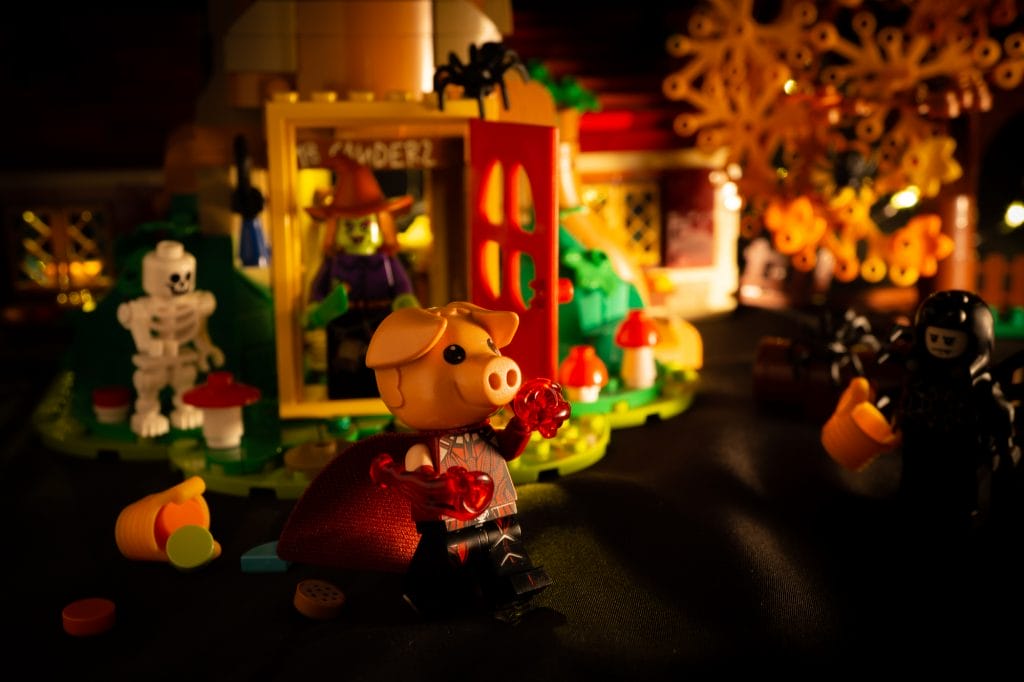 Nine Creatives
We also reached out in our discord chat room for any creative toy photographer to join in the photo opportunity and we got nine creatives from around the world joining in with their marvellous stories. And marvellous they are …
New Wings, New Dangers
We had Ann @megacolormix taking us back to the real series storyline with an eye for detail in her builds that was mind-blowing. If you did not read New Wings, New Dangers then go ahead and be blown away …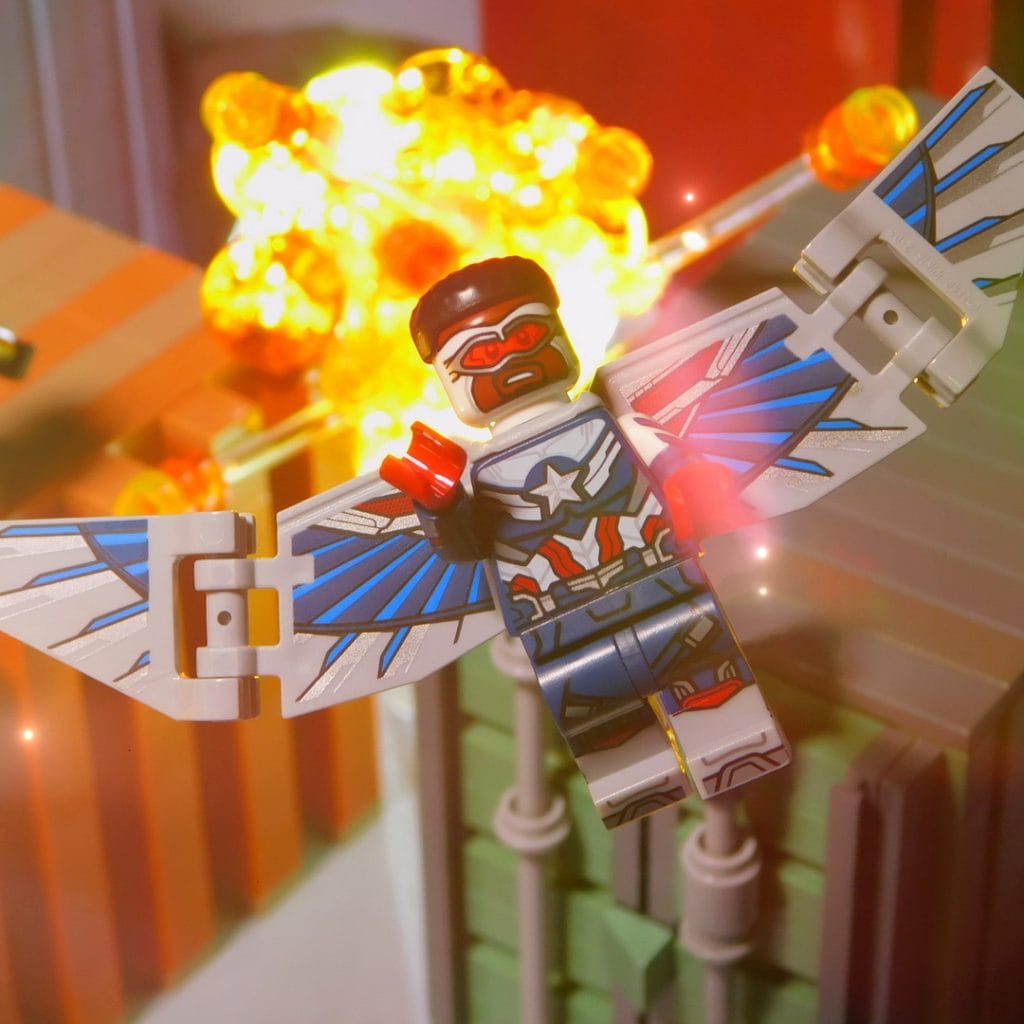 Reactivating Vision
Filip aka Studbricks looked behind the scenes and created some beautiful micro builds. Unfortunately during the transport some imagery got corrupted, and this is the only one we were able to rescue and share here with you in an exclusive first.
Filip explains. This is the first look at the very secret operation of reactivating Vision after he died at the hands of Thanos. The operations were performed by S.W.O.R.D., an American extra-governmental intelligence agency. The room specially designed for this purpose contains high technology devices, many of which are unknown to the people who are not involved. Golden optics cables are used to access his memory. The cables contain microprocessors able to solve today's most complex crypto algorithms which are discovered to be a barrier for everyone who tries to access Vision's memory. There are high expectations from Vision's visit to Westview, the location where events take place in an unusual order.
What If …
Some of our creatives took a less accurate version of Marvel's truth and build their own alternative universe and storylines, and we love these creative twists as much as we do the Marvel ones …
Spiderman was the last hero ?
Alicia took a turn for the dark side in her What If … Spiderman was the last hero … a beautiful story that screams cliffhanger. And so did Carl's …
Wanda creates the Zombie Avengers ?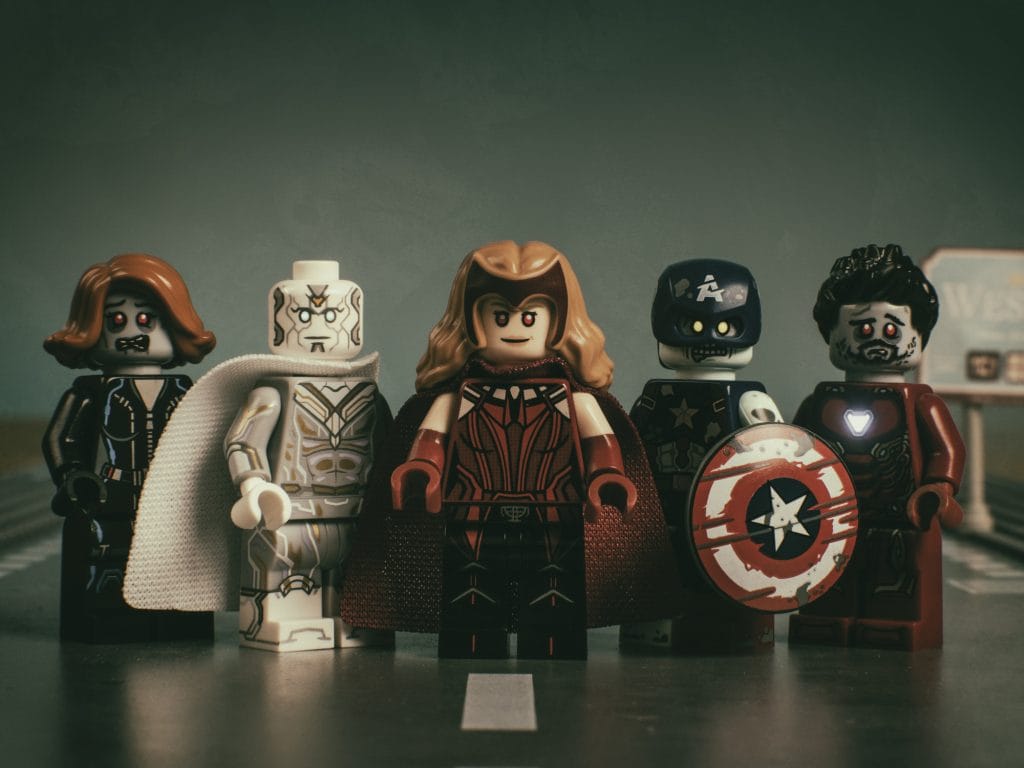 Yes, Carl takes us deep into the mysterious world of Wanda and Westview and explores the Hex and … well go read the story and be hexed.
Time off
Some of our creatives took a different angle. What are superheroes doing when they are not saving the world? That is what Alice, Stacy, Sunti and Mike asked themselves.
A girl's day out.
When Alice first pitched her idea on our chat channel of taking the girls out on a Diagon Alley, we knew we had to ship the girls to Alice for some great adult fun.
And fun they had.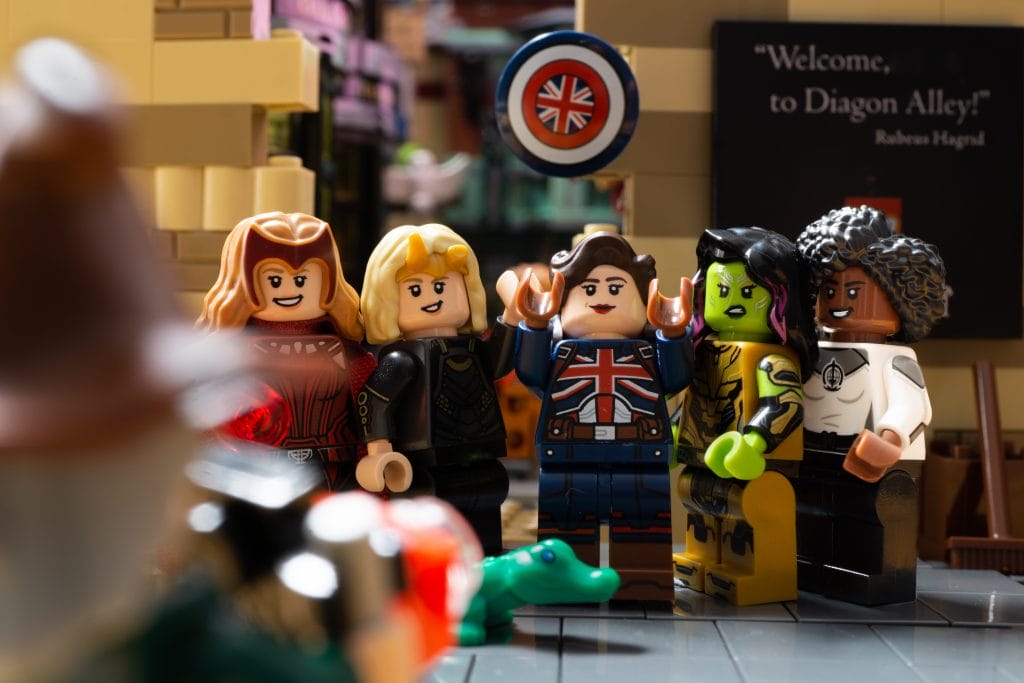 A date gone wrong
Well, no spoilers on this one. This short story by Sunti aka No.Chewing starts with a simple text …
Frisbee Time
Mike takes us Hotdog eating, Frisbee throwing, and Zombie fighting in his little epic downtime in the park story.
Cucumber Sandwiches
Stacy got us all swooning away with the little pastries and cucumber sandwiches that Peggy Carter shares in her free time.
And then there was Chris.
Providing us with the final images for the blue carpet series where our heroes have been spotted in the wild. Amazing imagery and marvellous eye candy to end this blue carpet series and invite you to join in our next creative adventures. Join our discord chat channel and keep an eye out for the next creative crowd review where we count on you to be the toy photographer in action.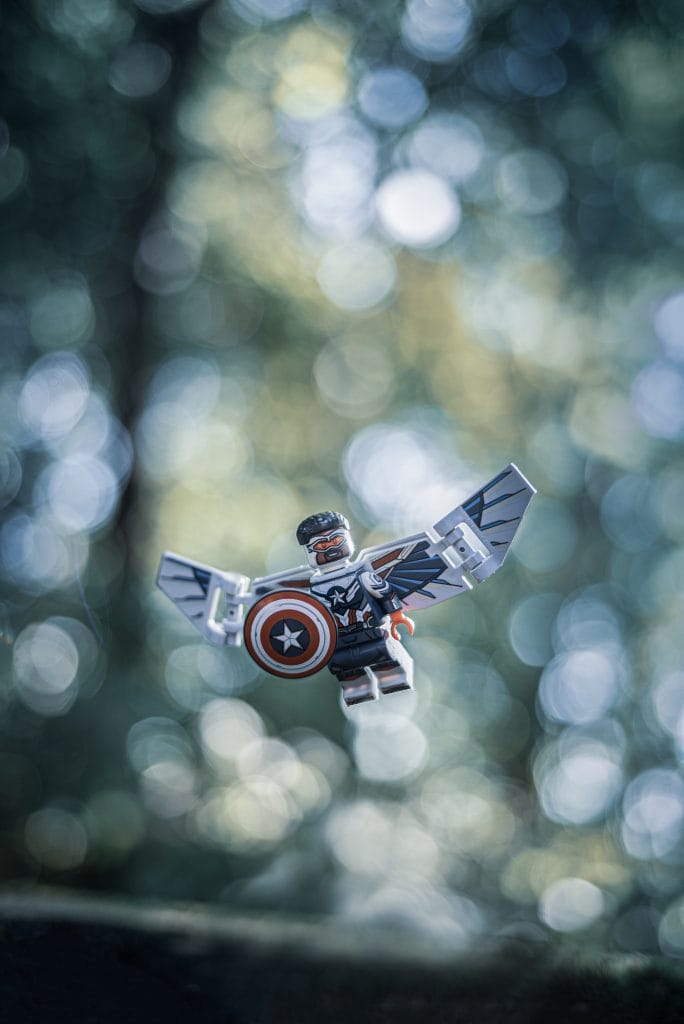 Small Footprint
LEGO provided SiP with a review box of the Marvel CMF Series. SiP further shared it with the respective toy photographers for their creative photoshoots. We want to thank all the creative photographers for their contributions to this Marvellous journey.
Stuck In Plastic.
The creative collective of toy photographers.
Co Authors :