Today at 15:00 Billund Time the RLFM media got invited to the blue carpet unboxing event of the brand new MARVEL STUDIOS Minifigures. And of course, we also tried to get a little spot at the table. The heroes were so excited to finally officially get out of their bags and talk to the Big Boys like Brothers Brick, The Rambling Brick, Brickset, and New Elementary that a little bit of chaos erupted on the blue carpet.
Our local SiP presser nonetheless got his camera out and tried to catch a glance of our heroes and heroines before they ran off to their respective press meetings.
Scarlett Witch (Wanda Maximoff)
First out of the box was the Scarlet Witch and what caught our photogs eye was the beautiful dress. It seems that the ink on the headpiece was not fully aligned and the Scarlet Witch was most probably on her way to make up still. Saying that, we didn't want to upset her by pointing that out. Especially due to her abilities which include telekinesis, energy manipulation and some form of neuroelectric interfacing.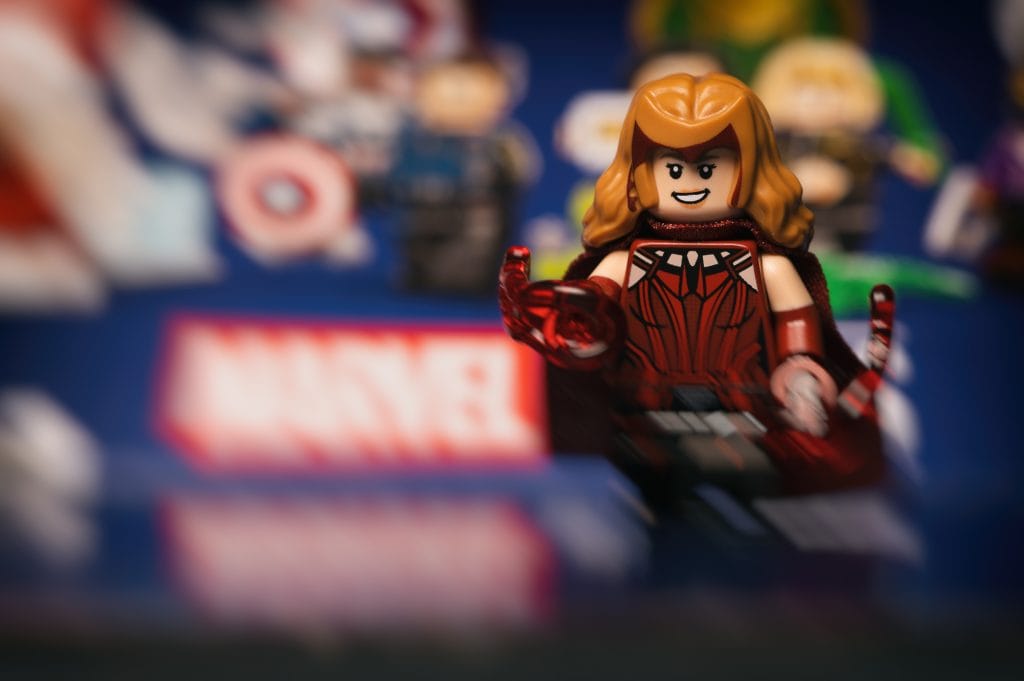 White Vision
Arriving with Scarlett Witch as they tried to fit into society. Security was all over the place when Vision entered the blue carpet. And his transparent holographic screen got our geeky writer all drooling. We are sure we will find this one in a cross-over universe toy photography in the not-so-distant future.
Monica Rambeau
Monica Rambeau had no time for us. She was travelling at super human speed straight to the green room, perhaps to get her microwave transmissions sorted. No time for introductions. Now, do we spot T`challa in the background or was it Star Lord? What if some would say …
A Symbol of Strength and Legacy
S.H.I.E.L.D. – Strategic Homeland Intervention, Enforcement and Logistics Division
As the Falcon and the Winter Soldier approached the blue carpet, there was a lot of action. Way too much action. And this was no End Game. As our photog's autofocus was dragged to the centre of these magic shields, they began to capture the legacy. This new series does not contain one, two, or three shields, but actually four. Two classic Captain Americas, one that got damaged in a Zombie War and Captain Carter/Britain (Penny Carter) joins the party.
And then there was Spidey.
"With Great Power, Comes Great Responsibility" And, what if this Spider-Man becomes a Zombie Hunter and gains the power of something strange. What If he defends the Earth from the undead Avengers?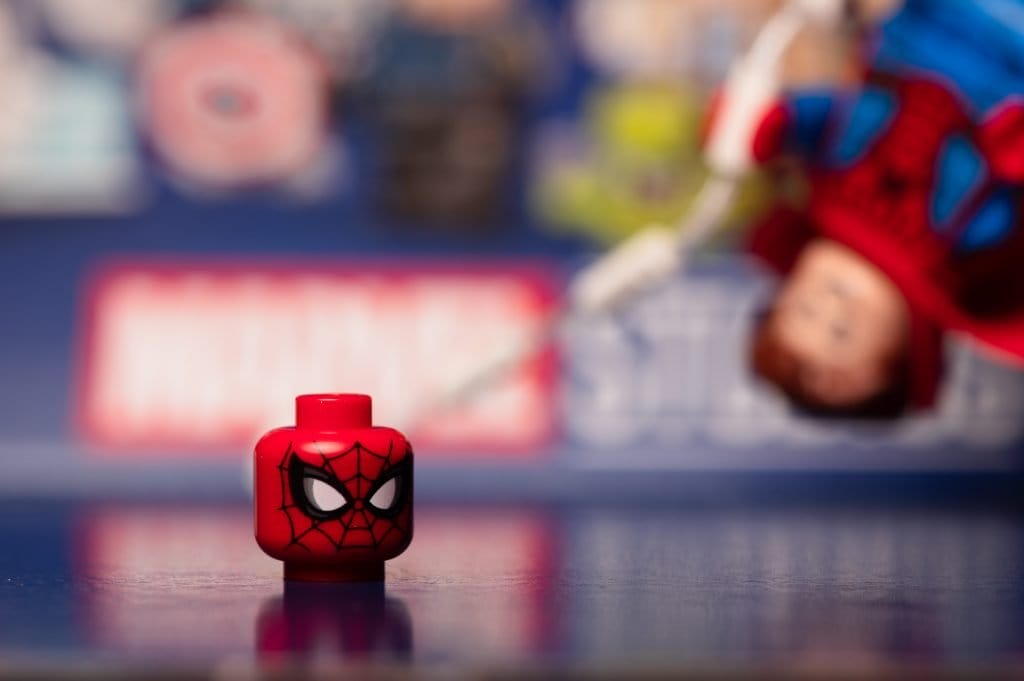 Sylvie
With all the powers of Loki, she is the goddess of mischief and an enchantress. She developed Asgardian magical abilities of her own, and after hiding in time periods before cataclysmic events which has made her invisible to the Time Variance Authority. This female variant of Loki travels through time searching to see who is behind the TVA.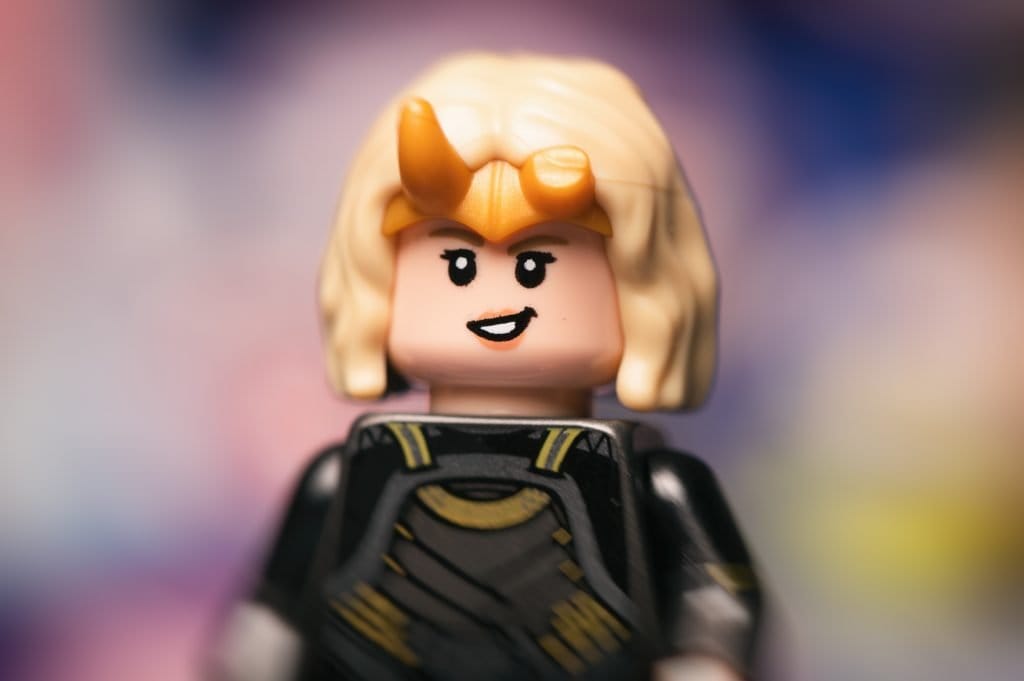 Too cute to be true?
The true heroes of this series must be Throg and Gator Loki.
They took the time for our photog to take their image on the blue carpet and they did not look as stressed as all the other heroes and heroines.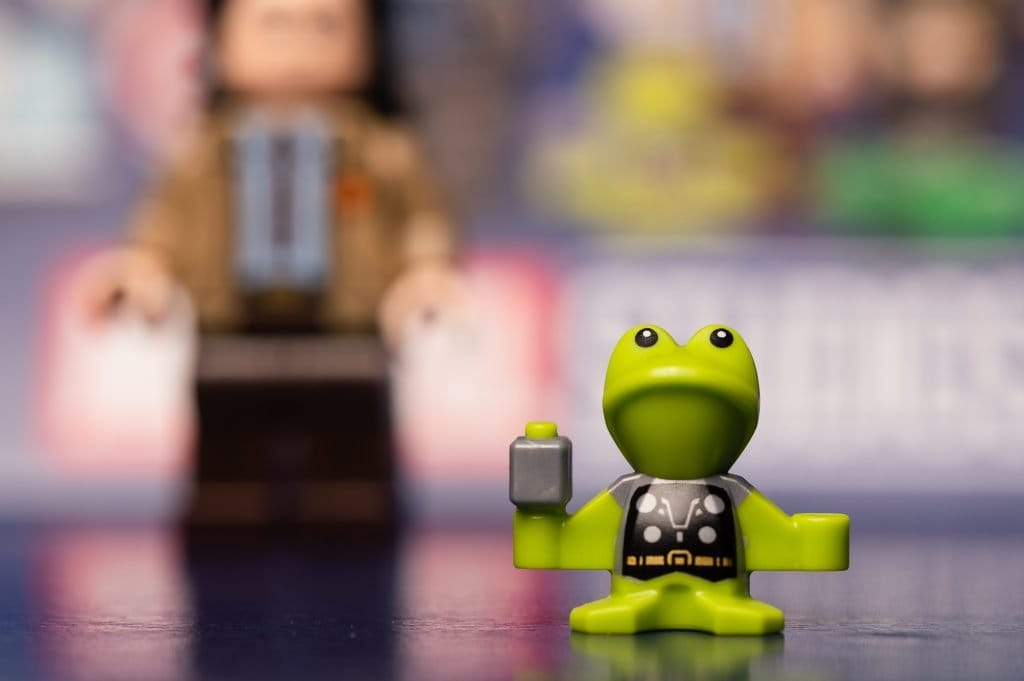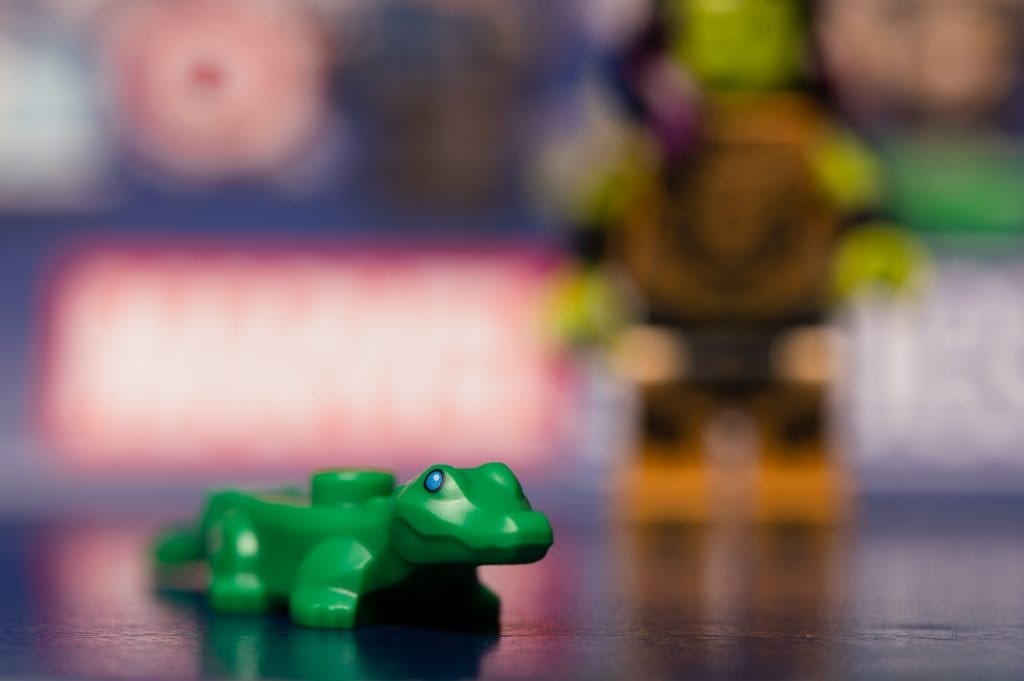 Looking for creative photographers
Yep, we are looking for creative toy photographers (read you) who want to get into a creative photoshoot with us and do a deep dive creative review and storytelling. Let us know here in the comments, in our discord chat room (we set up a special project room for it), or on Instagram which 3 to 4 characters you want to bring together in a story and we see what we can do.
On Sunday the innocent child hand will select three creatives and ship of some of these heroes for a photoshoot which we then will feature here on the blog and on IG.
And if you cannot get enough of these Marvelous Heroes, then for sure join our Autumn Workshop (pre-registration closes on Sunday) for more action with this new LEGO CMF Series 71031 available in a LEGO store near you as of September 1st.
The SiP Crew straight from the Marvel Studio's Blue Carpet.
Stuck In Plastic.
The creative collective of toy photographers.
Co Authors :