For those of you who may not know, Trick or Treating is a traditional Halloween custom for children and adults in some countries. The Stuck in Plastic Autumn Workshop has joined in and celebrated this tradition right here in Fabuland.
Trick or Treat Time
It is trick or treats time in Fabuland. Bianca lamb and Lucy lamb are busy deciding which costume to wear they are choosing from all the latest Marvel characters and Bianca just can't decide who to be.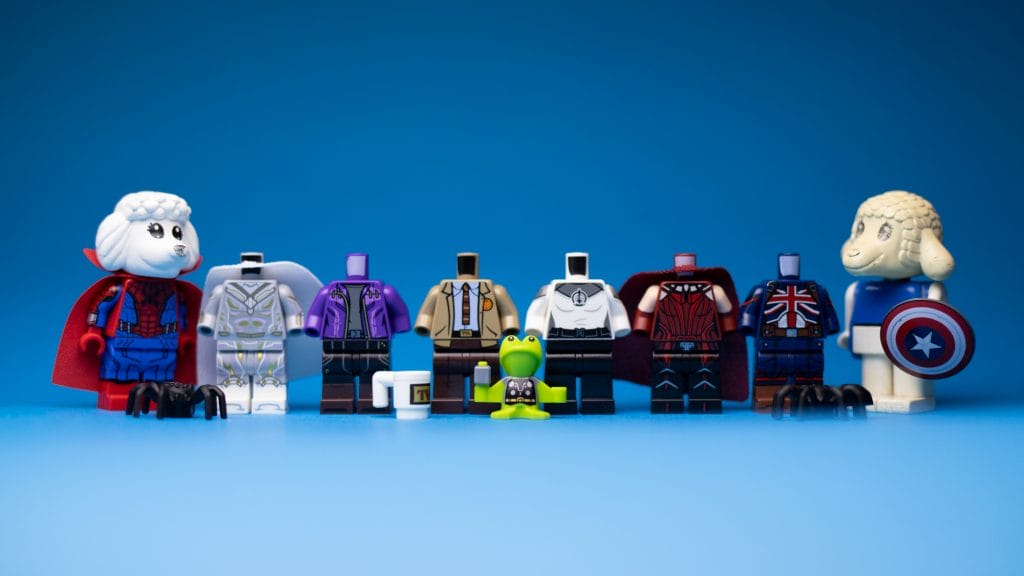 Ready to go …
Dressed as spider and Spiderman they are now ready to hit the streets.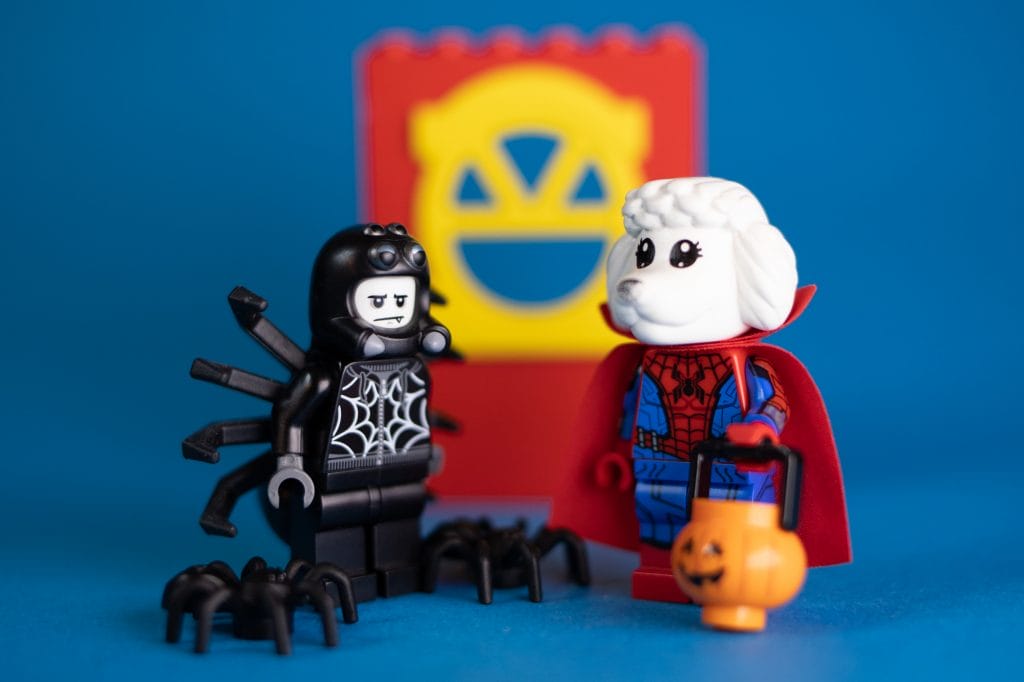 Foxy B.
Freddy Fox has dressed as Captain Britain and is braving a walk through the graveyard to look for treats. It is super spooky in the dark. And what do we spot there in the background?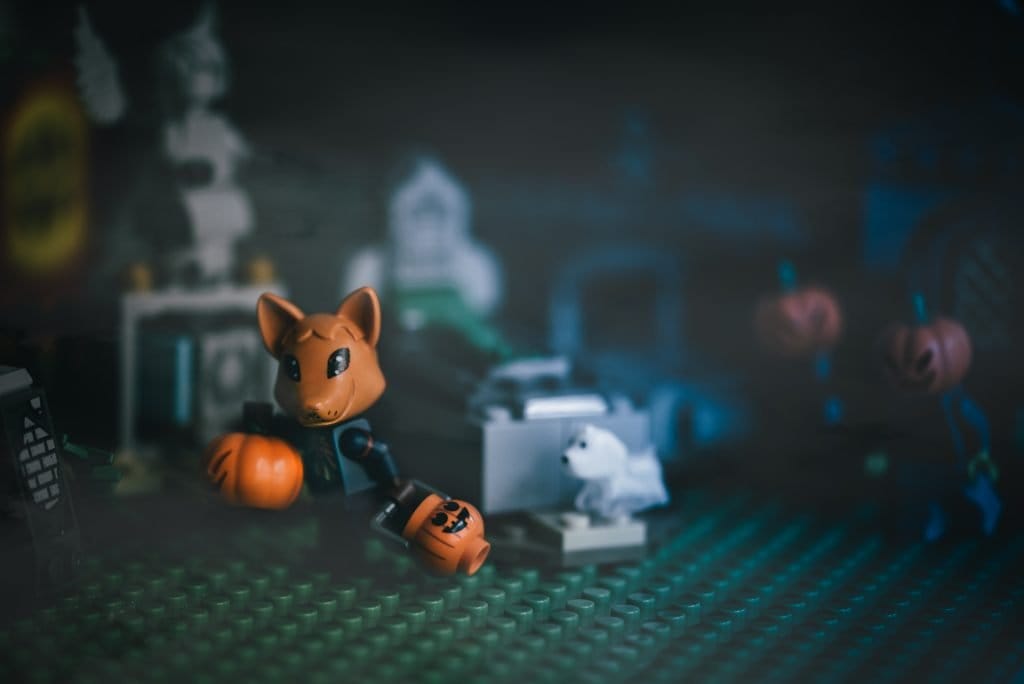 Elmer, The Elephant
Now it is getting dark Elmer Elephant has headed out to the Maize maze, hoping that the Monica costume gets them around in record time without being scared by all the decorations.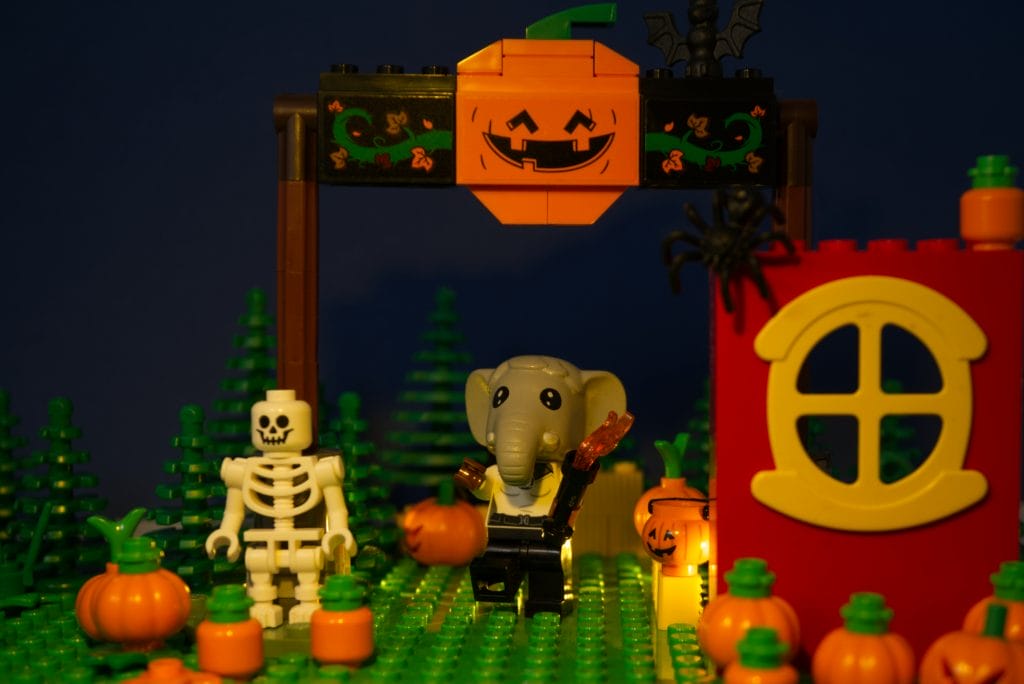 Dr. Dog
Dr. Dog's Gamorra's costume is helping him fight through all the skeletons to get to all the treats. He is super scared with how the mist is starting to linger around.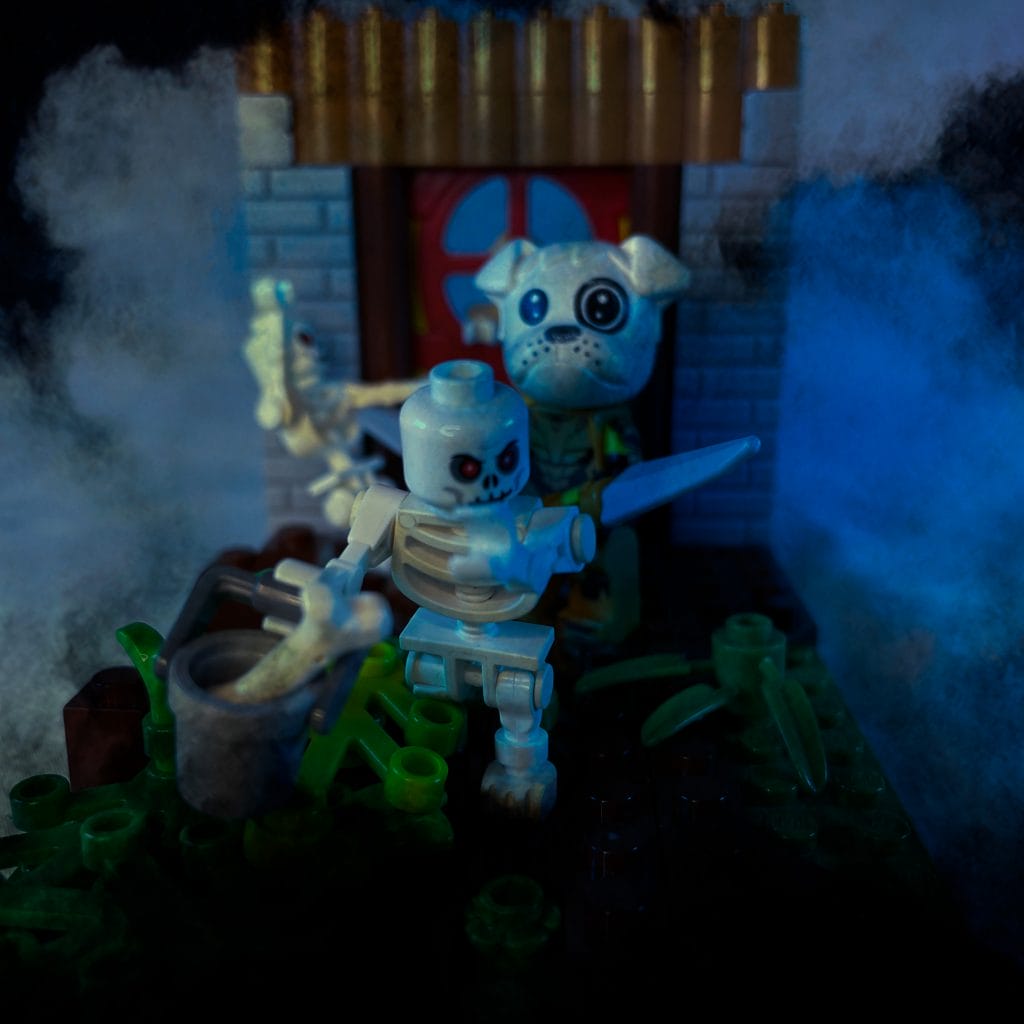 Winnie in Fabuland?
Lucy Lamb has joined Bonnie Bunny and they are off with Winnie The Pooh to look for lots of lovely honey treats. Bonnie hopes she can use her spidey skills to slow down Pooh while Lucy is running away with all the honey.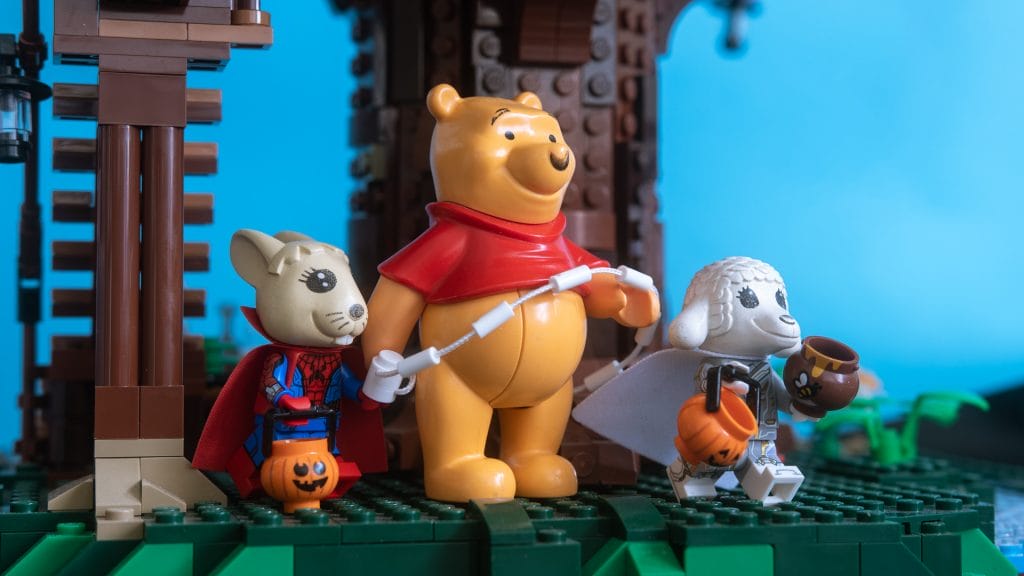 Elton
Elton Elephant has been channeling her inner Sylvie and stealing candy from all the other children. There is a huge fight out in the street and she is using her height to her advantage.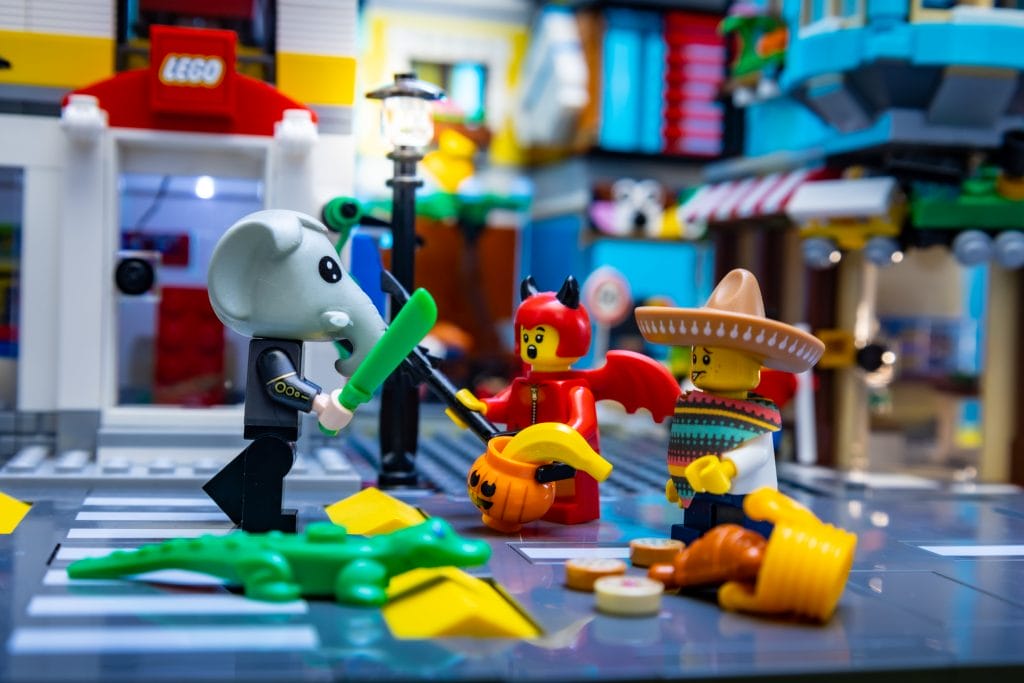 Marc Monkey
Marc Monkey has stumbled across a portal door, not sure whether it's the curse of the Wanda Witch costume they desperately hang onto the handle to prevent them from being dragged through the door and into different time-space.
Morty Mouse
Morty Mouse has found Captain Britain and is having to use all the Captain America shields to protect himself from the electric trick she is playing outside the Daily Bugle.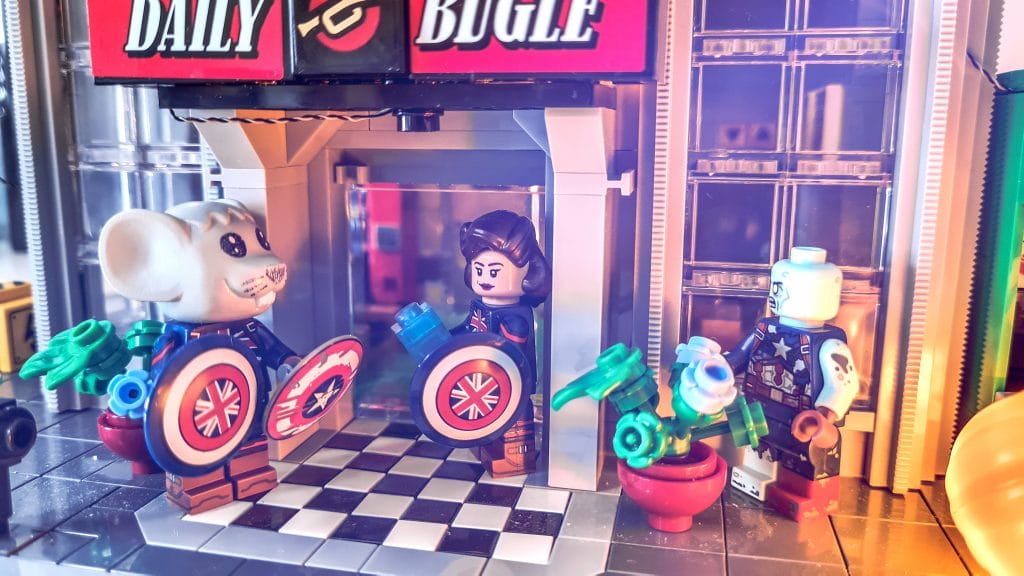 Perry Panda, Henry Horse and Rufus.
Perry Panda has turned their captain America costume into a zombie for Halloween but the house is super spooky and full of spiders that are getting closer, Perry Panda is not sure whether to stand still or run far far away from them.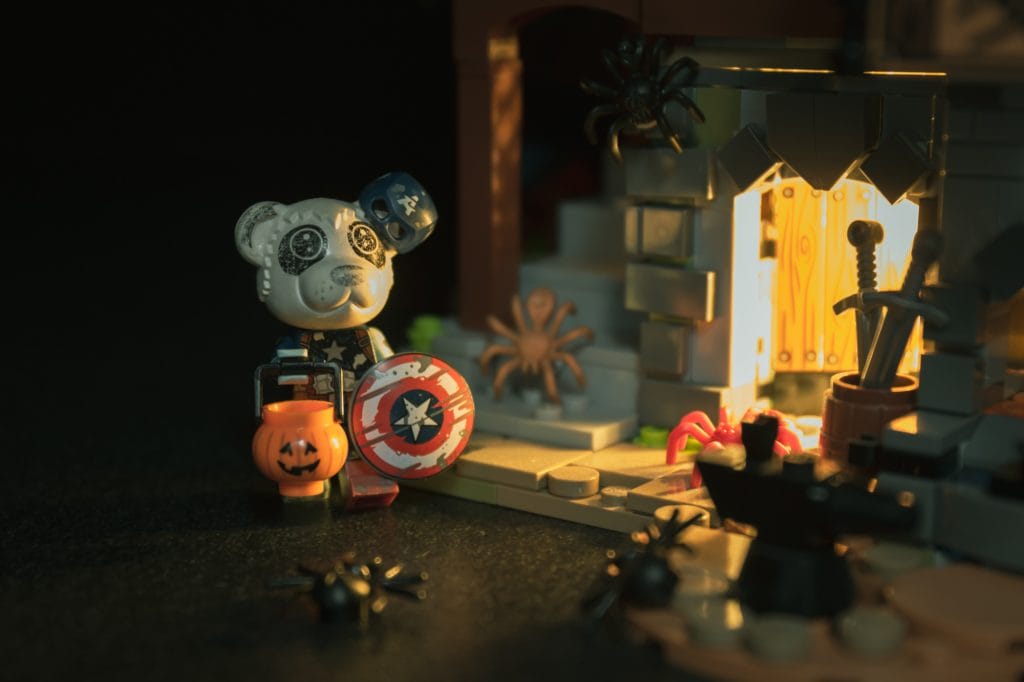 As well as dressing up like Loki, Henry Horse is playing tricks just like him and has covered the house in toilet paper.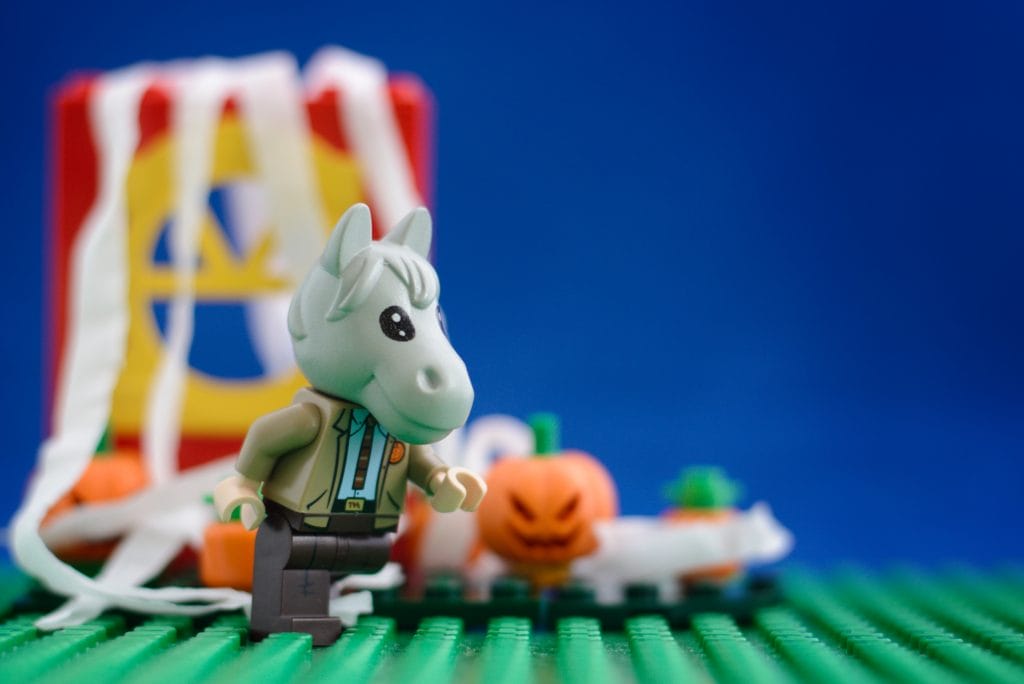 Rufus the rebel Rabbit is using all his black panther powers to fly around, the rocket boots are harder to control than he expected and is spilling all the candy everywhere.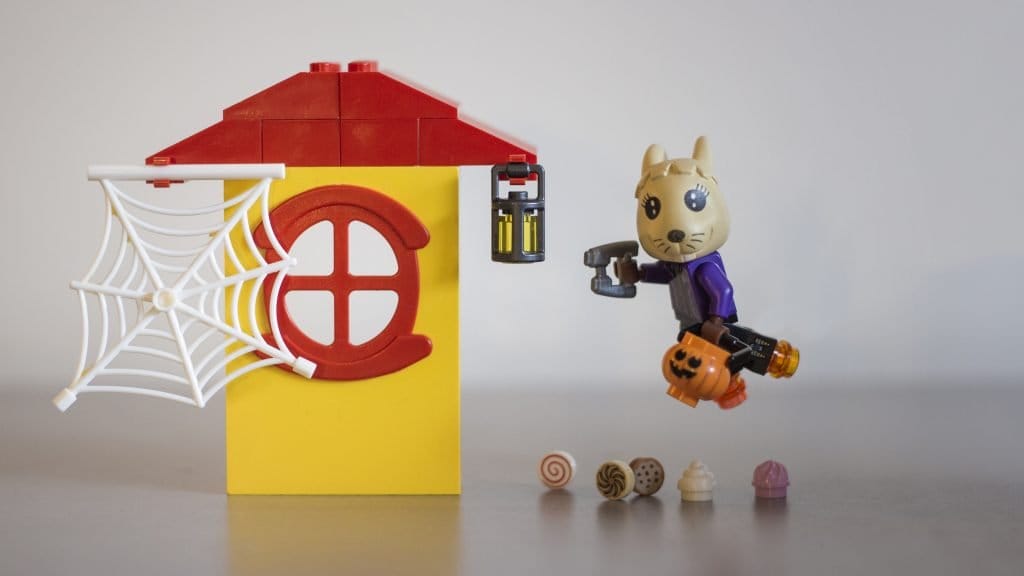 Patricia Piglet and Hannah Hippo
Patricia Piglet has a huge shock and her Wanda Witch costume is no match for the real witch that answers the door to trick her.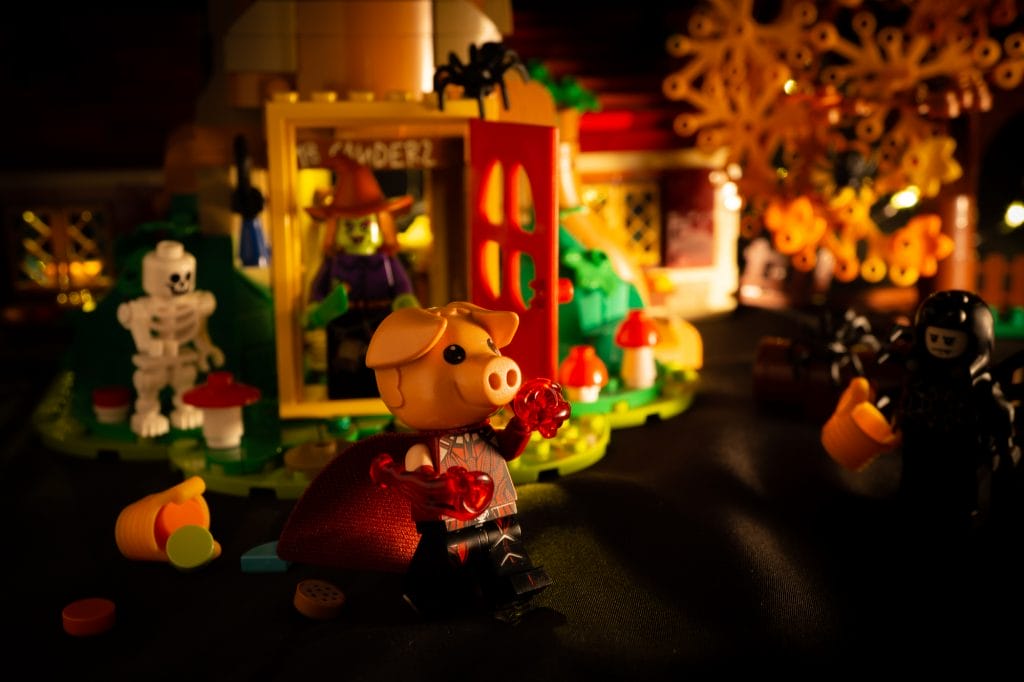 Hannah Hippopotamus has not had any joy in getting someone to answer the door to her dressed as vision. She is thinking that she is going to try flying to the next house instead.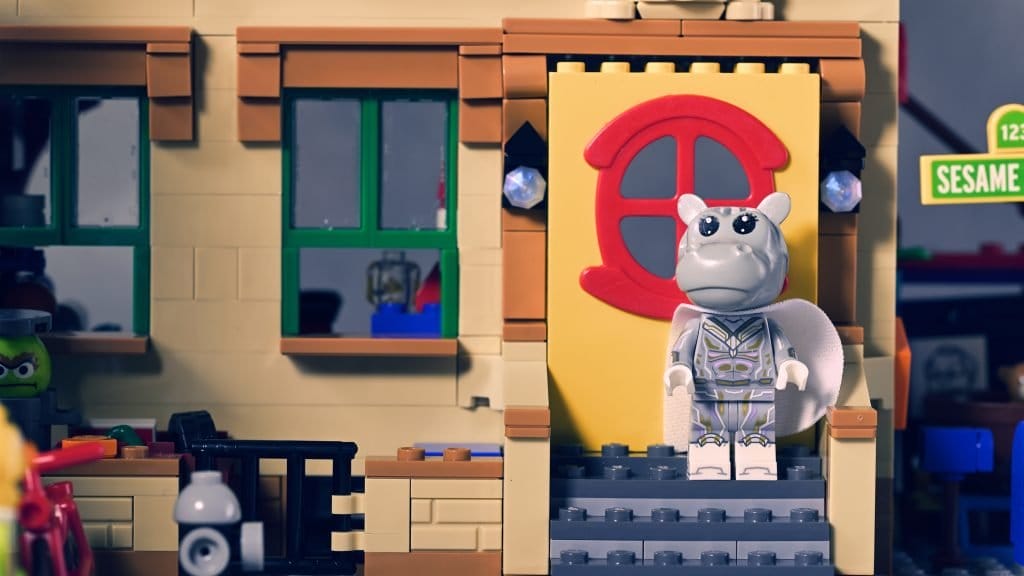 Cats and Dogs
Paulette Poodle is excited by all the chocolates she's got dressed as Captain, yet she's not sure whether they are dog friendly chocolates and if she can eat them all.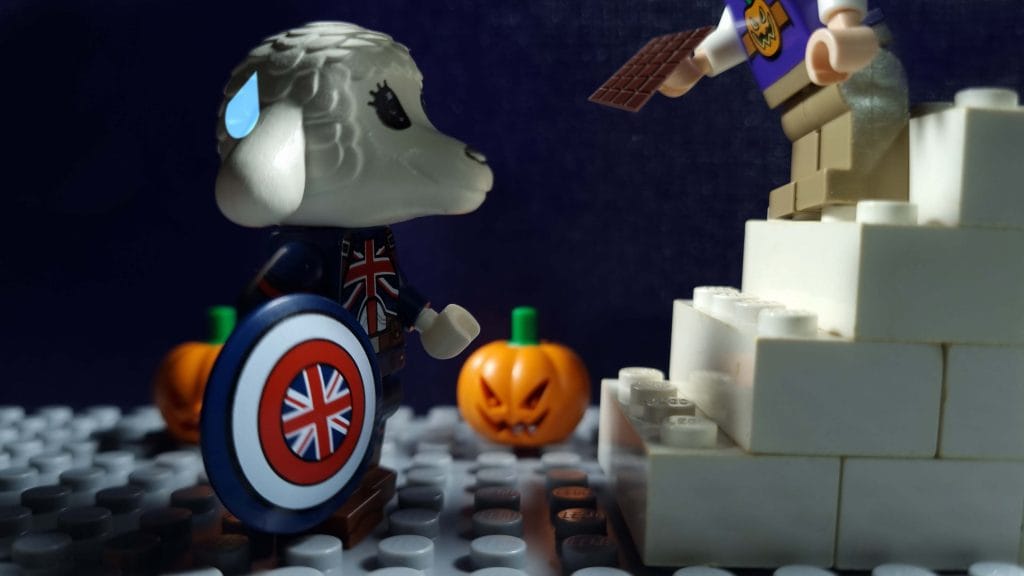 Cathy Cat is nearly home with a huge chest of treats, her Gamorra costume got lots of praise from all the houses she knocked at.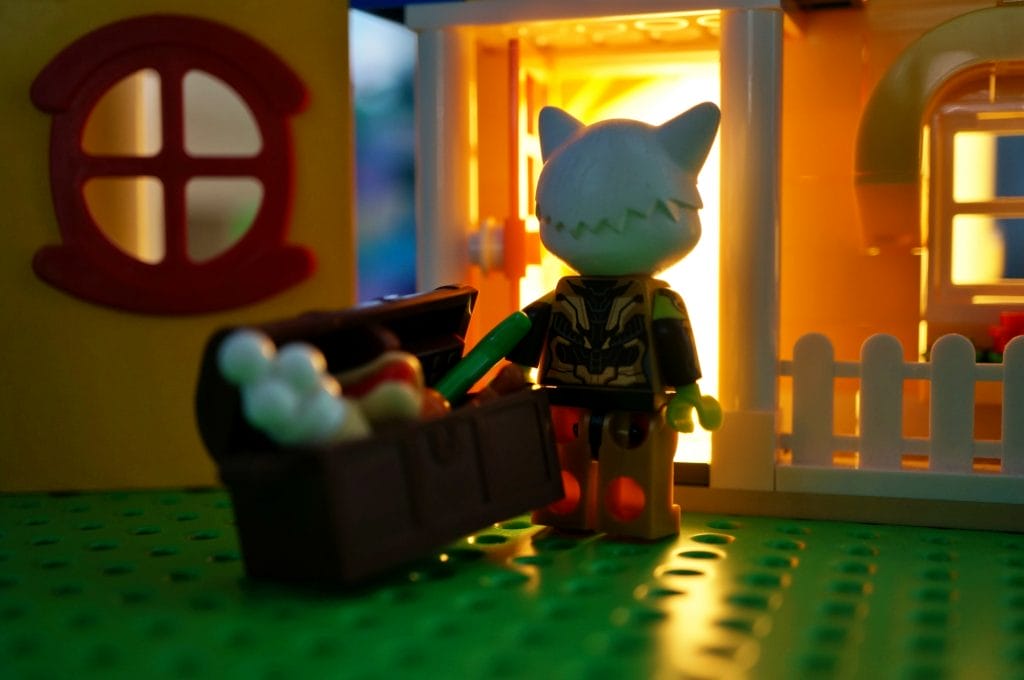 Dressed as Falcon, Cornelius Cat is not impressed at all by the carrots that someone thought would qualify as a treat!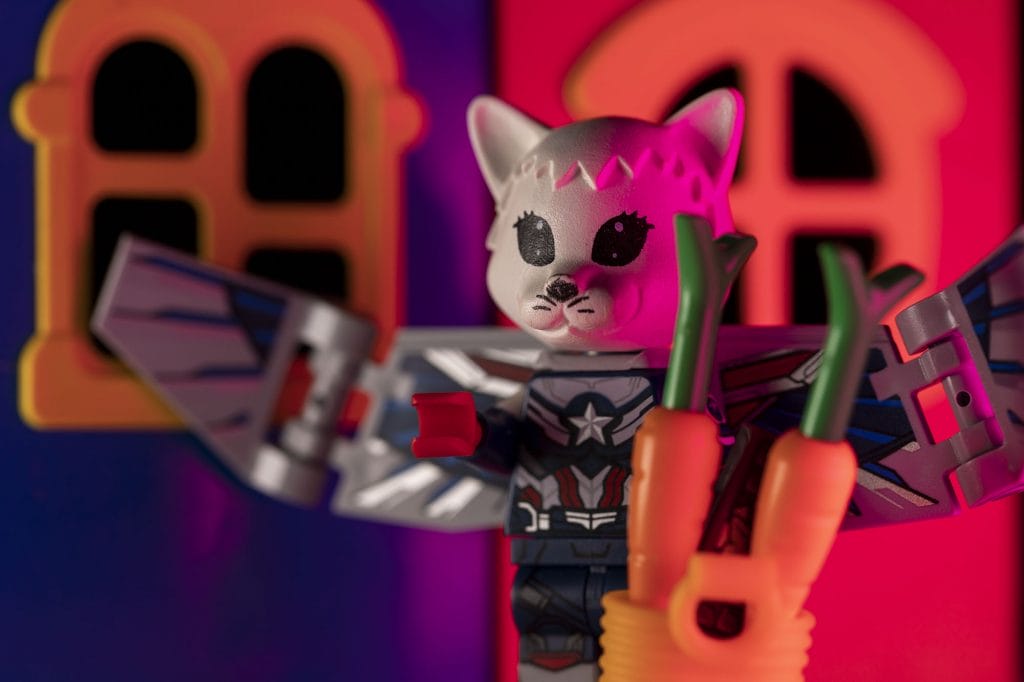 Charlie Cat is binge eating all the food that she has stolen dressed as Sylvie on her evening's walk of trick or treating.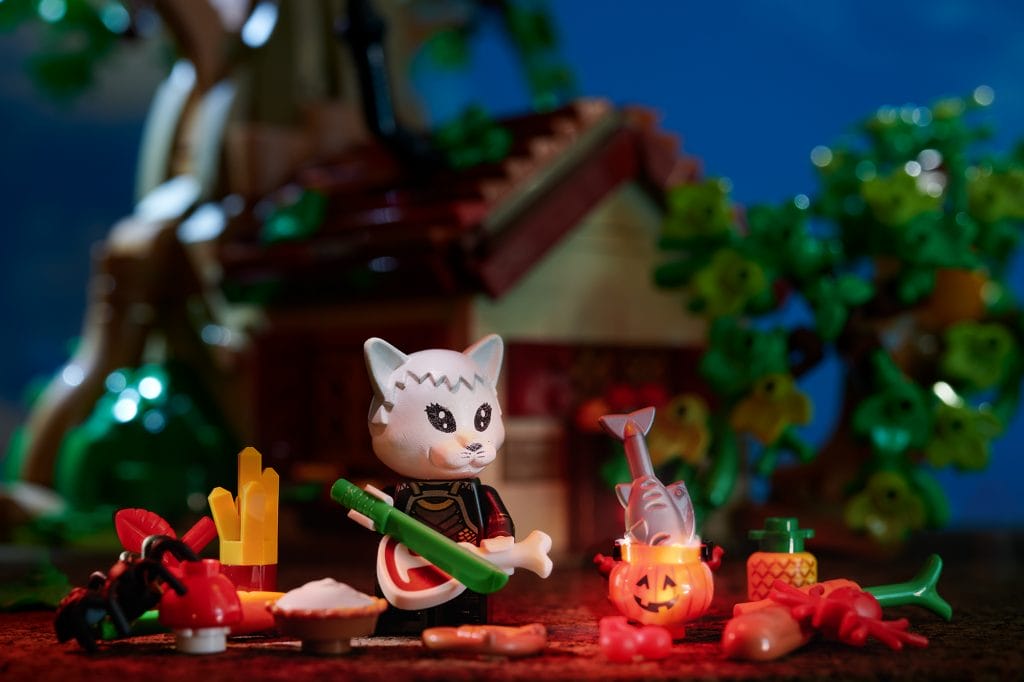 Trick Or Treat
Our Fabuland Superheroes made their choice.
Trick or a Treat?
Tell us which one do you dare choose?
Special Thanks to Sophie
Special thanks to Sophie who crashed the #SiP Autumn Workshop as our master storyteller with the Trick and Treat challenge for our creative participants.
Stuck In Plastic.
The creative collective of toy photographers.
Co Authors :