LEGO decided earlier this year to create smaller little polybags with those little xtra's we as toy photographers tend to buy complete sets for. When they were first released we raided the LEGO store in Billund and were planning to do a review of this toy photographer's delight. But as with so many small things, time passed by and so did the freshness date of these polybags.
And then we got a mystery mail from The LEGO Group if we were interested in reviewing the brand new LEGO xtra 40341 set.
No more info.
And of course, we said yes. Since Julien got the Minecraft sets to review and Stefan took the the speedcars , I ended up with the mystery xtra set. And I have to admit I was curious to see if the polybag series would continue or we would enter the next level of awesomeness in the xtra series.
A few weeks later I got an envelope in the mailbox, with three LEGO xtra 403411 sets inside (yes, three, do read on, there is another little giveaway coming up (you did see our speedcar giveaway, didn't you).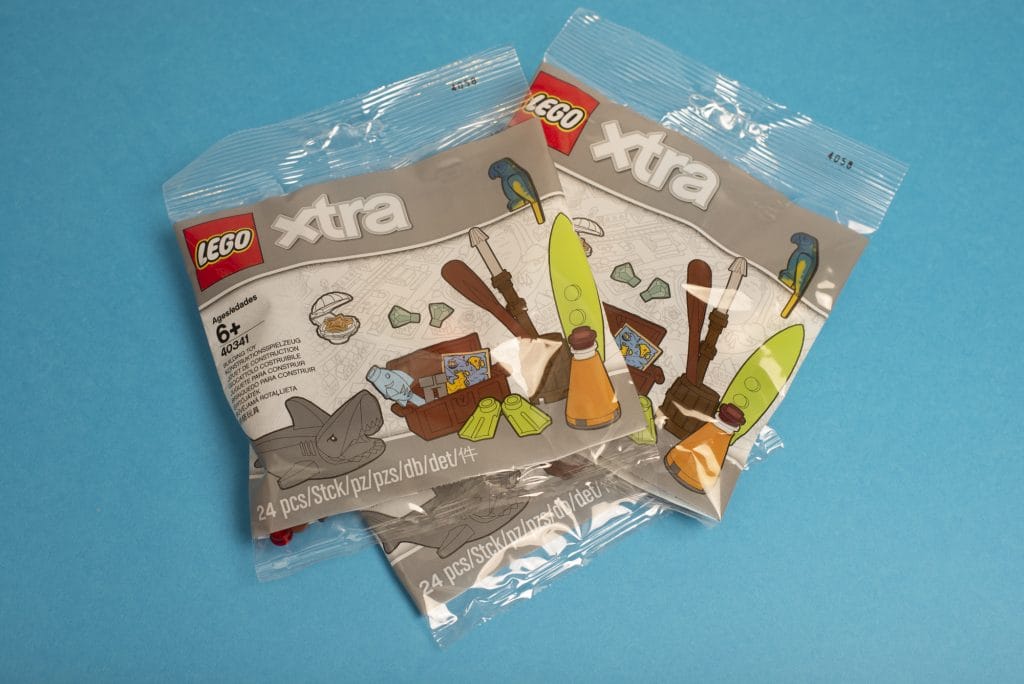 So how do you creatively review a polybag with accessories if you are not Elspeth of New Elementary ?
Well.
You scratch the little hair you have left, take a deep breath and a piece of blue paper and you think back to the knolling storytelling moment we had on the RLFM days ( Stefan, we really have to post those gorgeous moments in the beginning of 2019 and turn them into our new Wednesday series).
And so the story begins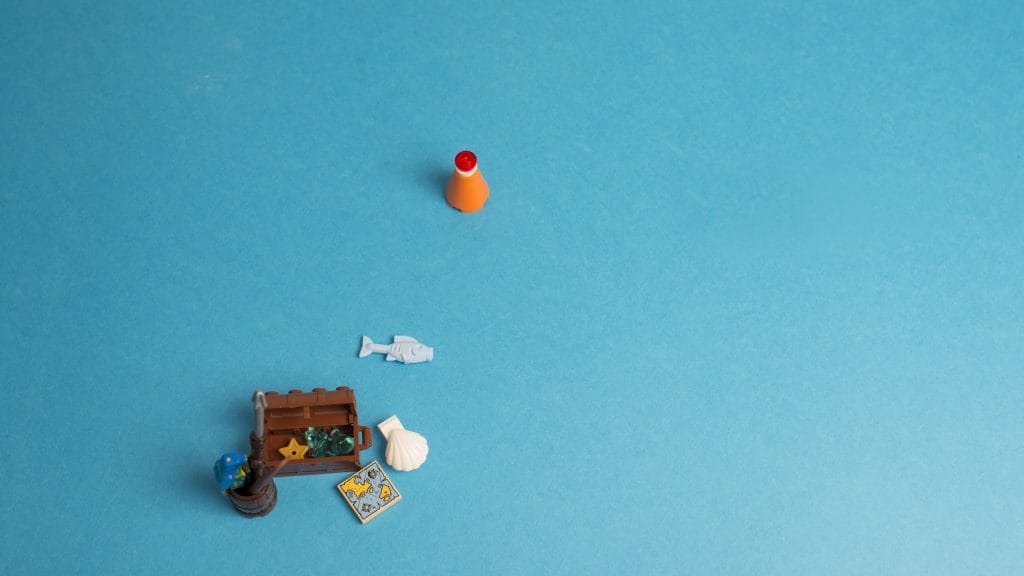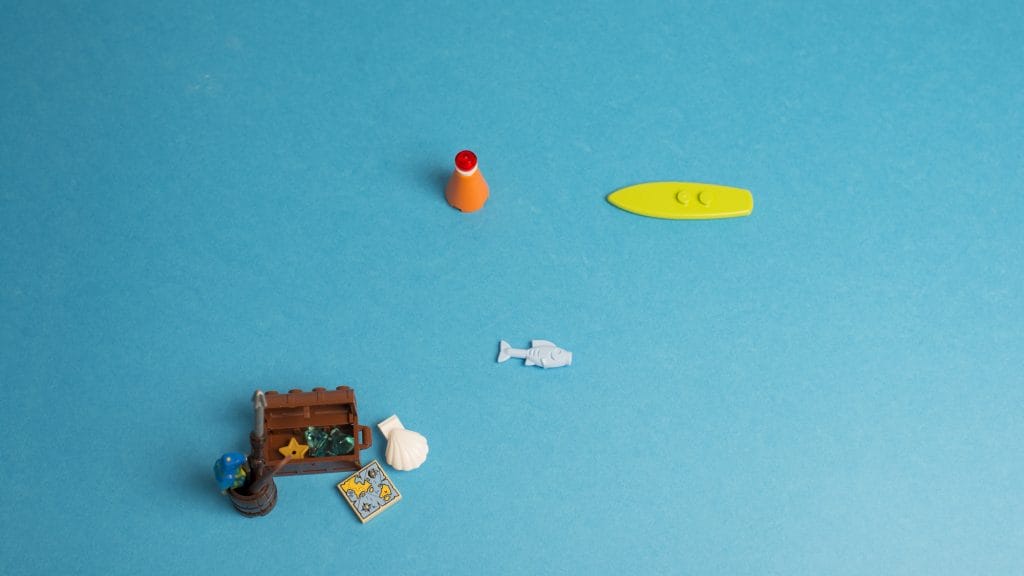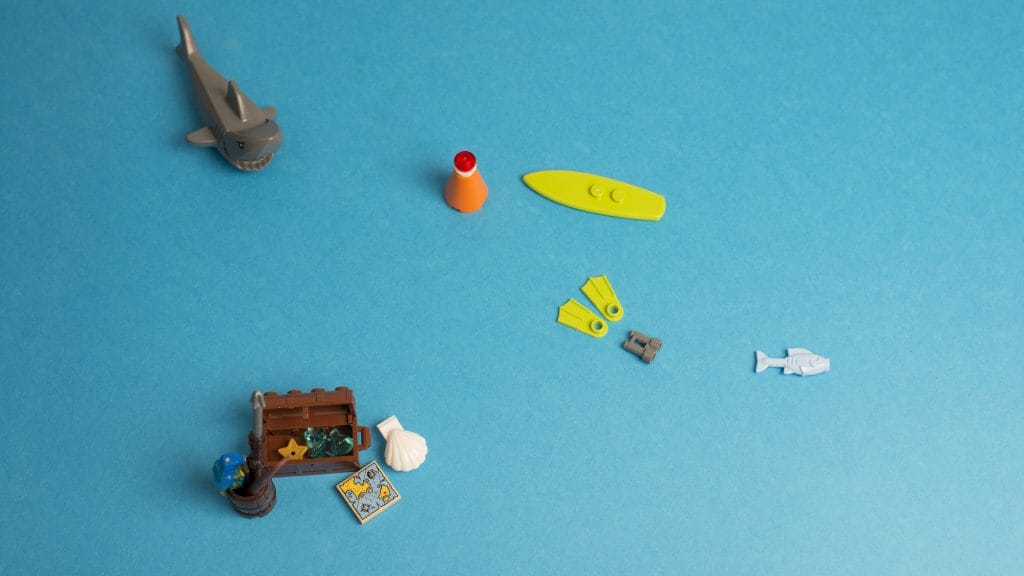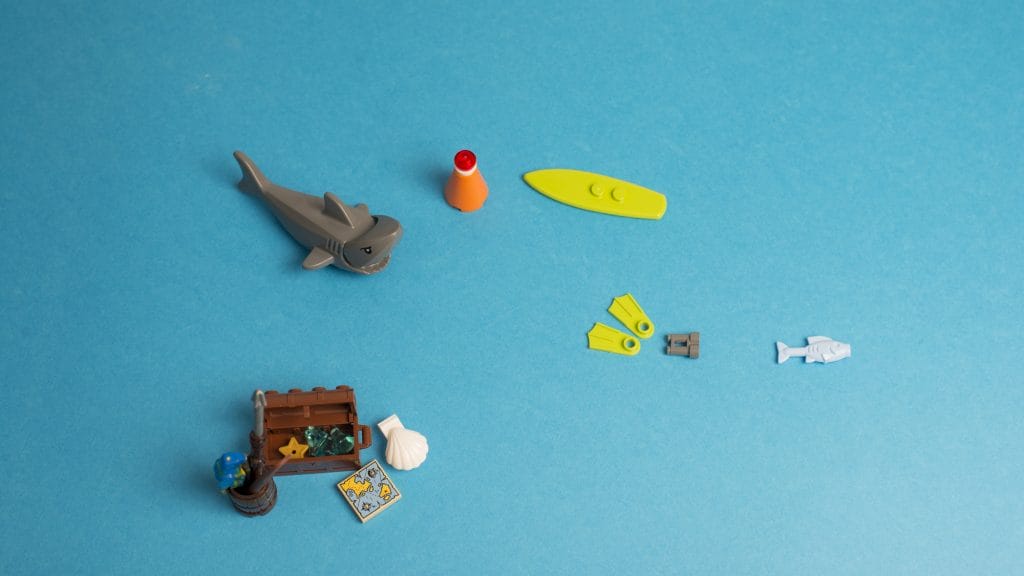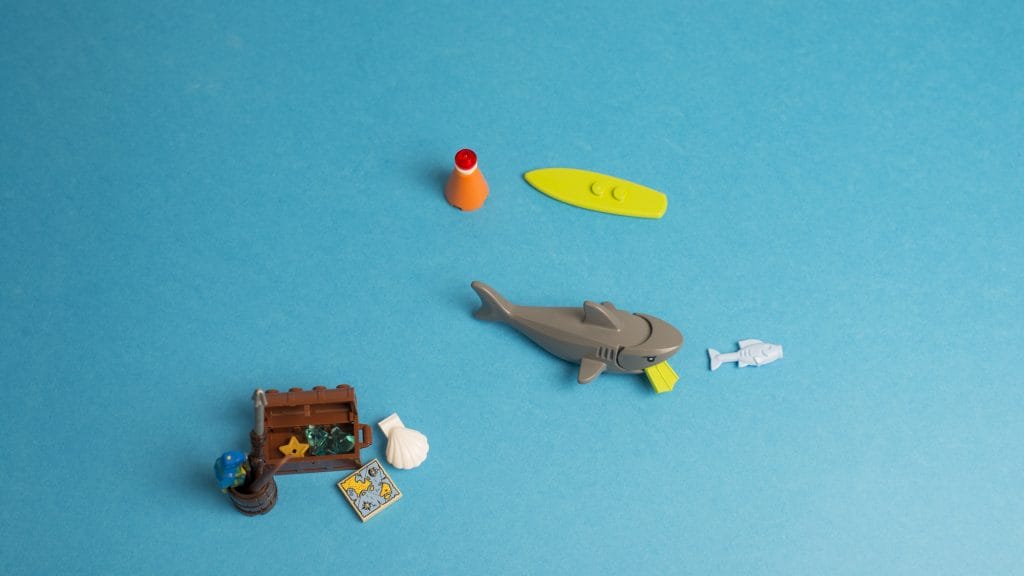 Wait …
The xtra misses a minifigure, and who better to join the review, than good old Anton. Let's see if he can turn this story upside down and make that set forty thirty four and one pop out.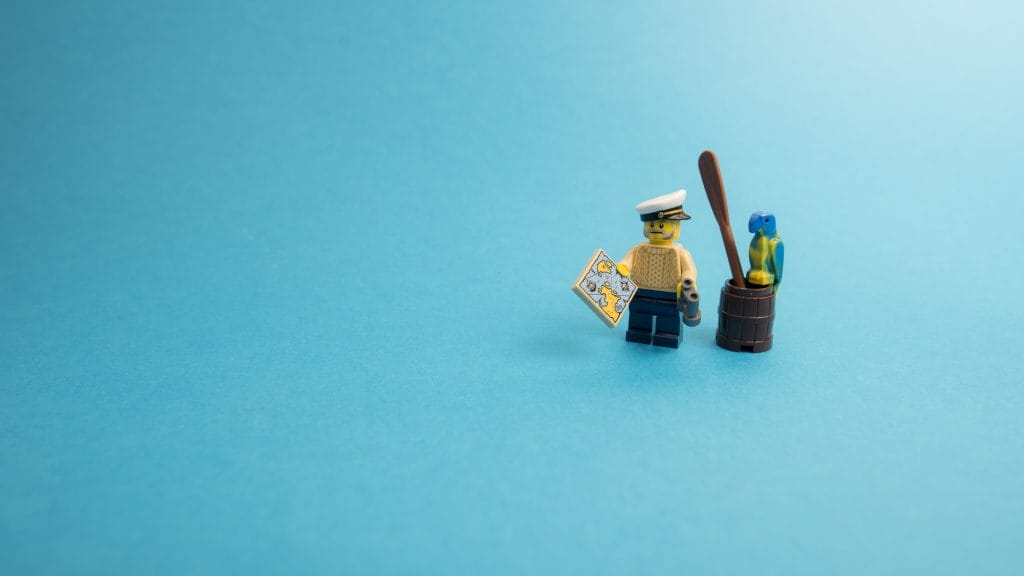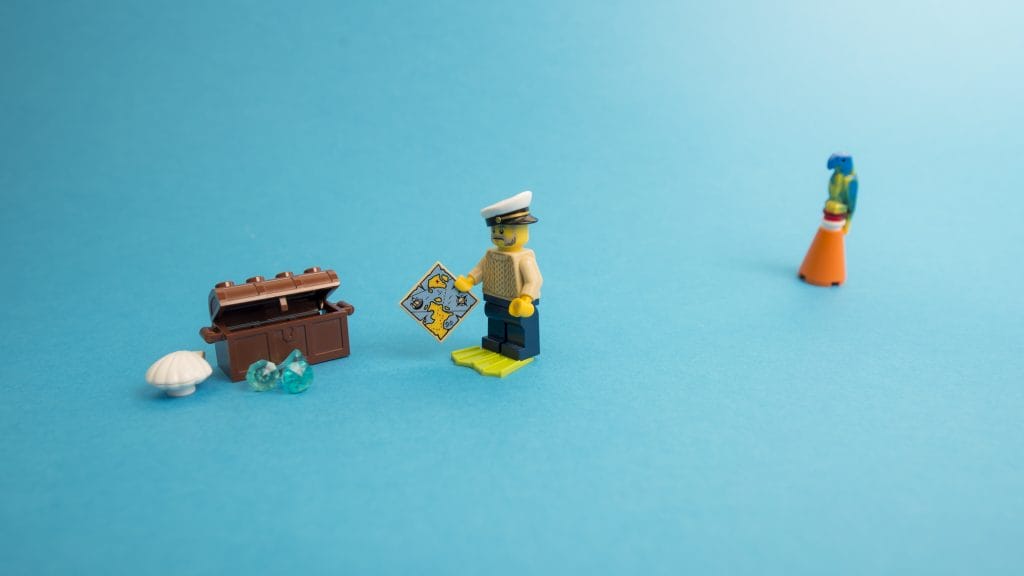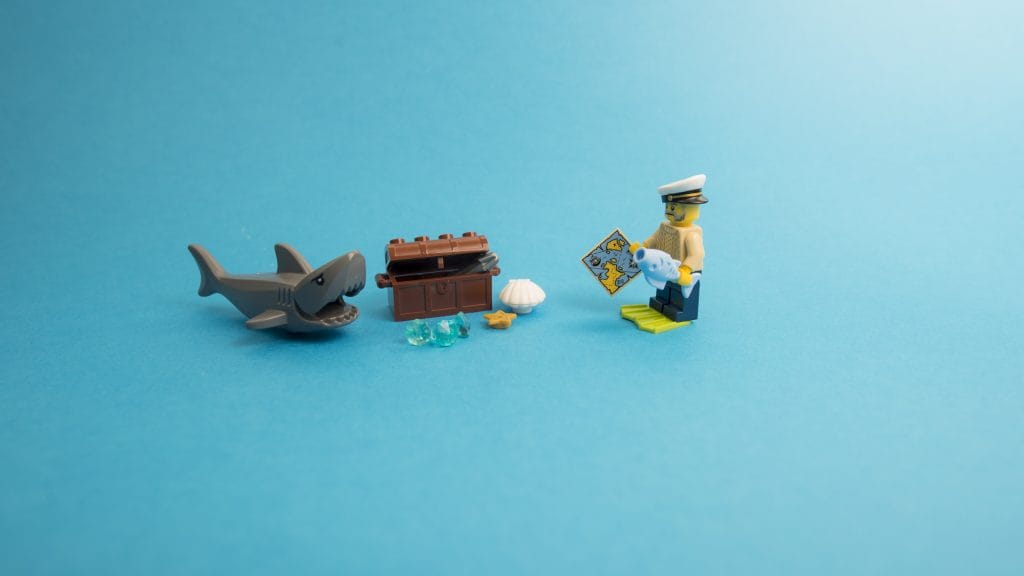 Conclusions …
The xtra sets are a great "snatch a bag" when you are in a LEGO store and are looking for some specific accessories. And this one nicely adds to the series. If you don't have a shark in your bag or a printed treasure map, then this can be something for you.
I really don't like the mixed color parrot, but that is taste.
And obviously not my taste.
My absolute favorite xtra is still 40312 and 40313 and maybe, just maybe, I should ask Mr. Gill and Mr. Gilles to do a review of the red bicycles.
Maybe.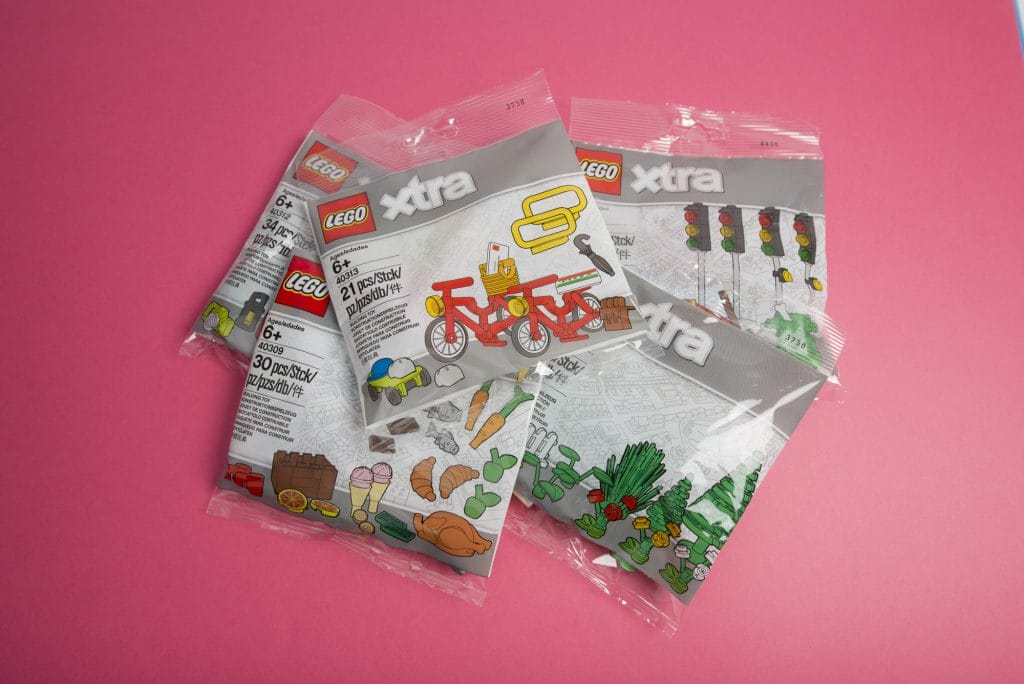 And now it is time for a little xtra giveaway
We have two sealed 40341 sets which we happily ship to you.
An innocent random number generator will select two lucky winners from the comments below. Just let us know what you will do with the bag and our random number generator will do the rest.
Now, that is not a difficult question for a shark bag, is it.