Sunday morning, 9 AM (or is it 11 AM…). I need a coffee. And above all, I need ideas. I need to make some creative pictures for the review of the new LEGO Minecraft sets.
In a couple of weeks, TLG will release a series of 3 "bigfigs" and I have to prepare a post…

But first coffee… maybe with a cube (of sugar).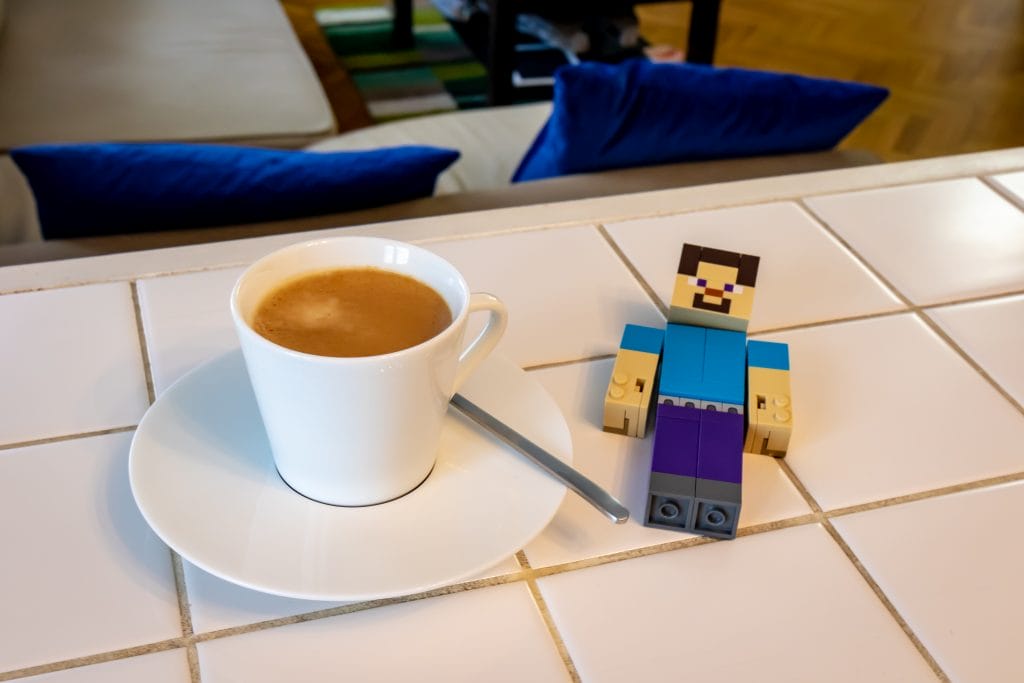 A new line of sets
As I just said, I received 3 new sets that will be released in a couple of weeks. TLG call them "Bigfigs". They are brick-built figures representing characters from the Minecraft universe: Steve, Alex and a skeleton. They stand 3+ minifigures tall (around 13 cm).

It's an interesting size. They are poseable and have articulations at the neck, the shoulders and the hips.
Because they are still toys, LEGO added play features to those characters.
The skeleton is equipped with a bow which can fire dark brown arrows. (It works so well that one of my arrow is now lost somewhere among leaves at abandoned train tracks in Paris. Thankfully, TLG put more than one in the box so I could continue my shoot (photo-shoot).)

Steve and Alex, on the other hand are equipped with a wooden pickaxe and a diamond sword. You can place that accessory in any of their hand, but one of their arm can be actioned by pressing their back.
I quickly replaced the shoulder connection with a high friction pin to pose the arm however I wanted. It's a quick and easy surgery but that way, I won't see my own finger in the pictures.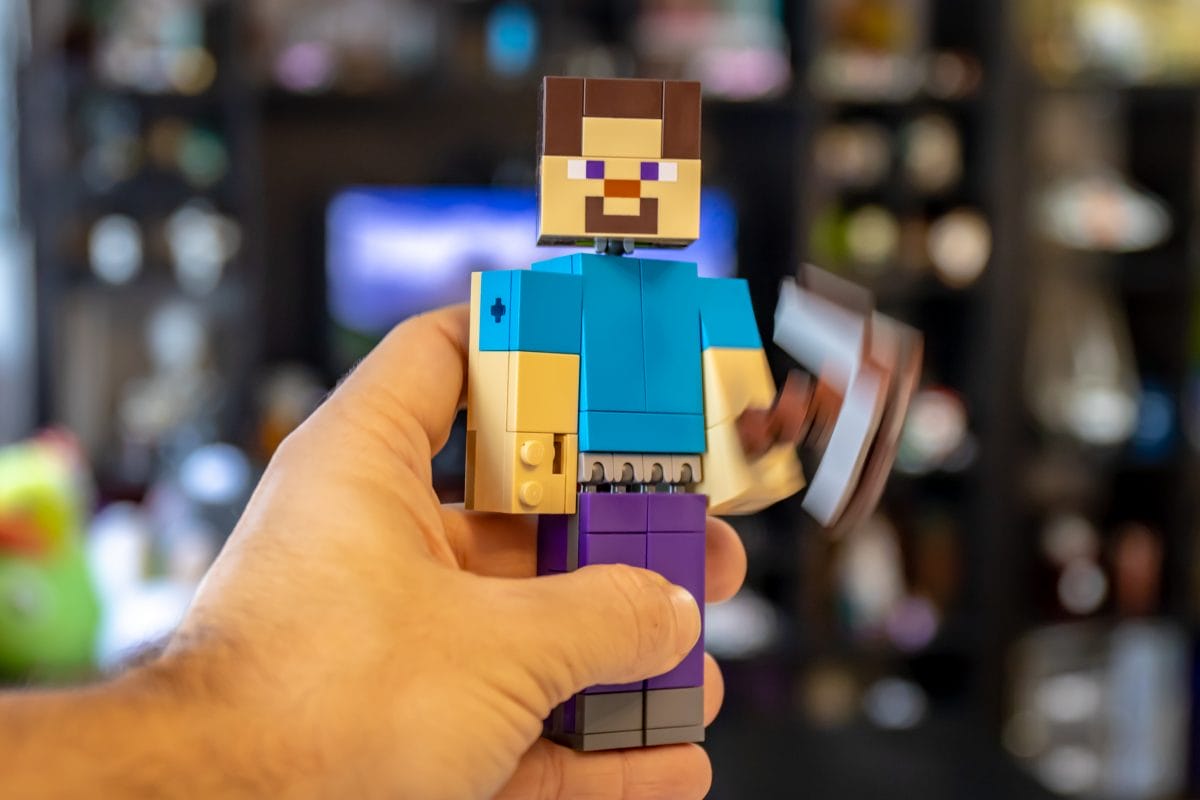 Back to making pictures
OK, so my brick figures are ready. Time for me to pack my gear and move to a location to make my pictures. Those figures are bigger than regular and not too big so they can fit easily in a backpack. And they are blocky enough, so they won't fall into pieces with my camera gear. That's great for us, toy photographers.

After half an hour of public transportation, here I am. One of my favorite location in Paris, and a nice memory from our last toy photo safari. I am back at the "Petite ceinture" which is an abandoned train track in the middle of Paris.
I set my gear on a bench and start taking pictures. To tell you the truth, I was not only there for the minecraft sets but also to make additional picture for TLG for their social media on another license, too. So I brought a lot of stuff.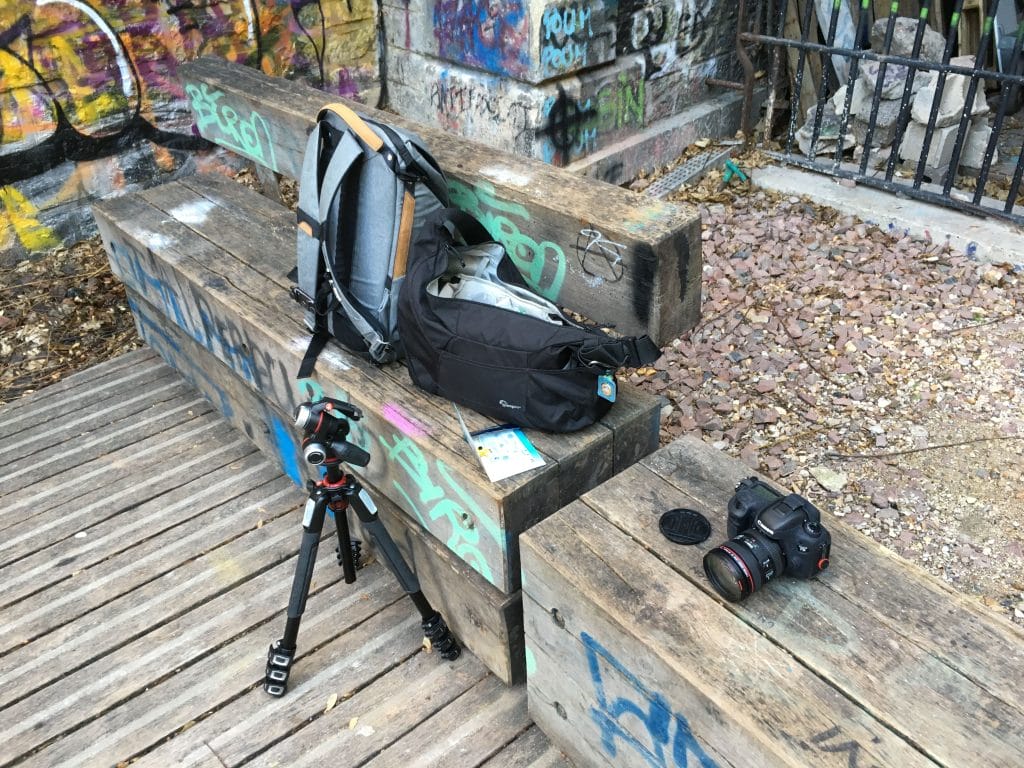 After 4 hours in the cold (it was only 1°C outside that day) and in the shades, I have enough pictures that I am happy with. Sadly, though, I won't be able to share them with you for the moment. But they will probably be published on LEGO social media, soon.
Anyway, I am so cold, I need to get back home. It is time for me to warm up. Time for me for a good hot cup of coffee.
Maybe with three cubes of sugar.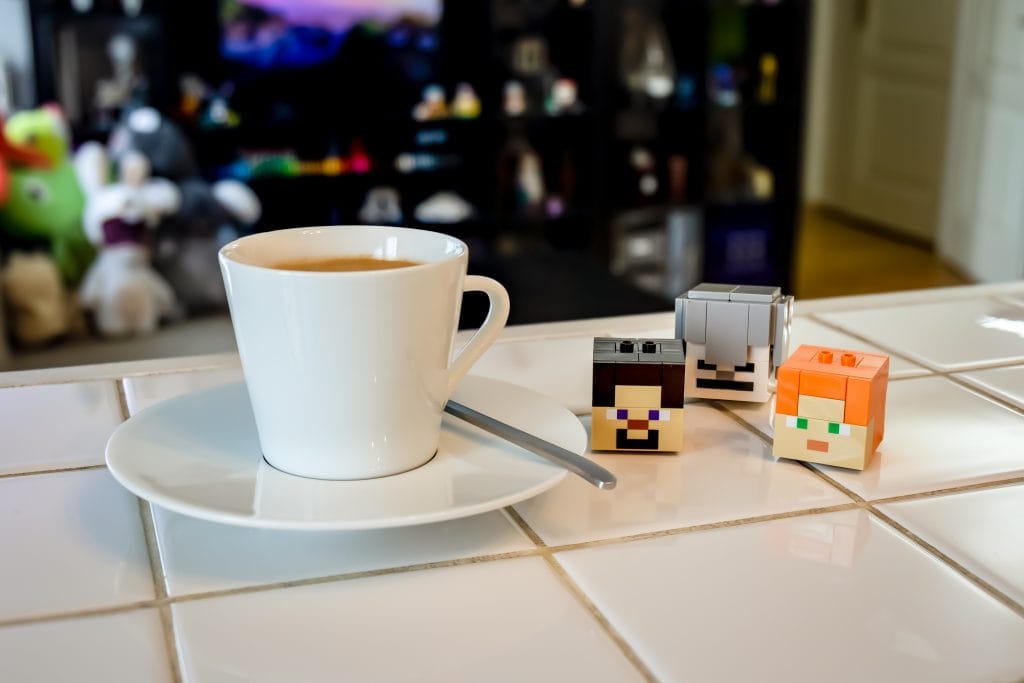 Julien / Ballou34

Thank you to TLG for providing these sets for review.
I had fun playing with them. The bigger scale gave me some interesting photo opportunities and I really liked how poseable those figures were.
If you look closely at the box, it says "series 1". So let's see what LEGO has in store for us in the future but I am sure a creeper will pop up somewhere, at some point.

Aeronautics engineer by day, toy photographer by night.
Exploring the world with his plastic figures.