Advent Number Three is upon us.
The true cliffhanger.
The final stretch of waiting for the turning of the light has set in.
One more Sunday until we hit Xmas.
One more Sunday until we turn the tide.
I mean the solstice.
The days will become longer.
More light to shoot outside.
The wait is almost over.
Yet, one more cliffhanger to climb.
Now what is a cliffhanger?
If you grew up like me with folks around you looking at soap series like Dallas, Dynasty, The Bold and The Beautiful and Neighbours you must know what cliffhangers are. These final moments hoping to lure you back in a next episode. Keep you coming back for more. Not zap away or turn your attention anywhere else.
Now, cliffhangers are not something new. They go back to the olden days, and one work that is worth mentioning here is One Thousand and One Nights which has Scheherazade telling a series of stories to King Sharryar for 1001 nights, with each night ending on a cliffhanger in order to save herself from execution. Talking about captivating your audience.
The origin of cliffhanger.
The term "cliffhanger" is considered to have originated in the late 1800 when Henry Knight was left hanging off a cliff in the novel A Pair of Blue Eyes.
Back to our story
But wait, what happened last Sunday to our ever-developing story full of winter waits and cliffhangers alike. We ended up with a ticket in the middle of the story, so let's wind back up and start where set 10259 let us wait for more.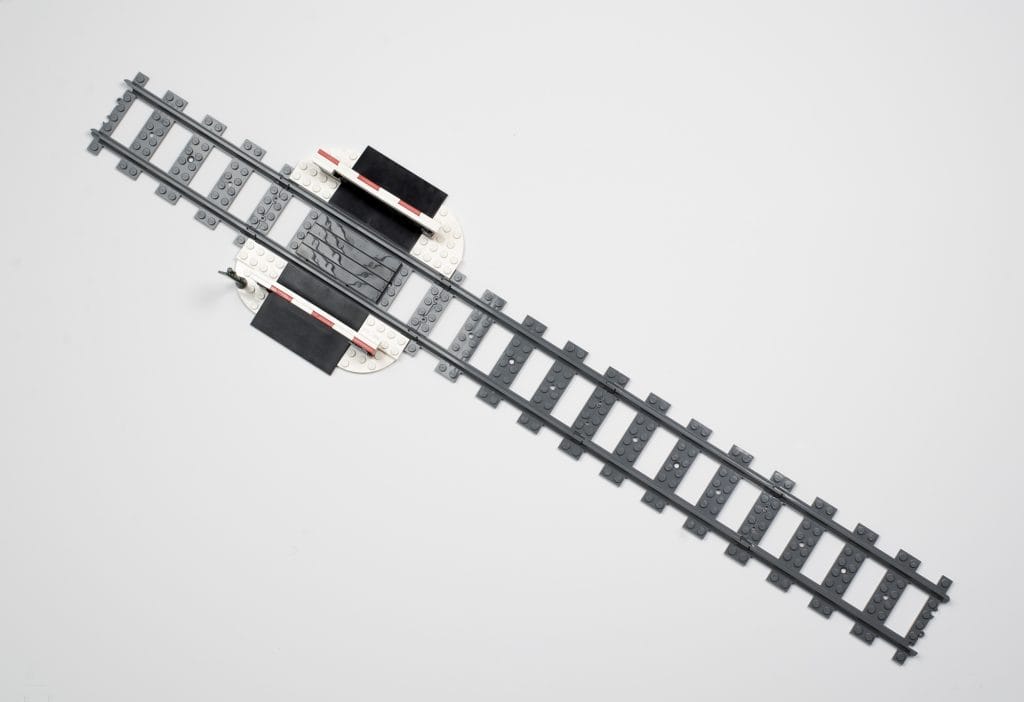 In previous episodes…
In the first episode of our Advent story we found ourselves in the midst of the Winter Village Fire Station and left the story hanging on the cliff with a mysterious red telephone call. Not that much later we bumped into Buss 318 in the middle of nowhere and found ourselves drinking some Santa's Eggnog and looking at a mysterious ticket. Ticket 0937 to be precise. Our ticket vendor was last seen waiting outside the railway crossing holding this mysterious ticket.
Was there a train coming?
Was there more to it?
Maybe it was the golden ticket of Charlie and the Chocolate Factory?
Or the secret ticket to the Santa Train?
When suddenly…
When our train ticket sales man turns around, his favorite Winter Village Train Station has mysteriously disappeared and made place for a mysterious woman. Looking at him from the other side of the tracks…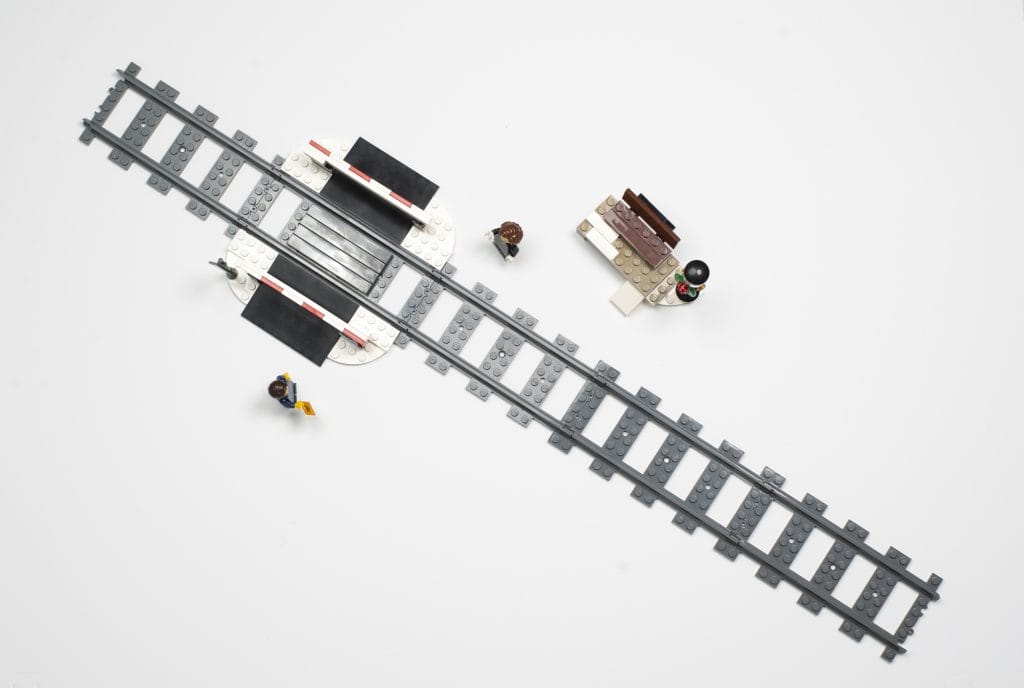 Now who is this mysterious Lady A.
Is Amy the short of Amelia?
Is she the wife of Mister Kringle?
Or just an innocent bypasser in a bigger story?
Time will tell, but she is for sure part of the LEGO set 10254.
A set with 734 pieces and certified for age 12 plus.
Who is this conductor?
The build of set 10254 Winter Holiday Train is great fun. It comes just like the Winter Train Station with two booklets so you can build together with the younger members of the family. We did some knolling to get us started with the bags called two…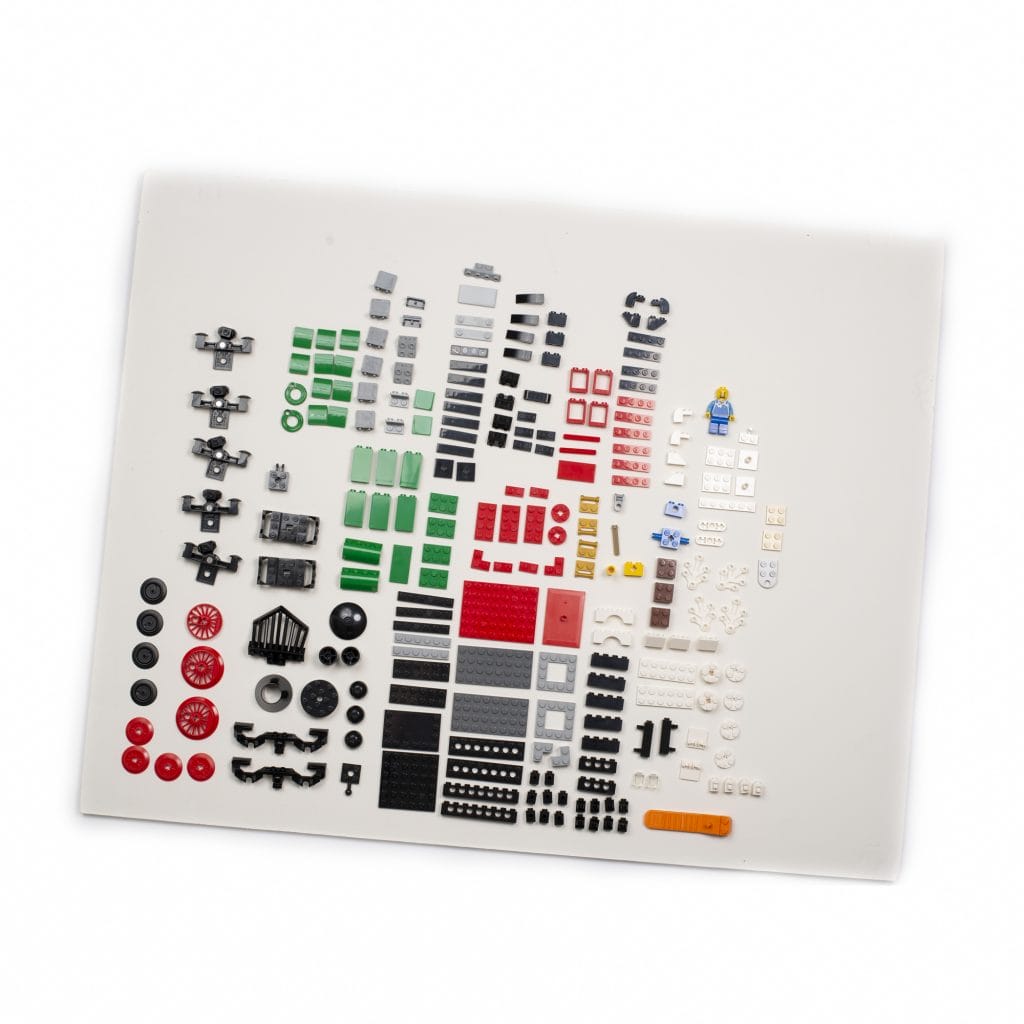 And before you knew the party is in full swing …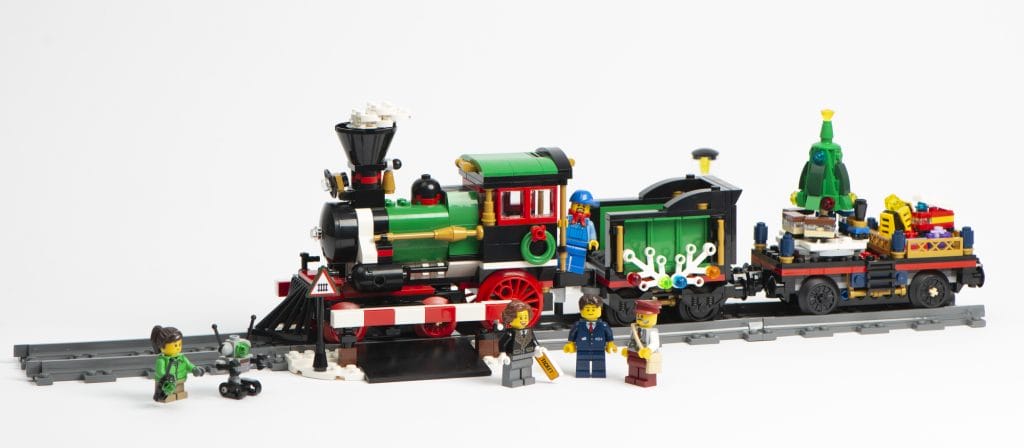 To Buy or Not To Buy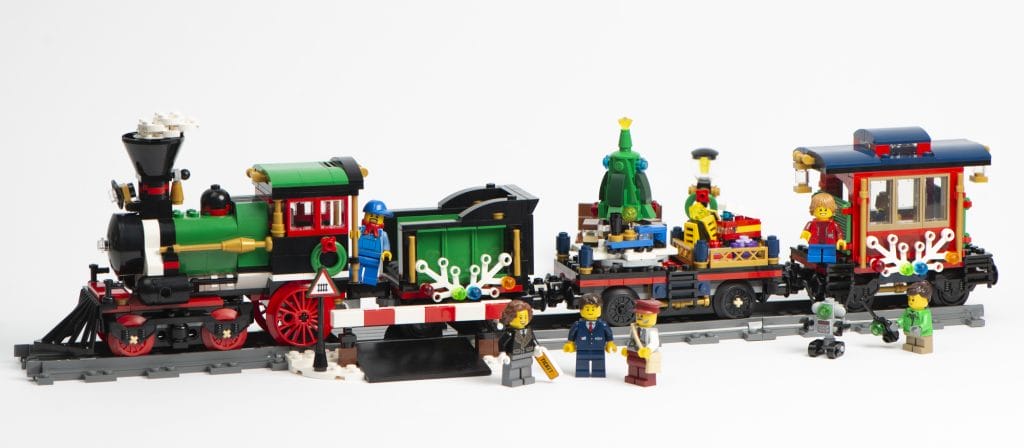 If you are into Xmas trains running around the Xmas tree, this is a must buy. I bought the Lone Ranger 79111 Train to run around our Xmas tree for years (yep, more on that later, maybe :) but looking at the potential of Train 10254 this one is a winner in my book. Available in the LEGO shop for 89 EUR give and take today.
Train 10254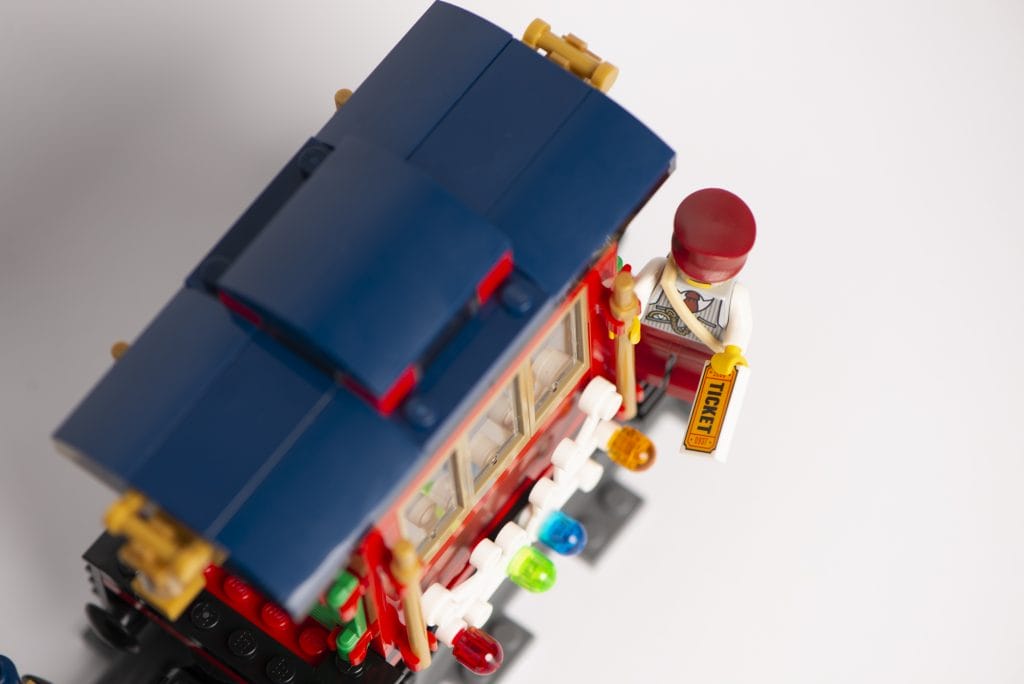 Train 10254 has been the cliffhanger to take us to the next episode of this Advent adventure. As soon as our train conductor B. took the ticket, some strange magic started to happen…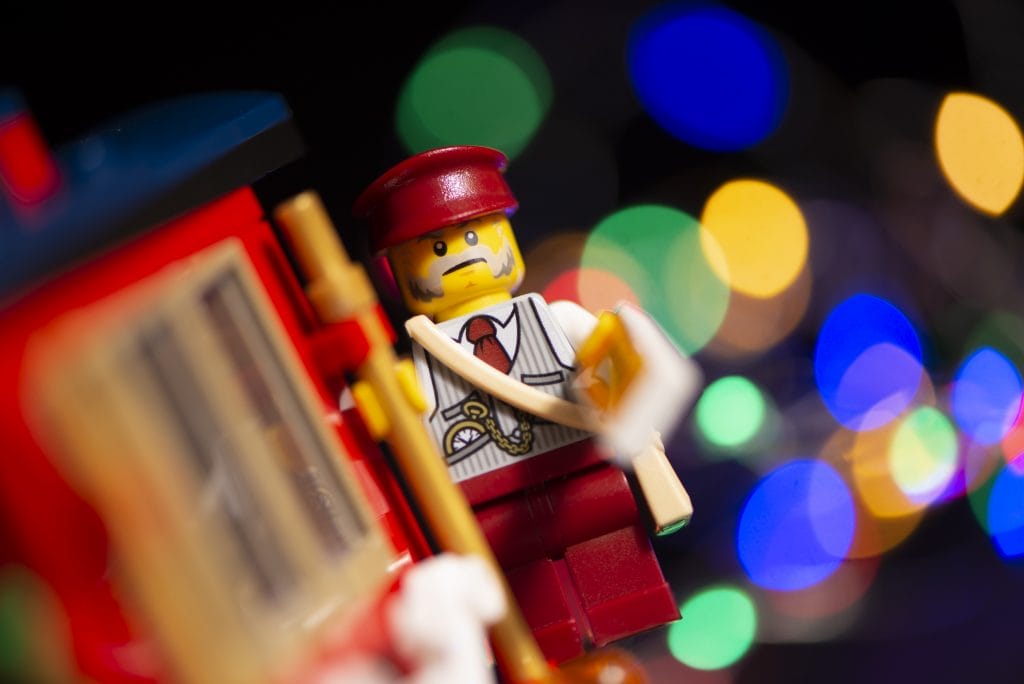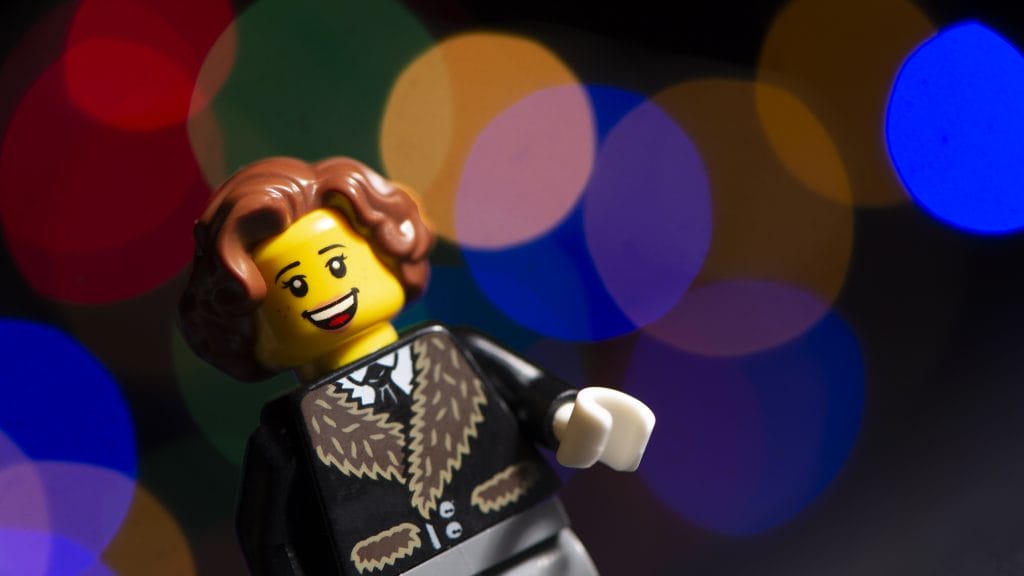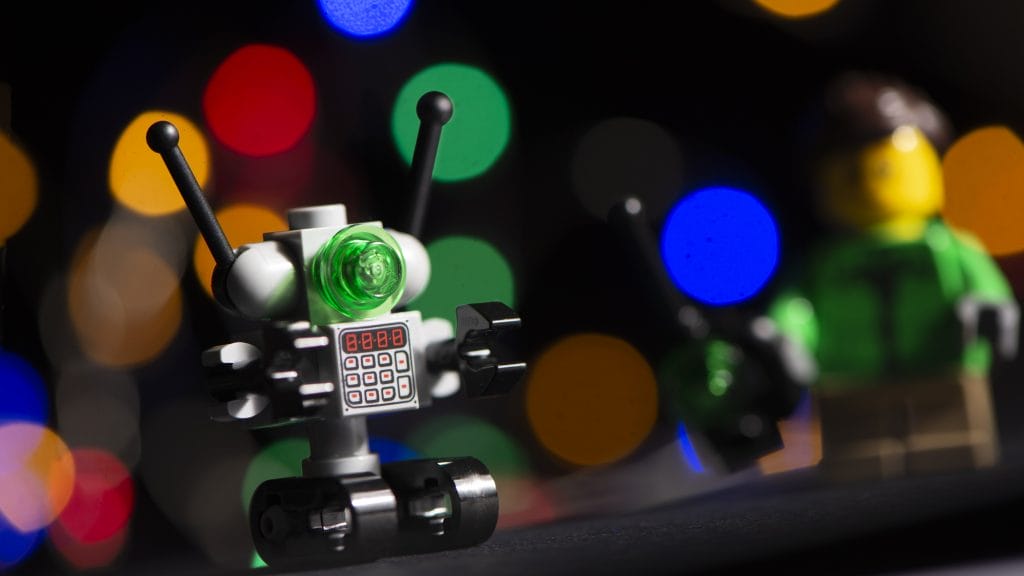 Is Xmas just around the corner?
Stay tuned.
This is afterall a cliffhanger post.
B.