It is photo contest time.
Yes, you read it right. A creative photography contest, and a fun little LEGO challenge, with three fantastic prices. We are giving away not one, not two but three complete sets of The LEGO Old Fishing Store. This set is also known as the LEGO Ideas Set 21310 which we first learned about at the RLFM days and blow our socks away.
What do you need to do to win one of these iconic sets?
Take a creative photo of Anton.
Simply take a creative photo of Anton. Anton is the 4cm tall main character in the old Fishing Store. Make him tour your own city, take him to the countryside or on your next vacation. Then post your creative toy photography on the social media platforms of your choice and tag it using #whereisanton, #stuckinplastic and #LEGOOldFishingStore.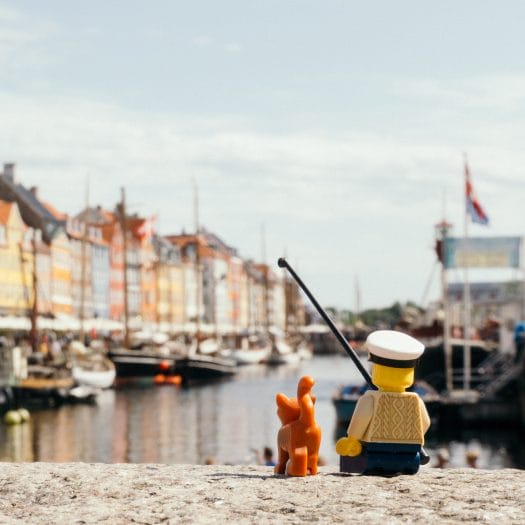 Once you did that, come back to this page and tell us in the comments below where you have shared it. Flickr, Facebook, Google+,  500px or even your own blog. We can't keep track of all the channels and media and we wouldn't want to miss your awesomeness.  So do share the link with us (it goes without saying that the works need to be publicly visible, so private IG feeds or the like wont work, we want to see your images).
Win your own LEGO Old Fishing Store.
We will choose the three lucky winners by selecting our favorites photos based on creativity and photographic quality and we will feature the works also here on the blog.
By tagging your images to the three hashtags and participating in this creative contest, you agree that your images may be picked up by SiP (us) and or TLG (The LEGO Group) for promotion purposes. While we, of course, give credit to the original artists.
The selection of the winners is done by the SiP jury based on artistic creativity and photographic qualities. The outcome of the jury is final.
The deadline for submissions is no later than September 24th (your local time zone applies).  We will look at all entries from day one and being first in a creative idea may help sometimes. We will announce the winners during the week after here on the blog, and no later as October 1st, 2017.
So, get creative and show Anton and his cat around your place.