The Last Wagon.
I'm jumping in the last wagon of the year.
One of the final words is Books.
And what a book for me.  
The first time I read it, I didn't like it a lot.
[clickToTweet tweet="The Little Prince and Asteroid 325 is @legomommy_go favorit book of all time." quote="It was just another book that my mom asked me to read. I made her a favor and I read it." theme="style6″]
But after some years being a student I discovered this book anew and read it again.  Ever since that day, it's one of my favorite stories.
I'm jumping in the last wagon and want to tell you about the kindest and most inspirational book of my childhood.  A book that I think most of you have already read. A book translated into 300 languages and dialects and is selling nearly two million copies annually.
It's "The little prince" by Antoine de Saint-Exupéry.
The Little Prince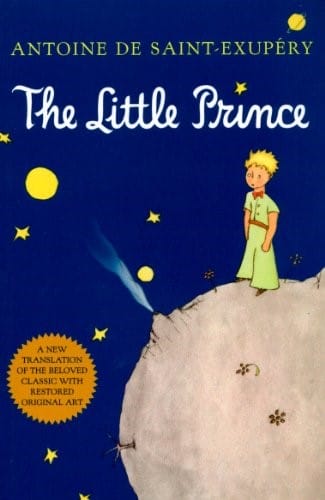 This book is about a pilot whose plane has crashed in the desert. Being alone there he met a boy (a little prince) who talked to him. The prince told him that he lived on a tiny planet with three volcanoes on it. About his love for a mysterious rose that began to grow on this planet some time ago. The prince says he nourished the rose and listened to her when she told him to make a screen or glass globe to protect her from the cold wind.
The prince also shared his visits to ten other planets, each of which was inhabited by a single, irrational, narrow-minded adult.
A king with no subjects.
A vain man who believes himself the most admirable person on his otherwise uninhabited planet
A drunkard who drinks to forget the shame of being a drunkard
A businessman who is blind to the beauty of the stars and instead endlessly counts them in order to "own" them all
A lamplighter who wastes his life following orders and extinguishing and relighting a lamp once a minute
And an elderly geographer who haven't traveled anywhere.
The little prince was traveling to Earth and had found a lot of interesting and strange things there and he missed the rose.
Children book for adults.
This book seems to be a children's book at first sight but it shows us so many social problems of the adult world and makes us think about our lives, human nature, environment, aims and our home planet. " You become responsible, forever, for what you have tamed" is the book's most famous quotation. And it fits properly to any part of our life such as our relationship with kids, with each other, with animals or even with the whole planet.
I try to find my inner child to understand my kids better. Maybe the toy photography brings me close to my early years and reminds me how we were playing and creating our tiny worlds. So when I saw this rocket man in LEGO minifigures I wanted to make him his little B-612 (that's the name of the prince's planet).
I took my son's plastic ball and sculpted a planet out of plasticine clay and made it his planet.
So here it is my little rocket boy on his planet with his beloved rose.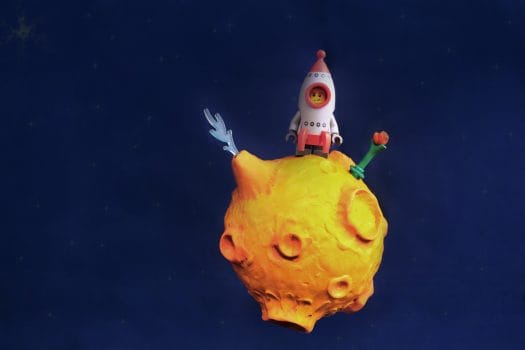 I think that everyone has read this book, but if you haven't you should totally do that. And I'm going to buy a beautiful present edition for my son.
Maybe he will not understand all the philosophical things in this story but he will remember our family time together and one day he will read it again.
AFOL, chemist in maternity leave, mom of 2.