The Inner Child
We're more than halfway through the year and it's been time for me to reflect on the past months. It was particularly urgent to do so as I haven't really analyzed where I've been and where I'm going since last December.
At that time, Boris chose Humanity as his last word of 2017. When he wrote about it, he mentioned that for the upcoming year he wanted to explore his inner child. I liked the idea immediately, but I never imagined that 6 months later, it would become one of my main goals too.
It took me 6 months, and a toy safari in Paris, to realize how important being aware of my inner child is to me.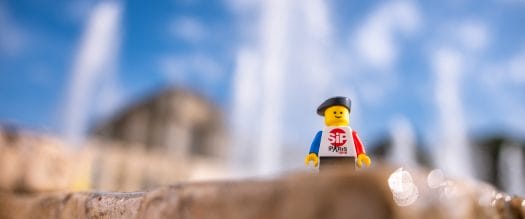 SiPgoes52 and the Inner Child
I approached our little project in a very different way than Julien did. Ideally, I would have loved to have a central idea or theme too, but circumstances in December and January made it impossible for me. Instead, I started SiPgoes52 by picking up existing photos, previously published or not, and associating them with words.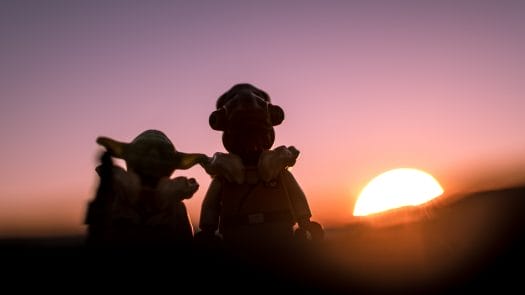 At the same time, I was going through some kind of mini social media burnout. So I decided to focus all my efforts, may it be taking photos or sharing them online, on our little project for 2018. I've spent most of 2018 taking pictures with the goal of exploring my inner child. Eventually, this also led to photos that would connect to the 52 human values and emotions of our little project.
Six months later… Although I haven't missed a week, there have been a few Sundays where I thought I wouldn't post anything. Overall, there are a few words for which I know I could have done better. Maybe I will eventually take a photo better suiting the word by putting in more thoughts. But as Ian said, it's also fine to use #SiPgoes52 as a way to think more, and a bit differently, about our own photography.
For me, it's now all about better understanding who we are by Exploring our Inner Child.
Catching up with SiPgoes52
We haven't really talked a lot about SiPgoes52 since Leg Godt in May. Then we got caught in the midst of toy safari craze and summer reviews. So I thought this could also be an opportunity to see how other explored their inner child by revisiting each word and choosing my favorite photo from the ones found on Instagram.
(Of course, we had five awesome #FeatureFriday interviews, and I strongly encourage you to check out Sacha, Bev, Ian, Tomasz, and Thomas interviews if you haven't yet!)
Grace
People often interpreted it as the Grace of dancers and ballet. We had two photos around the idea of grace under pressure and one of them was my personal favorite.
Wealth
Money, gold, and jewels. But also freedom, travel, knowledge and true friendship. I loved other people's photos for this word and it's really hard to only choose one.
Honesty
Being honest with yourself, or being honest with others.
Surprise
Who doesn't love a good Surprise? Of course, nobody likes a bad one!
Hope
One of my personal top-5 words. (The four others being Joy, Passion, Friendship and Emotion.) I couldn't resist here sharing my own photo rather than choosing one.
Action
Action was quite the opposite of Hope and a word that didn't inspire me much. But it happened to be a word with so many great interpretations and making it hard to choose one picture. I ended up choosing this hilarious recreation, most likely inspired by the LEGO Ninjago Movie.
Quality
Here I chose a photo interpreting Quality the same way I interpreted Power and Humility.
Power
This word came with so many different interpretations that it's once again a difficult choice. Power of love, power of knowledge, power of choice, power of words, or power of toy photography. Be sure to check out the hashtag to see all of them!
Fairness
I couldn't resist this sweet photo using the idea of the fair maiden, which is also the idea that led me to my own photo.
Balance
I like the idea of a balanced mind, and I loved this interpretation mixed with an actual weighing scale!
https://www.instagram.com/p/BliG5rDhq0s/?tagged=sip_balance
Anger
I love the Series 18 Dragon and I'm not unfamiliar with getting angry at myself too. So how could I resist not choosing this one?
Achievement
I simply love the visual look of this #nofigurefriday photo with the dirt and cobwebs on the clock.
Humility
Another one that win my heart with its subject… How could I resist a LEGO Elves minifig?
Wonder
It's a bit too early to choose one photo from this week's word as I'm sure there will be more photos posted today or later next week. But I couldn't resist choosing this sweet photo from our returner.
Sharing the Adventures in The North of my Plastic Friends.