I'm not the man they think I am at home
Oh no no no I'm a rocket boy …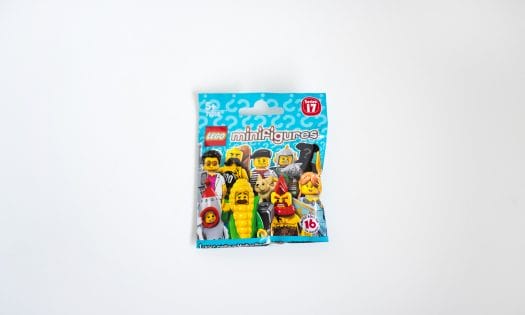 I was ecstatic when I saw that my series 17 rocket boy had finally hit my mailbox on Saturday.
Here's what he looks like straight out of the package.
Before he came I had thought about what type of photo I wanted to capture with him and came to the conclusion that a rocket really needed to be flying into space. I wanted him specifically shooting up into the stars. Although the finished photo may not be completely what I had originally imagined I still think it turned out pretty good.
Here is a behind the scenes photo of my setup.
In order to get the stars, I poked a ton of holes in the construction paper with my wife's stolen knitting needle. It was the only thing I could find quickly that was the right size ;) The clouds are just made of construction paper and layered for a little bit of depth. Rocket boy has his boosters on still and is bursting through the clouds and into the starry sky.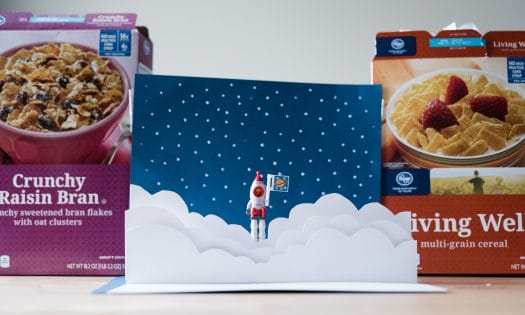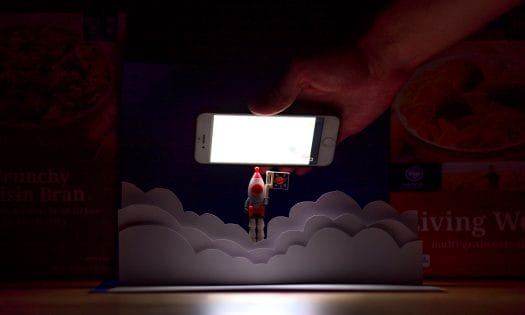 I do have a decent camera (Nikon D810), but I do not own any fancy lights or soft boxes. My iPhone has become my favorite lighting tool. For this photo, since the rocket boy was stationary, I did a long exposure. I shot it in pitch dark and left the lens open for about 10 seconds. During that time I used my iPhone as a lightbox (on the brightest setting with a white background) and light painted over the rocket boy. Then I put it behind the blue construction paper to light up all the holes. One thing I wish I could have done differently would be to make stars rather than just circles, but I would need some type of star hole punch to do that (unless one of you readers has a better idea)?
[clickToTweet tweet="I'm a rocket boy – Kenton reviews Series 17 Rocket Boy at #StuckInPlastic" quote="I'm not the man they think I am at home Oh no no no I'm a rocket boy – Elton John"]
I have to say I am a sucker for the costumed minifigures and especially the little kid ones. Maybe it has to do with the fact that I have my own little kids who are always making creative costumes and pretending they are fairies, superheroes, or astronauts.
Overall, I love this figure and was pleasantly surprised by the detailed printing and the awesome gray classic space torso. The hand-drawn looking flag will also be something I can repurpose for other shoots. When you combine the fact that he has the classic torso, the rocket body, and the flag, you get quite the bang for your buck with this minifigure. You also get a lot of elements that you could apply to other figures or photos.
He'll become a part of my collection for years to come.
I can't wait to start feeling all the series 17 bags to complete the rest of the series come May 1st.
Kenton | Instagram:@kentonanderson