Last weekend, some of the Stuck in Plastic crew travelled to Stockholm, Sweden to attend LEGO´s Festival of Play at the Friends Arena. So what did we get up too and what was the event all about. Keep reading to find out more…
Festival of Play
So what is the LEGO Festival of Play?
The LEGO® Festival of Play is an experience for the whole family, filled with activities and exciting artist performances.
Step through the festival's magical portal and join the adventure in captivating worlds, full of surprises that invite you to create, explore and dream. Gather the family and friends and engage in popular and important topics through everything from games, music, dance and friendly competitions.
Travel through 11 immersive and highly interactive zones that invite you to feel, create, explore and dream. Let your imagination run wild in the Nature Park, express yourself through colorful games in the Color Zone, build the future with LEGO bricks at Brick to the Future, and make your wildest dreams come true in the DREAMZzzTM Zone. Immerse yourself in the rich history of the LEGO brick, learn how it all began and where it is going. See incredible fan builds that look like real works of art, impressive LEGO Technic builds and realistic miniature worlds. – these and many more awesome play experiences await you."
Stuck in Plastic
From 3rd November to 5th November, Boris, Julien, Jennifer and Claudia travelled to Stockhold, Sweden to attend the Festival of Play. We were fortunate enough to be asked to hold interactive workshops through the entire weekend. Not only that, we were able to exhibit some amazing toy photography in the Brick Gallery to inspire some new toy photographers.
So what did we get up too? We had a photo studio set up in the middle of the arena where attendees could get a taste of toy photography and get creative.
The Activity
The attendees were able to build a minifigure from a large assortment of pieces. Once they were happy with their creation, they popped them into our photo studio where we took a picture. These were then displayed on a TV monitor where they could see their image come to life. Once they were happy with the image, we printed it out for them to take home with them.
Over the 3 days, we printed over 1000 different creative minifigure images! Here is just a small selection of some of our favourites!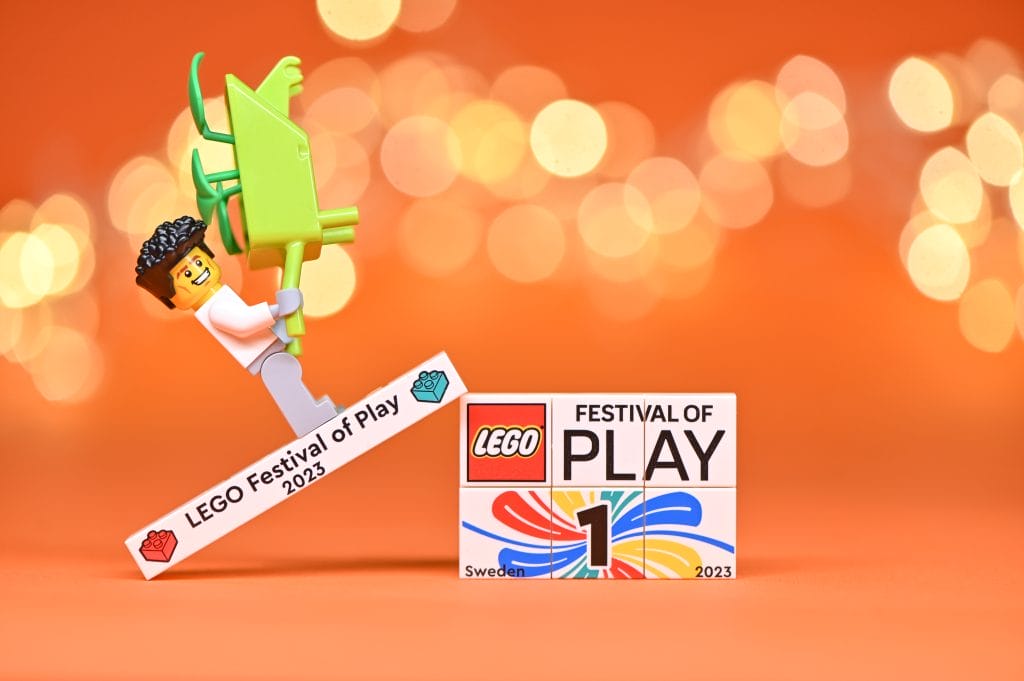 The full gallery of images can be found here.
The Exhibition
We were able to display a large number of printed images in the Brick Gallery. As well as images from the Crew, we invited some of you to also share your toy photography with the attendees. In fact, we had so many amazing images that we ran out of wall space to display everything!!
The full gallery of images can be found here. You can also find 2 reels on our Instagram page showing the exhibition here.
And then it was over…
And just like that, we had to pack up and head home! We had an absolutely fantastic weekend and seeing the faces on the little faces was so worth the long days. We hope we inspired a new generation of toy photographers over the weekend. To anyone reading this who was in attendance, we hope you had as much fun as we did and we hope to see you again!
A massive thank you to Boris for the months of hard work planning and organising for us to be there.
Now time to recover before the next Exhibition… Watch this space!!