I've talked a few days ago about the Inner Child and how it became my goal after our toy safari in Paris. It's already been more than two months but… In this blog post, I wanted to share a few moments of that weekend that were all about exploring our Inner Child in Paris.
Winter's over…
Since winter has been over, it's been really challenging for me to take pictures. My second winter in the North made me realize how much I love winter's colors and light, and how inspiring they are when combined with toys.
I went to Paris without much intent of taking pictures. My only goal was to meet old friends, make new ones, and have fun. Simply spend some precious time with like-minded people who enjoy toys and photography as much as I do.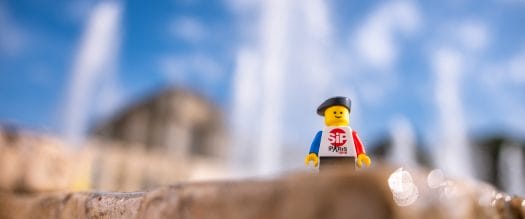 Exploring our Inner Child in Paris
It's been over two months that our epic weekend is over, but it still feels like it was yesterday… So here are a few of the moments from Paris that stood out when it came to exploring our inner child. Some ended up with satisfying photos, some didn't. The resulting photos are not what matters to me, but the journey and discoveries made there.
Sharing the Adventures in The North of my Plastic Friends.