It is so personal and yet I want to share it. My first safari was so magical and awesome, I couldn't have imagined it better. The awesomeness took me by surprise. Although I read all the posts about past safaris and how amazing they were, I was still not prepared for the reality of it.
For the first time in my life seeing other people posing toys in front of a camera, talking about toys, talking about other toy photographers that I only follow on Instagram… It made everything that I only knew online so real.
The memories
Julien came to pick me and my friend up at the airport and drove us to the hotel. We talked about minifigs and how his colleagues come to his office just to admire his wall of toy photos, and it hit me. All of this stuff about toy photography I read online is REAL!
It's completely normal to talk about toys, it's completely normal to have minifigs as decoration in the car, it's completely normal to have some minifigs in my bag all the time. That's where I started to get on a little cloud.
Then we met at the Lego store. First some introductions, and after doing some shopping, Boris started to build a set outside of the store. My cloud just went higher.
After that was the first dinner. While we were waiting, Lizzi and Maelick started to pose toys around a beer bottle, lighted them with the help of a diffuser. And after dinner, we received welcome packs, which everyone immediately unpacked and played with. The little cloud I was on got me to heaven and it would stay there for the whole safari.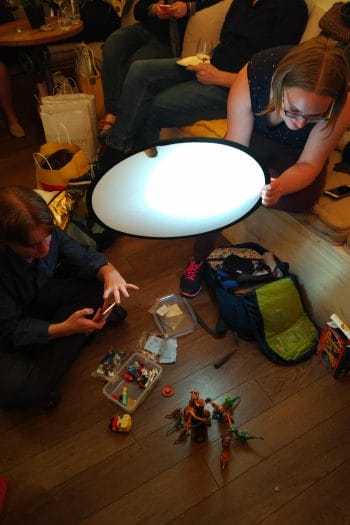 It's like falling in love. When everyone was laughing I was so warm inside. Seeing everyone together, not leaving anyone behind, helping each other with anything… Can it be real? This island of happiness and safety and fun?
I felt so motivated to do things! Not just toy photos, but other things as well.
I had so much energy even though my body hurt and was exhausted.
I was so happy and content.
I felt peace, and zen, and happiness :)
Like the world is good again :)
Now I'm trying to hold on to this feeling any way I can. I go over photos, I anxiously check Instagram for any photos from the safari or just from the attendees, I talk to some of the photographers and just generally try to keep the spirit alive inside of me.
The past
I will never forget the feeling during the print exchange, it was like Christmas! And one of my favorite photographers let me keep around 10 of his photos!
Stacy gave everyone an awesome keychain to remember this event.
I took a photo of a really old LEGO car, that isn't built, but in one piece with metal wheels, one of the first ones.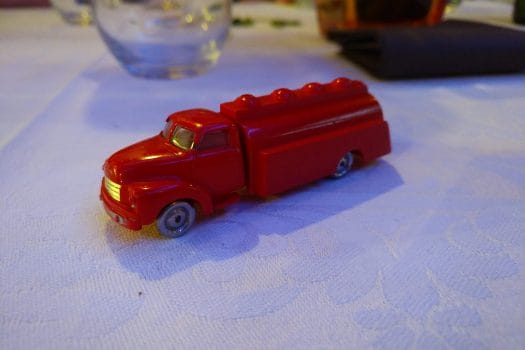 I had strawberries and raspberries with lime for dessert (really great combination!).
I will never forget that in Paris everything is just a 10-minute walk for Parisians. Unfortunately, not many of us were Parisians, so it took us around 30 minutes to get anywhere.
The chocolate cake I had at the end of the second dinner was amazing.
I played with the famous Revoltech Woody figure.
I put the hat on Maelick when he was resting (napping) so he would look like the minifig in front of him that Stacy was taking picture of.
Making a sigfig photoshoot.
Stefan's camera stolen :(
Sitting in front of the Louvre, chilling and taking photos.
Sitting next to a fountain, chilling and taking photos.
"Sailing" on a fountain.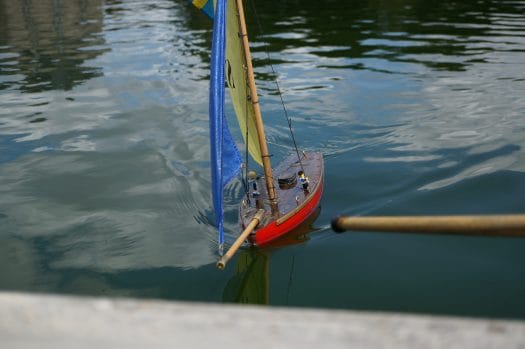 The dinner at Julien's.
The Eiffel tower where I couldn't go to the top because my brain snapped and freaked out.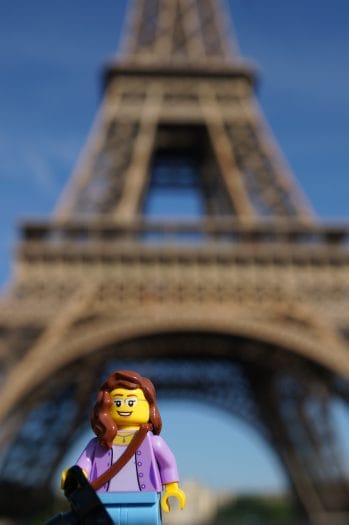 Disneyland, where I let others talk me into going on the Hyperspace mountain and not liking it.
Disneyland, where I spent some time in caves, wandering around in almost total darkness.
Disneyland, where I went through shops with Maelick, my shopping buddy, mocking the same toys and deciding what to buy.
The tiredness after Disneyland with the loud Spanish family in the train.
Toys'r'us, again with Maelick, going through all the toys.
Seeing everyone checking out toys unjudgementally, it doesn't matter whether they are "for boys" or "for girls" or "8-12 years".
Talking about anything and everything.
Lots of walking.
Lots of laughing.
Lots of fun.
Lots of toys.
The present
Now every time I see an avatar or a name I recognize from the safari, my heart skips.
We were there.
We survived it together.
We enjoyed it together.
We know each other's faces.
We played together.
We laughed together.
We were part of an awesome group.
All thanks to guys at Stuck In Plastic, especially Julien, who organized this safari perfectly.
I would like to thank everyone who was part of this safari for making it so magical for me and I hope I helped to make it magical for them as well.
The future
During the safari, I learned it's okay to like toys, to take photos of them, to buy them, to play with them. Even at my age, or older.
I learned it's okay to take photos at any time.
I learned how stories on Instagram work.
And I got some confidence in traveling.
Now I feel free, untethered, and I want to travel.
I don't feel so connected to the place where I live now.
I want to show my love for the North, like Maelick does.
I want to go there, I want to learn Norwegian and just enjoy everything that's there.
In my last post, I wrote the warning about life-changing decisions because I'm on the verge of making one :D
How is that for self-development?
Having fun with little pieces of plastic in Czech republic and anywhere else. Prone to random dancing.