In these crazy times that we are living in currently it is nigh on impossible to make new friends. Of course it's the right thing to do, social distancing must be adhered to. But I love making new friends! So, thanks to a little ingenuity and some help from some old friends, I present some new additions to the ShtacyP friendship crew.
The Diver
She had landed her dream job. Sylvia was working for B.R.I.C.K.S. – the British Research Institute for the Creation of Knowledge of the Sea. Ever since she was little all she wanted to do was travel the world, exploring the oceans and caring for its inhabitants. And that was what Sylvia was now lucky enough to be doing. And best of all she was working with her favourite animals. Sea turtles.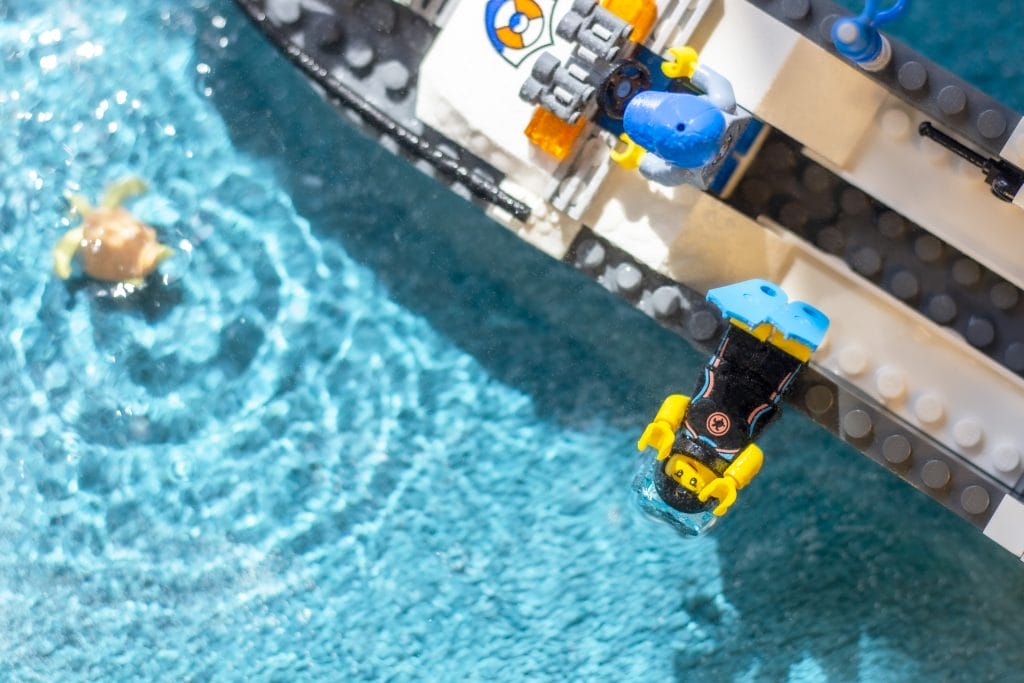 The Space Enthusiast
Mary had never been scared of getting stuck in. She loved using tools, drawing out her madcap ideas and then trying to make them a reality. She wanted to be an engineer, a scientist, an astronaut, all of the things she found cool. That's what led her to building rockets and the A.F.O.L.S. – the American Flying Or Landing Summer-school. The best students in the country had been selected to be mentored by people at NASA, who would help them build aeronautical flying or landing craft. So Mary got to work.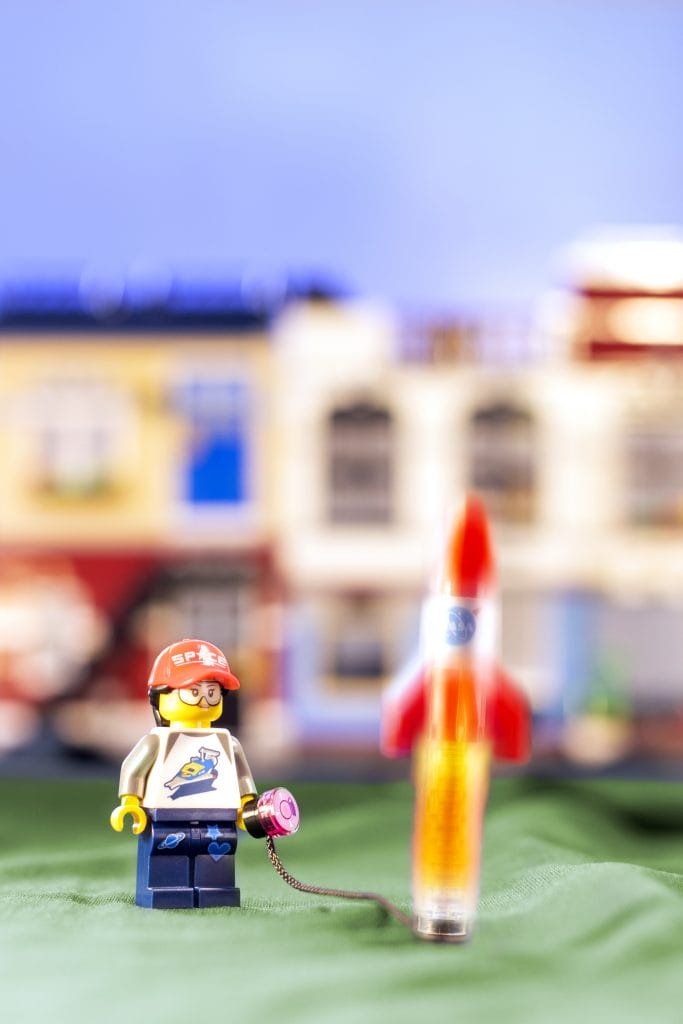 The Athlete
The pressure was on. It was Tessa's last throw. Her whole career had been leading up to this moment. People had questioned her decision to focus on the javelin in the T.L.M. (The Longest in Metres) this year. She was a proven winner with a discus, but it was the javelin crown that she longed for. And boy did she want to prove her doubters wrong. But this wasn't the time to think about that. She just had to focus on this last throw and making sure she executed everything perfectly. The grip of the javelin. Power and acceleration through the run-up. Releasing at the correct angle.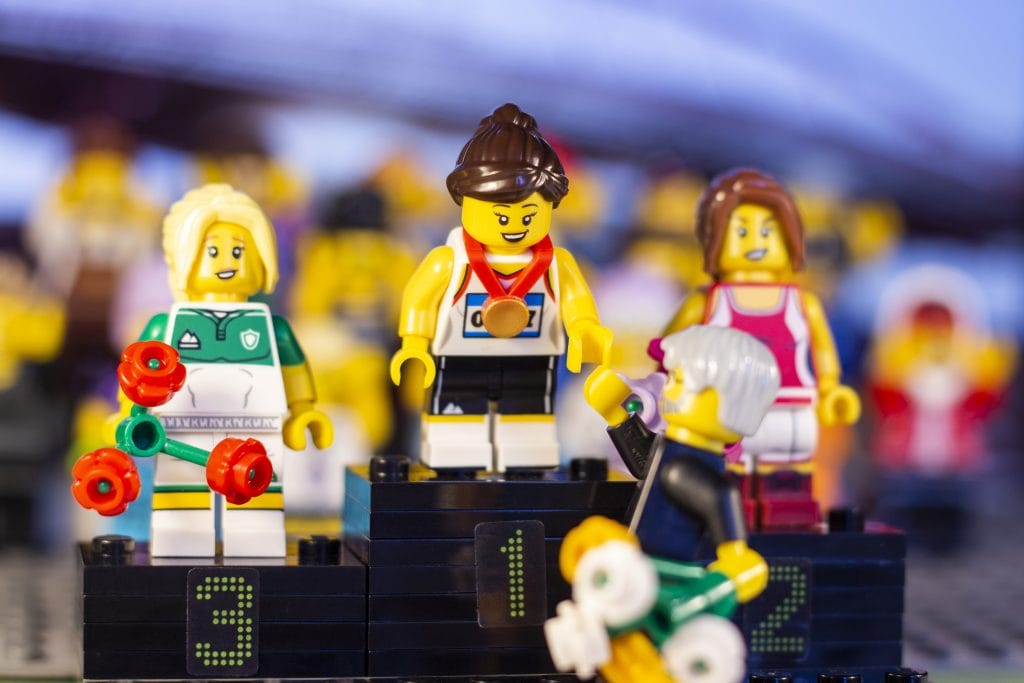 The Costume Designer
Walter was known for his impeccable style. Well, his impeccable style when it came to dressing other people. When it came to dressing himself though Walter took a different approach. He loved garish bright colours and comfy clothing. And this fun style was seen each year at his fancy-dress M.O.C. (My Own Costume) party. Oh, they are always the highlight of the social calendar! Walter always has the craziest outfit. And that was because he knew the best costume shop owner in the land who could help him out.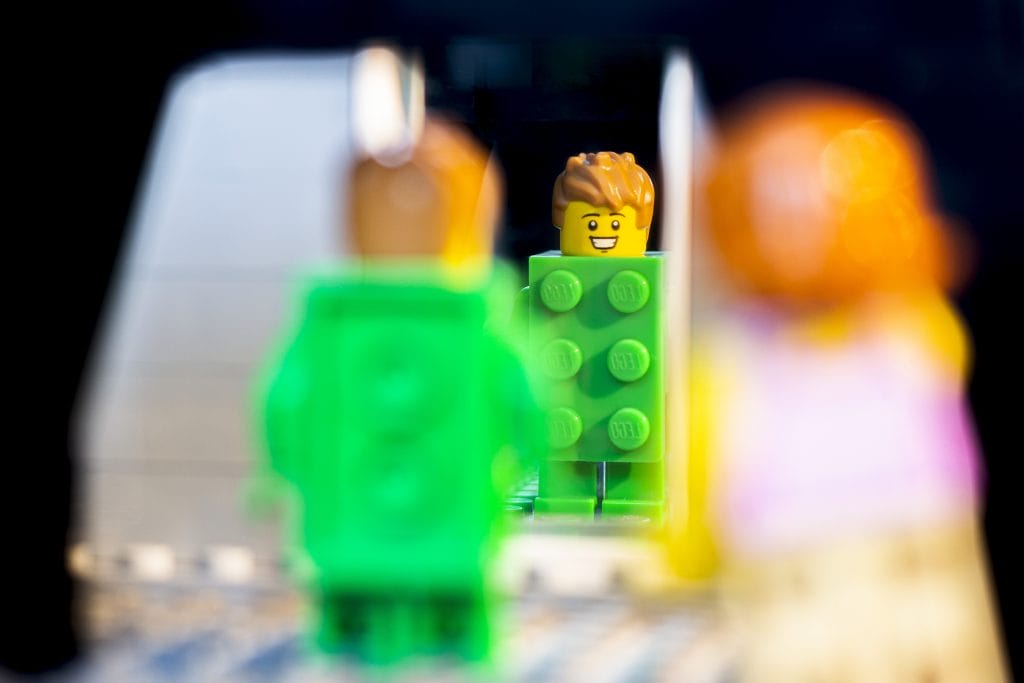 BONUS – Behind the scenes!
I had a mega photo sesh at the weekend and managed to get all of these shots taken and edited in one day. My room was a tip afterwards but I had so much fun, and I practiced so many different techniques! Water, dioramas, dresses as landscapes, natural lighting, spot lighting, fill lighting, built backgrounds, screen backgrounds, mirrors! So I wanted to show them off with these behind the scenes shots.
My favourite setup was for the Diver photos. I filled up a Pyrex dish and placed it on top of a blue towel. My sturdy camera tripod held my camera safely above the water. I held the corner of the boat so that it strategically covered up the Pyrex logo on the bottom of the dish, but could still bob up and down slightly in the water. The turtle was weighed down (but not stuck down!) with a blob of bluetack, just about keeping it where I wanted it. I used a 2 second shutter delay to give me enough time to spray some water and create ripples for the shot. I used the natural sunlight that was flooding through my window to try and create realistic catchlights on the water.
This review is part of a series of guest reviews by toy photographers from around the globe. To see all their amazing posts, just follow this link.