We met Daniel @stories_in_bricks before, when he took us to a medievel tournament to meet the Knight. Today he'll share with us his adventures with and inside a fish tank.
The Natural Habitat
As soon as I saw the diver girl and the sea turtle, I had the idea to photograph them in their "natural environment" – under water. I could already see the image with my spiritual eye- but no fish tank. So I asked good friends of mine, whether I could use their aquarium and they agreed.
I had the idea of the image that I wanted to make, but I already knew that when dealing with animals you need two things: patience and luck. In addition to this, when taking pictures of fish in an aquarium, you also have to deal with refraction and reflections from the glass.
And since LEGO figures do float, I needed a way to keep them under water. In order to achieve this and to keep them in place, I used a weighted LEGO brick, additional bricks and some wire. (All later erased in post production.)
To reduce the reflections, I tried to get the camera as close to the action as possible.
Inside The Aquarium
Much to my surprise the fishes were not afraid of the figures INSIDE the aquarium.
Instead they were very shy about that big black thing in front of their glass and gave this area a wide berth.
So I switched from a 24 mm to a 105 mm macro lens to get further away from the aquarium.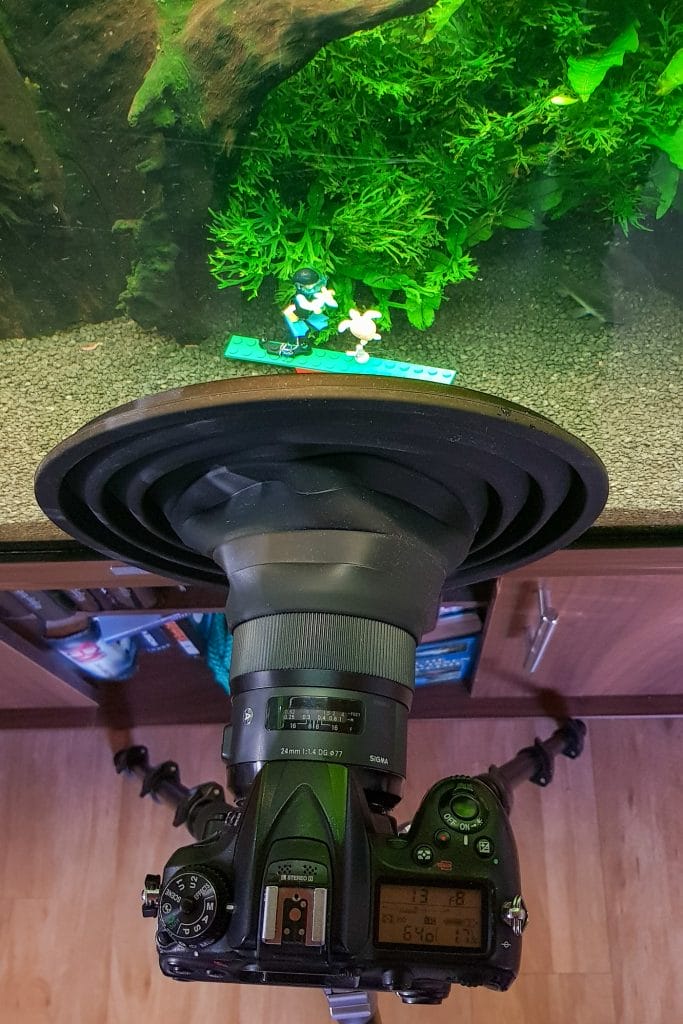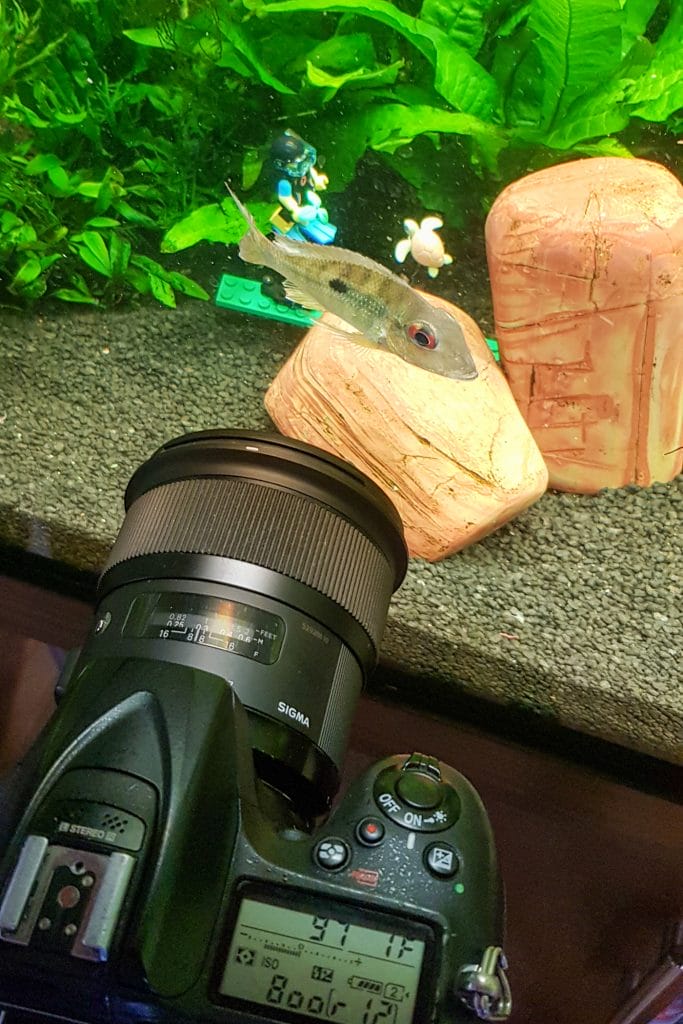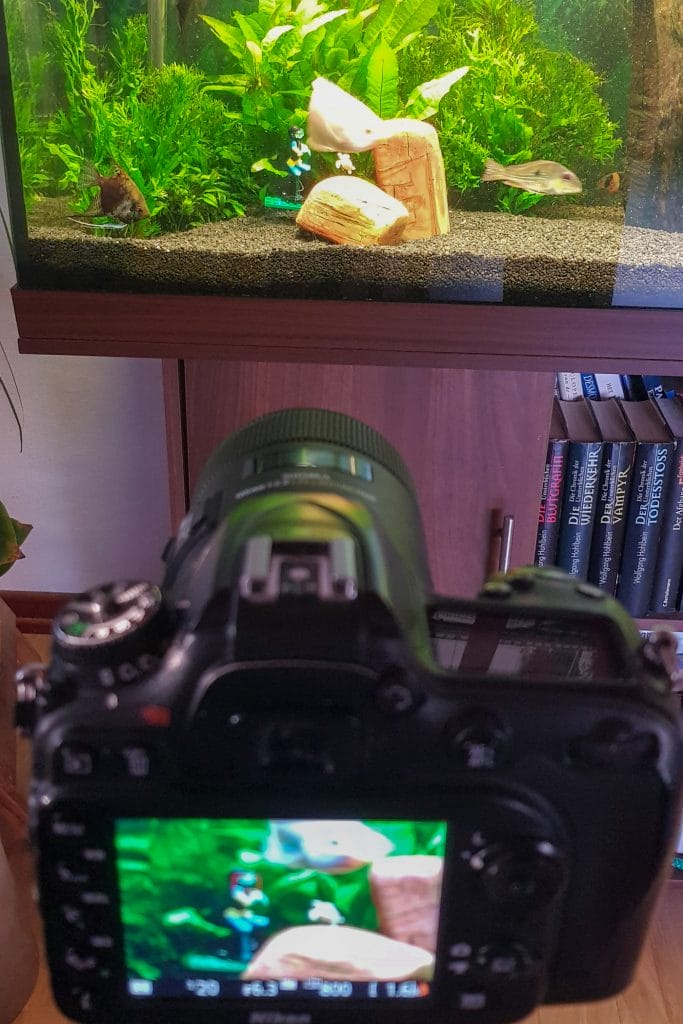 This turned out to be the one way to go. Now the fish only needed to be in the right place at the right time, taking us back to the patience and luck part mentioned earlier.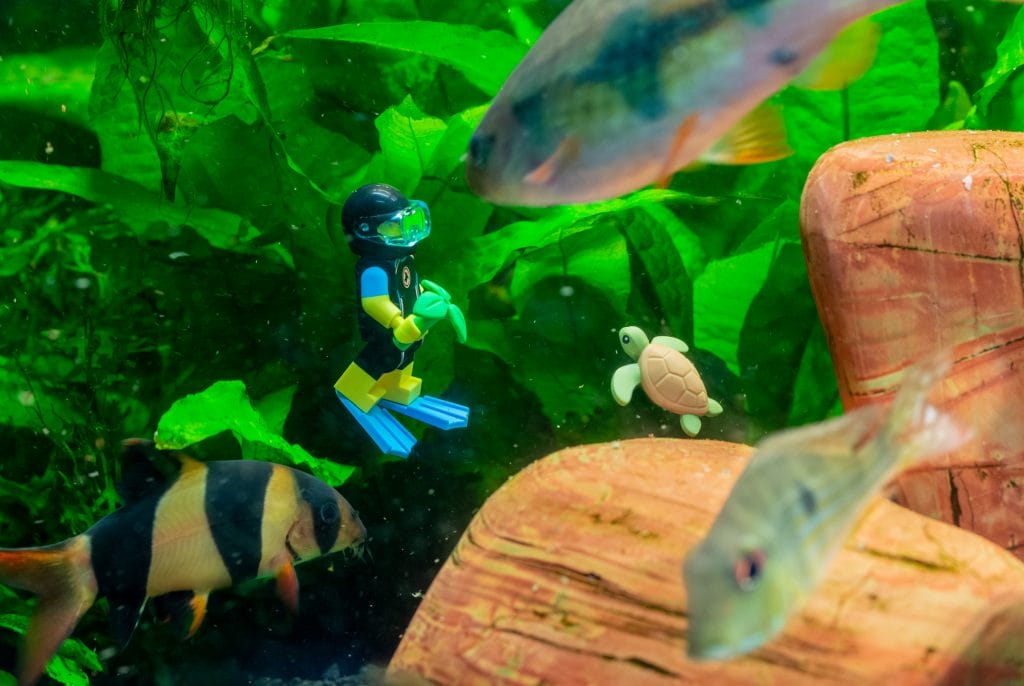 Adding some food helped a little, but many shots were mandatory to get good ones. I think the work paid off in the end.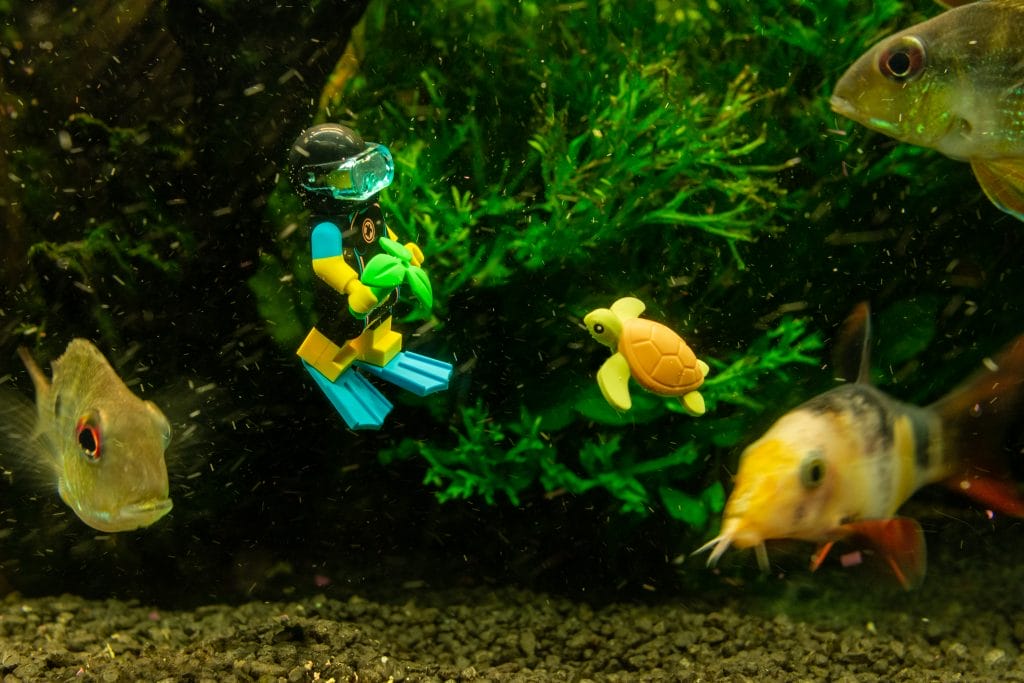 Out In The Wild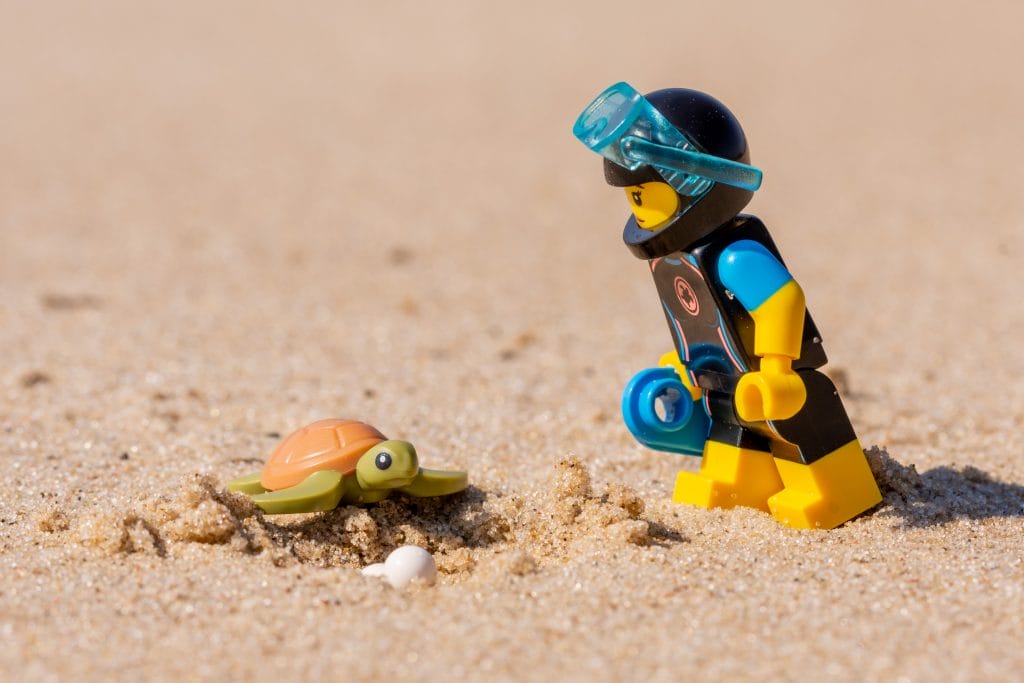 To reward myself after the fish tank lessons, I also took the two to the beach to observe the turtle laying eggs – or ice cream scoops, depending on your viewpoint.
We´d like to thank Daniel for these INsights. Has any of you had similar experience with living models? Then please share with us in the comments below. We´re happy for any advice we can possibly get our hands on.
This review is part of a series of guest reviews by toy photographers from around the globe. To see all their amazing posts, just follow this link.
Stuck In Plastic.
The creative collective of toy photographers.