Light is Life!
We have already talked a lot about light on the blog.
We talked about the importance of light, about techniques like how to harvest the power of the sun for our pictures, about hardware like using a lumecube.

Yes, Light is Life! And it can be of any shape and size.
You can now find LEDs small enough to be used with our Minifigures and accessories directly inside our pictures.
Last year, I already wrote about it here on the blog. I used micro-LEDs in the new lantern accessory to make a cool wolf picture, and we used them, too, in our Creator Expert car project with TLG.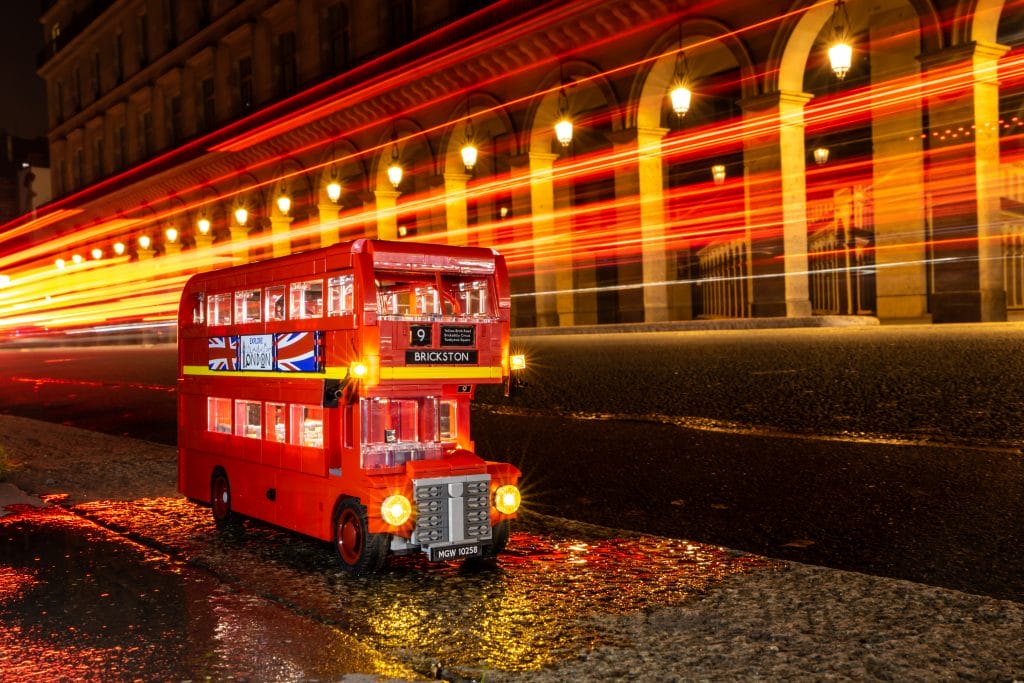 For those pictures, I used micro-LEDs and lighting kits from Light My Bricks, an Australian based company which offers custom LED lighting products designed for LEGO sets. They offer a wide range of kit for cars, vehicles, buildings,…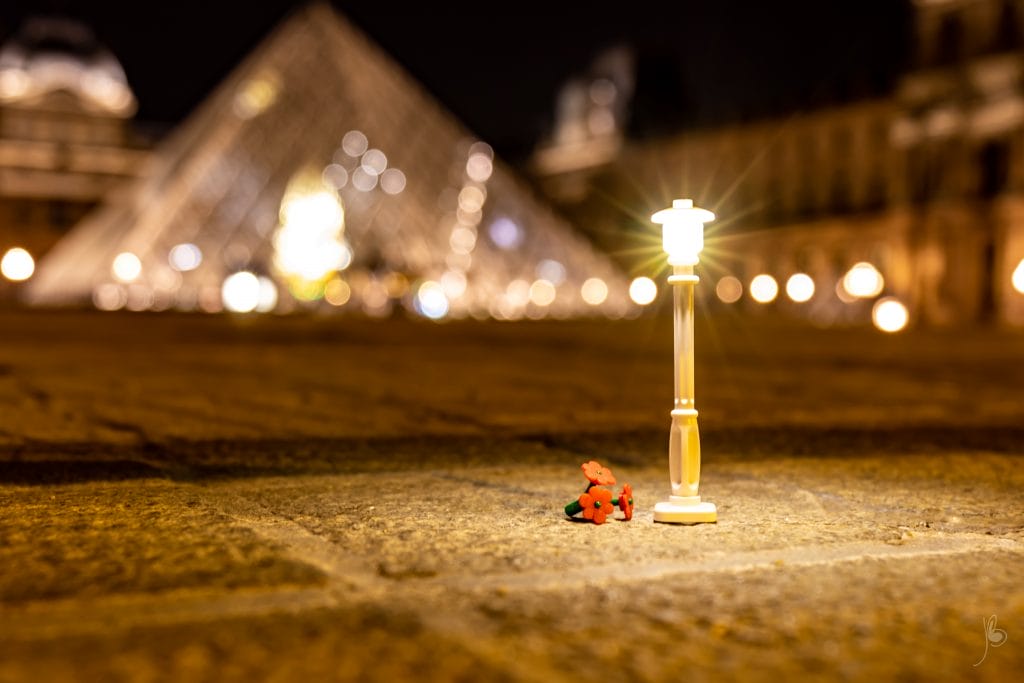 One of their latest kits is the Hogwarts Castle and they sent one to me to install it on this massive set from LEGO. So let me talk to you about the whole process.
What do you get?
Every lighting kit you receive will be packed into a cardboard box. A round sticker on the top right will help you know for which LEGO set the kit was made.
I have to say, I really like their new boxes. They really improved the quality of them since the beginning. I bought one of their kits several years ago for one of my modular building and the box was "flimsier". Now, they are very high quality and can be opened and closed really easily thanks to magnets. I keep them afterwards to store other stuff inside.

Inside the kit, you will get all the lights, connecting wires and even LEGO parts you will need for the project.

Here is the full content of the Hogwarts Castle one. It's massive:
50x White Bit Lights
5x White Strip Lights
1x Green Strip Light
11x Expansion Boards
2x Flicker Effects Boards
18x Connecting Cables
1x RGB Board
1x RGB IR Remote Control
5x RGB Strip Lights
5x RGB Connecting Cables
48 x Assorted LEGO® pieces for assembly
1x USB Power Cable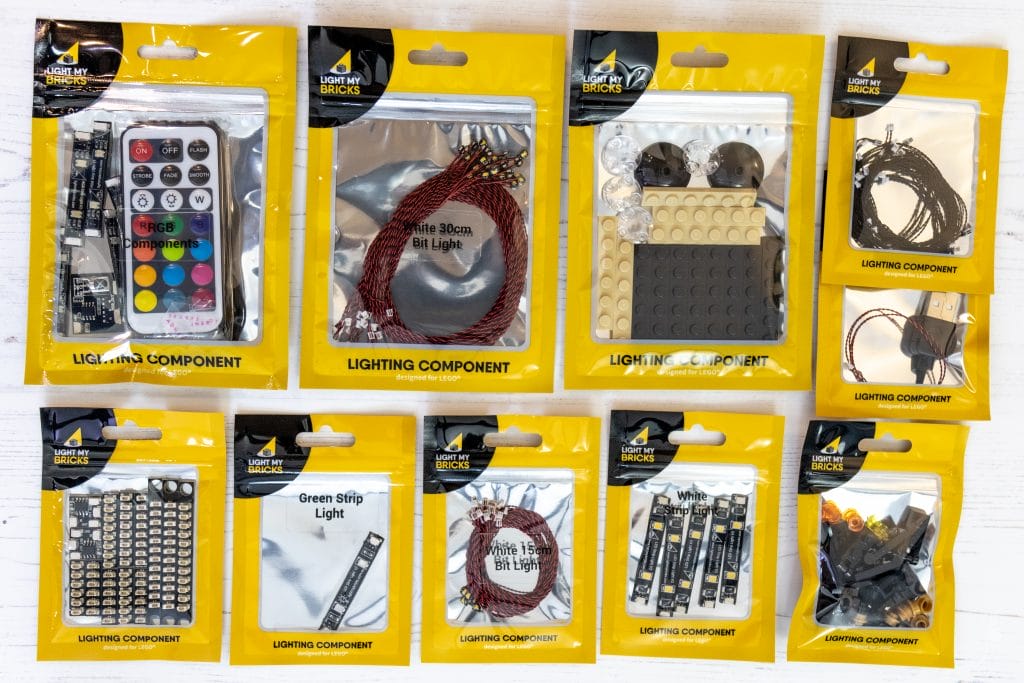 The installation process
No need to have a degree in electricity to wire the cables. You will find on their website step by step instructions (in English with pictures) to install everything. Each cable or light is equipped with a small connecting port at its end, and it's a "plug and light" system.

For this project, I spent 5 and a half hour to install everything.
Here is 5.5 hours sped up in a 15 sec video of me wiring everything :-)
Advice
Always check your circuit by plugging a battery. After adding a new light to the circuit, I always tested it with a battery, just to check that everything was correctly placed. It helped me during the assembly to notice a cable which was bit between bricks and turn off part of my lights.

Cable management is a problem… There are a lot of cables in the model and you will want to hide them. I have big fingers, so it was not easy to manipulate everything. So, I used tweezers to help me. And if you want to hide the cables, blu-tack can be helpful. Always :-)

Be careful when pulling on wires. I disconnected one of the connector by pulling to hard on it. Fortunately, I had another identical LED at hand to replace it.
The new features from the kit
This particular light kit has some interesting new features which I hope to see in their next ones.
The first one is a new PCB board which allows to get a flickering effect on LEDs. They are used here for candles and work great.

The other new features are the new RGB strip lights and remote control which allows to illuminate the outside of the castle with bright colored lights and you can use a remote control to cycle between the colors of your choice.
The conclusion
This light kit is amazing. It's full of lights and complements really well this display set.

I would add two slight complaints.
First, I find that on the big central tower, the lights are "too organized". I would prefer to have some windows lit in a random fashion. So I will move the LEDs from one window to another.
And for the great hall, they decided to only put the lights inside the candles (with the flickering effect). But this room is full of stained windows, and I would have preferred to have lights coming through them.
The way the set is displayed at home, I can barely enjoy the inside of the rooms since they are facing the wall and those stained glasses are not lit enough in my opinion.
But since this is a modular system, I think I will add the lights myself to improve the result.
Julien (Ballou34)
Thank you once again to Light My Bricks for providing this light kit for review.

Aeronautics engineer by day, toy photographer by night.
Exploring the world with his plastic figures.