This blog post is part of a series about the new LEGO Movie 2 Collectible Minifigures Series. Thanks to the folks from LEGO for providing us a box of Minifigures that we sent to 9 creative toy photographers to review for the blog.
I started to shoot LEGO a few months ago, so as a new member in the toy photography world I felt so happy when I heard that I could participate in that review project.
When I first saw that new minifig series on the internet, I fell in love with the giraffe suit guy and the crayon girl. SiP sent me these two and also added the Watermelon guy. That was pretty cool too.
Giraffe suit guy
Giraffe suit guy: « There's a new animal in town. »
The giraffe suit guy is the new member of the animal suit minifig family. The other minifigs are crazy about that very tall guy who feels famous with all those animals around him.
Crayon girl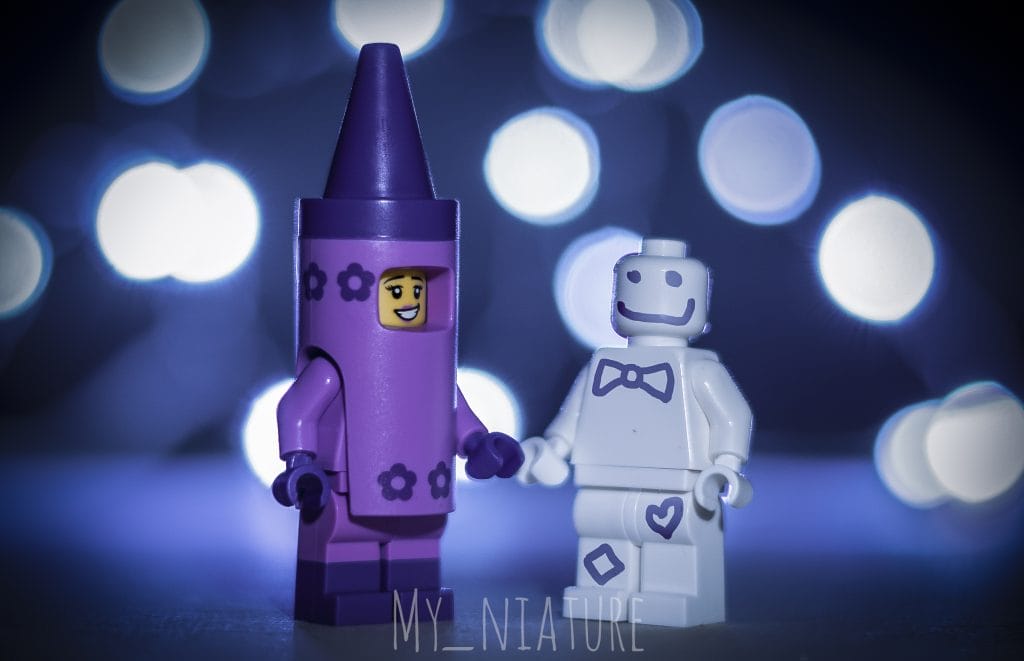 Crayon girl: « Draw me a friend. »
The crayon girl is a cute little artist who likes to draw all day long. When she feels lonely, she secretly draws herself some new friends.
Watermelon suit guy
Watermelon guy: « Juice anyone? »
Summer is in the air with that Watermelon suit guy. The banana suit guy finally has a new friend to have juice with.
I would like to thank Stuck in Plastic for allowing me to participate to this creative review. It was a fun project and those minifigs are truly awesome.