Today I was looking at my pictures from our latest toy safari in Paris wondering: "What can I write on the blog? Do I already have the white page syndrome?!".
And I came across this picture, taken near the Louvre, on the « Colonnes de Buren », from the famous French artist Daniel Buren.
The composition is simple, and it hits me quickly that I have already created an image with the same composition. I often do it with my skeletons. For example, when I don't have ideas or when I want to take a quick picture (and not spending half an hour to make Edgar stand up!).
The old version
I went through my personal archives and immediately found the picture I was looking for.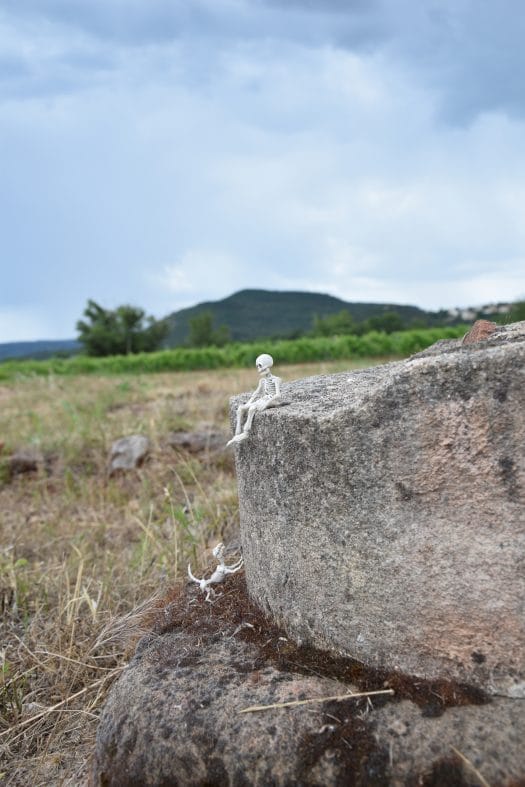 Back in June 2016, we were visiting some very old ruins of a Roman villa. I went there with my brand-new camera and my yet (almost) never-used skeletons. At this moment, I couldn't imagine that toy photography would take so much space in my life, that I would start blogging about it and that I would eventually join Stuck in Plastic.
Back then, I didn't know that we (read toy photographers) were so many! I didn't know that I was NOT alone (dramatic tone)!
The path on which we're walking
It's a sentimental picture for me for several reasons:
It was my first major photo session done on purpose with my skeletons;
It was the first real blog post I wrote (the first introductory post doesn't count) when I started my own blog two months later;
I immediately liked this picture, mainly because of the interaction between the dog and Edgar.
Looking at these two pictures, I can see all the mistakes I made with the first one. The horizon line is falling on the left AND is in the middle of the picture. The skeletons are too smalls. I should have laid down on the floor to take the picture.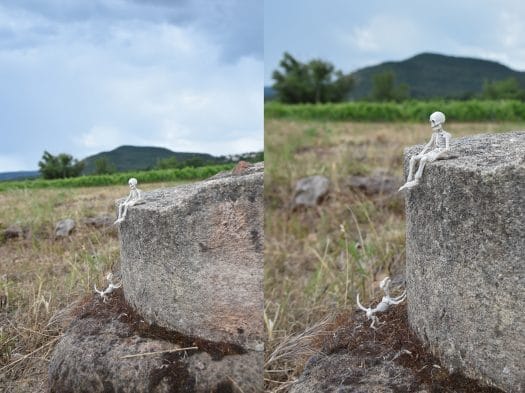 A quick improvement over the old picture
But, I can also see the progress I made since then, because I've learned little by little the mistakes I should avoid. So, looking at both pictures I can see the path I've walked. It makes me a little bit more confident for the future, knowing that I've still so much to learn.
A coincidence?
Although the main subject is always Edgar and his dog, the first picture is about archeology, the second about art. Funny to see that there's a cultural subject on both pictures.
Last thing I want to point about these two pictures: the first one was shot on the 18th of June 2016.
The new one was shot on the 15th of June 2018! 2 years minus 3 littles days between them. So funny!
I think it's a nice coincidence! Say what you want, but it's small things like these that makes me happy!
Guess we need to schedule a rendezvous in two years (minus 3 days?) with a new picture of Edgar and his dog and new improvements!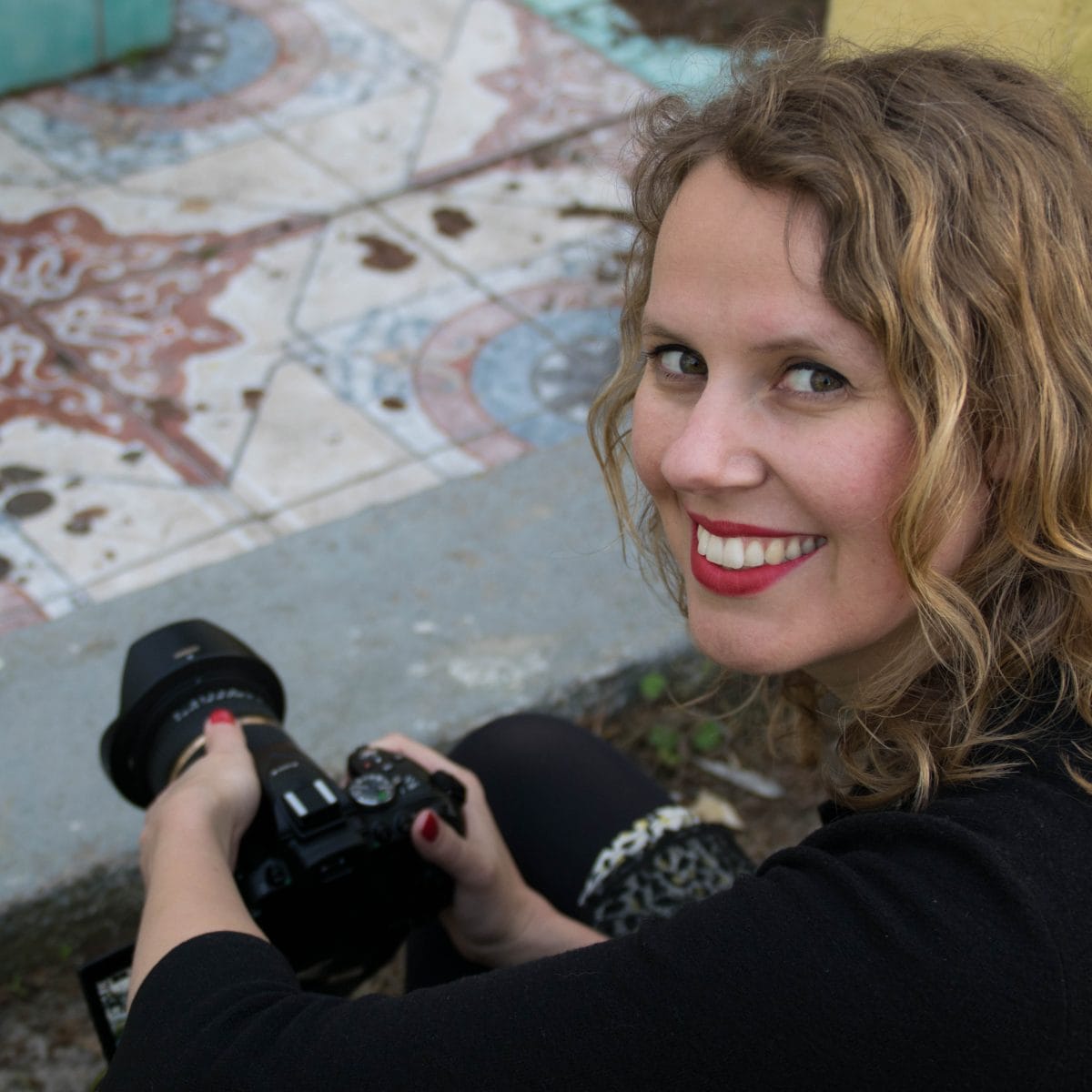 I'm Karine, a French girl living in the South of France and I'm the girl behind Eat my Bones. During my free time I enjoy taking pictures of my small skeletons friends : Edgar, Rebecca and Peter. You can follow my adventures on eatmybones.com