This blog post is part of a series about the new LEGO Movie 2 Collectible Minifigures Series. Thanks to the folks from LEGO for providing us a box of Minifigures that we sent to 9 creative toy photographers to review for the blog.
When I heard that I will be participating in the creative review of the new TLM2 minifigure series, I was so happy! I started looking at product photos on the internet and thinking which ones I would like, and what I would like to do with them.
Then they arrived and they didn't really care about my ideas.
Unikitty
The first one to jump into action was Unikitty. She is not the one that inspires me most, but that didn't stop her from jumping in the snow.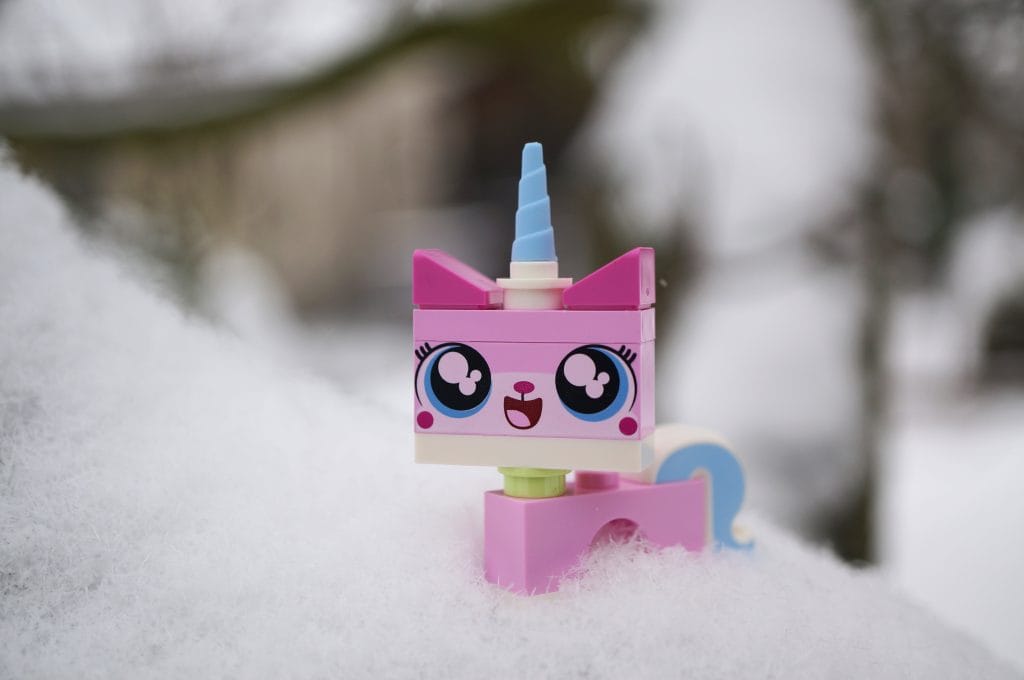 I guess snow is better than the apocalypse of her own world.
Violet, the Crayon Girl
Then came the Crayon Girl, Violet. She is a bit shy, so she hid among her new friends who seemed to understand her nature.
Kitty Pop
Kitty Pop wanted to sing, so first she had to plug in her microphone.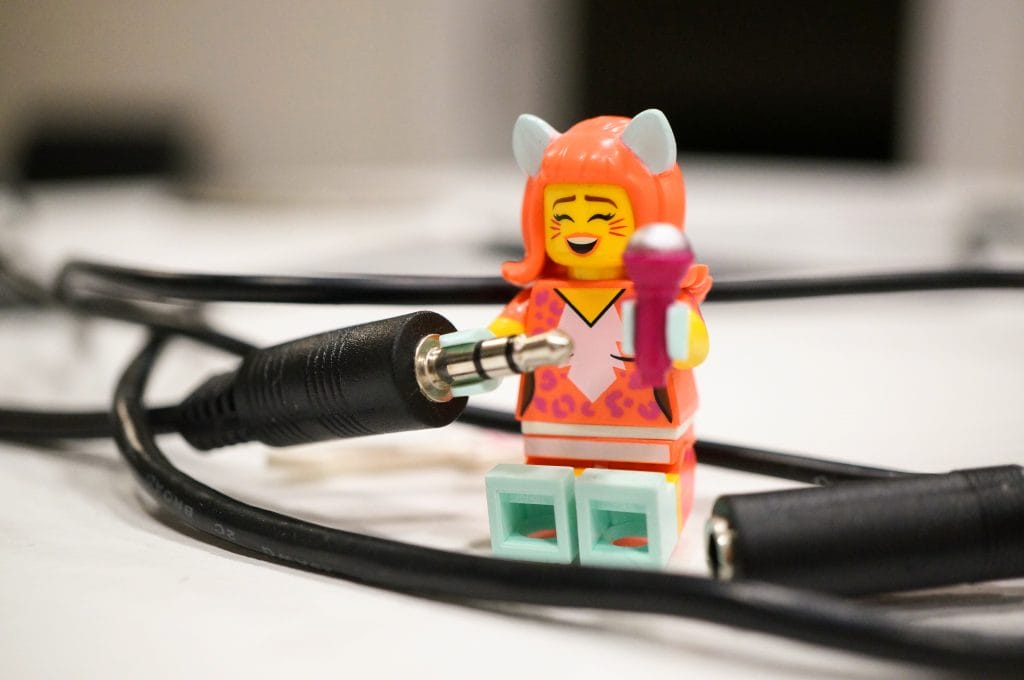 And then she had a little concert.
Unikitty again
Unikitty wanted more attention, so she jumped in front of my lens again. This time she wanted to learn a programming language, so she started with Java. I guess it could be useful in the event of an apocalypse… Or maybe Unikitty is just weird.
Sherry Scratchen
Sherry Scratchen-Post was still upset about the apocalypse and wanted to build a shelter. So she built a house in a protected space.
I like that she used yellow, fits right in with my couch. Scarfield would prefer something slightly higher so he could get away from the dog.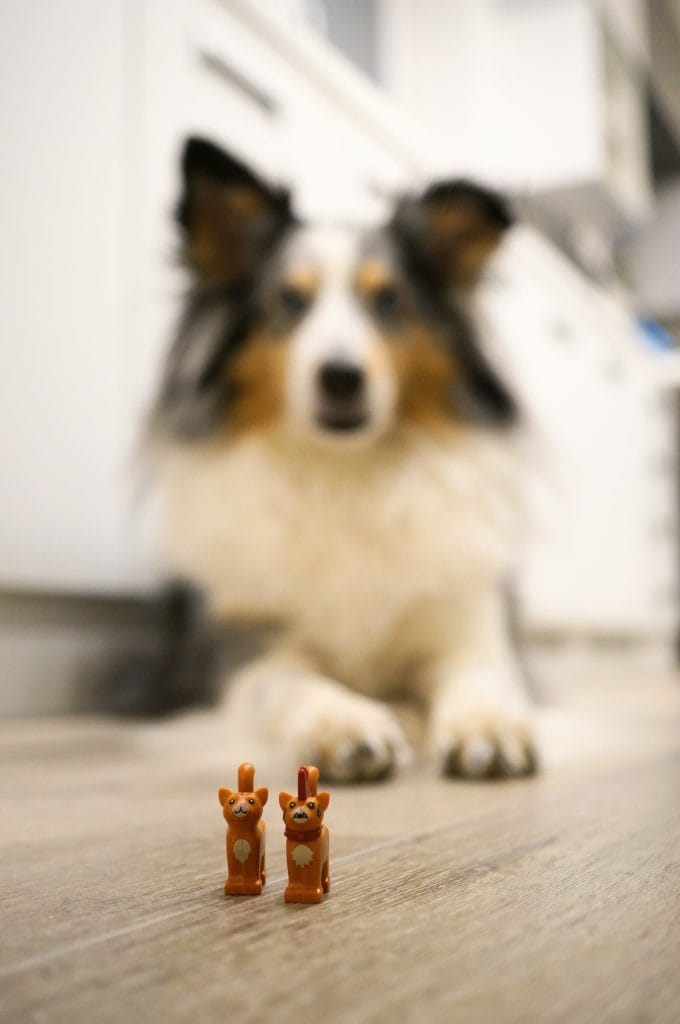 So far all the minifigs seem to be fitting in. Some of them seem to be a bit shaken from the apocalypse, but I'm sure that they will be able to relax later, when they calm down and start calling my place their home.
Having fun with little pieces of plastic in Czech republic and anywhere else. Prone to random dancing.