Blue, Beard and ZEUX
A few weeks ago we told you the fantastic story of Blue and Beard and the LEGO Technic 42081 Volvo Concept Wheel Loader ZEUX.
If you haven´t yet read the story, now is a good time …
…because: when you return, inspired to design the future, it just even got better! LEGO Ideas teamed up with the LEGO Technic Designers and The Volvo Construction Equipment team to design the future.
A creative LEGO Ideas hackathon of inspiring ideas for the next generation.
That´s a lot of fun and space for curiosity at the same time.
Unconstrained thinking for Big Inc. with a creative twist.
A new LEGO Ideas contest
The creative contest is open for everyone older than 13. The mission is simple: Build the construction machines of the future.
The deadline is October 25th. And the key judgment criteria are overall coolness and originality of the build (great photographers have a head start here in visualizing their creation). An eye for detail and the use of LEGO elements should be in, too.
There are a lot of small fine rules that furthermore apply. Those you can all read up before you decide to enter. And do read them as they include things like only original LEGO, a minimum of 50% LEGO Technic elements, no other IP materials then LEGO and Volvo, and so forth.
One Grand Prize winner will win a trip to the Volvo Customer Center in Eskilstuna, Sweden. She will enjoy an unforgettable VIP test-drive of construction machines. A visit to the Volvo Munktell Museum and some awesome Volvo Merchandise and LEGO Technics sets will top it all off.

Two more runner-up prices (no travel needed) and the top ten will get exhibited in the VOLVO museum so your chances of making it to the top ten are not that slim.
If you are looking for inspiration the Volvo Zeux Concept loader and our fun review can get you well under way.
Or how about the alternative build of set 42081, the PEGAX?  Maybe something else to toggle your creativity.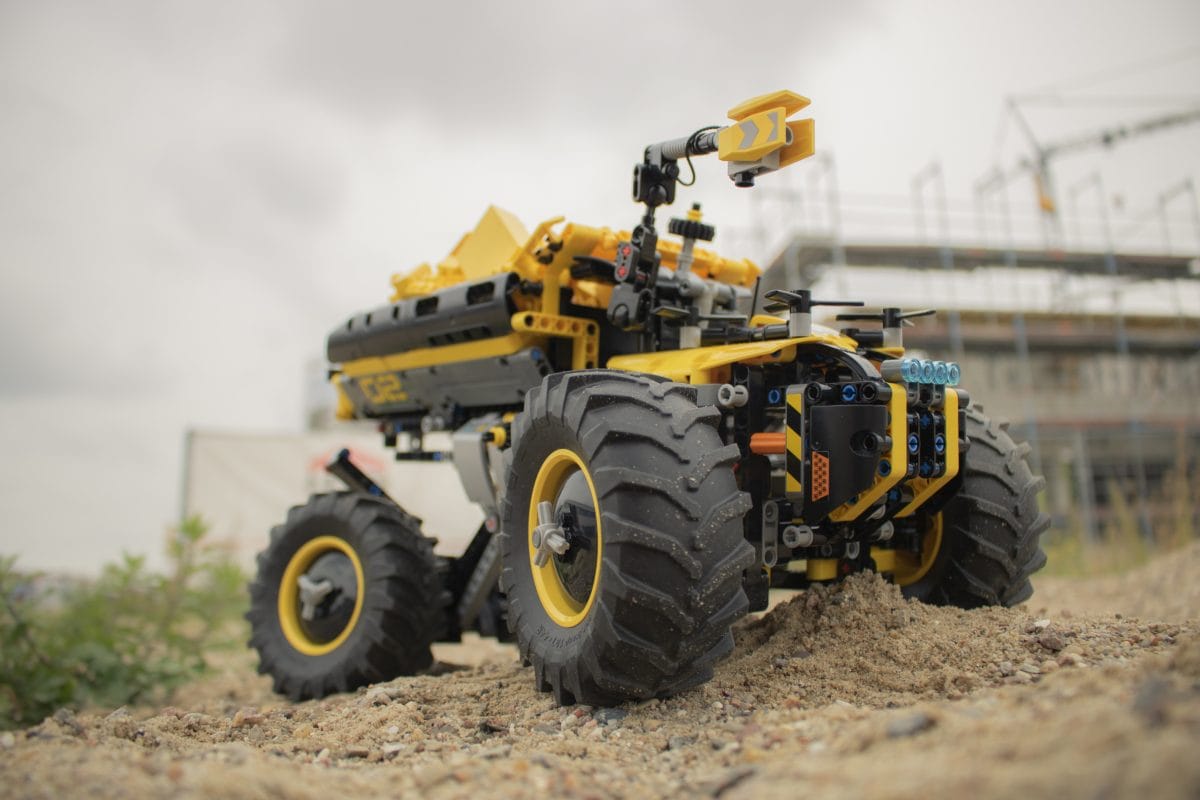 Or maybe you want to add some steampunk to the mix?
After all, water is a driving source of energy in the future.
This way or another, we´re wishing you the best of luck and happy building when you join the LEGO Ideas Build The Construction Machines Of The Future! contest. 
Stuck In Plastic.
The creative collective of toy photographers.