A Treasure Chest For Toy Photographers
And welcome to Scranton, Pennsylvania.
The LEGO Group has just released a new set (among many, many others that is). The one I'm writing about is 21336 The Office. It is based on a TV series (like 21319 Friends Central Perk Café, 21328 Seinfeld or 10291 Queer Eye Loft). I must admit that I was totally NOT aware of the show. Not even that there are nine seasons… How could I not know about it? So when I started to watch the first episodes it dawned on me. I had seen a German adaption of it. If you haven't seen or heard of it either:
The humour is…special. A least in season one. (I just started season two.) The show aired from 2005 until 2013 and oh my, times have changed a lot since then. After the first season the focus was slightly changed. This led to what is now considered one of the most watched series over and again. One of the biggest fans will have to be LEGO fan designer Jaijai Lewis. He submitted his design several times to the Ideas platform, until it finally was accepted. With the help of LEGO designers Diego Sancho, Laura Perron and Chris Perron (yes, they're married), they managed to include around a gazillion details, references and easter eggs from the original show.
A Wonderful Source Of Possibilities
The reason why I consider this set a treasure box for toy photographers is the number of minifigures (fifteen in total).Not to mention the kitten. There are also many accessories that come along with them. There's a mind-blowing number of stickers. Or, well, 53 is mind-blowing for those who are not great fans of stickers. They all add to the set and can be a wonderful source for MOCs or photo ideas you may have in the future.
Back To #SFW2022
Back in September I attended this year's Fan Weekend in Skærbæk. There I had the chance to listen to the LEGO designers talking about the set. A massive thank you to Laura, Chris and Diego for a wonderful workshop full of background information, insights and the content of kitchen talks. They explained some of the set's details. Others they left for us to find out ourselves. One thing I know now: true fans will have an incredibly great time discovering all the hints to their favourite show.
Taking Images
I had a copy of the set sent over from TLG before the release date. As I had no clue about the show, I hectically watched some first episodes and best-of videos on YouTube and tried to recreate some of the scenes. From what I know now, the scenes that I picked may not the have been the best ones to present to a 2022 audience. Chances are good some of these images won't ever be published. But it was still great fun building this set, finding out about the characters, and setting them in scene.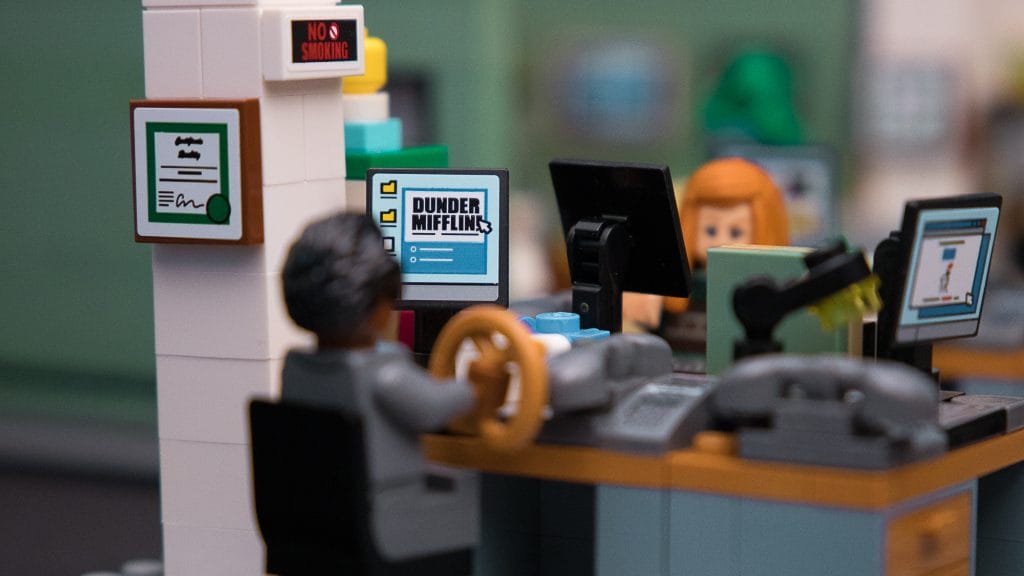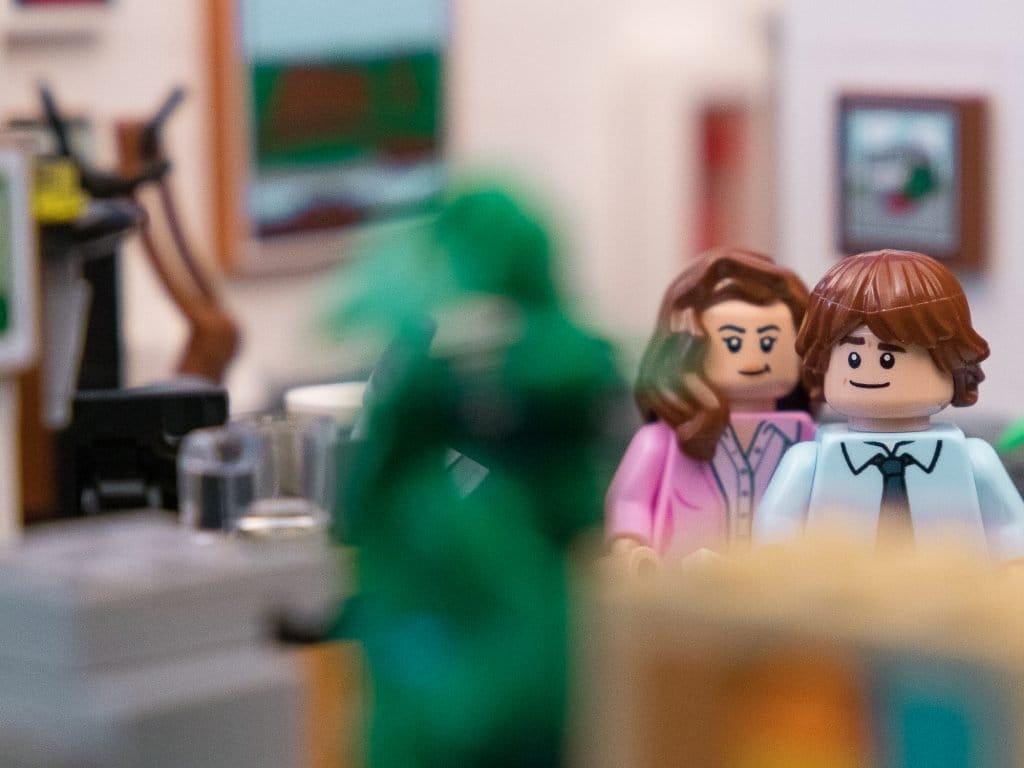 TMI
Maybe I have given away TMI (too much information) in this little article. Maybe it sparked a tiny little flame of interest in this set. My suggestion is for you to go for it and grab a copy. What other set will provide you with fifteen minifigures (and a new kitten!) and a ton of accessories for them to choose from at a price of 120€/$ (or 105 £)?
Thank you to Jaijai for submitting the idea; thank you to Laura, Chris and Diego for developing the official set and their background information; and thank you to the LEGO Group for providing this review set.
Now go, buy and build this set. You may even end up with a Dundee of your own…
A Non-Belgian living in Hamburg, Germany. Curiosity-driven and mostly to be found on tiny adventures and great journeys.