Summer is slowly coming to an end. The nature slows down little by little. I'm getting closer and closer to a depression with longer nights and a hard time at work with everybody returning from vacation.
So let's talk about vacation and traveling!
And about toys, of course.
Traveling is cool.
Taking pictures of toys is cool.
Taking pictures of toys during vacation is not always cool (at least for me).

Here are three stories of mine, showing how sometimes it's difficult to combine traveling, vacation and toy photography.
Packing without a checklist
Everything starts before leaving when I pack my bag. I'm always scared I will miss the only accessory I left at home, so I go on vacation with a LOT of stuff. And even if I try to pack in advance, I ALWAYS forget something that I will need at some point.
Today's joke?
I'm writing this article on the plane, heading for a long weekend in Wien. When I left the house this afternoon, guess what I forgot? My skeletons! Luckily I thought about it in the car before turning the corner of the street, so now my skeletons are safe in my cabin luggage.
Next time?
Do a checklist, Karine, just do it!
The mood
Sometimes, even if I take all my stuff and plan to do a lot of toy photography, I'm not taking any pictures at all. I think it really depends on my current mood and general condition.
Last year, I got only one week of vacation and went to Sweden. With my boyfriend we had only 2 cabins luggage's, one was dedicated to photography material.
And I did … 0 pictures.
Not even one!
9 kilos for nothing.
It's quite annoying but I try to relativize and set my priority. I enjoyed my holidays during this week, that was also great.
Next time?
Don't take all your material Karine, especially for one little week of resting vacation.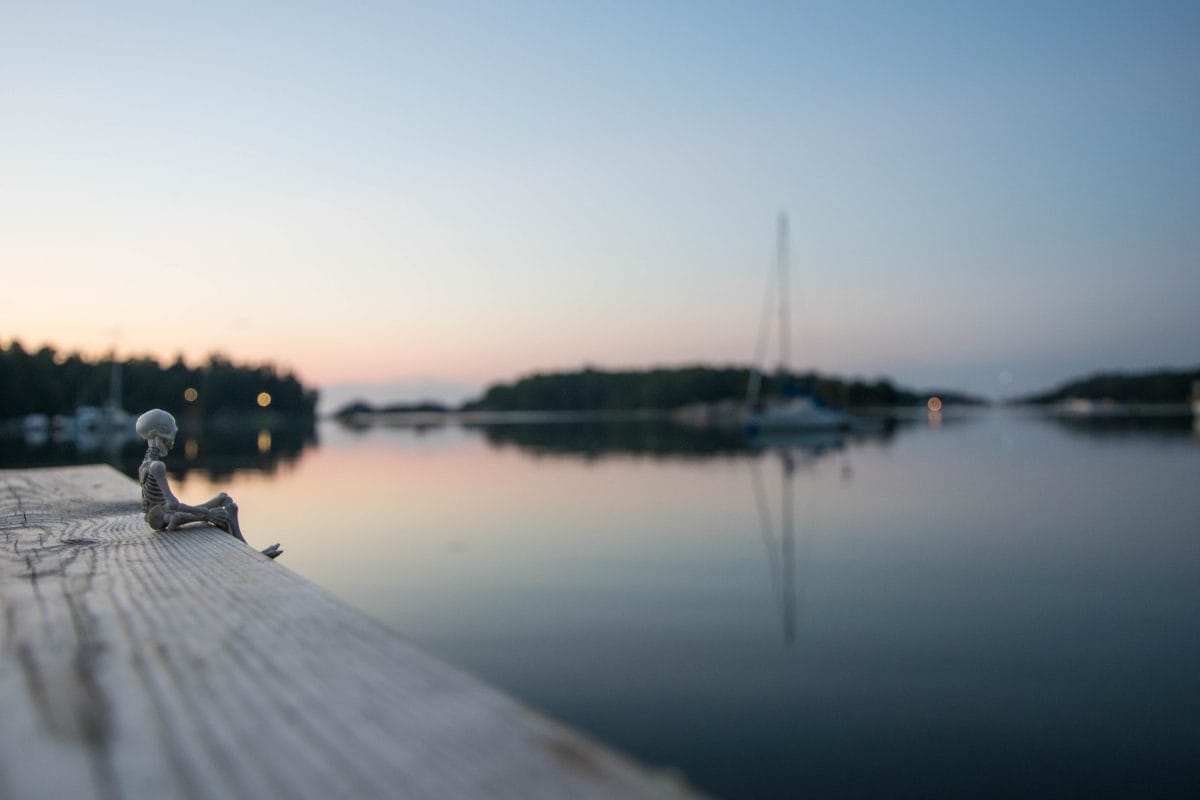 Big cities & touristic spots
I love spending some long weekends in big cities, but I find it difficult to combine tourism and toy photography. It takes time to find the good location, to arrange my skeletons and to take the picture. And when I'm spending 2 or 3 days in a new place, I want to visit as many new places I can. In a short amount of time.
So, I don't have time.
So, I take terrible pictures (not always).
Like this one, yes…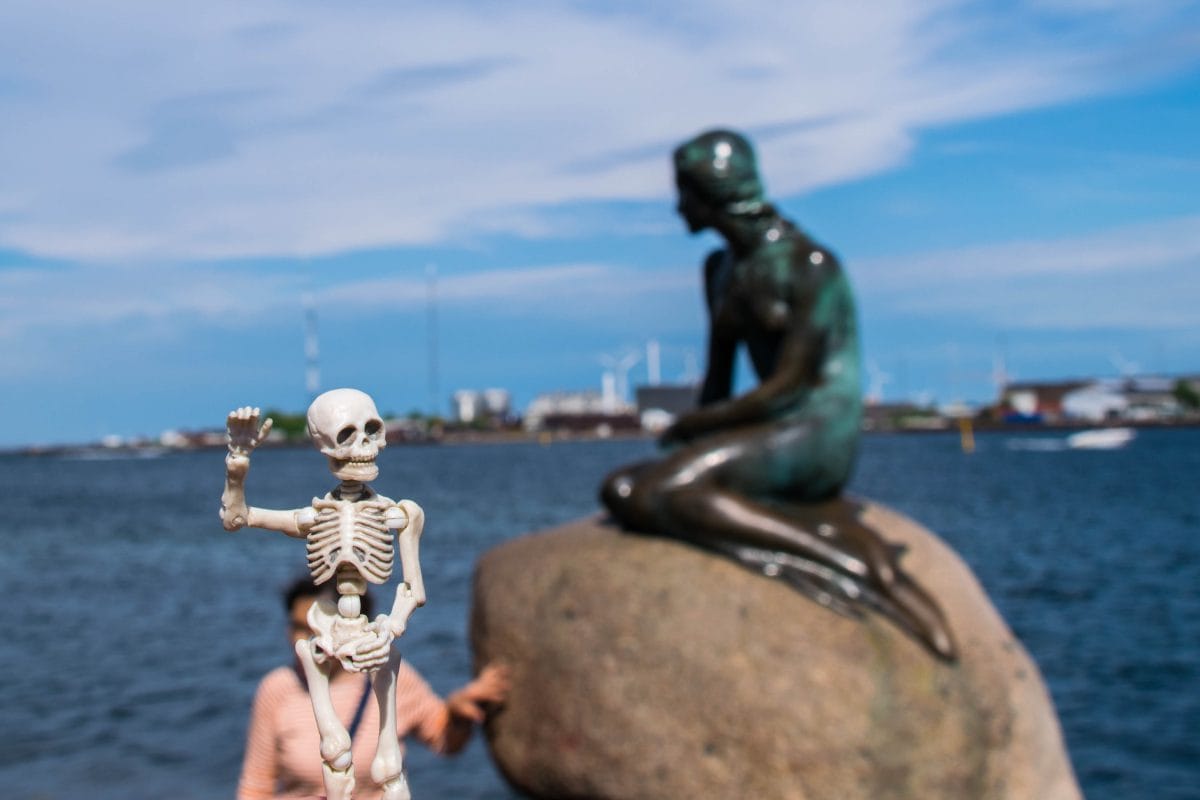 This one is quite terrible, and I publish it on my blog.
But it's the symbol of Copenhagen, I wanted to have it.
The place was crowdy of course, full of tourists waiting to take their picture in front of the sculpture.
It was definitely not the good hour when I came there.
Next time?
Don't take the picture. Karine!
Or at least don't publish it!
Or go there outside of tourist time, very early!
But …
But … I also took some of my favorite's pictures during a trip, so I will continue to do it, no matter what.
Do you take your toys with you while traveling?
What do you feel about it?

Karine.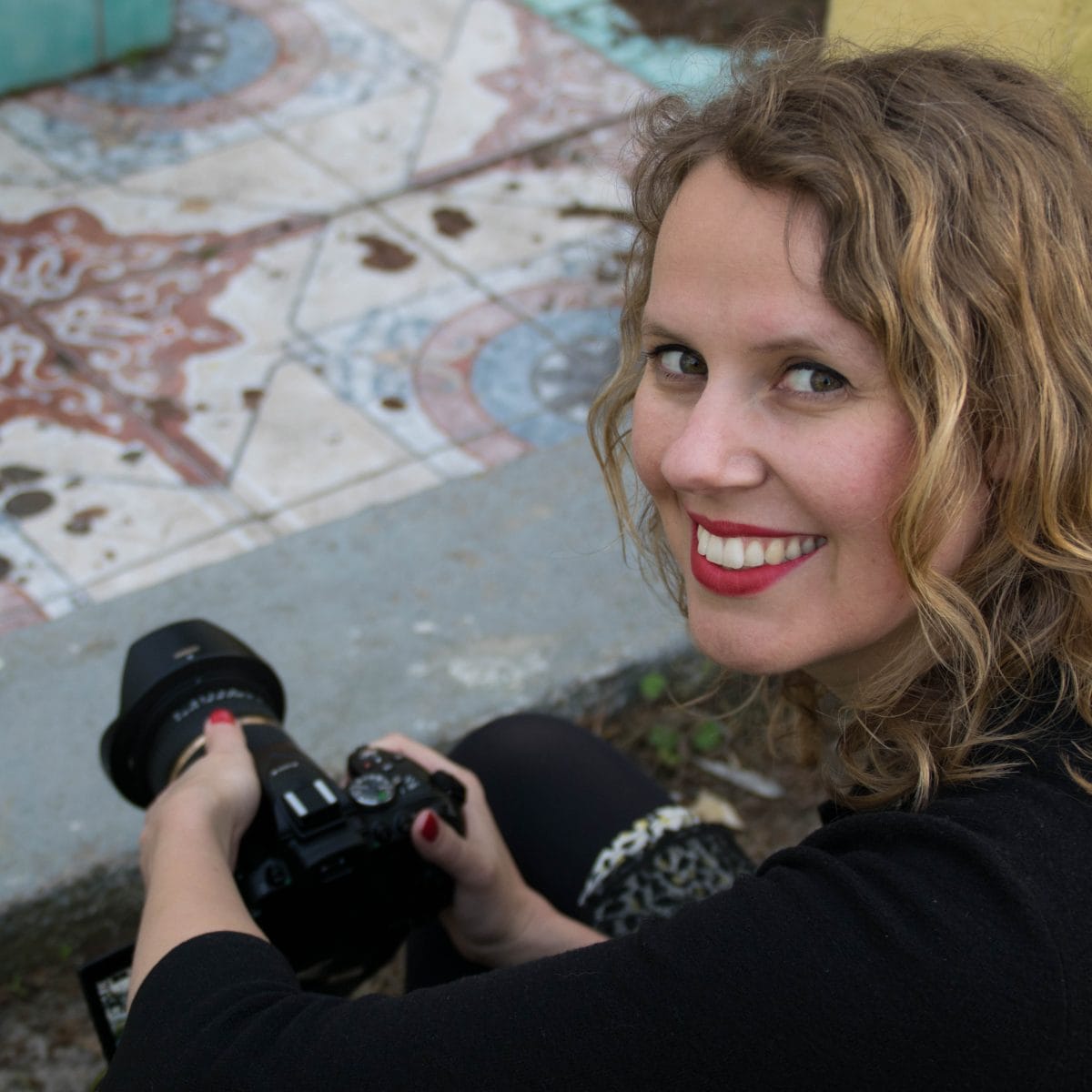 I'm Karine, a French girl living in the South of France and I'm the girl behind Eat my Bones. During my free time I enjoy taking pictures of my small skeletons friends : Edgar, Rebecca and Peter. You can follow my adventures on eatmybones.com