Before leaving the last station, I wanted to share with you one last thought on the subject. One last reflection about "Reflections": my thought process when it comes to photographing toys.
To be perfectly honest, most of my pictures are made on the fly. Spur of the moment. When I am somewhere, I have some many minifigures with me and I come up with an idea, inspired by the location. Some ideas are good and some not so much.
But from time to time, an image or a concept pops into my mind. So I write it down. I am using for that some virtual sticky notes with Google keep (a free app on my phone), to trace my ideas. It all starts with a couple of words.
"A stormtrooper looking overboard a boat and seeing my sigfig for reflection"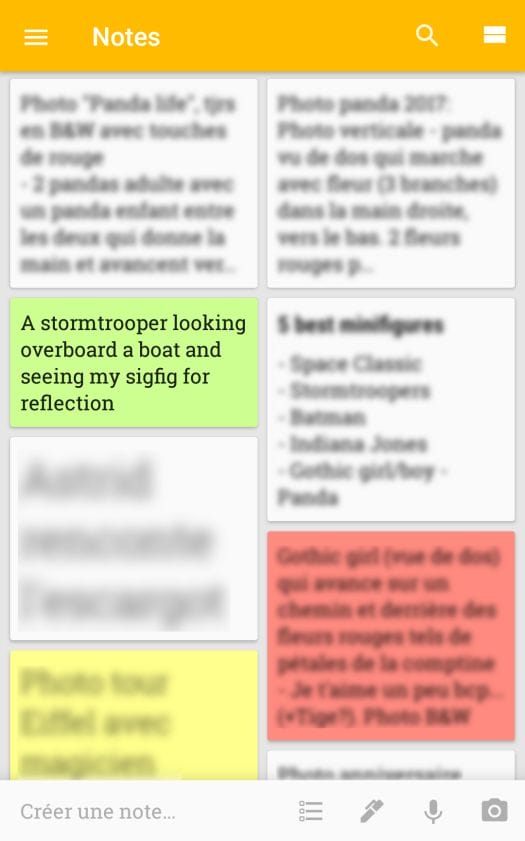 Having the "sticky note" on my phone allows me, from time to time, to come back to that idea. And sometimes, I write more details about it.
"Black background. Reflective surface (plexiglas). Directional light from the right."
And from time to time, I draw a sketch.
I know that I am not a good drawer. My drawings are terrible but they help me get a better idea of what I have in mind because if I am coming back to the sticky notes too long after I wrote them, I sometimes have difficulties understanding my own ideas…
So, on the sketch, I can either draw my vision of the final picture or the setup I would need. I also write a couple of notes and that's it. I always take a picture of that sketch and I keep it on my phone. That way I can easily come back to the concept and think more about it. I also doodle other stuff that comes to mind and write words to help me focus and force myself to think more on the subject.
After that, it's time to get my gear ready. And take the picture.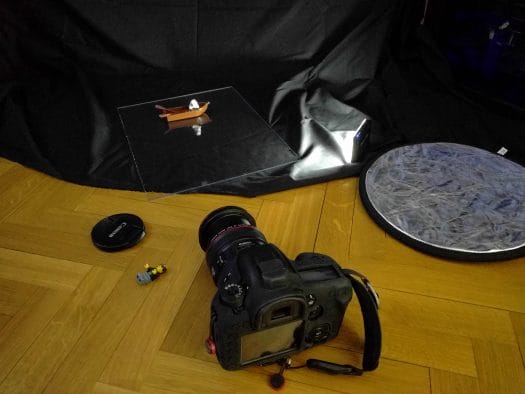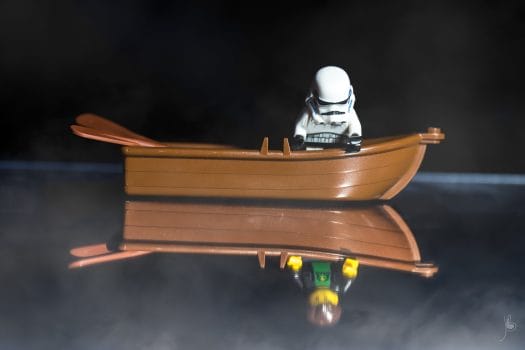 What about you?
What is your thought process?
Do you sketch your pictures beforehand?
Do you write down stories or situations to help you with your picture ideas?
Aeronautics engineer by day, toy photographer by night.
Exploring the world with his plastic figures.