Superheroes are pretty busy people. They're generally responsible for fighting evil, saving planets, and keeping the peace. When they're not defending the universe they're probably doing physical training, learning how to use the latest tech, or off on a team-building 'Away Day'. But what if they didn't have any bad guys to beat up? There were no androids, aliens, or wizards to defeat?
What if they could just get on with the things that they want to do?
Captain Peggy Carter
Captain "Peggy" Carter was a keen baker and being a typical Brit, she loved having a brew. The thing she dreamt of most when she was off fighting HYDRA? Sitting down in a fancy hotel and having a traditional 'English Afternoon Tea'.
A pot of the finest Earl Grey tea.
Little cucumber and smoked salmon finger sandwiches.
As many cakes and pastries as she could eat.
Sam "Falcon" Wilson
Sam "Falcon" Wilson had always loved birds of prey. Whenever he had the chance he would go down to the local owl sanctuary and look at the birds. And when he finally had the chance he decided to take up falconry, learning how to train these magnificent creatures to fly and hunt at his command. As is usual he started with smaller owls and hawks, before moving onto some rather more exotic birds. But quickly enough he became good enough to be able to fly eagles, which really turned him into a true All-American Hero!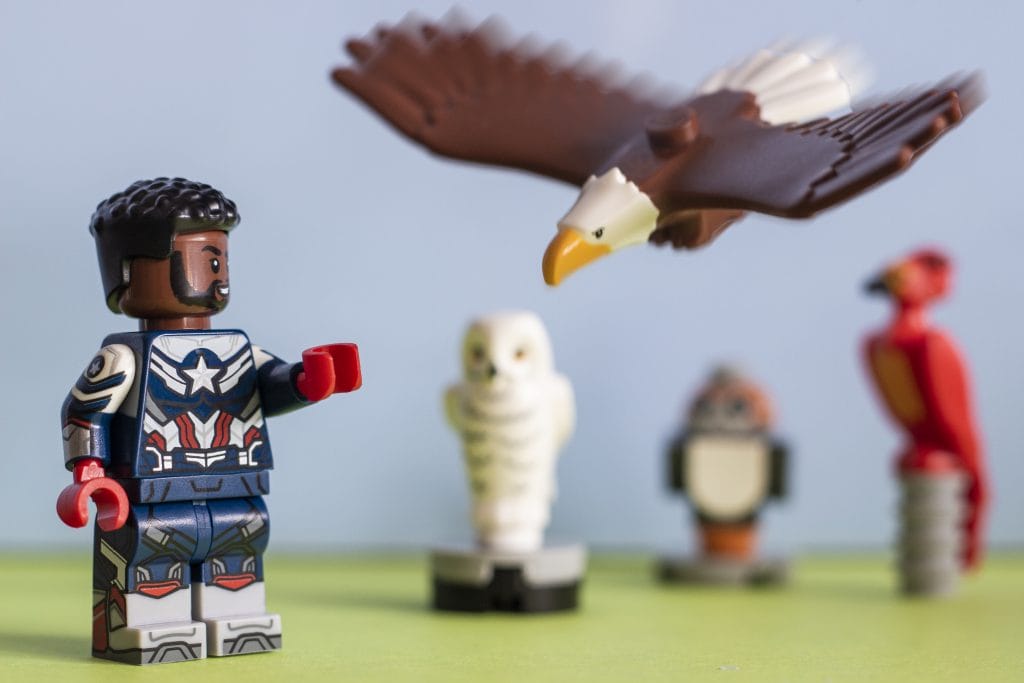 James "Bucky" Barnes
Despite James "Bucky" Barnes' often steely-faced persona, he actually had a surprising flair…for fashion. In particular, he loved his knitwear; he was the Winter Soldier after all, and that metal arm of his could get really cold if he didn't wrap up warm! Taking inspiration from recent makeover TV shows he loved trying on different looks and getting his hair done.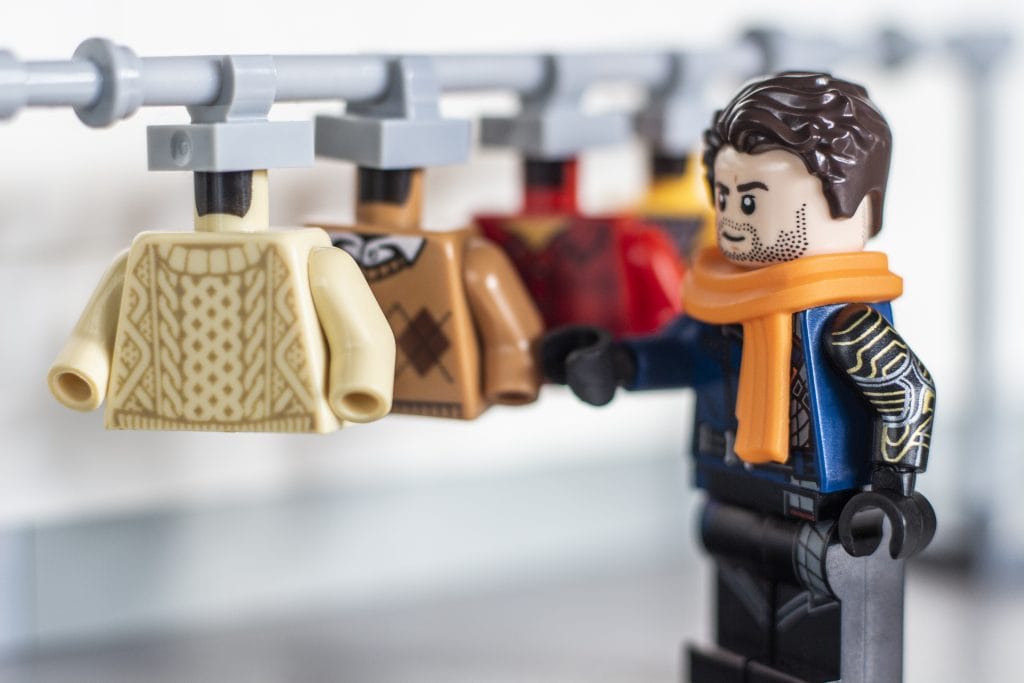 When Duty Calls
But when they were called upon, Captain Carter, Falcon, and Bucky were always there to help. Together they felt duty-bound to care for the people of their own Earth, and any other planet should they be needed. And with their shields at their sides, they were carrying on Steve Rogers' legacy, protecting life, liberty, and the pursuit of happiness.
Editors Note
We continue our creative reviews of the blue carpet series, and this time it was Stacy who took us back into lazy Saturdays. Thanks for sharing with us what superheroes do on their day off.