Traditions are made by taking one step at a time. And after a while, a pathway starts to form. And people get used to it. Then it becomes something of an expectation. Something to look for. Like fish of Fridays (when I was a kid). Or Tortillas. Or Feature Friday's.
The week is coming to an end.
A lot of us get all giddy and ready for a weekend with family, friends, choirs, and hopefully some creativity. And we like to inspire you with this creativity. We have the TGIF weekly challenge (this week we explore complementary colors and feature Joschka with his amazing image called Divided). We have the Hermitage exhibition in Amsterdam that we featured this week on IG, and can warmly recommend to visit this weekend. And we have our own Bev who just graduated with her Masters in Photography and was featured in the Welsh newspaper only last week (don't worry, it is in English, so we can all understand it).
How cool is that to start the weekend.
Meet Bev aka Bevvypix
For those who may not already know Bev aka @bevvypix. She became a member of the team when we asked her to join the Stuck in Plastic crew back at the beginning of 2020. For those of you who have been following for some time, you will already have seen Bev's work. And you may have noticed that she continues to contribute to our regular SiP blog posts. And she has also featured on our dear friends over at The Lego Group's social media platforms. (Pretty awesome right!)
If you haven't already, go read some of Bev's posts featuring Bevvypix and check out her amazing photography. Or flashback in time to when we first asked her to be our Feature Friday. However, a few thing have changed since she wrote that article.
Roll up, read all about it
Last Friday, we were delighted to hear that Bev featured in her local newspaper as she turned her skills into a fascinating story. Read more here.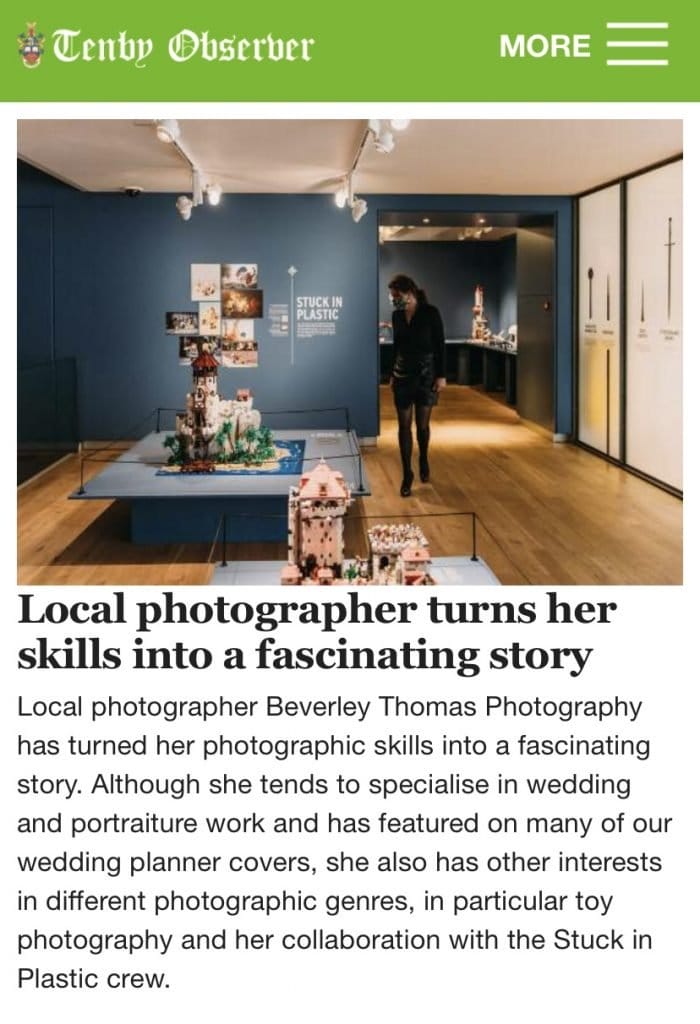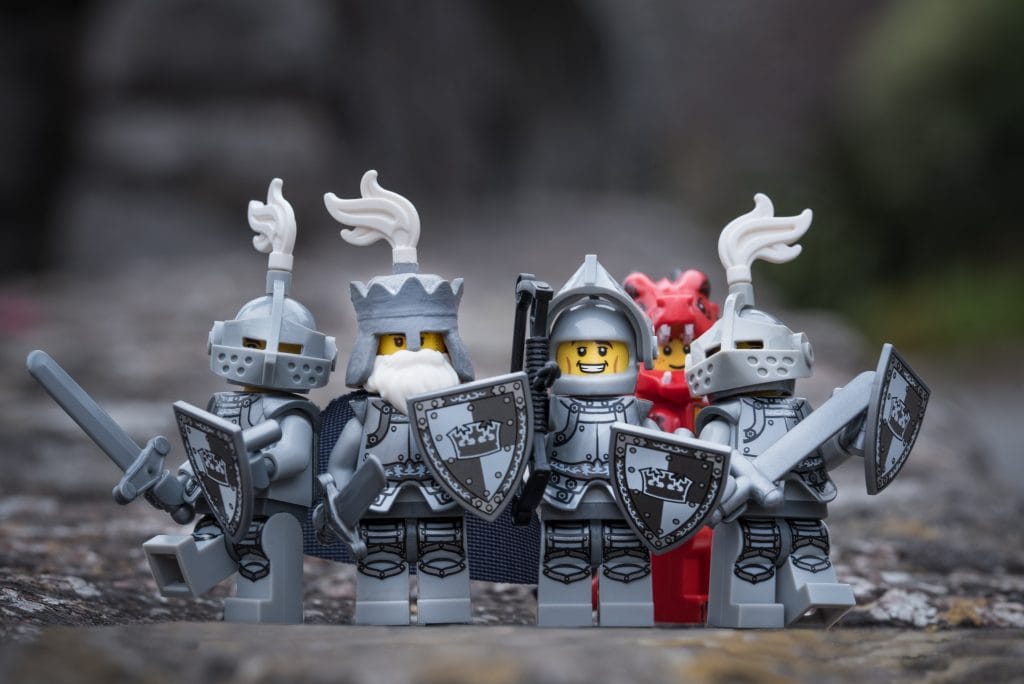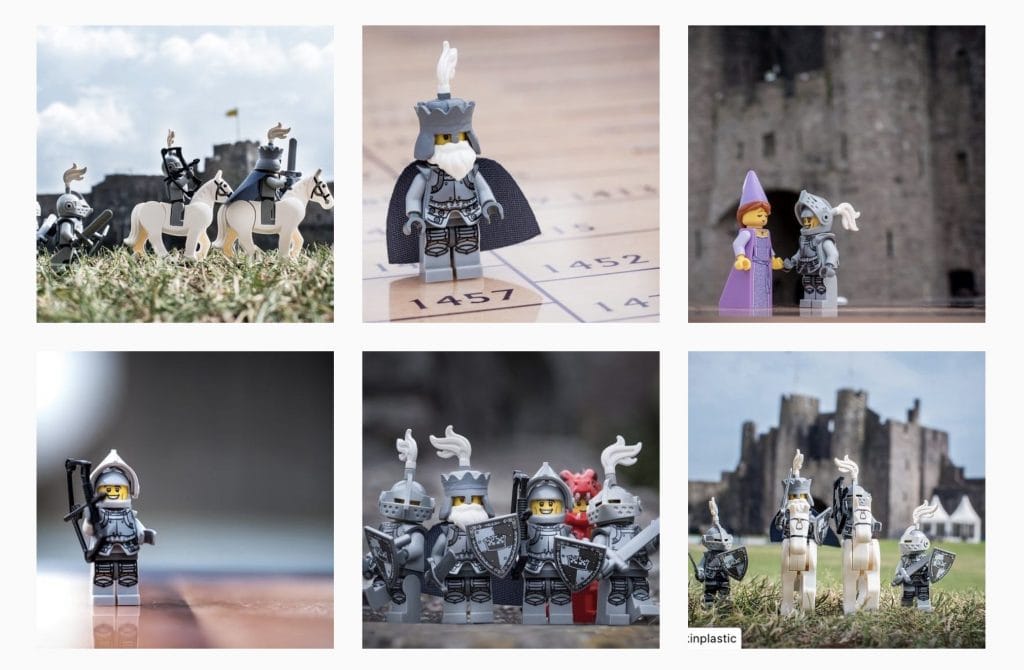 She told us "After taking part in the Hermitage Exhibition in Amsterdam, I embraced the the story about the tsars and knights. And it seemed fitting to continue this theme because I live near a historic castle that once was connected to A Knights Tale . So, I decided to recreate history using toy photography." Please if you haven't already, go check out Bev's wonderful story.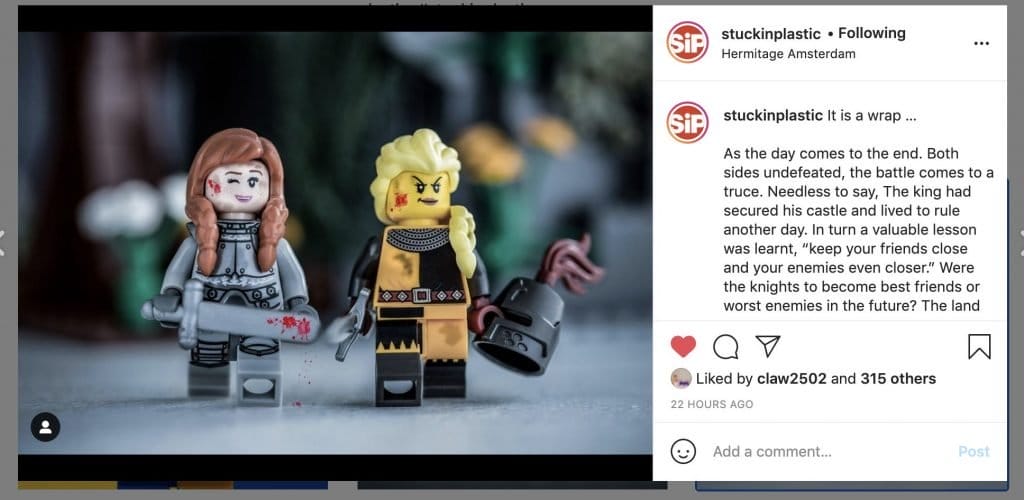 Stuck in Plastic are delighted to have been able to share our photographic images on display at The Hermitage Exhibition. Now SiP are planning more work to be exhibited in the future. And who knows we maybe coming to a castle or a venue near you.
Thank you Bev for being our Feature Friday artist this week. And who knows, perhaps your own work may become our feature next Friday. Yep YOU! we are always on the look out to feature creative artist from very diverse backgrounds. And if you haven't already please join our weekly challenge.
Join In
As Stuck in Plastic prepare for another #SiPgoestgif, we invite you to join in. You also have the opportunity to join our Discord chat room where you can introduce yourself and say Hi . Over the last three weeks we have concentrated on colour. Saying this, Bev is no stranger to joining in the weekly challenges. She has shared some of her photographs to round up her Friday Feature.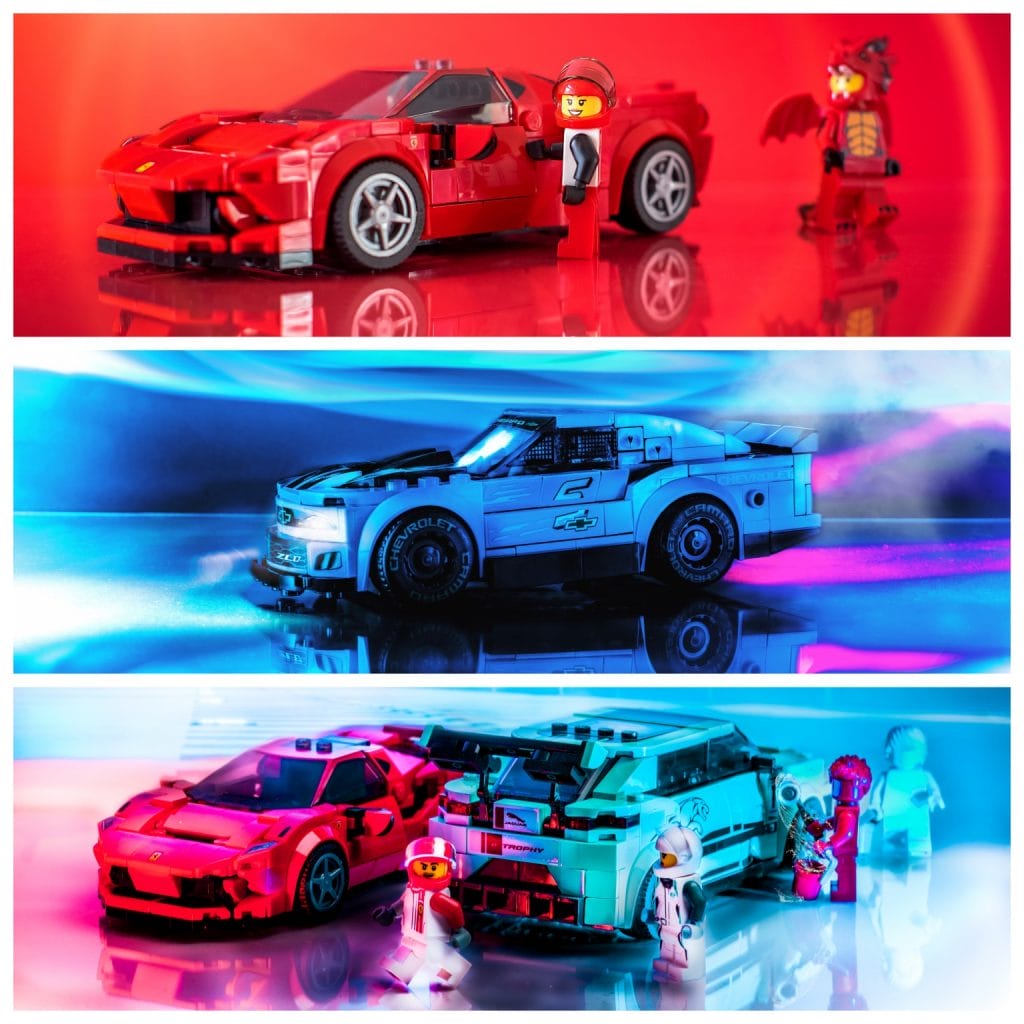 On that note, choose your complimentary colours and get creative this weekend. Then upload your pix to our hashtag #sipgoesTGIF_complimentary
Happy Friday Everyone and have an awesome weekend.
On behalf of the SiP Crew
Stuck In Plastic.
The creative collective of toy photographers.