Feature Friday
Today is Friday and we want to feature another creative who takes part in #SiPgoes52. This time, we interviewed Beverly aka @bevvypix from the UK.
Bev's photography beginnings
My name is Beverley but most people call me Bev. I live and work as a pro photog with a history going back over 25+ years. Growing up in the 70s, my first camera was a 126 film camera. I loved the fact that I could record a moment in time and eventually look back on it. In the 80s I later progressed to a 110 format camera and then owned my very first film SLR. This interest in photos then enabled me to then work in a photographic lab where I learned how to process films and use chemicals in order to make an image.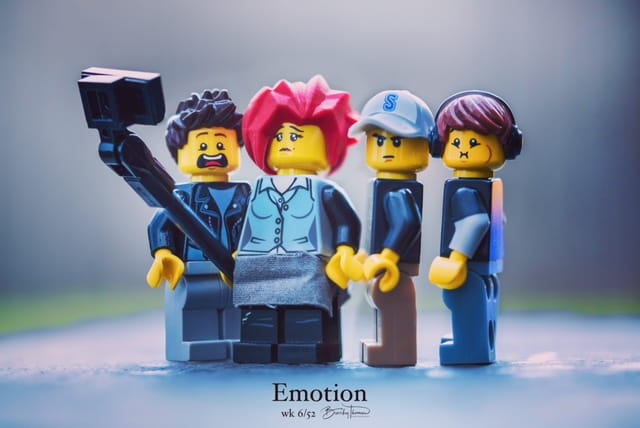 My passion was growing every day in the photographic industry. I became more and more captivated, and as the saying goes "I didn't choose photography, photography chose me". In the mid-90s, I was fortunate to use what I learned so far and travel onboard luxury cruise liners doing what I loved: photography. After two contracts I returned home and met my soulmate. This made me want to stay home here in the UK, so I decided to attend art college using photography as my direction.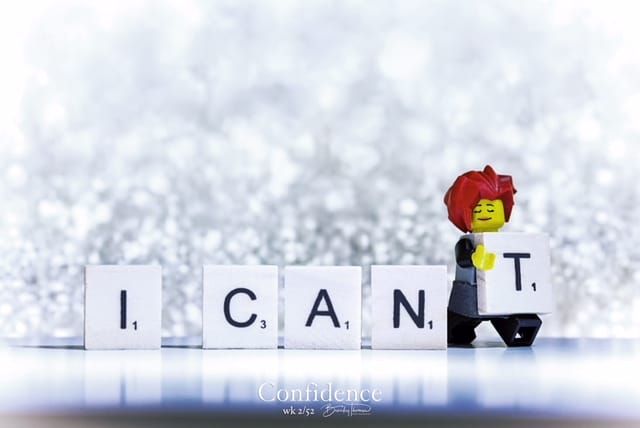 After art school, I qualified with an HND in Design Photography. College wasn't cheap and I had to put myself through, so after 2 years studying I decided to get a part-time job and pursue my photography heading into the wedding and portrait industry. I later started my own business and was eventually to work full time as a photographer. Years passed by. I was busy and I became a tutor for my local council teaching primary children photography, but I had a calling to return to University in order for me to complete what I started: I wanted to complete a BA in photography. 2016 I achieved a Bachelor of Art with first class honours.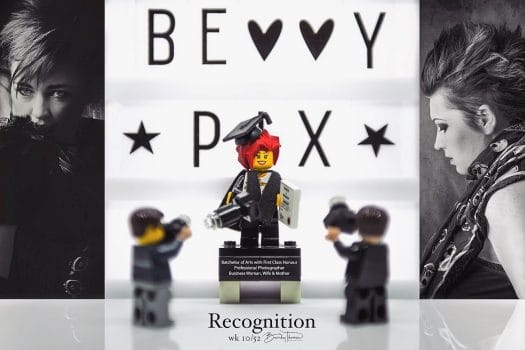 How Bev came to Toy Photography
I started Toy Photography posting my very first Instagram pic on March 3rd 2016, whilst at University. My peers encouraged me to use Instagram. I didn't have an account prior to this time. How could I possibly fit Instagram in with studies, a busy work schedule and tutoring? And just what would I post?
Going back to teaching young children, which was always a task, I needed to make them engaged with their subject. A landscape just wasn't going to get their attention the same way as –BINGO!- toys and not just any toys: It had to be LEGO. I routed through my boys´ LEGO boxes and pulled body parts off, added different parts, faces, clothing… and Bevvypix was created and given an identity. It was simple when I look back as I used to play with LEGO as a kid. Then as an adult with my own boys, the subject matter was already there for me.
Bev and Bevvypix
Using this little plastic character, just what was I going to do with her? So whilst in Uni at the time I was studying self-portraiture and therefore, Bevvypix became an extension of myself.  I could be in the photograph as an object and still take it as a photographer. I started to document my days as you would in a diary and I have continued giving Bevvypix meaning and an existence.
She has become part of my everyday life.  Sometimes I think back to those days I first was in college and we had a project to do on an inanimate object. Knowing then what I know now, I would have used little plastic me in this exact same way.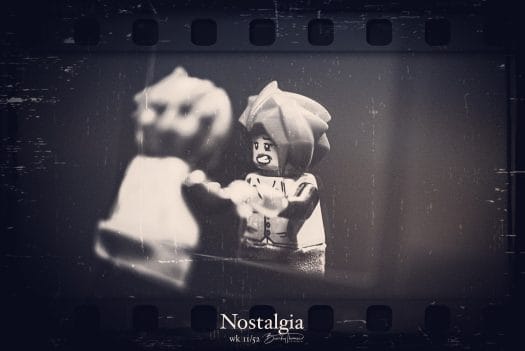 I continue to be fascinated with what I can achieve with something that is endearing and fun to capture. The fact that I can engage with children and adults on any level with a subliminal approach.  I love recording my moments and documenting my life using LEGO as a means to showcase what I can do.  In 2017 I completed a #365 project on Instagram called 'Life through a Lens'. There I posted something new every day about my experiences and also from the work that I was doing outside of the LEGO me projects.
Bev and #SiPgoes52
I was coming to the end of my 365 project and was thinking of perhaps doing a 52 weeks challenge instead because every month I was merging images together and creating collages calling them 52 weeks. One day I was scrolling through my newsfeed and another LEGO lover had posted an image: she tagged it @stuckinplastic. I was instantly drawn to find out more.
Why did I not see this when I was looking for inspiration last year?
Stuck in Plastic were starting a #SiPgoes52. That's 52 weeks of values.
It became clear.
The children I tutor all follow a value code in their primary schools so I just had to join in on the #SiPgoes52 challenge!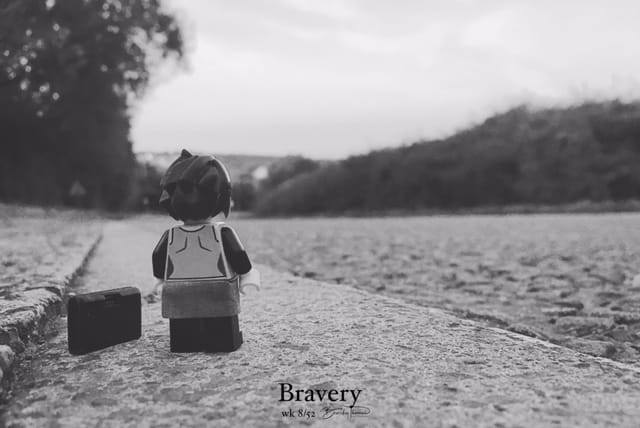 Yes, I sure do plan to complete the 52 words.
I haven't missed a week yet, even though some weeks are harder than others to capture. I have thought long and hard about what each word means so I would like to be able to showcase the images at some point.
What I have learned so far is that not each word is as easy to create. I wanted each of my images to portray the word in a visible form that means something to me in my daily life. Along the way, I have also learned that not everyone understands why I photograph a little LEGO character. I find myself explaining but I guess unless you enjoy photography and toys they will never understand.
Her best images/word so far
My best image so far that I feel has captured a particular word would have to be my very first image with #SiPgoes52: week 1 'Creativity'. It is what started my creative thinking. I had a bright idea or light bulb moment as some would say and I followed it.
The word she's looking forward to the most
The one word I am really looking forward to the most is the last one, Family. They are part of my inspiration. They might think I am crazy LEGO mum/wife at times but they support my artistic developments and when you have teenagers who say "No mum, don't photograph me today" or a husband that doesn't like his photo taken, then I still have them forever as LEGO characters; just the same way that The Gladiator held onto his family, (yep I do carry my Lego in my bag every day).
After all
I love seeing everyone's images pop up on my news feed. It's fun and creative.  I look back to what I have achieved at times using a little LEGO Minifigure and the way I can include it in my actual professional photographer lifestyle to help engage and visually showcase my other work.  After all who doesn't love and remember LEGO growing up?!?
I would recommend joining in a challenge like #SiPgoes52. There are some amazing images on Instagram at the moment using toy photography as their focus and being part of a group helps others to interact and see your work and become inspired. I also feel that it is a great introduction to photography for children who like snapping the odd picture or two.
We from StuckInPlastic would like to thank you, Bev, for taking the time and sitting down with us for a virtual cup of coffee and answering our questions. We´re most excited about following your personal #SiPgoes52 and seeing more of your beautiful works in our news feeds.
If you are interested in some of the less plastic work of Bev, have a look at her portfolio here: beverleythomasphotography.uk 
And if you are not yet following Bevvypix on Instagram, we can warmly recommend it.
Stuck In Plastic.
The creative collective of toy photographers.