It is the 5th.
The 5th of July.
I hope you all enjoyed the 4th.
And stayed safe and sound with all the madness around us that happened in the first part of twenty twenty. The second half is now good and well underway (it is raining here in Sweden), and I could not wonder to ask myself that simple question of what happened to June. If you scroll just a little bit down, you will see that the latest (and greatest) post was also by yours truly and is almost a month old. So what happened to June ?
Well, a long and short story at the same time.
Stefan and I went to the "virtual" RLFM days and we knew that June was going to be a busy month by TLG with all kind of announcements just before the summer holidays. However, since the RLFM 2020 was virtual this year we did not have a lot of "own" behind the scene photographic material. So we kind of let most of it slip and will come back once we get our hands on the real deal.
Do expect a creative railroad review of the brand new 18+ Crocodile Locomotive (we got our hands on one and are putting the pieces together). Some burning rubber with Speed Champs in August (yep, our resident racer will take them for a spin) and some attempt at underwater fun with the new LEGO City National Geographics collaboration are amongst our creative personal summer projects.
And in August we will for sure take a very close look at the new 18+ LEGO Art Wellness series that stole our heart (and most probably our wallet for all the small pieces) and try to get our own artwork next to The Beatles, Marilyn, and Darth Vader.
So, what else ?
Personally, June was a busy month for most of us here at SiP. Some of us are preparing to move. Others have been traveling in distant landscapes and abandoned roads without LEGO. And some of the crew continued to adapt and adopt local lockdowns.
We have been studying ancient and new languages alike.
Celebrating graduation and solstice parties in completely different ways.
And enjoyed (or endured) some of the hottest days in decades here in the North. And we continued some of our (not so) secret LEGO projects.
We shot the real LEGO Lamborghini Sián FKP 37 on location in Stockholm and Hamburg and will soon bring you an action-packed after review of the shoot.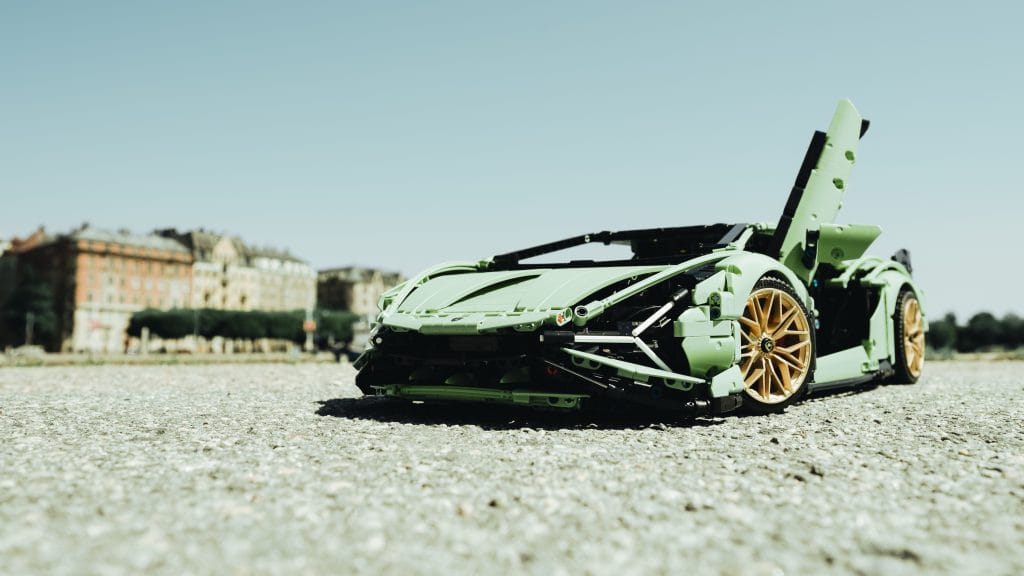 And we have a few more photog ops in the making which we will share with you when the time is right. Teasing, I know.
On to some more adventures…
The SiPgoesTT Adventure month of June has come to an end and we do have a winner (but more on that next week, teasing again). July is comic packed with Louis de Funès and Basil Fawlty amongst others. I am looking forward to seeing which movies our host of the month (read Stefan) will add to inspire you.
…and then there was Tallinn
At the end of twenty nineteen, our plans for this year were travel packed with an exhibition in South Africa in the spring, a toy photography safari in Tallinn at the end of the summer, and a SiP Pop Up exhibition in Skaerbaek shortly thereafter.
And then twenty twenty came along and altered the plans a little.
We have decided to turn our toy photography safari into an online toy photography expedition this year. So, keep/reserve the dates in your agenda (5th & 6th September), as we will be going digital and you can join in from the safety of your country for this 2-day packed photographic weekend adventure. Please note you (ideally) should be in a European time zone as there will be a lot of working together.
Seats are limited this year, and we will be getting more information to you in the FB working group and on the blog in the next few days but do reserve the first weekend of September for the very first online toy photography safari.
Summer, here we come.