Good-bye 20, Hello 21
While writing this we are in December of the year 2020. Many people can hardly wait for this year to end. That is for different reasons. Every human has in one way or another been affected by the pandemic. Wishes for this year to end are often strongly connected to hopes for a better 2021, with fewer restrictions in everyday life and at best no more curfews. Others may feel that they can't wait to find out what the next year brings along. As we're aiming to mainly focus on toy photography and LEGO here, let's take a closer look at one specific theme: Speed Champions.
A Look Back
In January 2019 some great new models of classic cars hit the shelves. I gladly remember falling in love with them instantly. And being completely honest, I can hardly tell which one of those was and still is dearest to me.
It probably is safe to say that one model stuck out. It was even famous among those who are not at all interested in Speed Champions.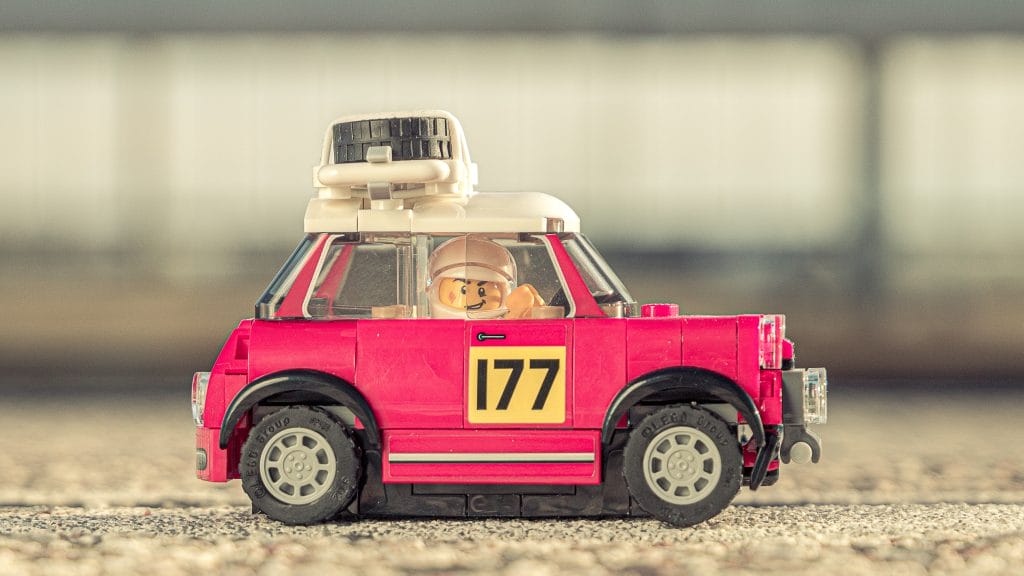 75895 1974 Porsche 911Turbo 3.0
Jumping on to August of 2019. Another Speed Champion was released. Or was it a re-issue? Either way, the 75888 Porsche 911 in green from 2018 had turned out to be massively famous. As Christopher Stamp told us during the RLFM Days in Billund, the design team wanted to make it possible to rebuild the 911 in whatever colour people wanted to. That is why they released a white version of it, but this time with transparent stickers. (Thank you for doing so!)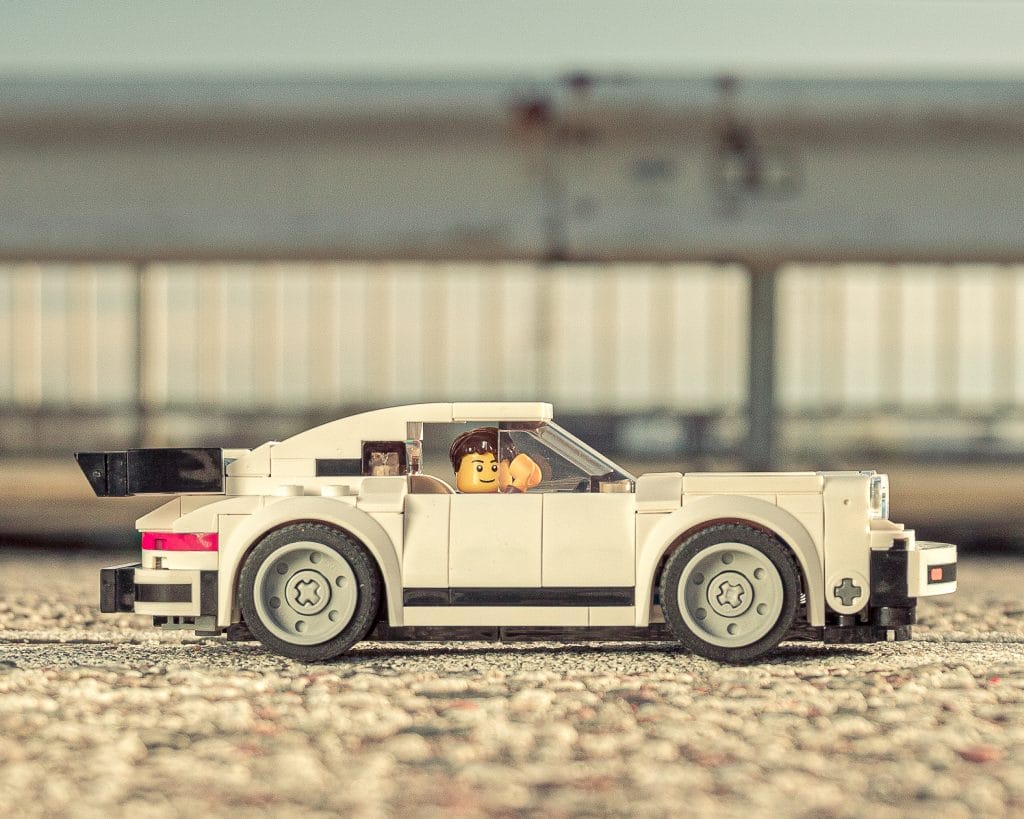 Status Quo
In January 2020 new models were added to the (still) current range of sports cars. But not only did the design team introduce different manufacturer brands, they also added two studs in width! This not only allowed for two minifigures to enjoy taking the cars for a spin, but it also opened up creative possibilities for more accurate shapes of the cars' bodies.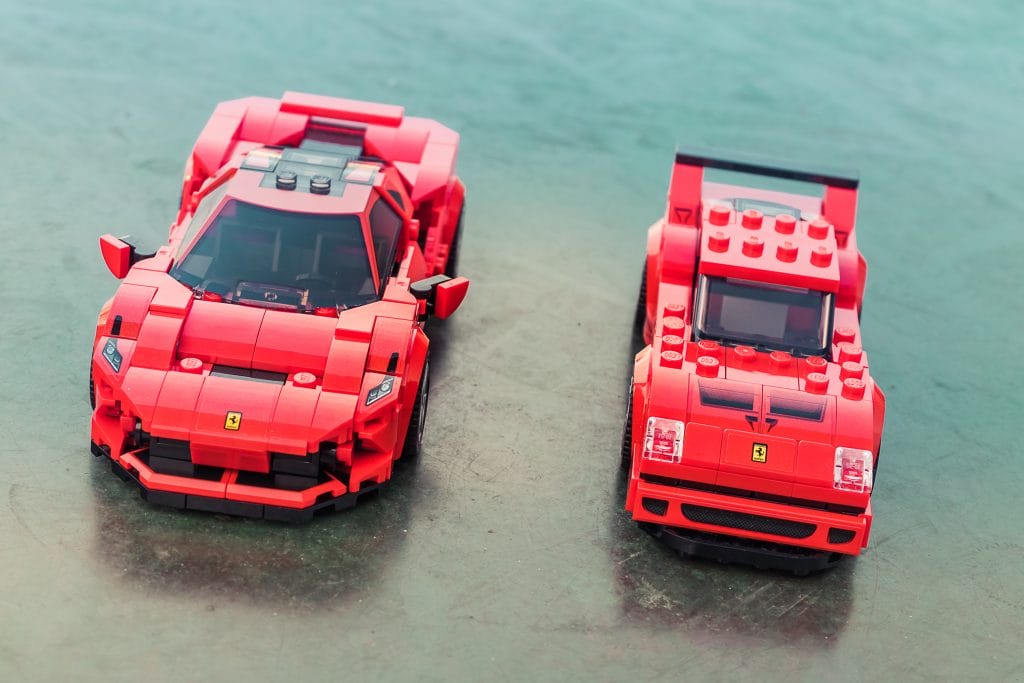 In my opinion, this transformation did not take away the beauty of earlier models, like the Dodge Charger or Challenger or that of the Chevy Camaro. And while deep in my heart I am (and probably will always be) a Porsche enthusiast, the Ferrari F8 Tributo has a wonderful design in LEGO size.
76895 Ferrari F8 Tributo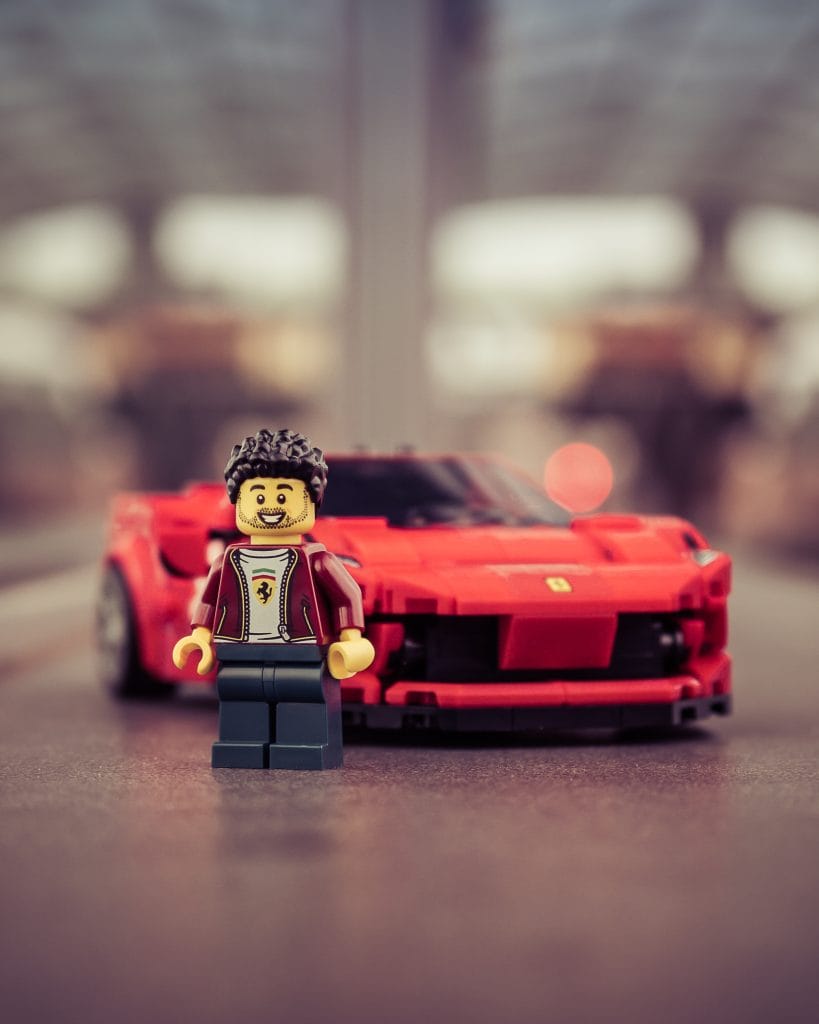 76897 1985 Audi Sport Quattro S1
For all those with a preference for old classics, the Audi Sport Quattro S1 from 1985 will be a highlight. Looking at it makes it easy to imagine Walter Röhrl racing through your home.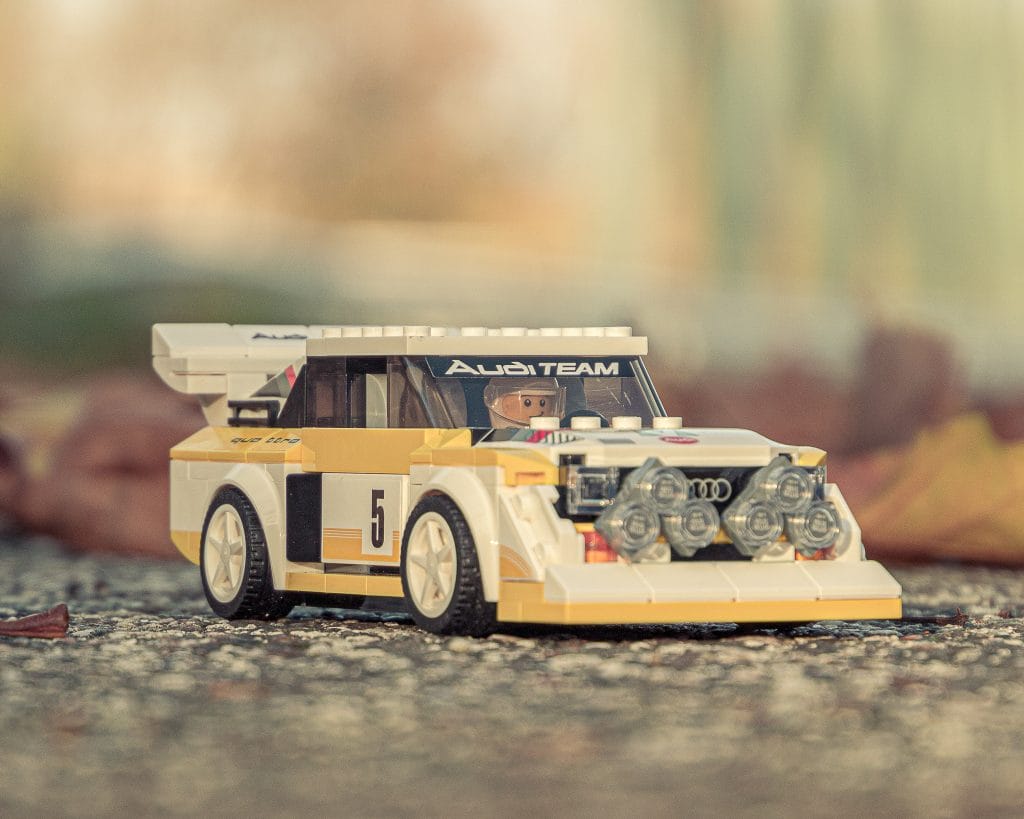 76898 Formula E Panasonis Jaguar Racing GEN2 Car & Jaguar I-PACE eTrophy
But the current range has more to offer. There are two (electric) Jaguars available. A nod to the racing history of the British manufacturer, dating back to 1948. While the Formula E Panasonic Jaguar Racing GEN2 car will only be seen on international racing circuits, a more comfortable version of the I-PACE eTrophy car can possibly be spotted on regular roads near you.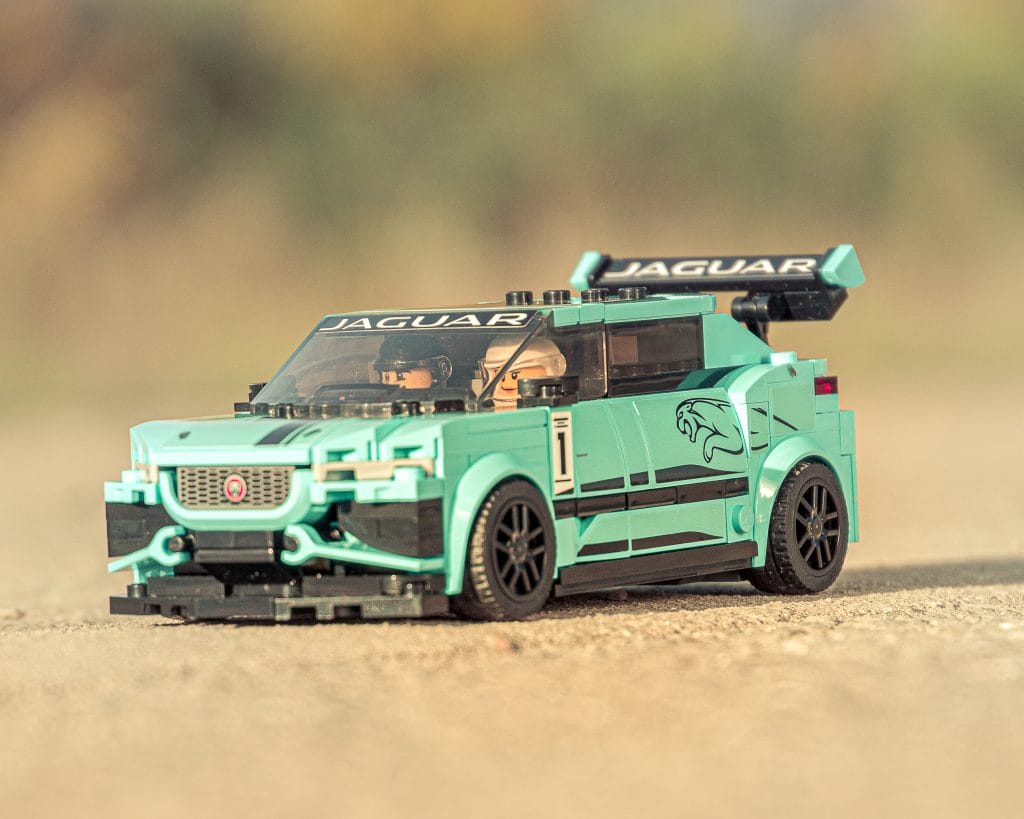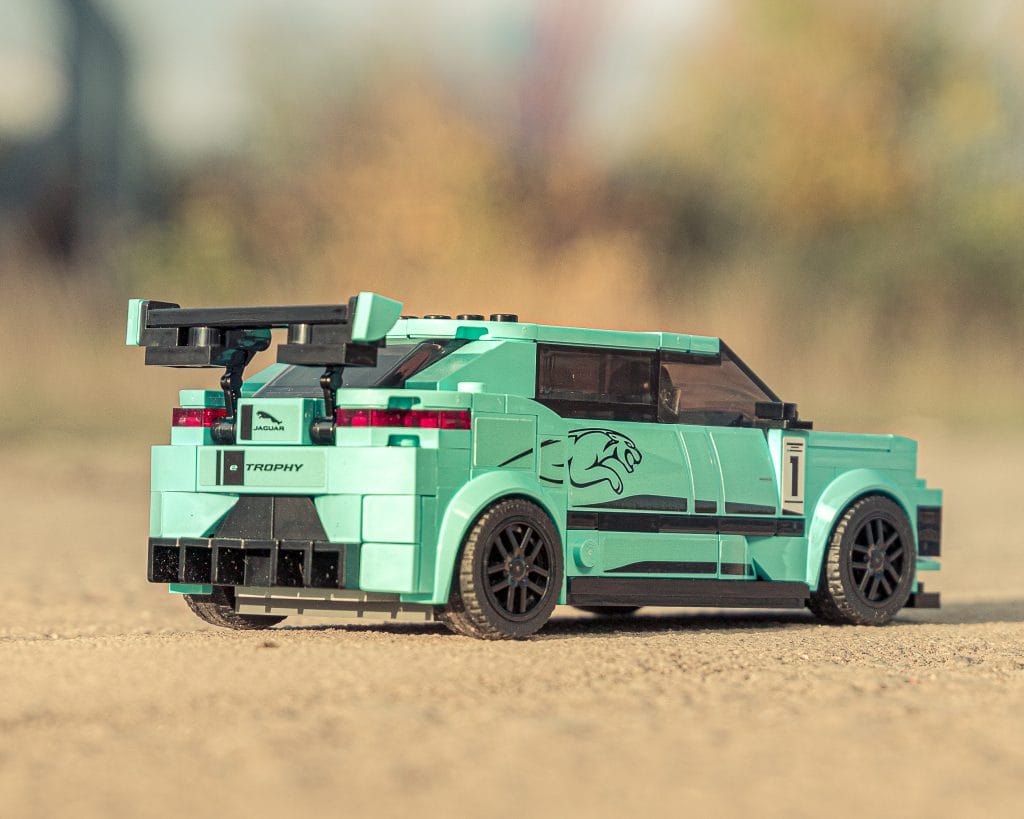 76896 Nissan GT-R nismo
Much to my happy surprise a beautiful Nissan GT-R Nismo also became a member of the Speed Champions family. (I was hoping for a Nissan Micra badly for personal reasons. Christopher may have mentioned that that would probably never happen, but you know what they say: Hope dies last.)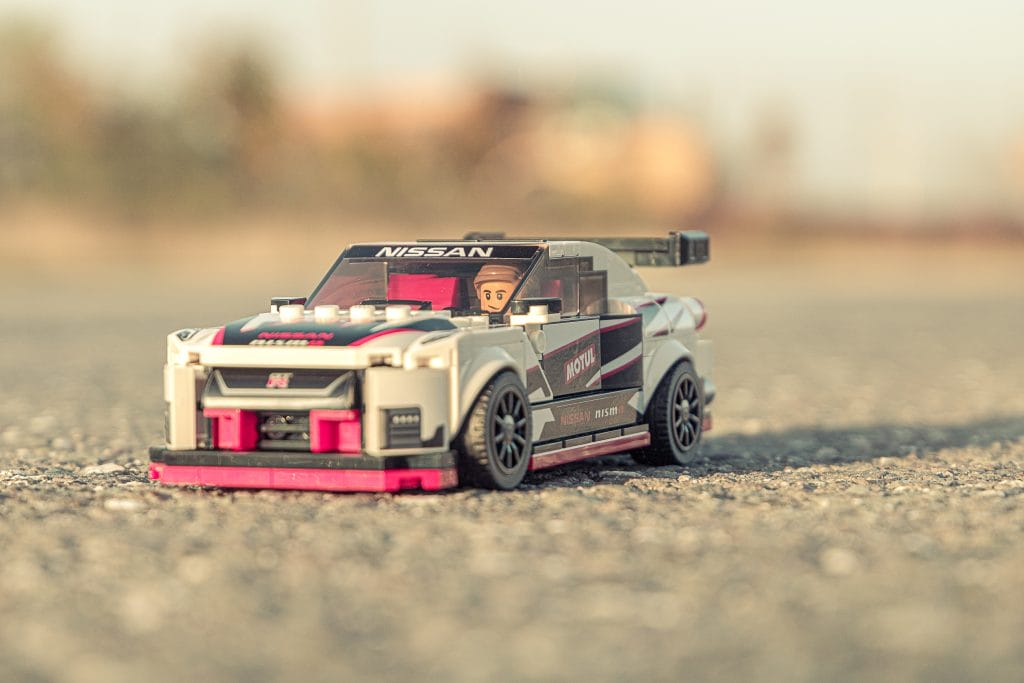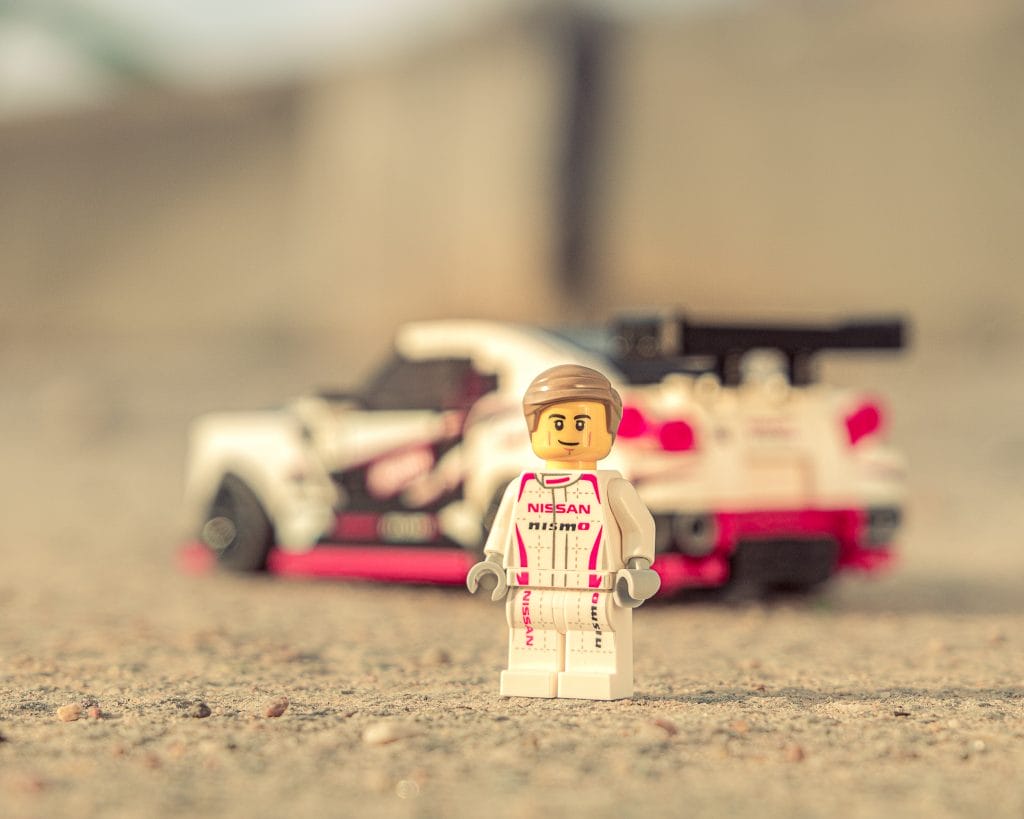 76899 Lamborghini Urus ST-X & Huracán Super Trofeo EVO
Last but not least let's look at an Italian duo (trio), that also debuted this year:
There is the Lamborghini Urus ST-X. It is a concept of a super SUV for racing sports. The original is equipped with a 650 hp V8-Biturbo engine. Contrary to that the LEGO version comes with a manual drive only. Your carpets and tabletops will silently thank you for that. The Urus comes in mantis-green. It is the same colour as the LEGO Technic 42115 Sián FKP 37. Fortunately, I could not spot any colour variations on the Urus ST-X.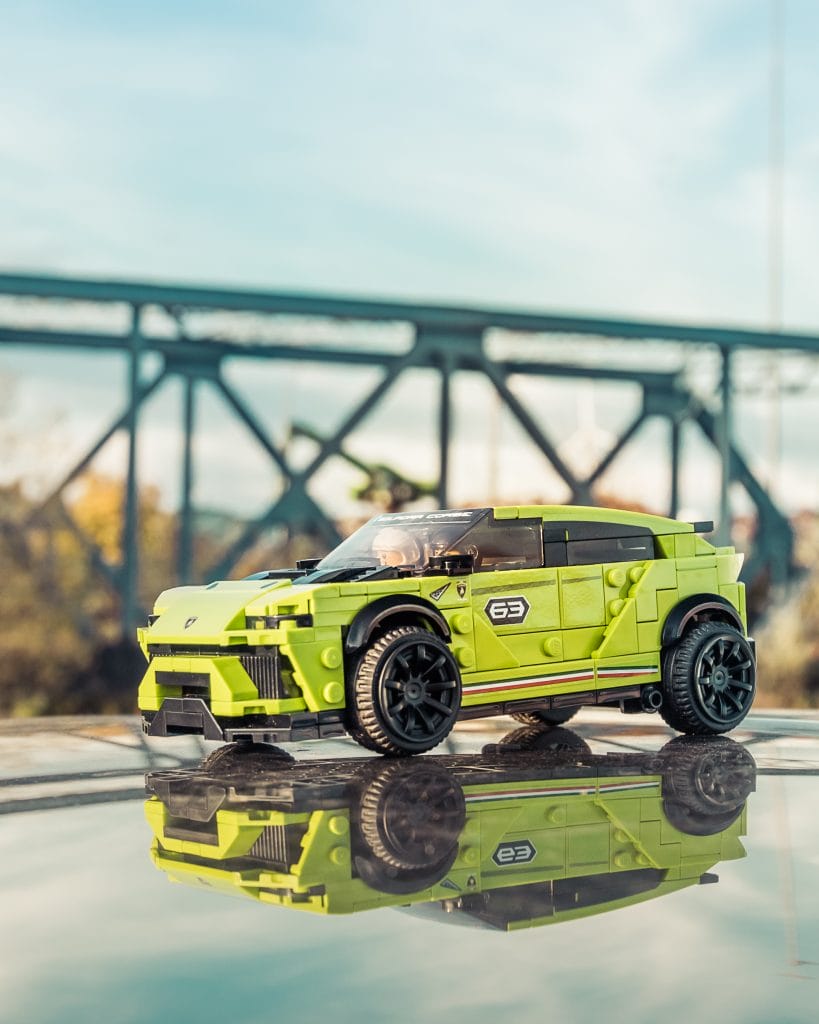 Along comes the massive Lamborghini Huracán Super Trofeo EVO. This one seems wider than eight studs as it's rather flat, just like the real racer. It is decorated with beautiful golden details, but… the fact that the car itself comes in black makes it rather special to take pics of. Putting that aside this racer is pure eye candy. Every time I see it I can almost hear the sound of its power plant.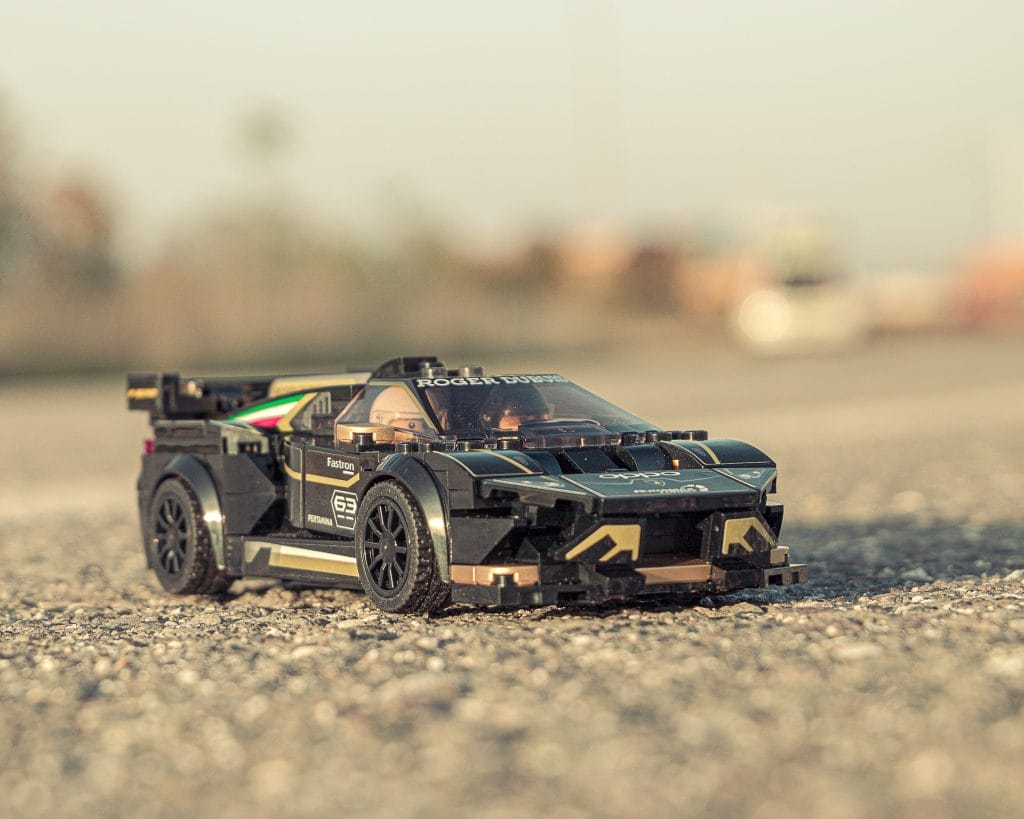 30342 Lamborghini Huracán Super Trofeo EVO
You may have noticed above that I turned this duo into a trio. That is because there is an official little Speed Champions brother of the Huracán. It's a cute addition to every collection and gives an idea of how this series would have turned out if all of the cars had only been four studs wide.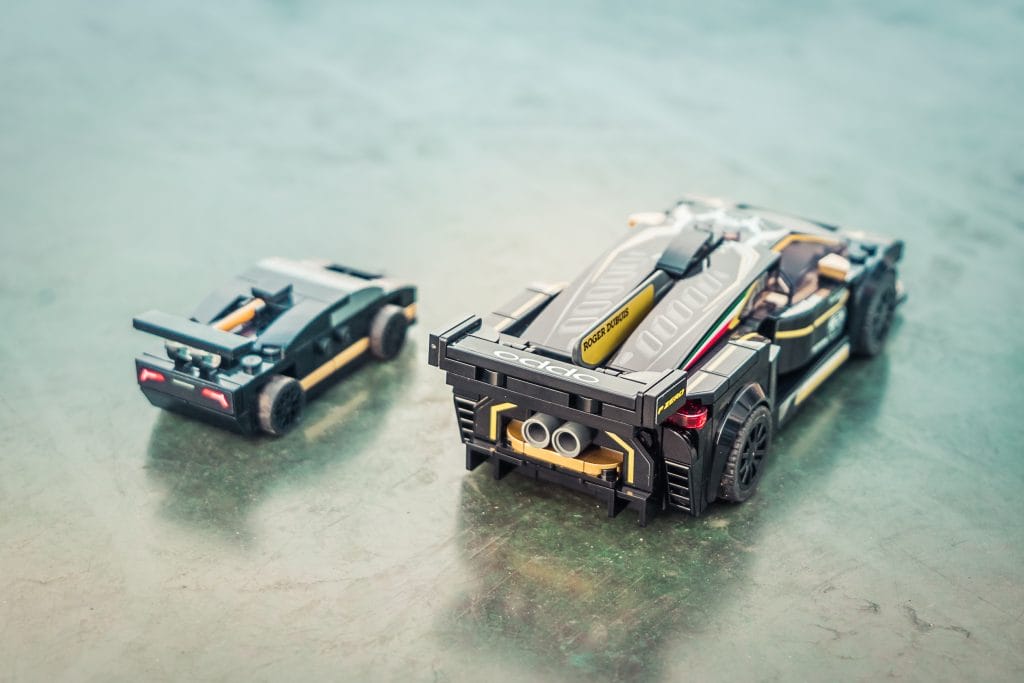 What's Next?
We may have an idea of which designs will see the official light of day in January of 2021. And if we did, we were definitely not allowed to give any hints or clues yet. What we can say is that we're definitely looking forward to welcoming them, all new (and maybe surprising) models as well as all (more or less unexpected) colours. And will there be another "little brother"? Well, I would call it a wasted chance if there wasn't. But that's just my opinion.
Now, Which Speed Champions Will Debut Under Your Christmas Tree?
All we can do is counting down the days and hoping for something fresh and new with the arrival of the new year. Until then keep on bricking and speeding safely (where it is allowed) and have a merry Christmas and a happy new year…
A Non-Belgian living in Hamburg, Germany. Curiosity-driven and mostly to be found on tiny adventures and great journeys.