It is still a few days before we can say officially goodbye to twenty-twenty and welcome twenty-one and the launch of the new CMF Twenty One series (coincidence or master planning by The LEGO Group, who knows).
The good folks at TLG (that is The LEGO Group) did ship us a new (small) box of the brand new Collectible Minifigures Series Twenty One or also commonly known as the 71029 ahead of the release for us to play with review.
Twelve collectible minifigures.
Three complete series in one new green box of thirty-six.
And a collection of close friends around the world ready to take them for a full creative review here on the blog in the coming days.
We couldnt wait, and took already a sneak preview inside the green box. And so let us give you our first impressions before we shipped them off for some awesome toy photography mischief and share you our friends most wanted score.
The dolphin
Most probably the best value for money when looking at the total LEGO set included in this box. A dolphin, a wakeboard, a paddle, a great cap, and a blue lifejacket. And still in our popularity contest, when we asked our friends which one they liked best, this one came in as number ten, way down the list (one being the most popular and twelve being, well, not so popular after all).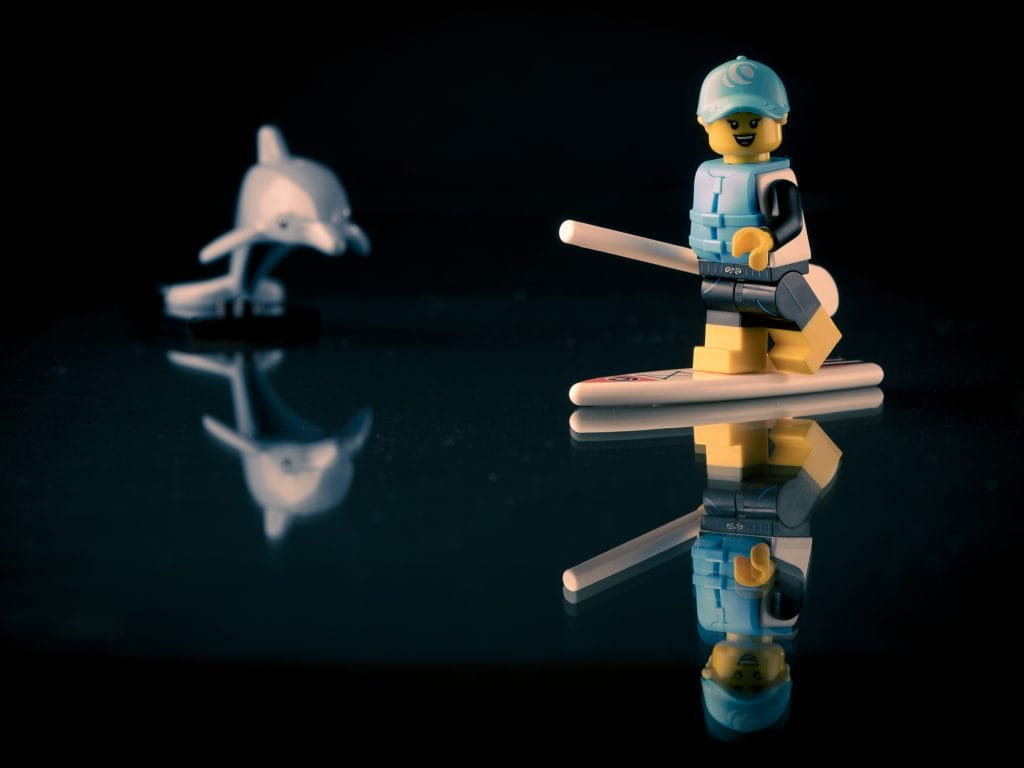 The Violin
Cute says it all. And for sure a wannabe collectors item for every stradivarius lover and toy photographer out there. The legs are the shorty type (not movable) but the violin makes this whole bag worthwhile and was one of my favorites. Our friends rated this one a strong seven and so they must have had a secret stash of these violins hidden somewhere.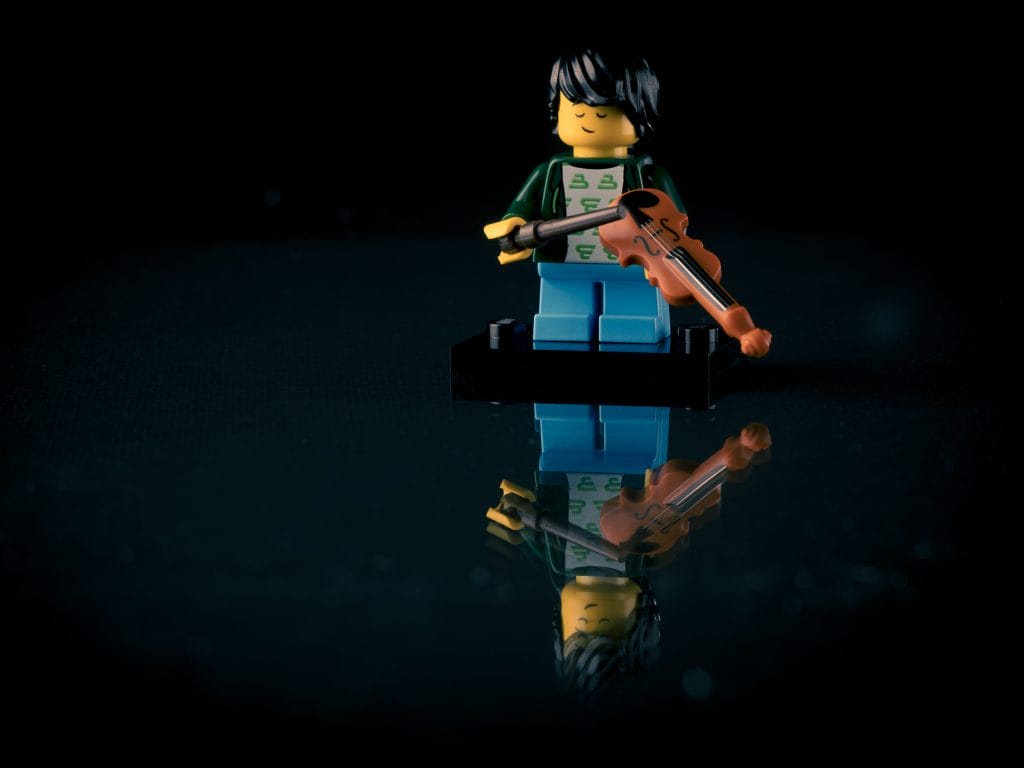 Number One
The most popular vote for sure went to the hermit crab and Robison Crusoe with his mystery message in the bottle. The opinions here in the studio were divided if this was young Robinson or actually Tom Hanks in the film Cast Away. But what was sure, is that this plastic chuck got the most popular vote. And we are curious what the crowd review will bring.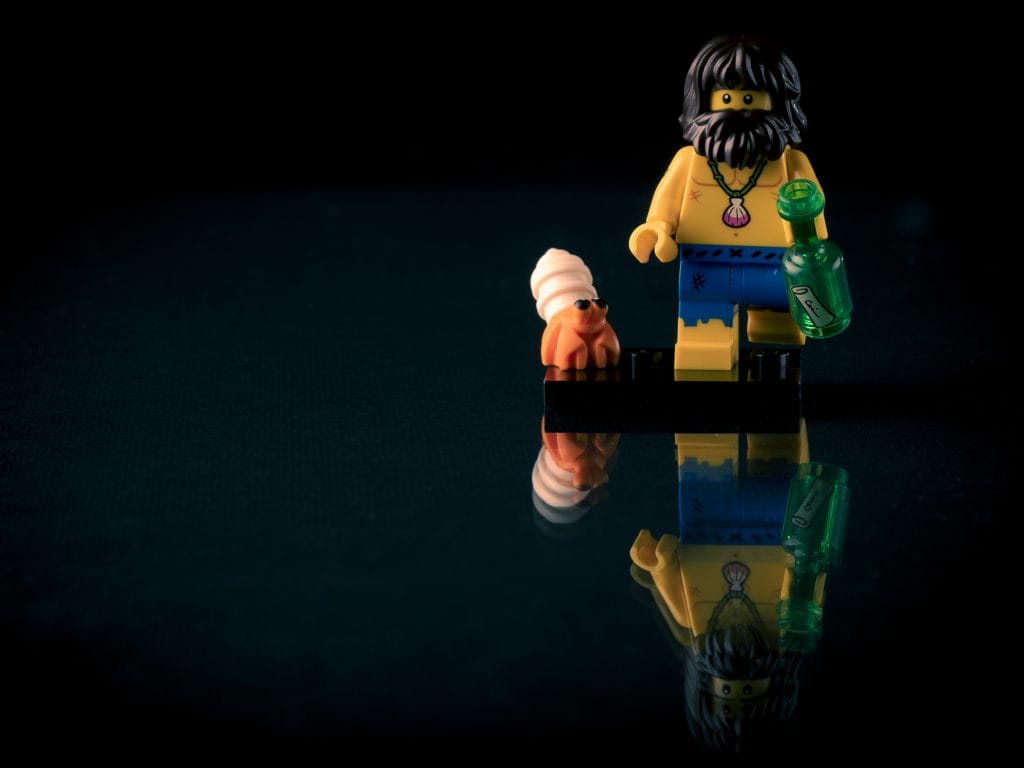 Bugs
This ladybird will find her way to developers around the world.
I want to play more with her cape, as this will be a promising piece for sure.
A shared position four in the popularity contest.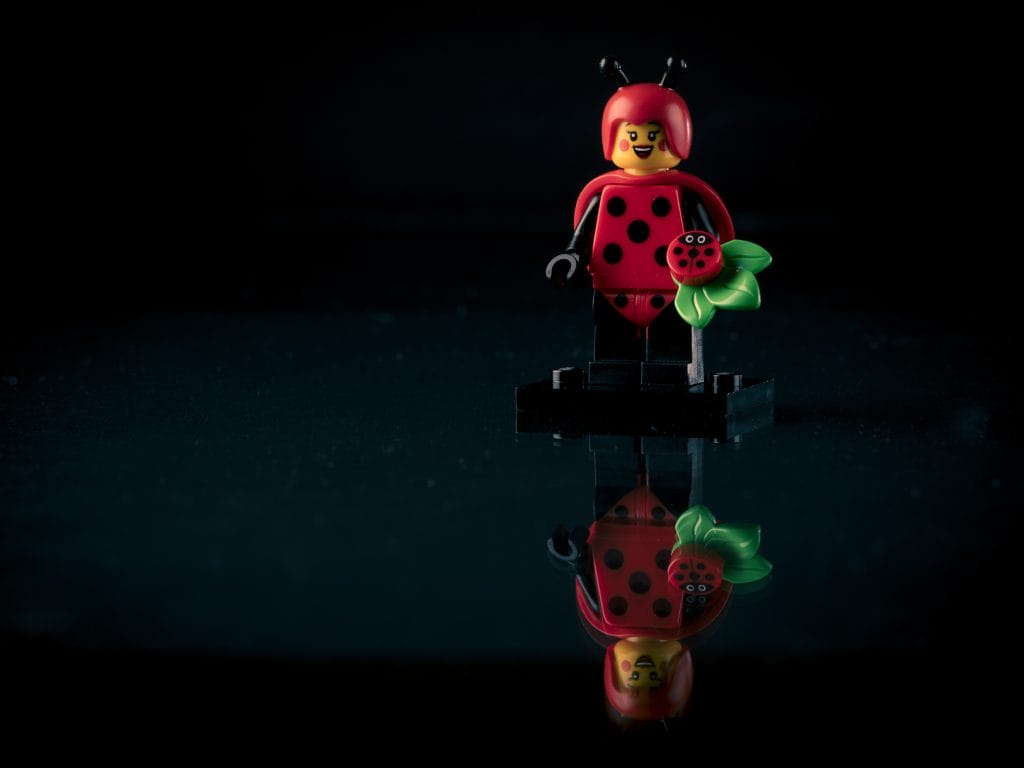 Dog Boy
For sure a popular breed this french bull with a third place. The brown legs are of the short movable type, but the printed pawns make them cute but not as reusable as one would hope. Woeff Woeff… (or like the English Bull would say Woof Woof)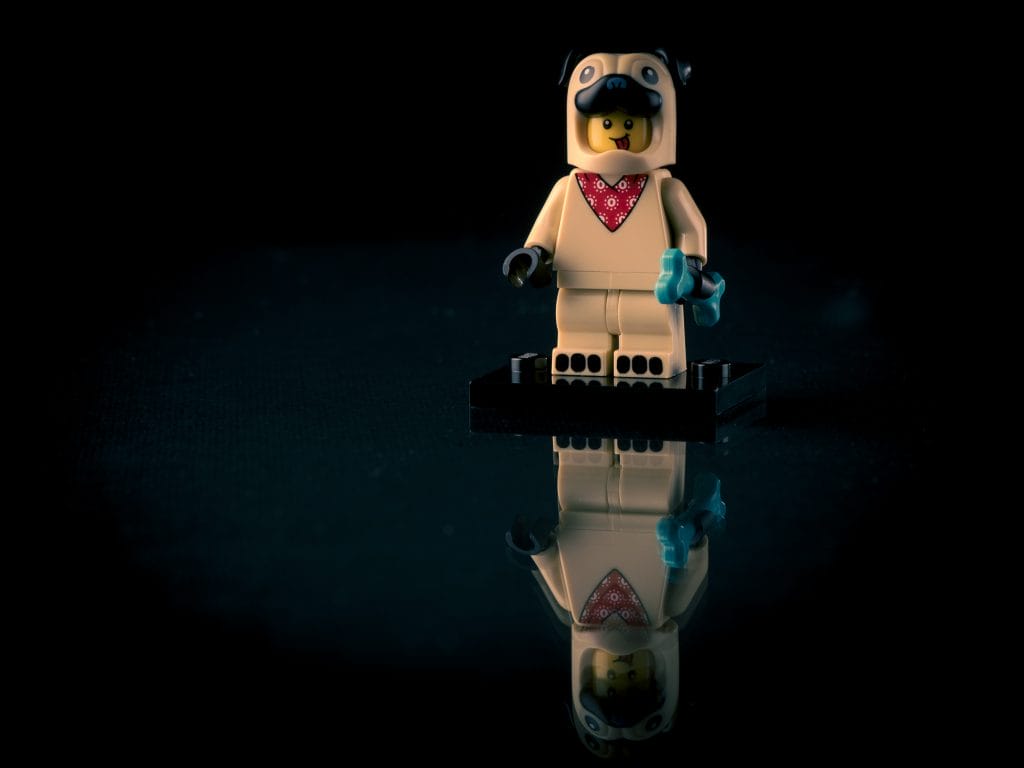 Centaur
A mythical creature.
Position two in the popularity contest, and strangely enough I was not that charmed by her. It was difficult to capture this young one on camera. The horse body screams for a horse head upcoming and there is great potential here. But not in my personal top two.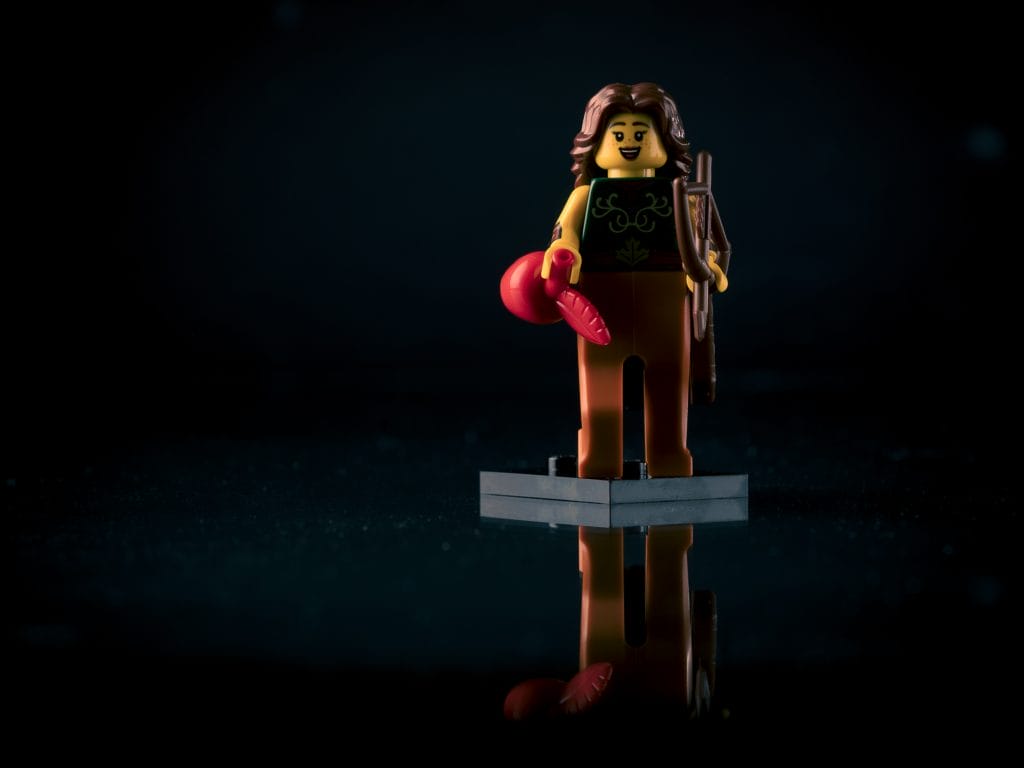 Bee Have
A most interesting figure. A hazmat suit or helmet for sure. The slightly smoked glass is intriguing. A steady six in our internal popularity score, but I see a lot of potential here.
Not the A team
The Aztec got the unpopular vote amongst the crew, and in our popularity rating he landed somewhere at the end with a nine on the scoreboard. And while he also did not land on my personal top five, I actually had a lot of fun with shooting this guy.
The shield is great fun, and I can see him as a kid favorite.
Or those amazing AFOLs building ancient cities in far away lands.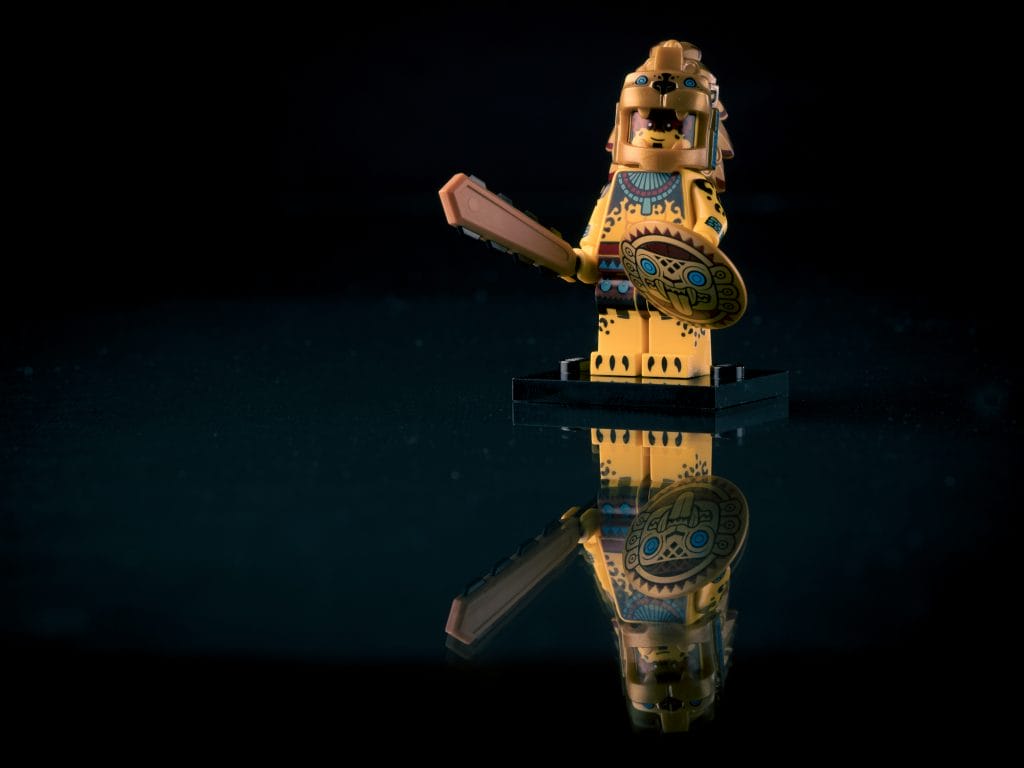 Miss Plane
On position four in the popularity vote we find Miss Plane. And I must say she is my personal favorite of the whole series. This little plane has great potential and will be a collector item for a lot of toy photographers. And I can't wait to see what our resident aeronaut is going to do with this little plane in his review.
And this bag contains both a helmet and a hair piece.
A complaint from previous reviews corrected.
At least in this bag.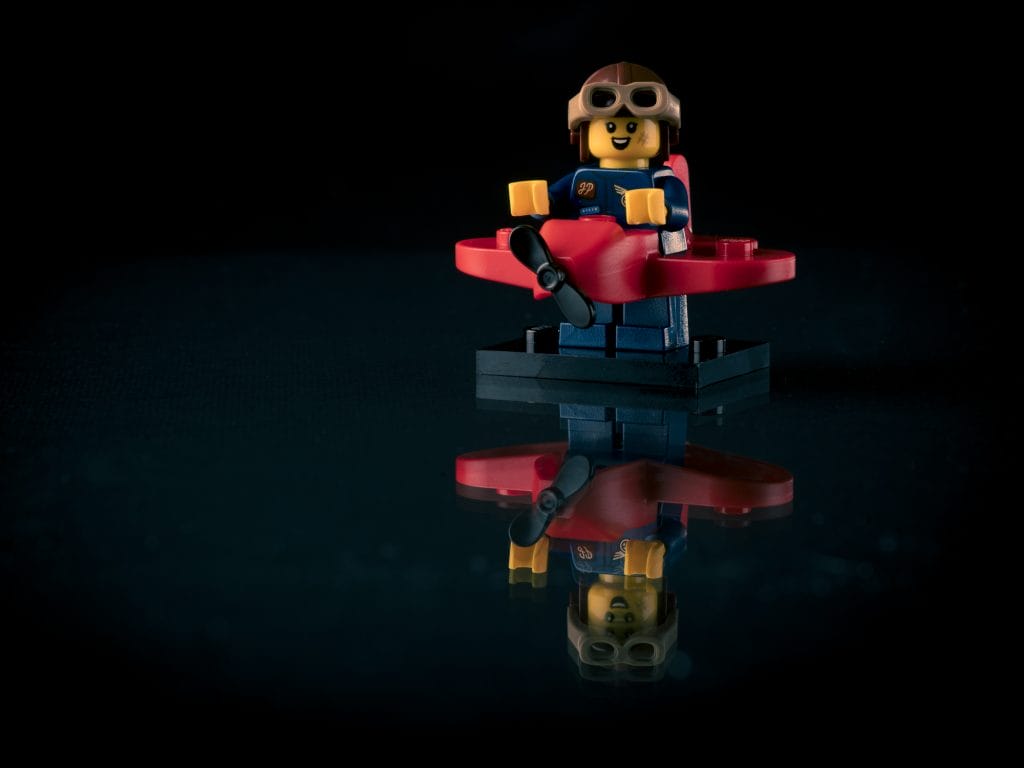 Space Force
With all the violence and riotting out there in the world, the police agent landed most probably too close to reality and did not get the popularity vote. A closer look revealed that it is not just any police, but a space police and got at least one highest score, landing him on second last or the 11th place in our popularity contest.
Not Wanted.
On the last position in both the crew and the friends review we have the space bug.
And I have to admit when I got him (or her) in front of the lens, there was no spark.
No joy.
Twelve it is.
The last lady in the series takes us singing.
The headpiece is gorgeous.
And she will for sure make it on stage, but in our popularity score she landed only at the eighth place.
And her dress is … weird.
Ready for a crowd review.
After we unpacked the twelve minifigures for a first quick glance, we took them all apart, shook the bowl and sent them across the seven seas to our creative reviewers all over the world for their take on this magic twenty one. Stay tuned for more…