The WON'Ts and the WILLs
Yes! The series continues. When LEGO released it's first Technic supercar in 2016, I did not take notice as I may should have. Don't get me wrong, a Porsche is undoubtedly one of the most beautiful cars there ever could be. Just not necessarily in orange. And for a LEGO model, not for 299€. But that was then.
Times have changed (life in general is mostly about change, isn't it?) and even I have made friends with that. I learned to love this series of cars that you'd hardly ever see in the wild. And I accepted that cars may not necessarily become cheaper. The fourth model in this series can be yours for the price of 399,99€. Now wait. As I don't want to carry on throwing in not too famous facts, let me carry on like this: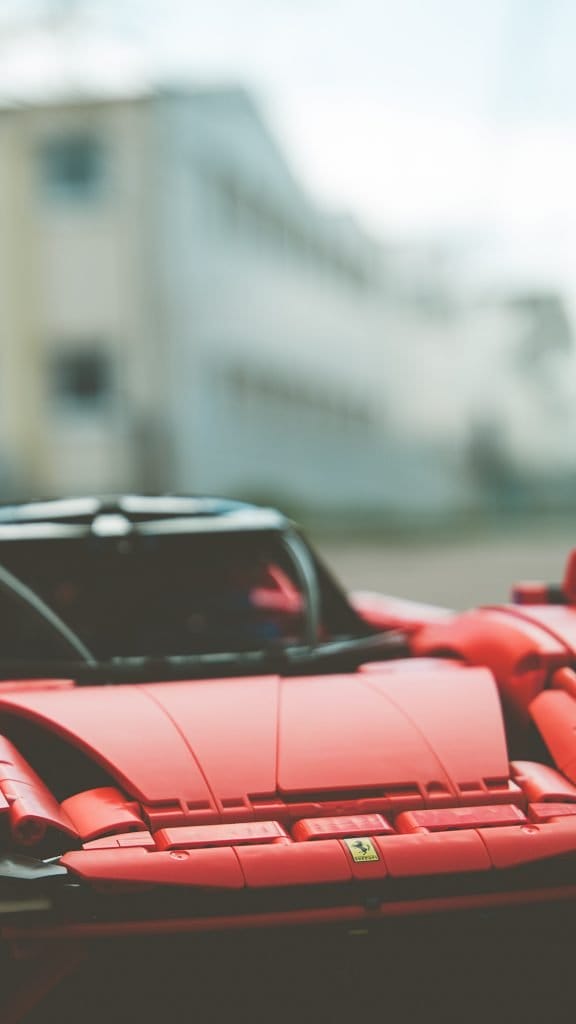 The WON'Ts
In this article I won't share certain things on purpose. Either because someone else already did it or another one will. Maybe I consider these facts too boring, too embarrassing, or too irrelevant to mention them here. So, long story short, I won't tell you about the packaging of the LEGO Ferrari DAYTONA SP3. Go to a shop, see it with your own eyes and be surprised.
And I won't tell you about the building instructions. How they nearly caused me a heart attack or three because I thought an element was missing (just a typo in the booklet). Or why in the end there are two parts left on the table that you wouldn't normally expect there to be when you've finished your build (another typo in the instructions).
And I won't either tell you that the product photographers had a model to take images of that obviously had been assembled exactly following the instructions. Some images from those sessions may have become actual product images, who knows? (Probably only those who take a closer look and spot where the extra pieces should have been. But we'll never know as the actual building instructions will tell you something else. Trust me on that one; I've been through each and every one of the 1276 steps three times as I couldn't believe there'd be a mistake in a LEGO instruction book.)
You may thank me later for saving some of your precious lifetime by not mentioning any of this. Instead, here's what I will share with you:
The WILLs
I will happily tell you that this is not another fifty shades of model. At least my eyes couldn't spot more than one, beautiful tone of red. And no, there are clearly no stickers in this set. Myself, I never mind having to place stickers, but maybe you do?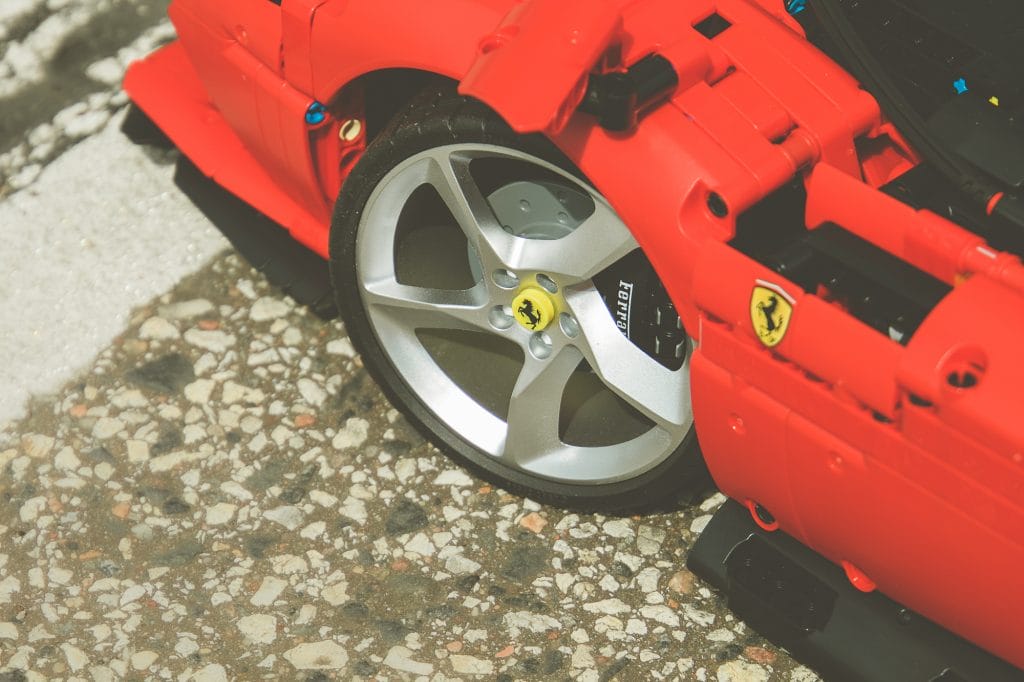 Another thing I will happily share with you is that building the 42143 Ferrari DAYTONA SP3 is a lot of fun. (Even if putting together the gearbox may turn out to be a little tricky. But again, don't worry. Should you, like me, not manage to get it right the first time, you can always start over again. Which I didn't.)
I will also gladly share with you that I think that this model is drop dead beautiful. It may not be very easy to carry around (to take it outside for a spin or a photo session). Of course that doesn't take away from the precious shapes.
And I will also share with you what I think is the most astonishing detail: the butterfly doors! They don't just open up, the magically glide open. An incredible realisation by LEGO Technic senior designer Uwe Wabra!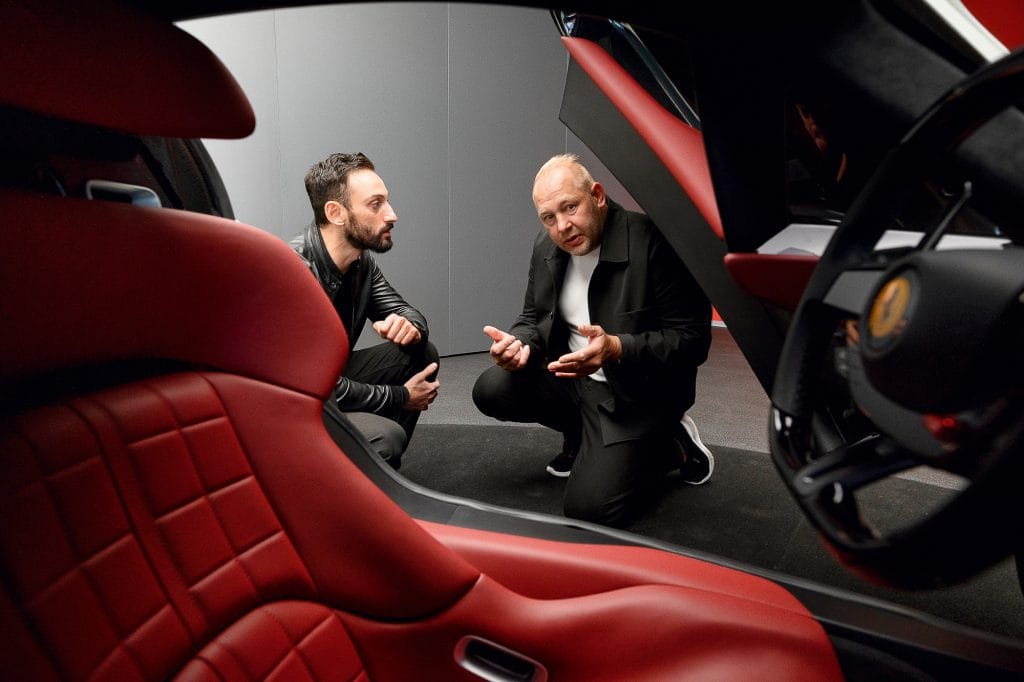 At Last
And here's the last thing that I will do: I will spare you from more silly wills and won'ts.
Instead, I will share with you some of the images I took of this model.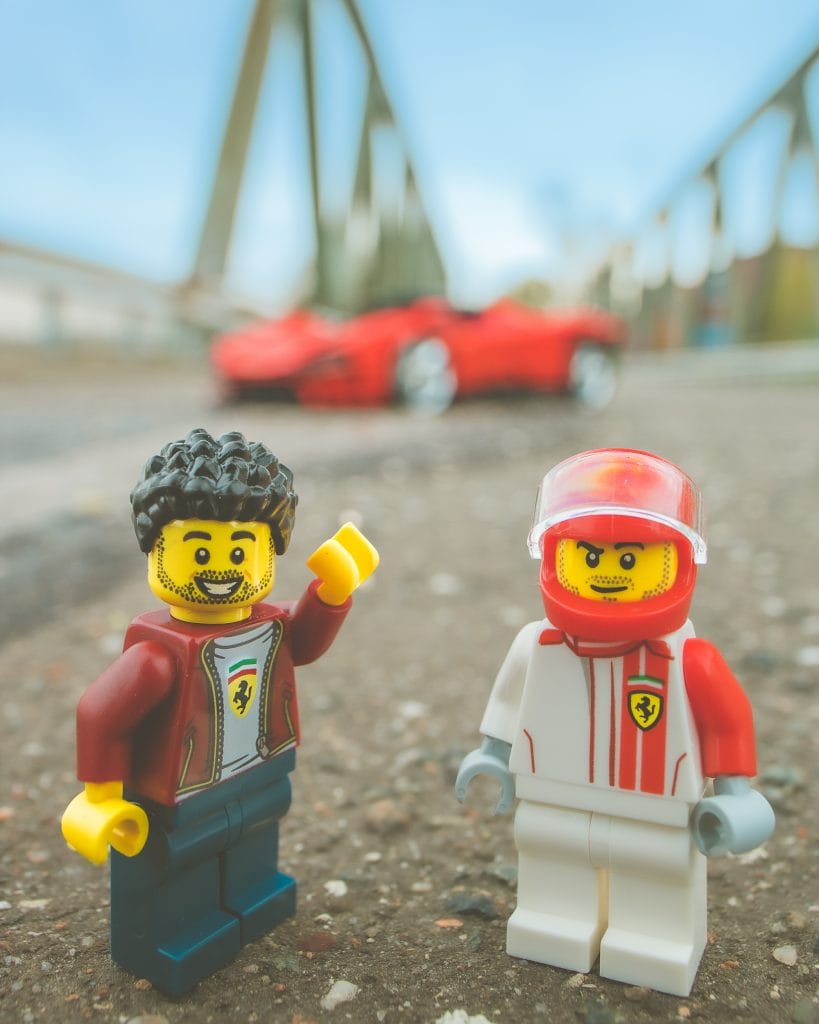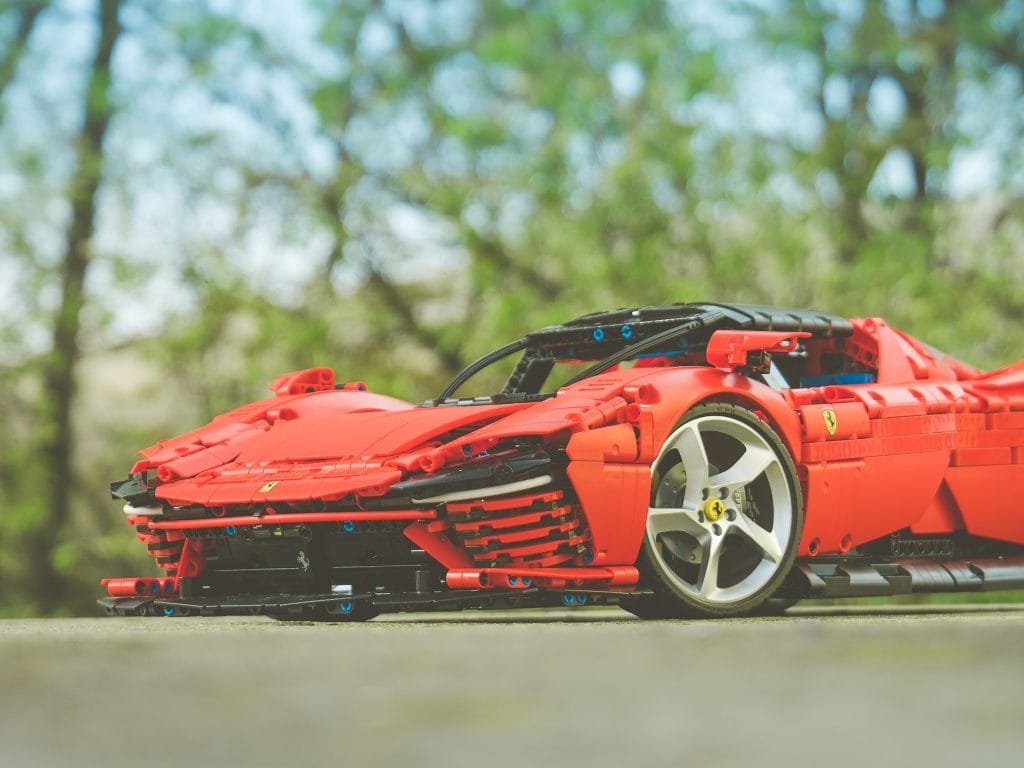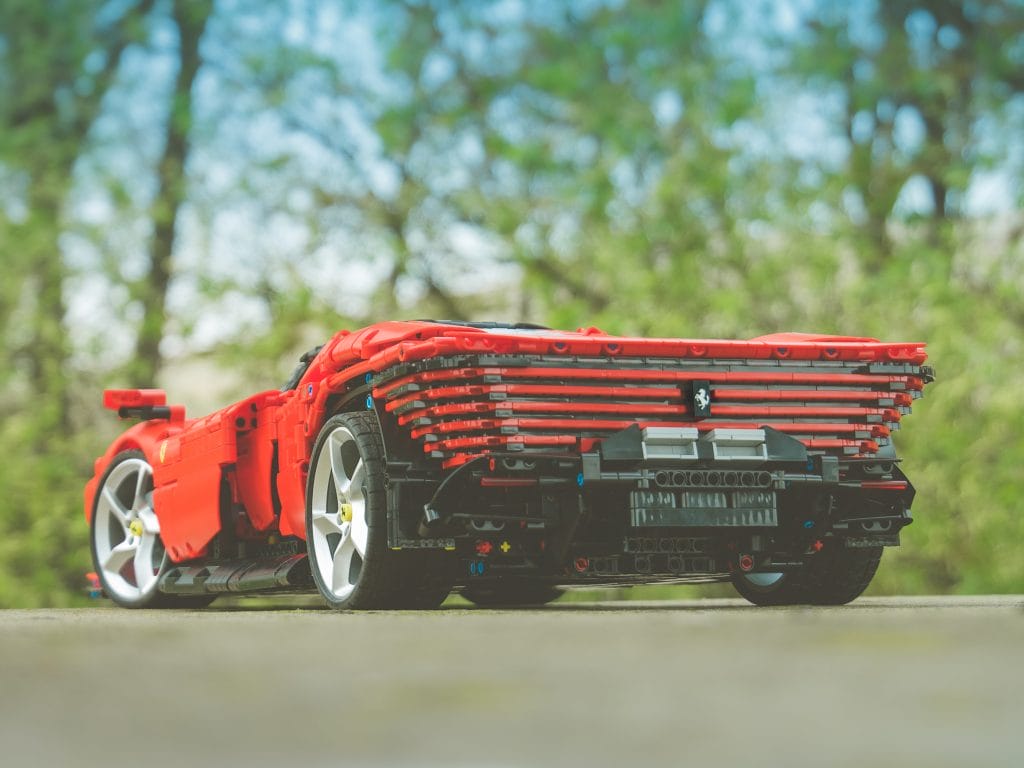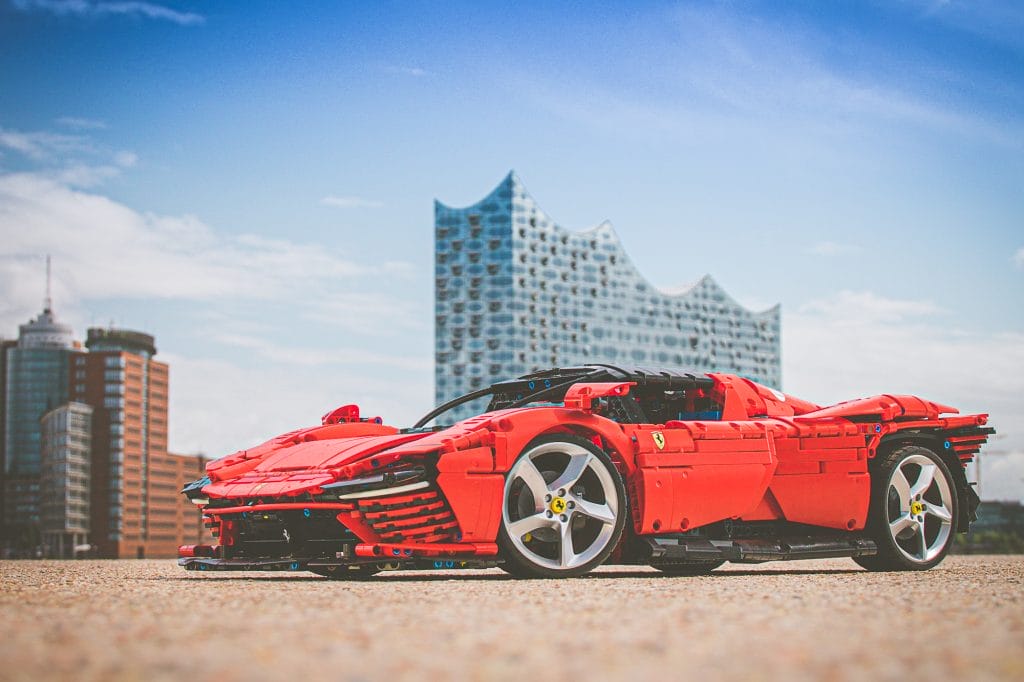 I'd like to thank the LEGO group for providing this model for a test ride review .
A Non-Belgian living in Hamburg, Germany. Curiosity-driven and mostly to be found on tiny adventures and great journeys.