Last Year
Let's travel back in time. Not too far, just about a year. Back then the pandemic was already a thing. Many people had left their offices to work from home. Events had been cancelled or, where possible, transferred into the digital dimension. So had last year's Recognized LEGO Fan Media days, too. To me attending meetings from home was rather new. And yes, a little bit exhausting as well. Until then I was used to talking to people live, face to face, you know, physical. Towards the end of the event a new set was officially introduced to the AFOL world. It was a pretty green one.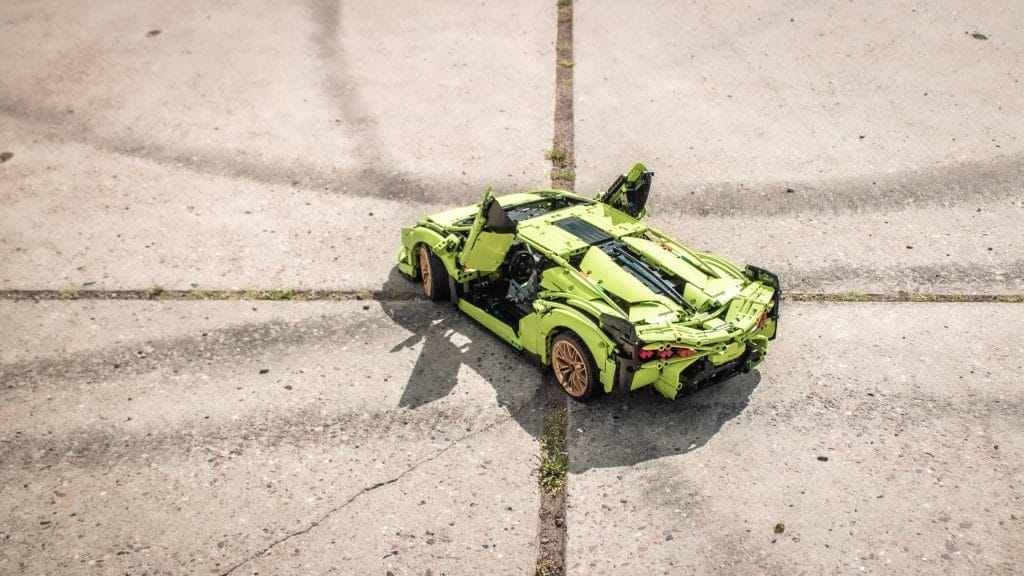 Green Is Good
I am well aware that the colour green has different meanings in different languages. Some may still be similar. I'm sure that eating your greens is something healthy across all borders. And a green consciousness is undoubtedly good for our planet. And then there is something green that people are still discussing about, with no end to it in sight. What I'm thinking of here is the LEGO® Technic™ Lamborghini Sián FKP 37. Some will say it's the model of a green car. Others may refer to it as the fifty shades of green.
Green And Beautiful
I won't make a statement about who's wrong or who's right in this discussion. I'd like to take a look at the model itself (beautiful) and share with you a slightly different view at this model instead.
Just moments after the official reveal of the set had ended that Friday afternoon last year in May, my doorbell rang. Upon opening the door I looked in the face of a mailman who happily handed over a package from Billund! I instantly opened it and found something very green and beautiful. I had just received a copy of the set to shoot some images for TLG to be used on their social media platforms.
Building Green
I instantly started building. I don't EXACTLY remember but I think I had finished the LEGO Lamborghini by Sunday evening. It was a rather challenging build (being in a rush so that I could take it for a spin and a photoshoot or two). Here are the images that were shared with LEGO: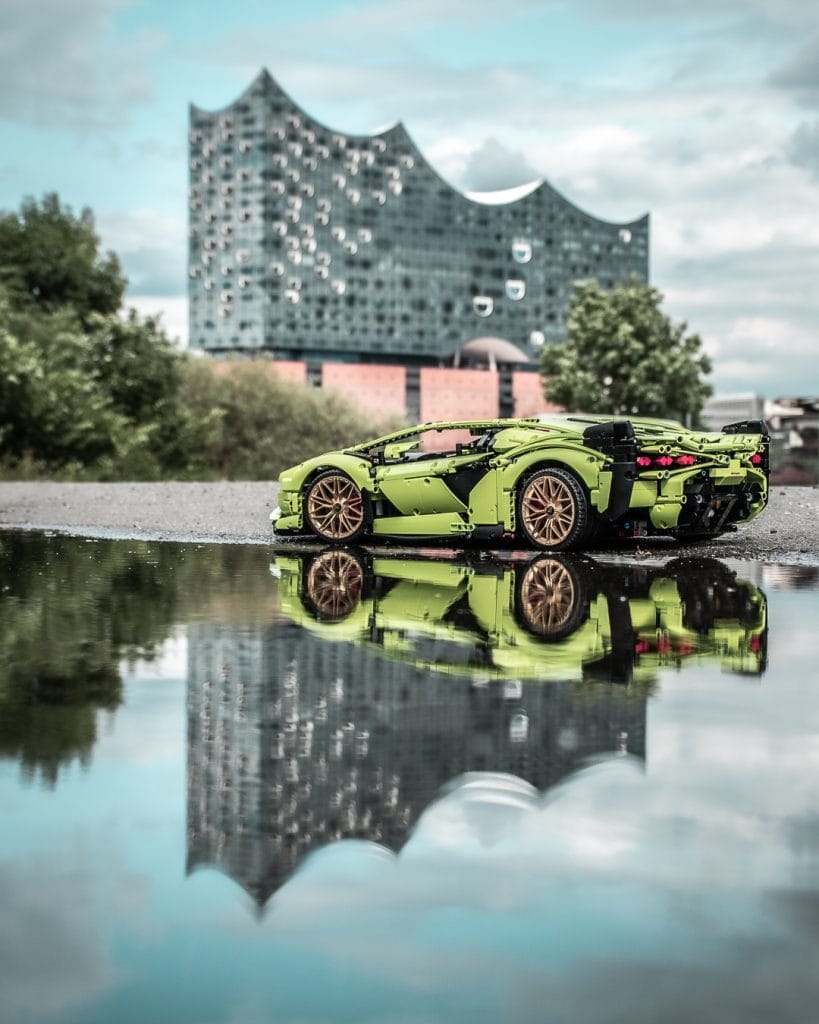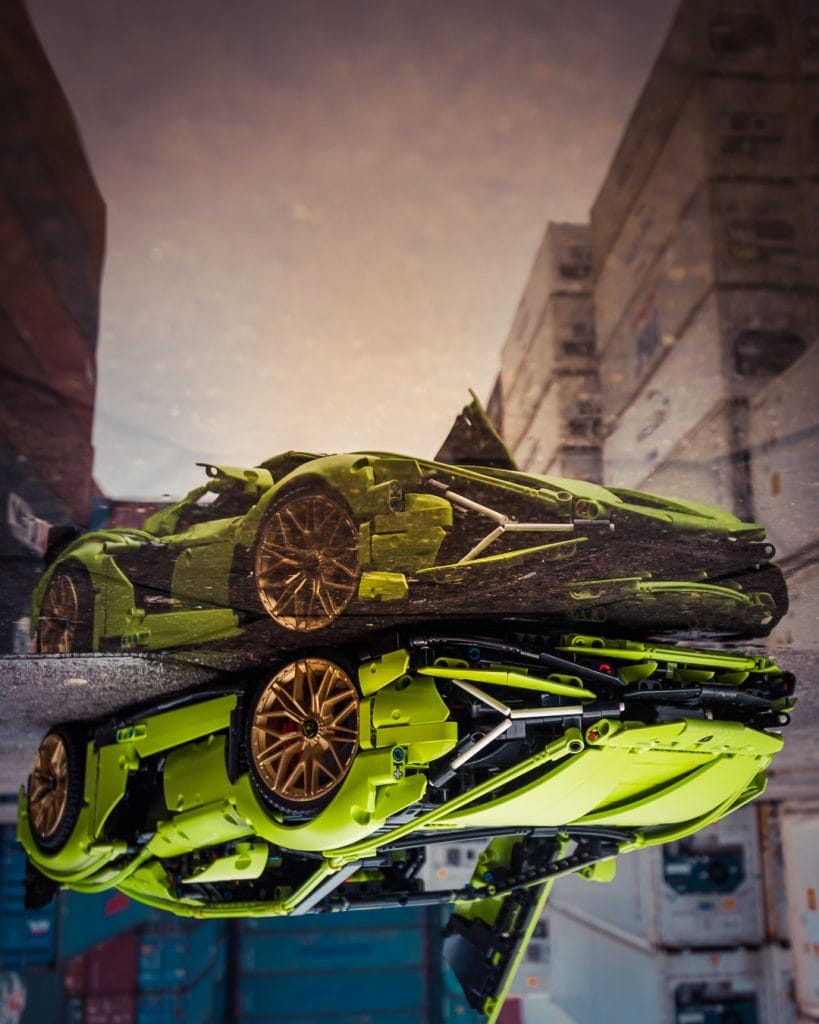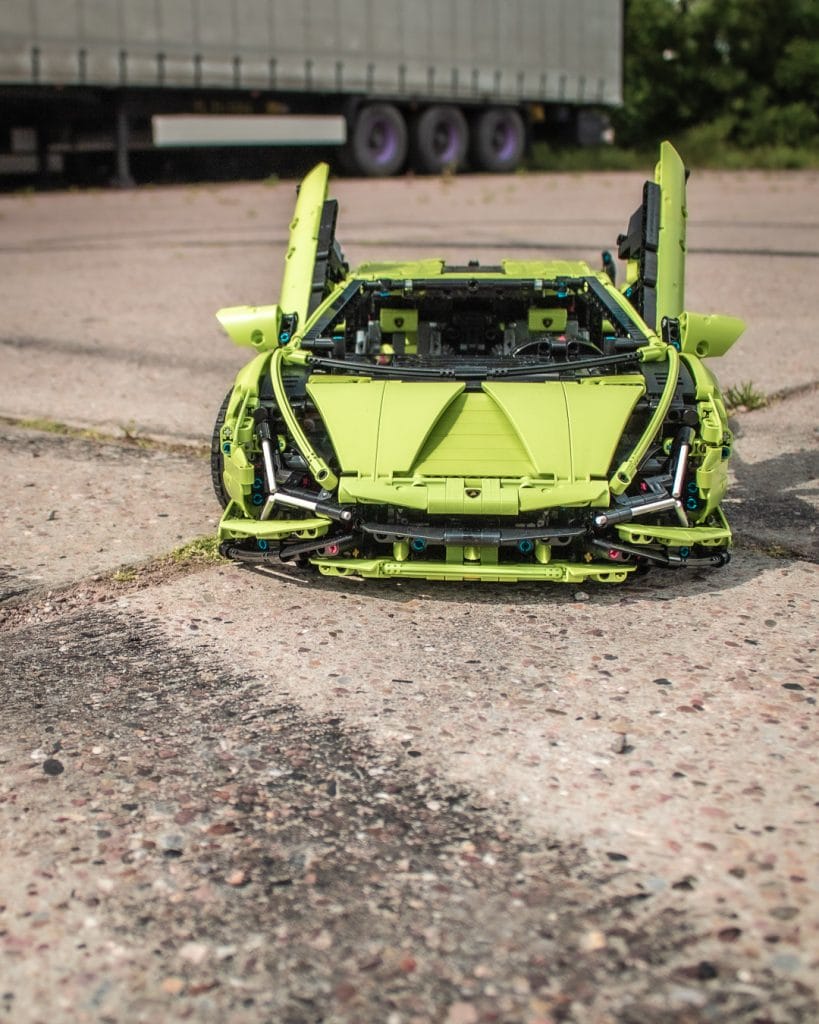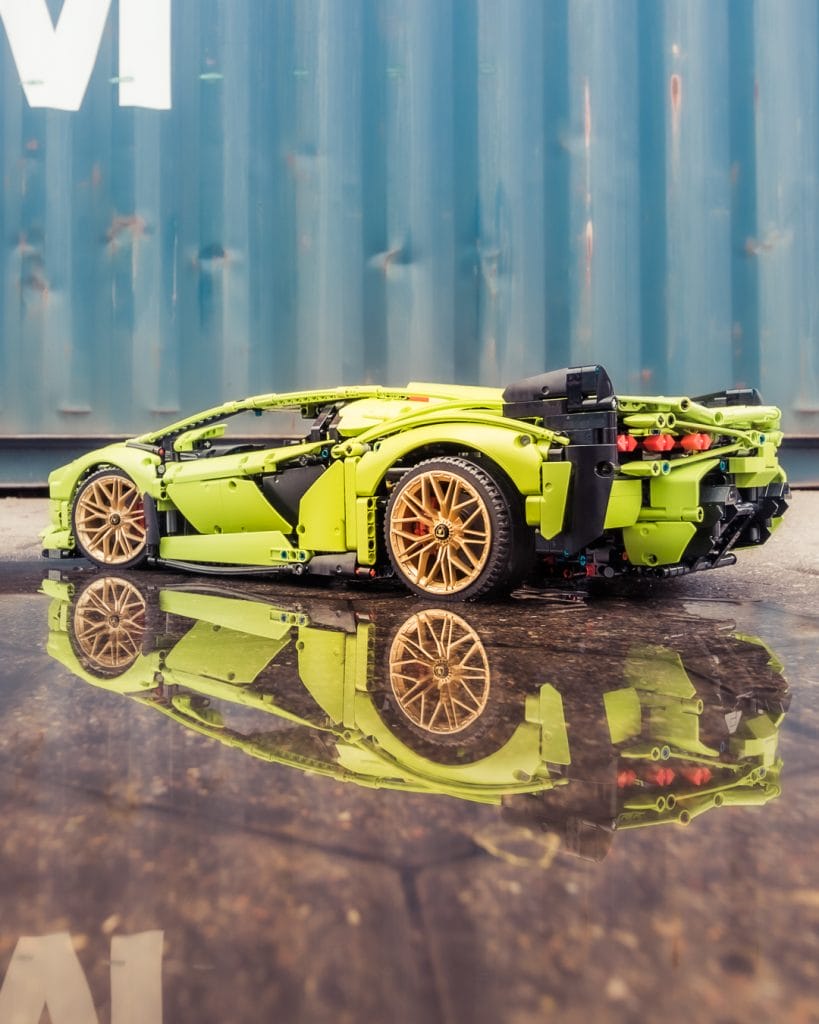 As is with most expensive sportscars, this one made for some great getaways over the summer. When autumn came, I parked it in my garage and hid it away from autumn and winter. Now, sitting here at 25 degrees Celsius again, I can't help but thinking it's about time to bring the Taurus back outside for more spins and photos.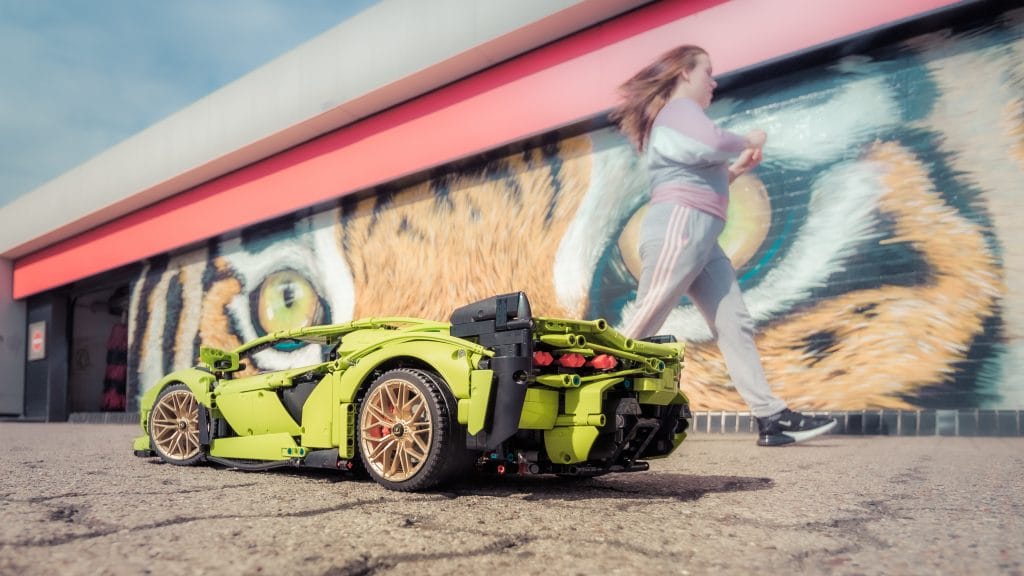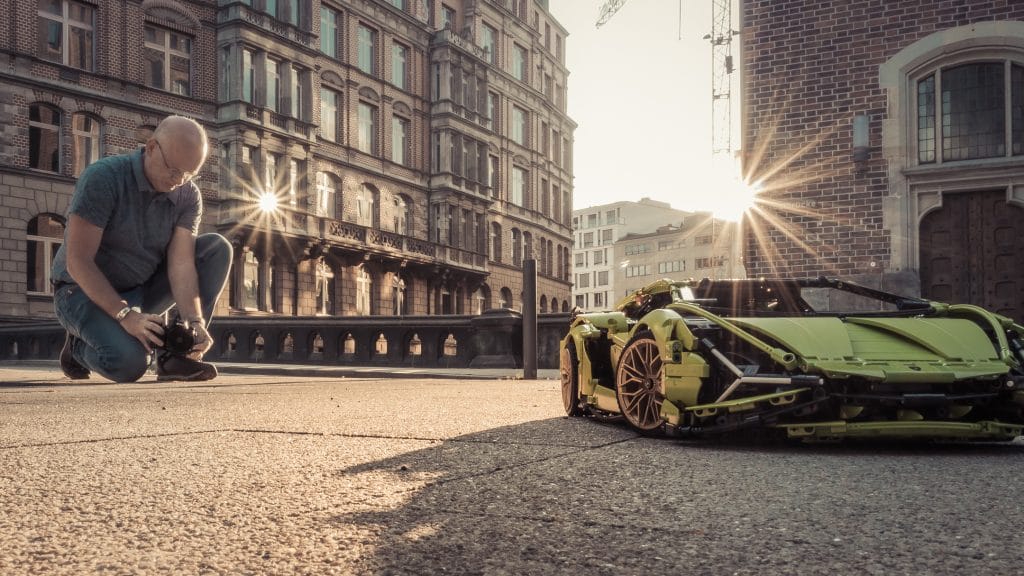 Green And Challenging
But before I do I'd like to highly recommend the LEGO® Technic™ Lamborghini Sián FKP 37 explicitly to all toy photographers out there. Yes, I know, it's a Technic set. And yes, I'm also aware that this is not really cheap. And I also agree that this is a big beast to carry around to your next photo location. Still it is a model that holds a lot of fun.
I do believe that it's a perfect set to challenge yourself to overcome some reservations you may have:
Shooting Technic can't result in an aesthetic image. (Really?)
It will only attract the attention of people. (It surely will. There's nothing wrong about it.)
I will completely have to leave my comfort zone. (Do it! That experience is priceless.)
Maybe you want to let some of the images sink in. And in case you'd take up the challenge, please do let me know and share your experiences with it, will you?
Post Scriptum:
Just one day after I had written this article, TLG came knocking with some great news. As with the 42083 Bugatti Chiron, they again built a life-sized LEGO model. This time a very green one… Even if this time it is a non-driveable version, it still is incredibly beautiful in my opinion. Have a look here and decide for yourself.
Post Post Scriptum:
This link to the LEGO store is an affiliate link, and in the unlikely event you are completely new to LEGO and we introduced you here first to the LEGO store and you end up buying this awesome green car we may get a little kickback that goes completely back into the operations of this side. And you would be the first.
And Post Post Post Scriptum (because we cannot get enough of these smaller footprints): If you also cannot get enough of this green beauty than jump into our photo archive and enjoy my full-screen images or Boris´ take on the Sian in Stockholm. No cookies attached.
A Non-Belgian living in Hamburg, Germany. Curiosity-driven and mostly to be found on tiny adventures and great journeys.