BrickHeadz at the RLFM 2017 days
Last year during the RLFM days, we had the pleasure of meeting and discussing with the ones and only BrickHeadz designers, Marcos Bessa and Austin Carlson.
(We even gave them a challenge we still have to blog about.
We are slow cooking here.)
When we met at the little elevator room somewhere in an undisclosed location in Billund these two awesome dudes told us about the past, the present and the future.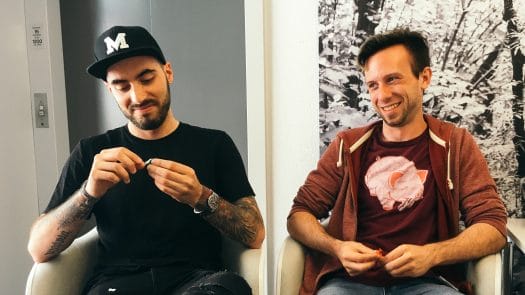 They told us that the BrickHeadz started with a cute little elephant they made for a colleague. It became very famous at the office so they thought: why not turn it into a collectible series?
To start with they made a white figure and they called it Nonnie. Nonnie was followed by themselves in BrickHeadz styles and the famous series one.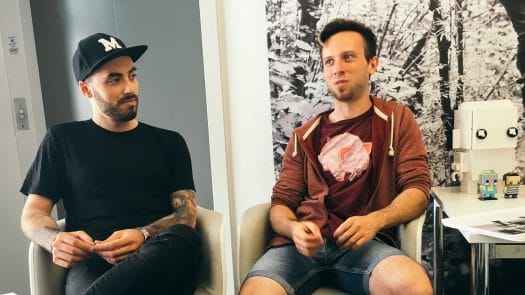 If you want in on a secret, the Nonnie IG is run by these two awesome dudes of LEGO, giving us a secret view into their world. If you don't follow them yet, now is a good time to hit that follow button.
But there was something more.
Something precious coming this year.
They wouldn't give away last year but we believe we finally see what they were hinting at:
Build your own AVATAR in BrickHeadz!
Not just collectibles.
But the real personalized, next-gen minifig in a slightly different size.
41597 LEGO BrickHeadz Go Brick Me
Almost a year later, LEGO has finally released Go Brick Me. It's a building set that contains enough parts to create your own custom BrickHeadz.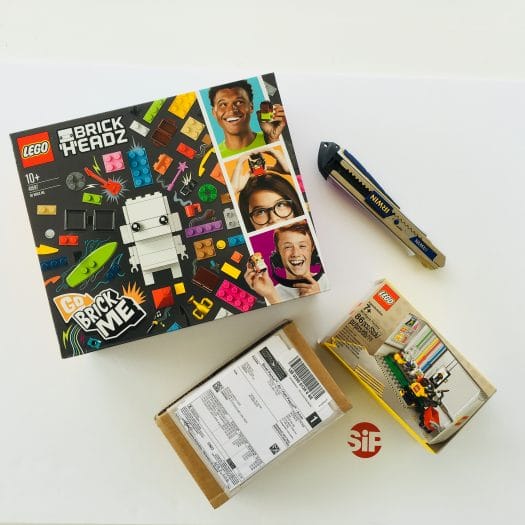 We could not resist getting a few ourselves at our local LEGO Store or online Shop@Home and we just love it.
We did the unboxing.
Then we did the build.
And we build ourselves.
And we are excited.
With love from Finland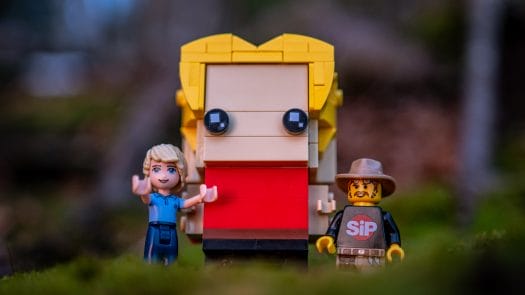 Maëlick couldn't wait for the ability to make his own SigHeadz. He was the first to use the Go Brick Me set to make his own selfie. And then of course photograph it.
One of the things we love with this set is how easy it is to build a BrickHeadz. Even for those of us lacking decent building skills because they spend more time playing with minifigs in front of a camera rather than building, it was surprisingly easy to come up with a satisfying figure.
The instruction manual is filled with many different templates to build faces, body, and hair. They're a good starting point to then customize your BrickHeadz.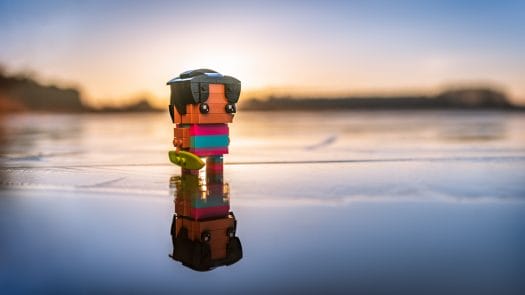 The others are coming…
Boris could not resist and got his own selfie in Stockholm…
Paris and Hamburg will soon follow for sure…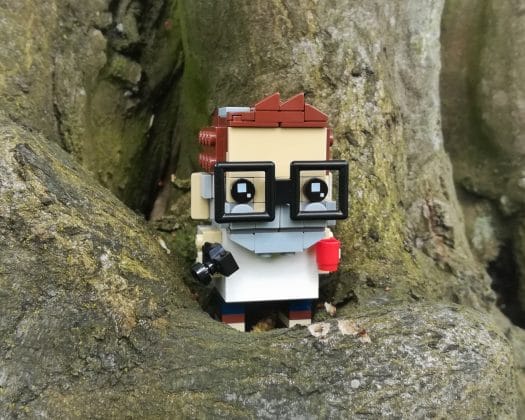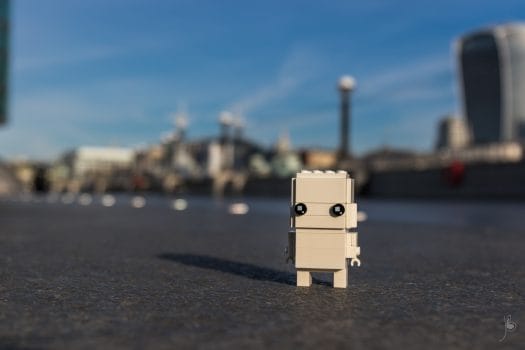 And we hope more will join too…
If you've also started to take photos of your own custom BrickHeadz, we'd love to see them. We'll start tagging our photos with #SiPgoesBrickHeadz and we invite anyone to join the fun.
Moreover, for those coming to our toy safari in Paris next June, be sure to bring your SigHeadz if you have one. That way we'll be able to do a BrickHeadz group photo in addition to our traditional minifigure group photos.
Stuck In Plastic.
The creative collective of toy photographers.