When Boris and myself went to Billund, Denmark last week to attend the RLFM days  2017 (RLFM aka Recognized LEGO® Fan Media) as representatives of StuckInPlastic I was excited and nervous at the same time. Excited as it was my first visit to the domicile of LEGO System A/S – and nervous for the same reason.
From the schedule that had been sent to us in advance by AFOL Relations Manager Kim E. Thomson I already had an idea of what was going to happen:
On the first day we would meet the other participants and learn about their groups; we would meet the company´s CEO for a dialogue session and have a tour of the new LEGO house and a Q&A session with its director and designer, followed by a dinner.
Day two would have us interviewing designers and teams from different LEGO themes.
On final day three, we would visit the LEGOLAND® Billund and get back to the LEGO House for further discussions on the matters of AFOLs and RLFM and a feedback session. To end the three days we would finally meet up for a dinner with the LEGO Community Engagement Department.
Get an idea why I was excited and nervous at the same time?
Long story short: everyone we met was truly friendly, helpful and interested. Just as we were happy, fascinated and overwhelmed (speaking for myself). It´s as if you think of a painting that you´ve seen for oh so many times but then one day you go to an exhibition in a museum and suddenly you´re standing in front of the one original painting; that surely makes a difference.
Over the course of the next few months, we will share some of our experiences during the RLFM days on here with you (we like to go slow, acoustic remember). We will share some insights and news as well as information about the LEGO House that will be open the public from September on (seriously, I can hardly wait to get back there!) and of course the interviews we held.
As for today I only have two more things that I´d like to say.
First I´d like to thank our host, Kim E. Thomson, for all his super-powers, his passionate organizing, his photo-bombing and his great sense of humor and patience. He´s the man responsible for us as AFOLs and visitors of the LEGO System A/S to have had a great time, fantastic discussions and some valuable information not just about a company but also about a community of fans who spend a lot of time with plastic bricks. Tusind og en tak!
Secondly, I´d like to thank all attendees and RLFM colleagues for their passion for the brick and its community. A passion as strong as they traveled to Denmark from literally all over the world: England, Germany, the Netherlands, Spain, Russia, Italy, Portugal, Scotland, the United States- even Chile, South Korea and Australia (begging pardon of those that I forgot)! I thank all of you for sharing your passion, stories, and groups with us. Thank you for all the work you spend on your communities to make it easier for other LEGO fans and enthusiasts to get in touch and share the love for the brick.
Hoping to see all of you again in a not too distant future.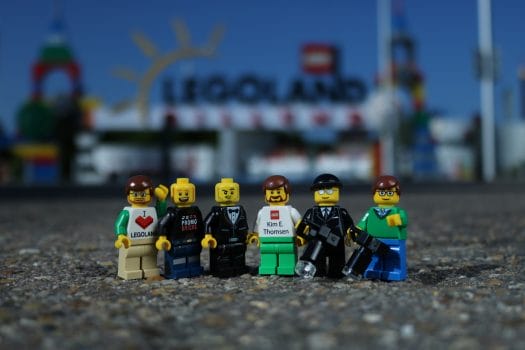 And here is the official group shot. Do you recognize everyone?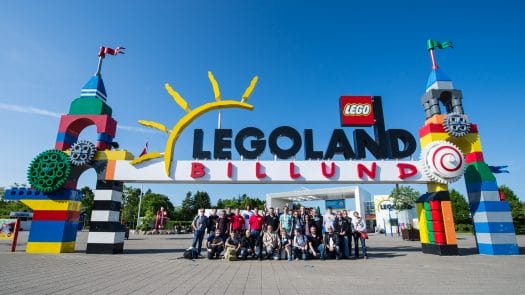 Stefan (the one jumping up and down in the back)
A Non-Belgian living in Hamburg, Germany. Curiosity-driven and mostly to be found on tiny adventures and great journeys.