AWOL.
We all have to drop off the social grid once in a while because other priorities in live kick in. You know, kids, family, alien abductions or even Big Inc. can take priority over shooting plastic and posting the creative result on the social grid for instant gratification or deep conversations with our digital network of friends. We all have these periods, and I am no different when I went AWOL for a good three weeks here on the blog (my last post is already pushed back to the second page, still worth a read if you did not grab your own free copy of NIK yet).
Three weeks without plastic.
Three weeks without creative plastic engagement.
Three weeks of being AWOL with a clear intent of reporting back for duty, and here I am.
I just spent the best of this sunny afternoon reading backwards on our posts, and what a set of posts it are.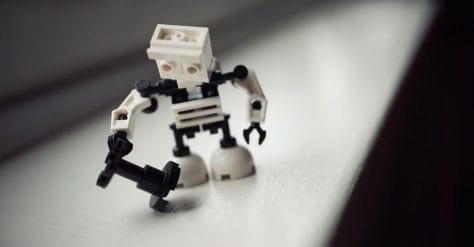 We continue to dip in the field of creative and fair use of our little pieces of plastic, first with Mike exploring his creative robot building process to escape the creative (and potential legal) limitations of the classic minifig , followed by a take down of the ninja warriors by Paul and Shelly response on the grey area of fair use and transformative art of shooting plastic, followed by a great discussion with Chris shipping in with a detailed response on LEGO fair use policy. Most interesting discussion that for sure will continue here on Stuck In Plastic as we explore the other sides of shooting plastic.
On to the more creative side of said plastic, Shelly continued her technical exploration of Photoshop (and ACR for the die hards) but agreed we should not talk too much shop, and got a creative challenge for all of us.  A nostalgic one with an eye for sustained quality or focus and intention (something I was planning to write on one of the days, and joining this challenge is a great reminder and opportunity at the same time).
The same theme of sustained quality, focus and dedication returned in the posts of Suppaduppa and Darryll Jones.
Wait, what, Darryll Jones, the Darryll Jones I followed since my early days on IG and I always wanted to contact to order a pair of Vans but never dared to ask. The one that is famous of taking Eric places, that same Darryll Jones just posted on our blog.
Cool !
Starstruck !
And Darryll, if you still do custom made Vans, I am in (mail sent).
And then there was not one, not two, but three posts from a toy photographing punk from down under.  Winter is coming if you ask me …  (thanks Brett for sharing these great posts with us and I am so happy you finally got a real camera, … probably).
So, I was AWOL.
I was stuck in the dungeons of Big Inc. and was planning to come back and talk about my trip to Hamburg, taking my toys along and meeting up with old friends I met being stuck in plastic.
Talk about toy photography on the road,  get some of your insights for the new Bricks Culture worked out in more detail, and actually break the news on a possible new European StuckInPlastic meetup in Hamburg later this year (we are looking at September weekends to host the second #baltictoysafari ) but here I was, AWOL with such a magnitude of beautiful posts and comments to return to.
It is good to be AWOL sometimes.
Me2