Projects sometimes need time. Time to grow and mature. Evolve and become better like a bottle of good wine. Researched and learned from the mistakes along the road.
Last year in June at the very first RLFM days I got introduced into the larger LEGO figurines when talking to the Bionicle designer team and my (photographic) eye got drawn to these larger figurines. Figurines that resemble a classic wooden drawing doll when you look at all the posable joints. And posable they are.
The LEGO design team told us that they had a collection of 50+ troopers in their design area, and in the beginning, when they walked in during the morning they would find the troopers in all kind of creative positions. No further details were provided, but you can imagine 50 troopers doing the dab.
At 30 EUR a Trooper, I could only dream of having 50 at my disposal.
I got myself one that would travel along to Portugal (last year summer destination). When we got the opportunity to review the azure blue VW Beetle an idea was born.
A little homage to Darryll and his traveling Eric. A road movie of our traveling stormtrooper and his little VW in the lands of Vasco Da Gama.
An idea not that well researched. When we build the VW Beetle on our first day in Portugal (just in time delivery) we learned a thing or two about proportions and dimensions. The LEGO Stormtrooper did not fit into the LEGO VW Beetle. Scale does play a role, and a 1:7 action figure like scale does not fit into a 1:13 scaled car. Simple mathematics.
We did manage to get a few shots by carefully composing the different scales to match up with the perspective lines and create the illusion all was good, but this did not help the overall creative objective of using a larger LEGO model in a road-trip like holiday travel. It needs to stay fun and we ended up with a beach shoot of the car alone and some fun pictures of our trooper.
Back in Sweden, we looked for a more suitable driver and we found Woody. Woody is only 15 cm tall and has a 1:12 scale and enjoys to drive the VW Beetle and especially the Caterham Seven.
Fast forward to the RLFM days in 2017 and the friendly interview we had with the designers of Star Wars (more on that later this year). There enters K-2SO or also known as Kay-Tuesoo and the Speeder Bike (Kay is not flying a speeder bike in the movies but I am the last to stick to original plot lines). The LEGO team had created a vehicle that was on scale with the figures. A new world was opening instantly on me.
I needed to try to complete my original idea of shooting a meaningful series with these larger figures. Include city and landscapes on a different scale than the iconic minifigures which have a scale of approximately 1:45.
And here he was. Kay waiting to join our adventure.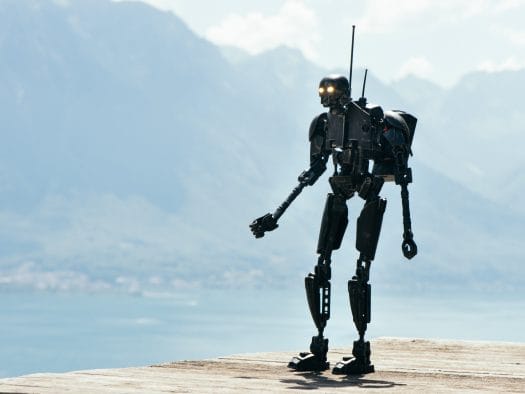 The original adventure had learned us another lesson. The LEGO models made in acrylonitrile butadiene styrene (read plastic) is very shiny. Reflections on these larger figures can become problematic and so we decided to make our own MOD (short for modification).  We gave him a special weathered look (special thanks to Birk, my master painter) and some other features.
I am sure Kay will stay with us for more adventures down the road, but he will play a prominent role in my coffee book project which I hope to share with you in Scotland.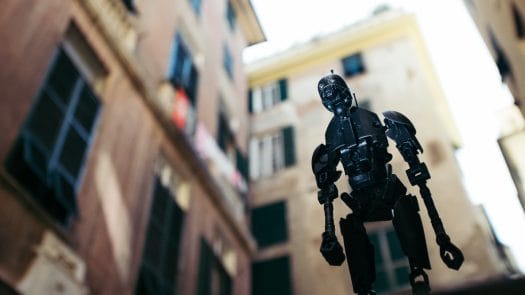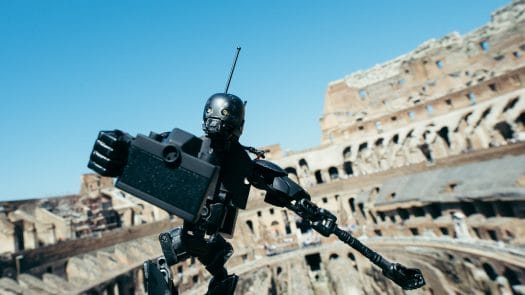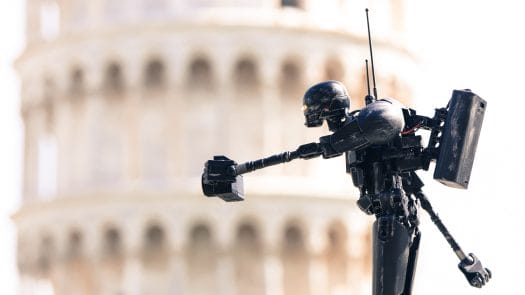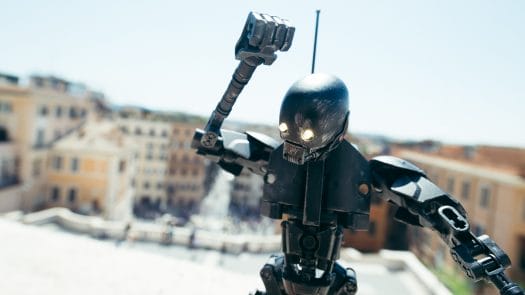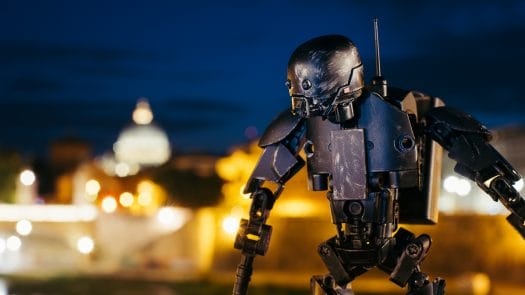 A project started more than a year ago.
PS. If you are curious where Kay's bike is you will have to wait a little bit longer as we don't want to spoil the little adventure of Me2 on IG … #staytuned