I was thinking the other day about how a lot of the photos I like can be described in only a few words. To take a few examples from hearing my own work described: "The men on the girder" (Lunch Atop a Skyscraper), "Stormtrooper looking out of a window" (Autumnal), "Vader and fire" (Inferno). I give all of my photos a title, but they're only loosely tied to the image once it starts its journey around the Internet. They're not to be relied upon.
This "describablity" is quite a useful property when people find my images in the random nooks and crannies of the web and want to know about prints or licensing. It got me thinking, does the quality of a photo correlate to the ease of description?
My theory is that because I'm a big fan of minimalism and most of my images, at least the ones I'm most fond of, are quite focussed (in concept, rather than sharpness), they can be described quite succinctly.
There's definitely an overlap with properties that allow you to easily describe a photograph and positive traits: a unique situation, a unique environment or character, a character doing something unexpected, and a single idea dominating the photo.
This may be something I've been subconsciously doing in my photos for a while, but perhaps I should be actively looking for "describability" in my photos.
How describable are your photos?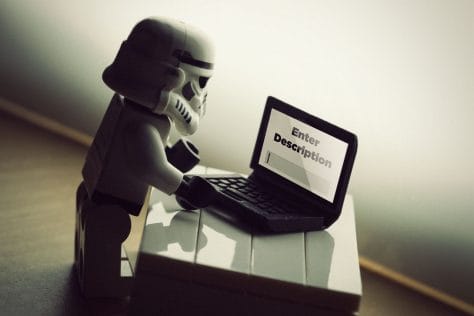 – Mike