Another review and another confession. This is the first Architecture set that I've shot and wow, what an amazing one to start with!
Like the Great Pyramid itself, this set holds lots of mysteries to explore, from the original construction techniques to the secret corridors and the burial chambers. This build is a history lesson that shares some of the secrets that you may not have previously heard about.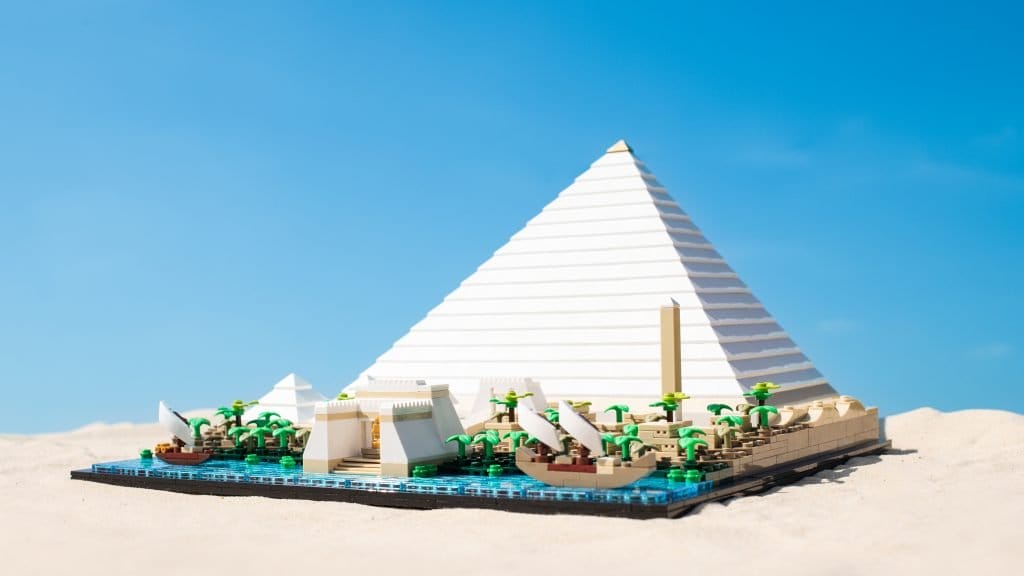 The oldest of the Seven Wonders of the Ancient World it is the only one to remain largely intact. The set transports you back to show what the pyramid would have looked like when it was newly built. What we see in today in Egypt is just the core structure but it initially had a smooth white limestone finish and a gold cap that would have looked resplendent in the Cairo sun.
This set also has a great personal connection for me as my father was an Egyptologist and excavated in the Valley of the Kings and having visited the sites myself I was more than happy to get to shoot this set.
Here are a couple of shots of my Dad, Dr John Rose, posing at the pyramid and hard at work logging finds at the site of the tomb KV 39 in Luxor.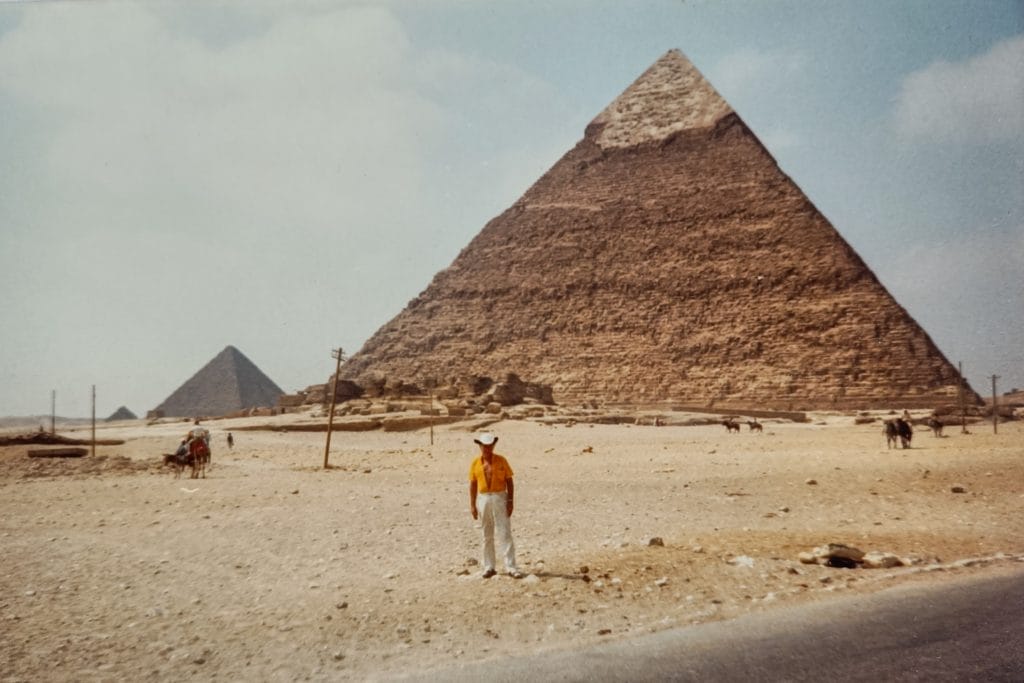 Removing the the outer structure gives you a glimpse into the building techniques and shows details of the corridors and burial chambers used of the 4th dynasty pharaoh, Khufu.
The feluccas that would have transported building materials on the Nile, and the worker's village, make up some of the smaller more intricate details of this set, but are equally important to the building of the Great Pyramid.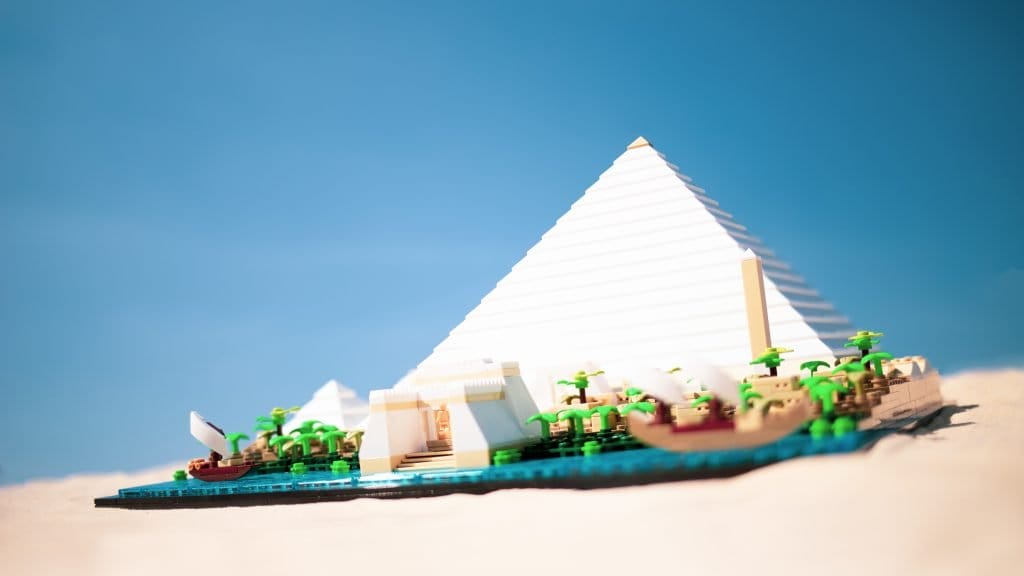 Jennifer and I were happy to had the chance to take pictures of this amazing set. It was a fascinating and very beautifully detailed build with the micro landscape being particularly outstanding.
Available in a LEGO store as of June 1st.