All looked quiet and peaceful in Muppet Town
Maybe too quiet…
Or wait, what is that sound …. that snoring sound …
Zzzz …
Fozzie Bear was unusually quiet today, having given his fellow cast a break from his constant jokes and getting on their nerves.
He was fast asleep on the sofa!
The big question is, did he set an alarm and will he make it to the theater in time for the Grand Opening later tonight …
While other muppets were wide awake and busy going about their preparations.
Bork, Bork, Bork …
Not everyone was fast asleep.
Our Swedish Chef was busy in the kitchen as always and had decided to make cookies for the whole team as a little breaktime treat.
Let's hope he makes enough for everyone!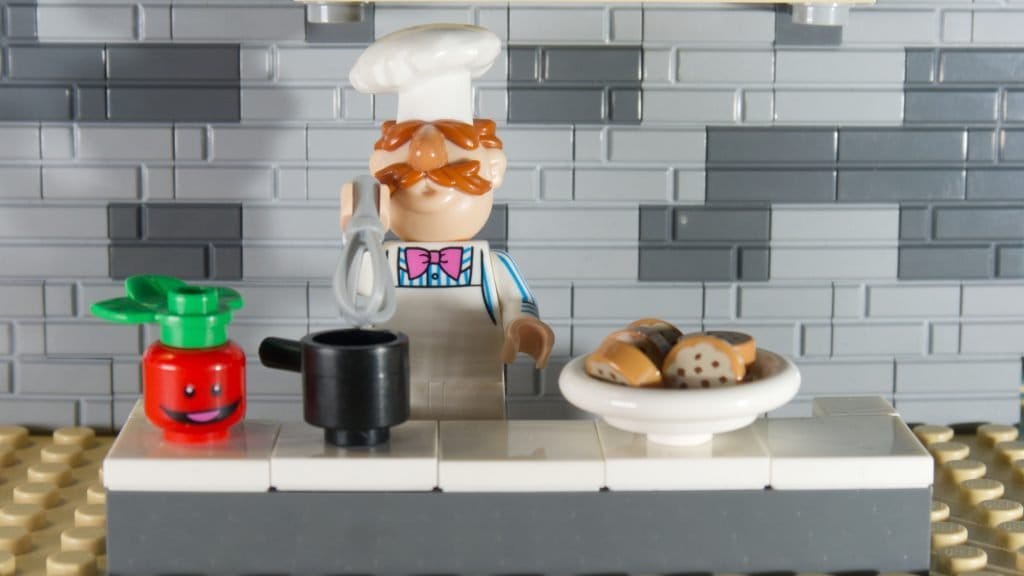 Don't be late !!!
Statler was being his usual grumpy self and was nagging his team mates online to make sure they all arrived on time.
Would this work?
Will they all get the message or do they just ignore the normal grumpy behaviour that comes from him.
Practice time
In the meantime we find Animal and Rowlf busy practicing on stage for the grand opening later tonight.
But wait a minute, this isn't the correct stage.
Where on earth were they practicing and will they make it to the correct theatre on time.
And that is not the only musician in trouble it seems.
Downtown …
Kermit was rushing through the streets of Muppet Town to get Janice to the theatre on time for the opening.
But in the rush to leave he forgot something, but what could have he forgotten?!?!
And with all this crazy driving our scientists decide to give Janice a little help …
With a little help from our friends …
Technology and experimentation are no stranger to Beaker, but will his drone ruin the show?
Love is in the air …
At the same time somewhere else in Muppet Town the others were busy going about their day.
And what a day.
A lovely day …
Gonzo had maybe done one bad trick too many and he was having to apologise to his girlfriend Camilla the chicken, but in normal Gonzo style, the flowers he had picked for her had ended up broken too!! 
How romantic …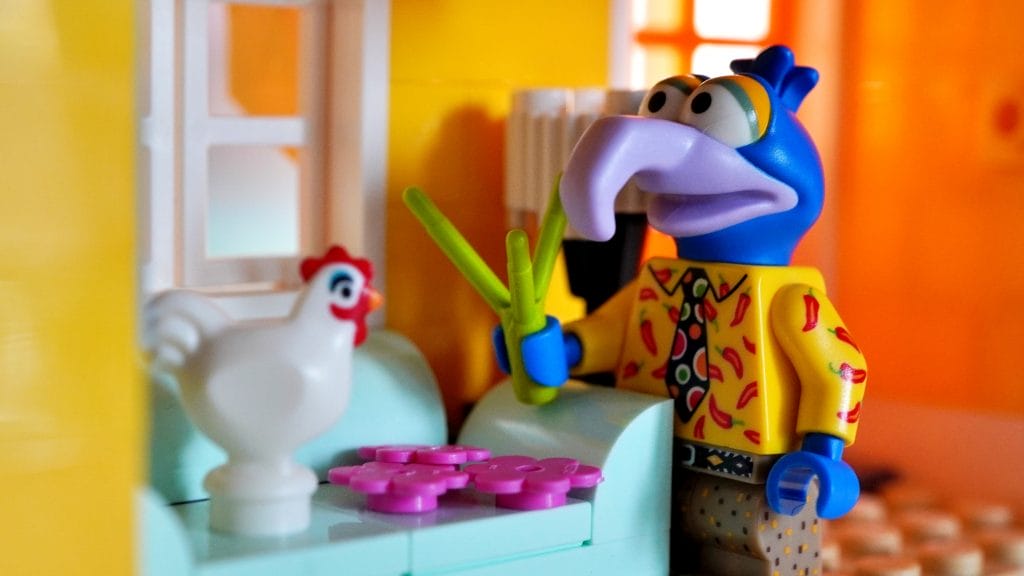 Stadtrundfahrt
Don't even ask how a London Bus with a Hamburg tourist sign ends up in Muppet Town. Maybe something we should ask Stefan.
But it seems that Fozzie Bear did set an alarm after all and was wide awake but still had to rush to get to the bus.
Beaker, Statler and Dr Bunsen Honeydew were already waiting on the bus to head to the theatre.
Banana …
Inspired by Natasja, Fozzie Bear managed to pick up a banana as his microphone.
How confusing is that.
How is he going to perform with this!!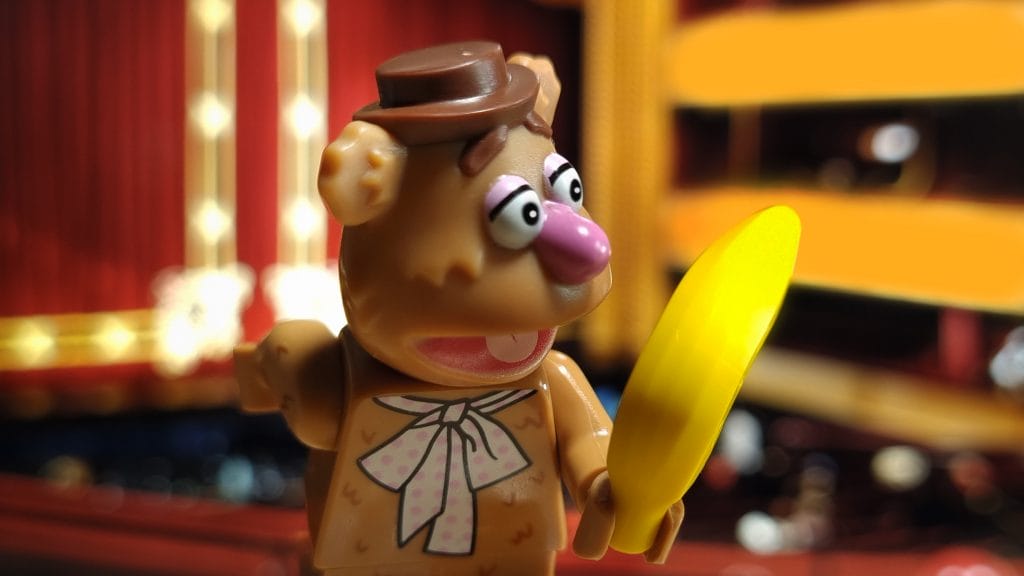 A bath, a frog, and some lipstick …
In the meantime, Miss Piggy was preparing herself for the big performance and enjoying a nice relaxing bath.
Everyone needs to look their best for opening night!
The Dutch Way …
Kermit had misplaced his banjo as he left in a rush to get Janice to the theatre on time on his bike.
And it took him a very long to find it back at home!
A taxi ride would probably be the best option if he was going to make it there on time, but no one was picking up the phone!
Was this telephone booth still connected?
His little green legs would have to pedal really quickly to make it to the theatre on time…
Music is my first love …
Whilst packing up to head to the correct theatre, Animal got just a tiny little bit over excited playing the drums and he hit them so hard, they fell to pieces! LEGO pieces.
He had to collect all the pieces and put them back together before heading off to the Grand Theatre.
Hopefully he didn't break anything!
And he would be there in time …
Now, where was all the glitter coming from?
Meanwhile over in the theatre…
Whilst everyone else was running late, Rowlf had made it to the theatre with plenty of time to spare.
Unfortunately though someone had left some cookies lying around, a dangerous thing to do around a part-Corgi!
What else was Rowlf supposed to do to pass the time?…
Would the rest of the characters make it time for the Grand Opening Night?!
Who knows…
A toy photography workshop at play
You may have been wondering what this strange story in Muppet Town was all about?
Well, it was one creative challenge we gave to our creative toy photographers in the latest SiP Spring Workshop.
One hour.
Create an end to end story.
All together.
And this is the result.
We hope you like it as much as we did to create it.
Stuck In Plastic.
The creative collective of toy photographers.