Today Daniel shares with us his vision of the new #CMF20 viking.
The Viking, Part One
I had two ideas for the Viking.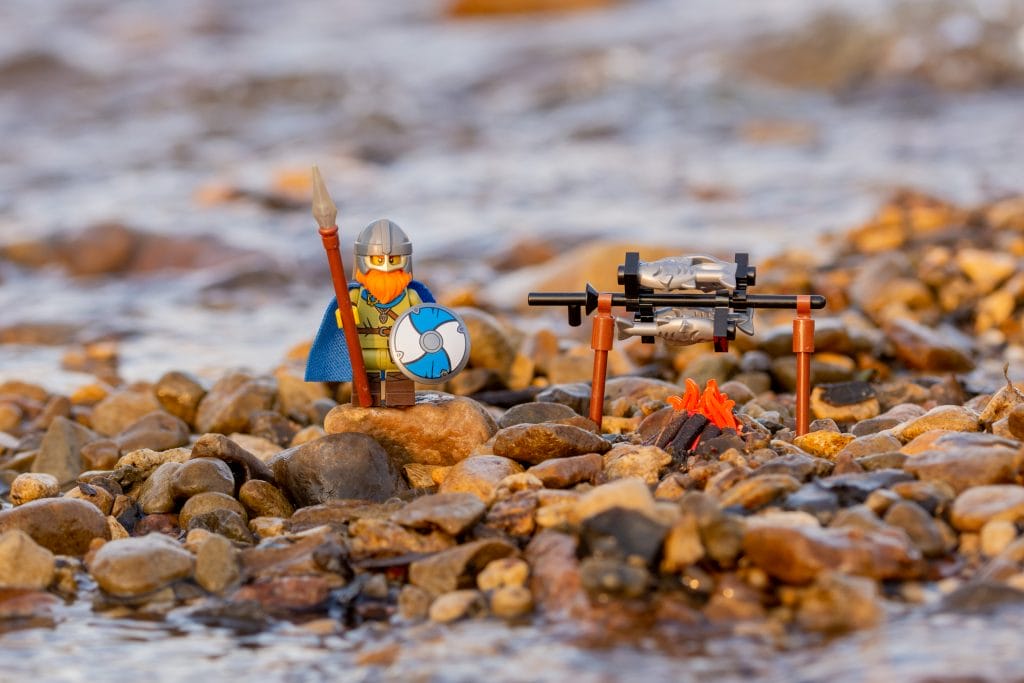 The first one was some sort of campfire scene. I tried it on the banks of a river with a small fake fire (and some fish on it).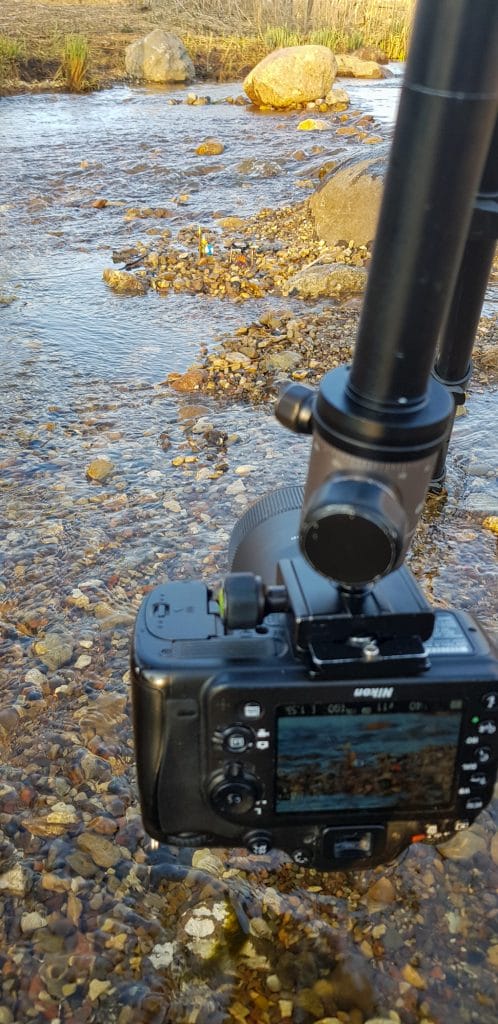 I also wanted to try it with real fire. So at home I built a little diorama to have better control of the surroundings. For the fire I cut some matchsticks, added a wick in the middle and lit it. It took a couple of attempts to get some good results.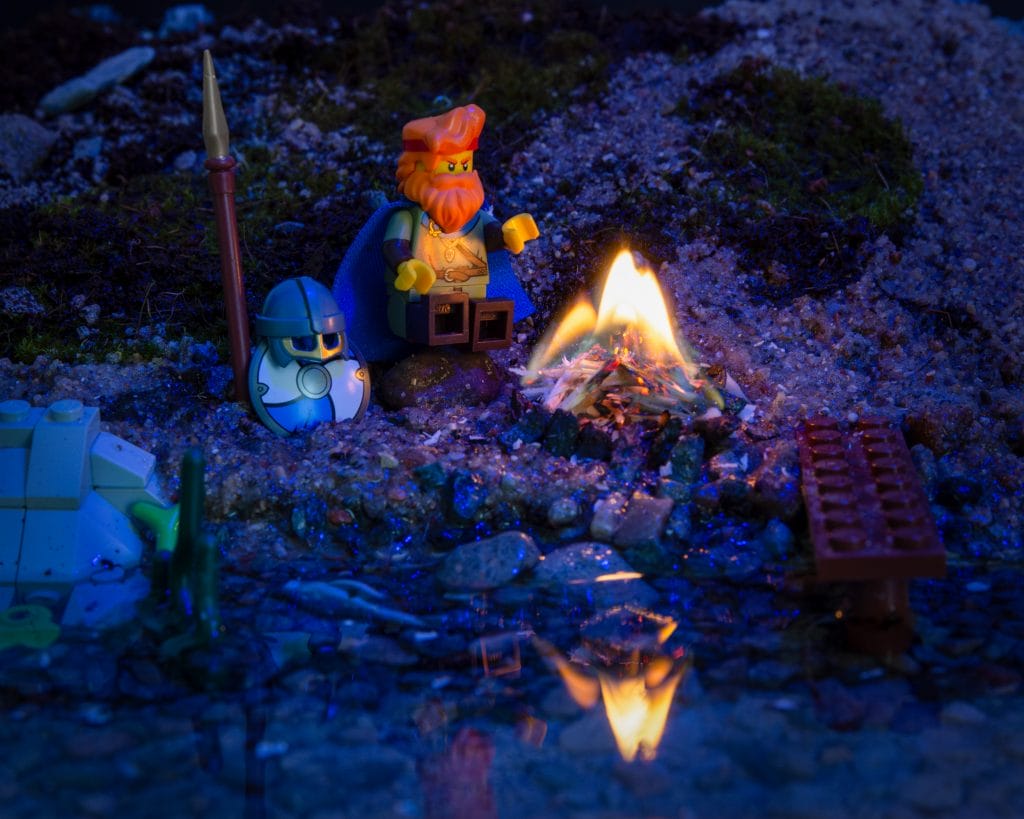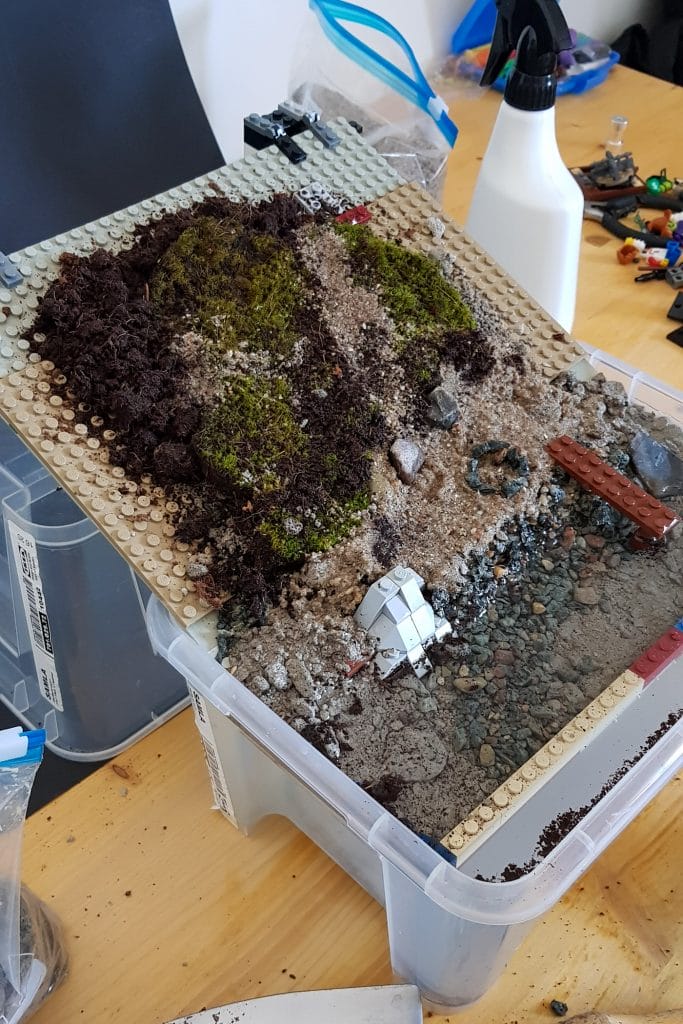 The Viking, Part Two
The other idea was to show a fighting Viking (or one that was just preparing for a battle).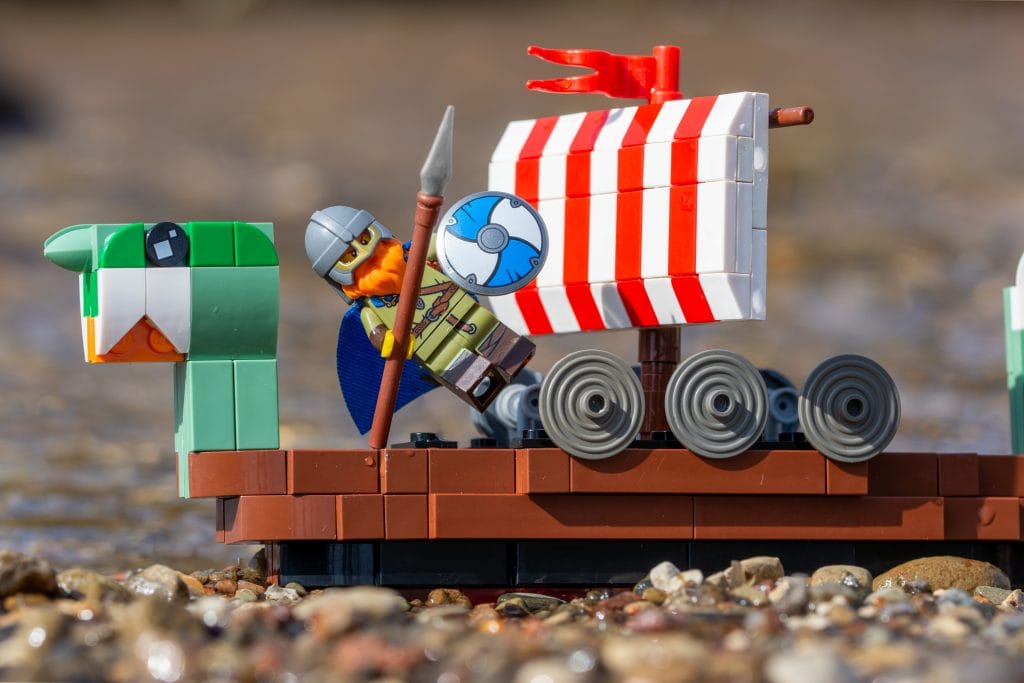 For this scene I built a little Viking boat – or at least something that looked like one – for the Viking to ride on and into jump into battle from.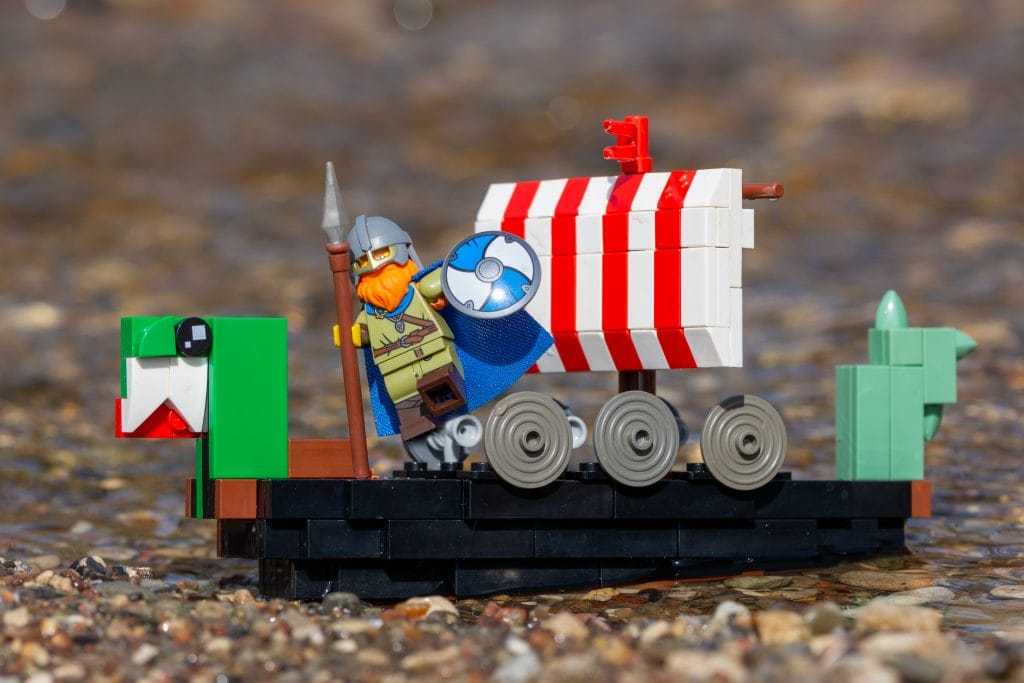 Like the pirate and the knight, the Viking is a great addition to the adventure/fantasy/history staff of my collection. The helmet, shield and spear are really well made and the print on the front is great. I'm not sure why there is a printed cape on the back when a real one comes with the figure, but this just makes it even more versatile.
Thank You, Daniel
Thank you for yet more images of a new figure!
And if YOU want to pick up Daniel's idea and light a fire at home, please make sure to take some extra care and have some water for fire extinguishing close at hand.
This review is part of a series of guest reviews by toy photographers from around the globe. To see all their amazing posts, just follow this link.
Stuck In Plastic.
The creative collective of toy photographers.