@brickmione
Hey there. Here's a little information about Bert, his kids, and vegetables in general. Give a warm welcome to @Brickmione… and his take on Easter Veggies …
Green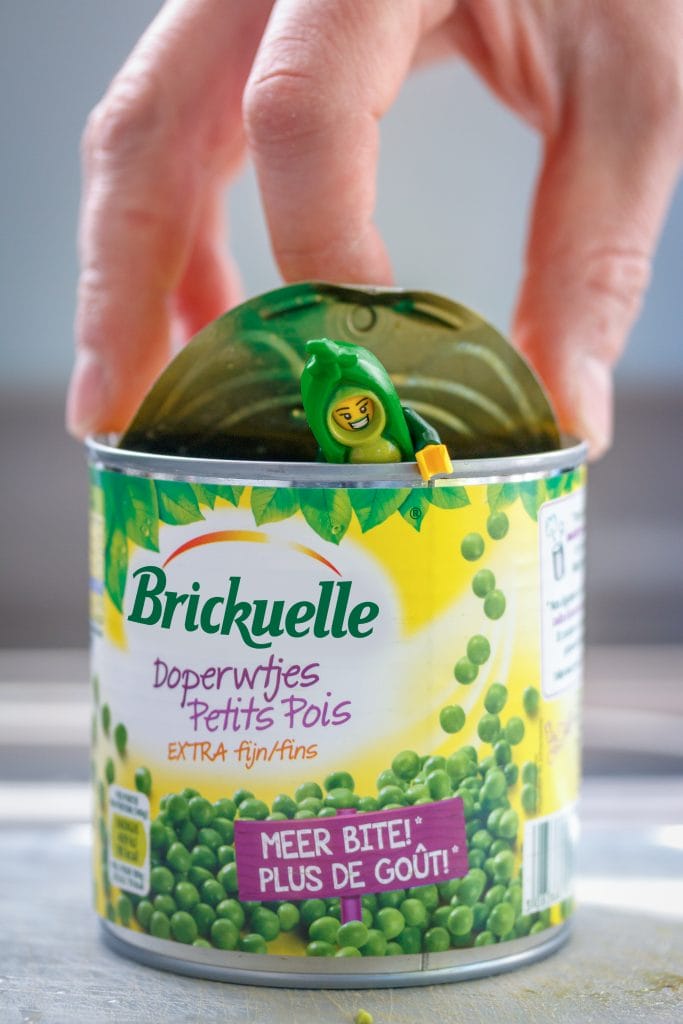 My kids like vegetables more than french fries, so no wonder that Peapod Costume Girl is our favourite. I especially like the fact that there's a print on the torso. We didn't see one on the pizza guy nor the water melon or crayon. My first impression was that the peas in the suit would have the size of a real pea, but infact they're bigger. I checked.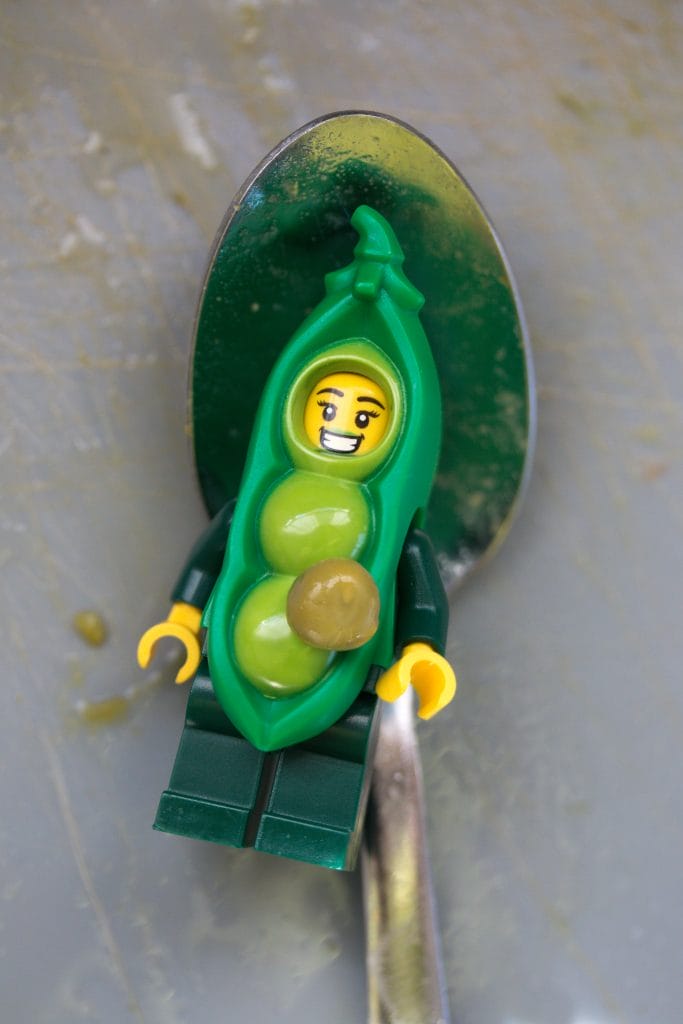 My first idea was to picture her in a pile of green beans. Too bad we just had those for lunch the day the minifig arrived and I didn't have the chance to prepare some more yet. However, we had some peas this weekend. That was a great opportunity for a photo shoot.
While we saw her grow in Wendy's garden, we can now see her peeking outside the tin can and surfing her way out while it's emptied.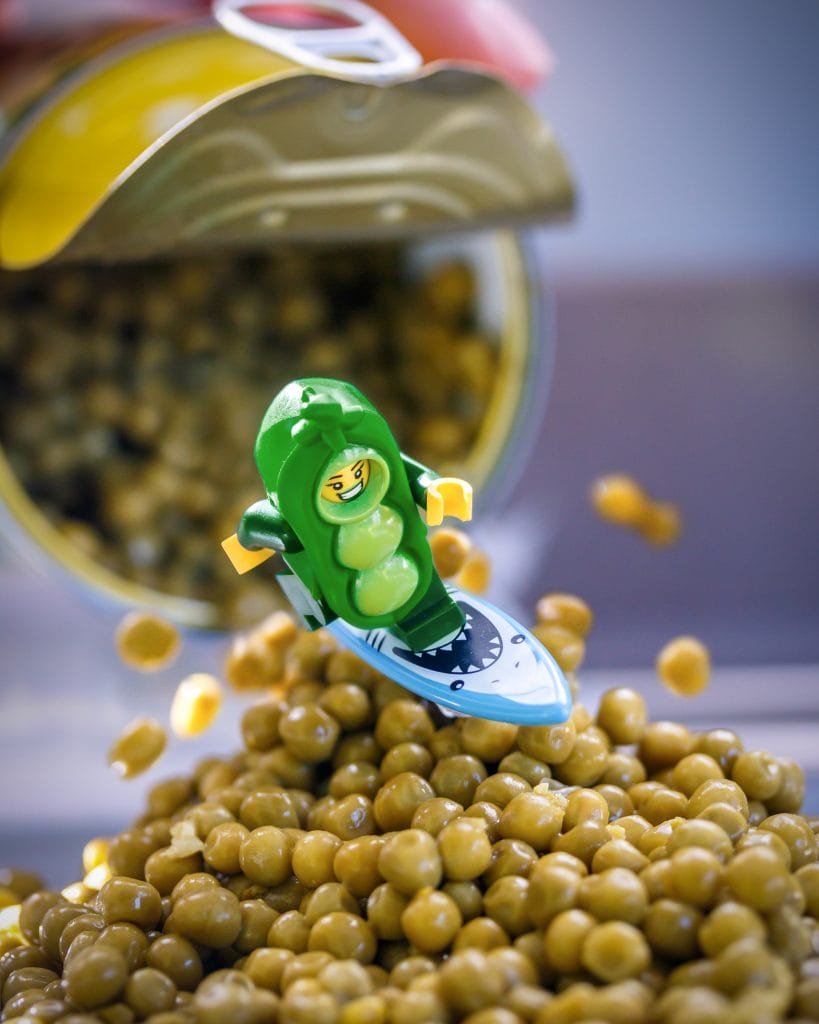 I'm confused by the red apple though. I guess the salad print on her torso probably means that I should see it as a tomato (another favourite here!) but its somewhat troublesome :-)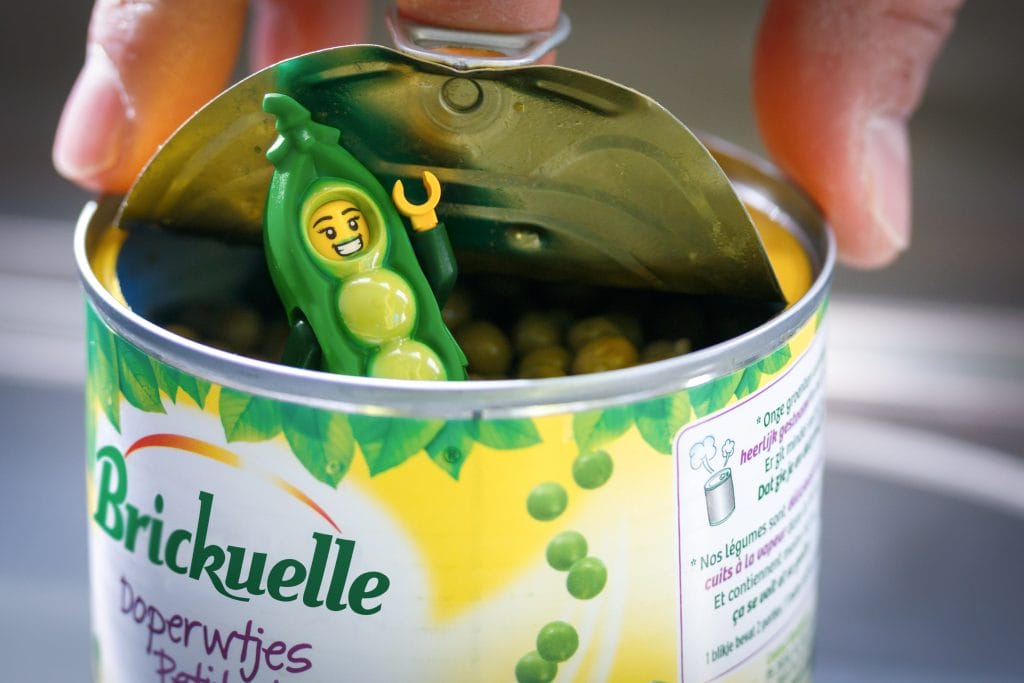 Kind regards,
Bert
This review is part of a series of guest reviews by toy photographers from around the globe. To see all the posts, just follow this link.
Stuck In Plastic.
The creative collective of toy photographers.