Meet Carl
Carl is the one who was chosen by our innocent lucky hand, to receive a full series of the upcoming of CMF20. His mission is to portrait and to review them for us. Here´s a first batch of five new citizens of the LEGO universe.
Hip Hop Girl
I have a big collection of minifigures from different ranges, but a new Collectable series is always a highlight for me. Not just because of all the new elements they add, but the great thought and detailing the design teams at LEGO put onto every single figure.
The hip hop girl is a great example of a great print design, a lovely headpiece and a cool overall look. In order to capture the personality of the character, I wanted to use an urban setting. I've already used this brick wall for a few projects. It's always an interesting backdrop.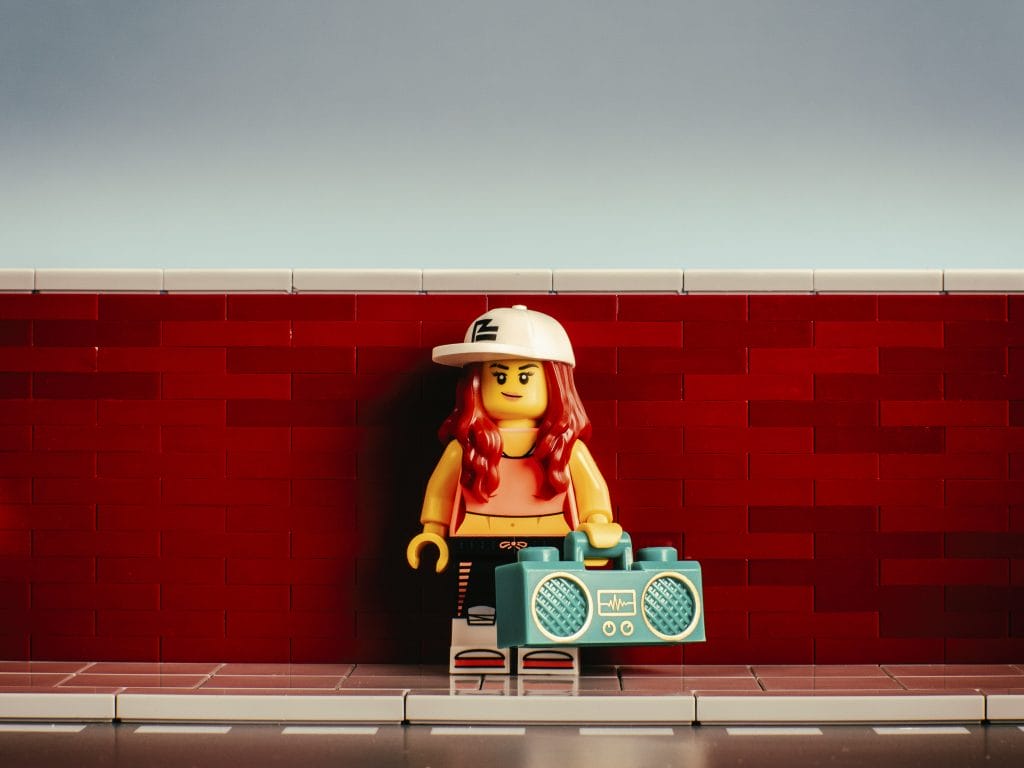 Green Brick Suit Guy
The 3rd one of these that LEGO have made and a nice way to mark 10 years of Collectable Minifigures. It's admittedly not the most interesting figure, but they always make likeable happy faces and are a nice nod to the classic LEGO brick.
The rainbow concept came from an idea that has become popular in the UK during the lockdown: children are putting rainbows in their windows for other children to see when they are getting some outdoor time. I printed this to go in our window for others to see.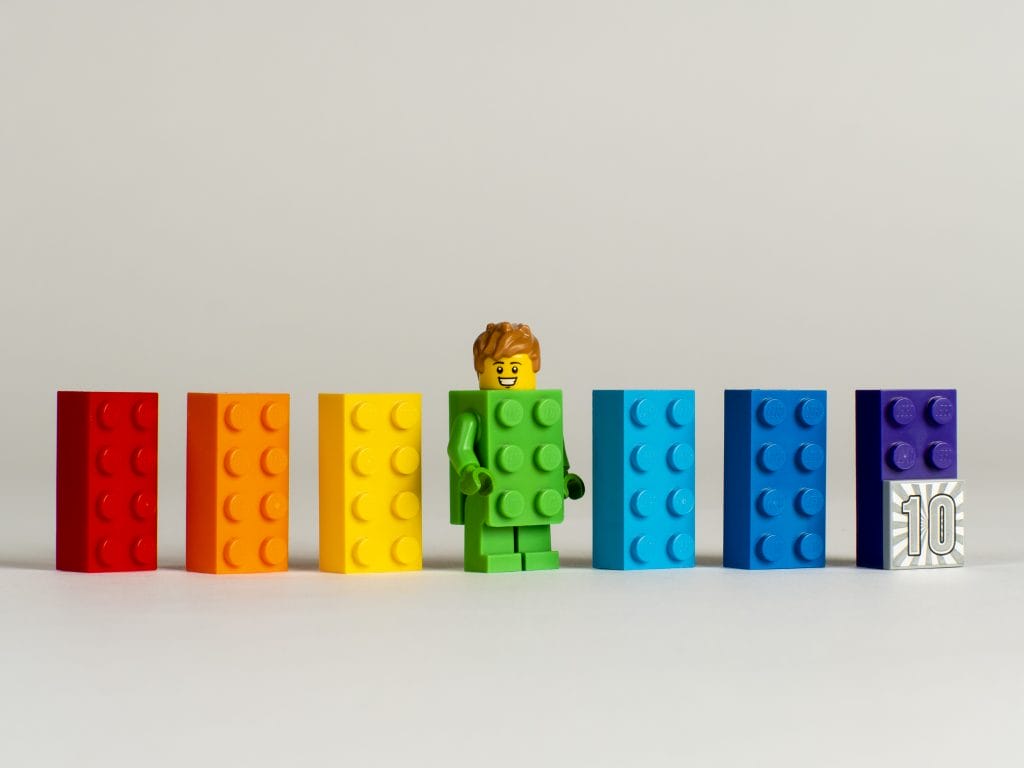 Red Ranger
On of my favourite minifigures from the new series! I just love the colour and crisp design. My goal was to bring out the colour and intensity of this figure with a strong colour background, lots of contrast and saturation. Giving his sword a bright glow was super extra fun.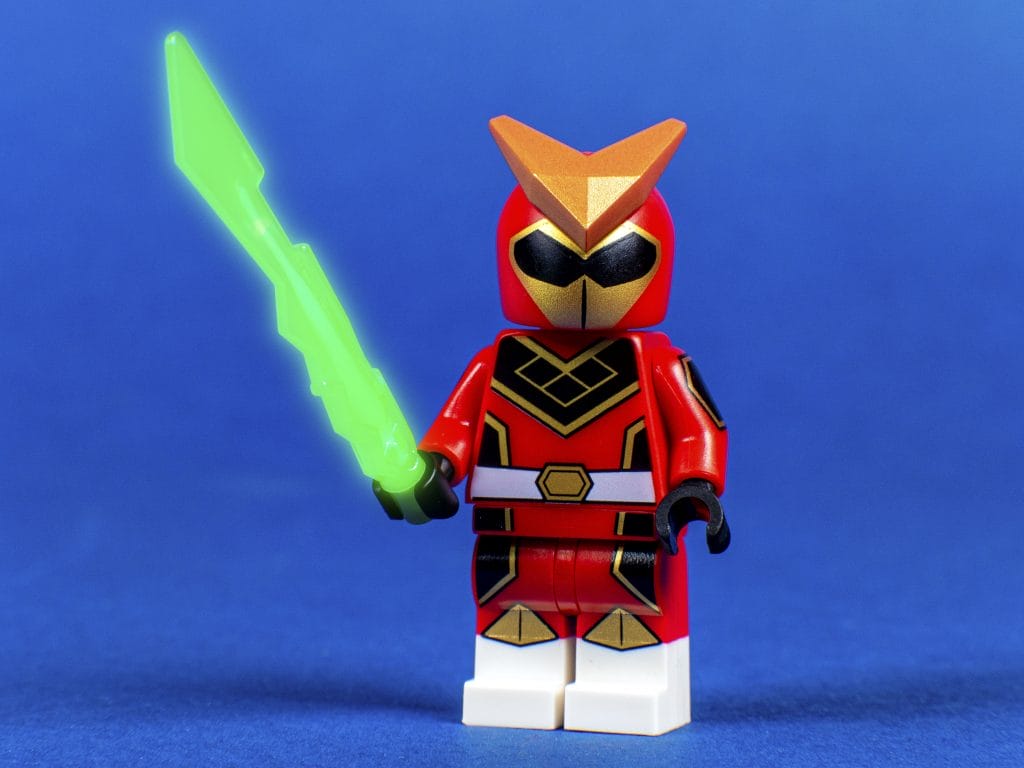 Female Pirate
A simple but charming design with a really interesting face. She´s another nod, this time to the new pirate ship. I chose to go with a simple look for this, with a beach and sea scene. I always enjoy imagining her coming ashore in her rowing boat and ready for mischief.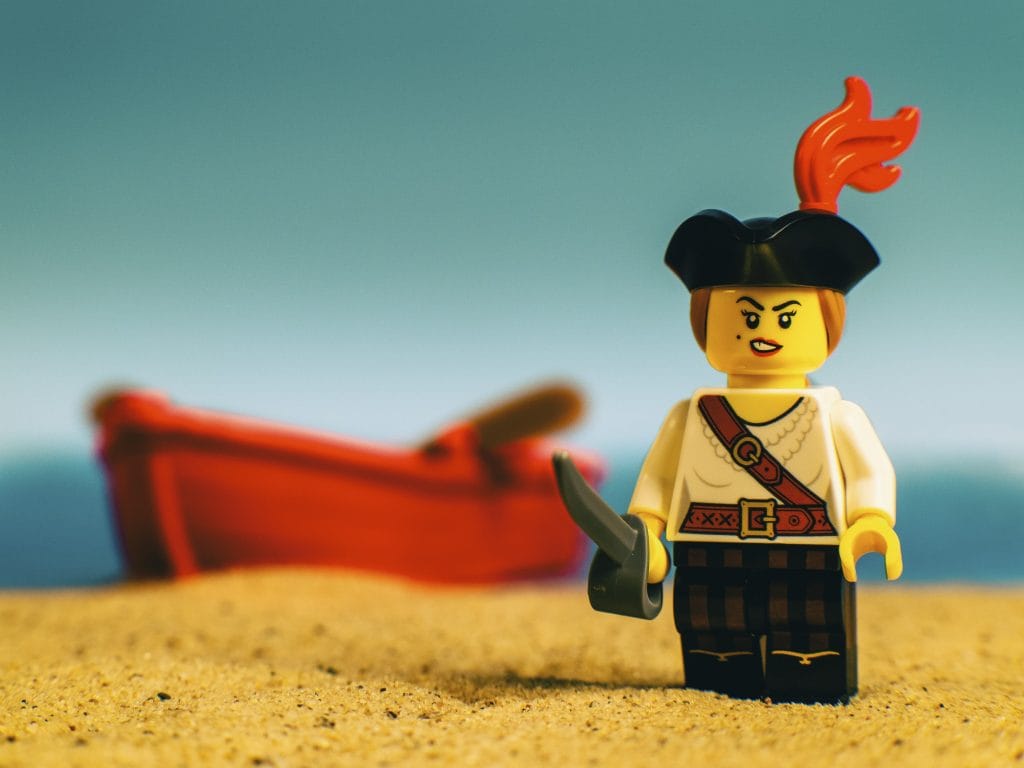 Diver
The turtle is a great little piece, very cute. I decided to use it as the focus for this picture, with the diver watching it crawl up the beach.
The figure is similar to previous ones from City sets, but her suit is really nice and special. She also comes with the action stand they introduced with the recent DC Comic figures, so you can set her up as if she's under the water.
Stuck In Plastic.
The creative collective of toy photographers.