Some of us already celebrated Easter Eve yesterday with chocolate and bonfires. Others are waking up to Easter eggs and continue to celebrate today.  And for some of us it may be just a normal Sunday.
Well, wait. Not just any Sunday.
It is April's Fool Sunday.
And the Sunday that the brand new Collectible Minifigure Series Eighteen is being released around the globe. Not an elaborate April Fools Joke of TLG (we hope) but the 18th series celebrating the 40th anniversary of the Minifigure with one big party.
TLG was so kind to send us a box of chocolate Minifigures for a creative review, and Maelick took this creative challenge to the next level with the beautiful story of Aria having a birthday party one year after her own release with Series 17.
If you have not read the story, then now is a very good time.
Episode 600.
One special character was missing from his review set.
A one per box character. The original police officer of the iconic Police Patrol set, released in 1978.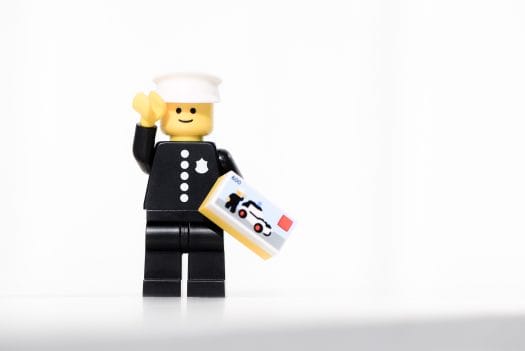 When we got the box, we shipped a full set to the reindeers in the North, and took the Police Officer and his sixteen friends with us to Floating Bricks. We planned to get some creative shooting done on the floors in Hamburg, but close to 10K visitors made that a mission we had to abandon.
Our Police Officer wandered the halls inside Hamburg, but never turned into a super star. He exchanged hands and was the subject of many good discussions about stickers (one of my pet topics when it comes to LEGO tiles). The original policeman had a full black torso with a sticker attached to it. The new released one is the real deal and printed.
Thank You, LEGO, for not going completely retro on us.
Great discussions.
No stickers.
A photo shoot abandoned.
A great party in the making.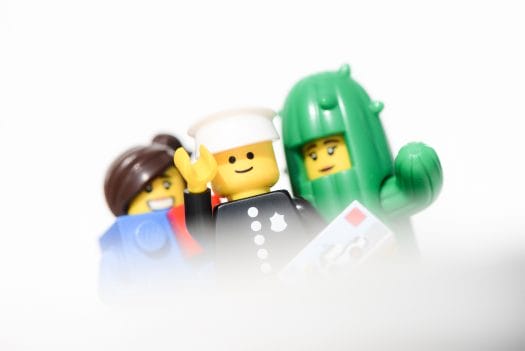 Whatever floats your boat, from celebrating Easter to tricking friends into an April fools day prank, we wish you all a Happy Sunday.
And to The LEGO Group, thank you, for releasing this little iconic Minifigure 40 years ago.
Thank You.
PS. We just noticed we have another little celebration in the making, but that is  for next week. First some more chocolate …