I woke up this morning to a lovely mention on Facebook of a new LEGO ideas of one of my absolute youth hero's and I was instantly sold. This was not only a project I would like to see succeed because it looked cool, it is a project that will allow me to finally meet Tintin on the Death Star, and have Indiana (Junior) share his stories in the Cantina with Haddock and seriously expand the imagination of generations to come. My imagination and the rabbit hole of new adventures just exploded.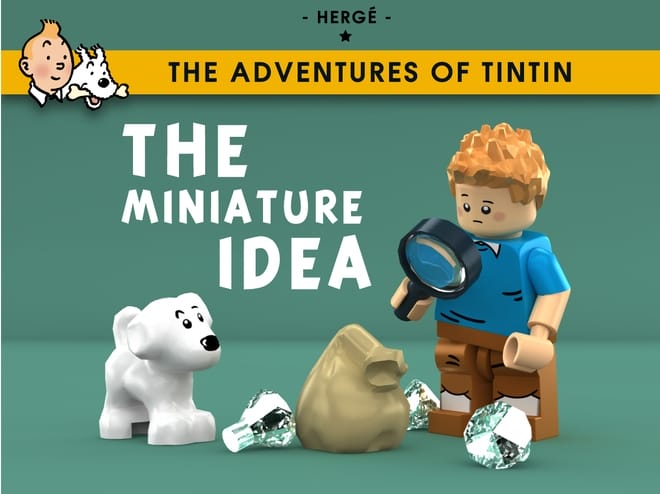 It also took me back to a wonderful Saturday in Seattle when Vesa and I spent a good hour sharing sweet child memories of influences of Belgian (my roots) comic artists we both felt influenced by while the rest of the audience in the car got seriously bored by the two of us.
Tintin was on both our list.
And so was Gaston. And a few others.
If you don't know who Tintin is, I really recommend you try out one of his adventure comic books, they have been translated in more than 70 languages, so you have a fair chance you will find a copy in a local comic store or flea market.
The comic series is set during the 20th century. Its hero is Tintin, a young Belgian reporter. He is aided by his faithful fox terrier dog Snowy (Milou in the original French edition and called Bobby in Dutch). Later, popular additions to the cast included the brash and cynical Captain Haddock, the highly intelligent but hearing-impaired Professor Calculus, and other supporting characters such as the incompetent detectives Thomson and Thompson and the opera diva Bianca Castafiore and takes you places. From Africa to the Moon. From the Americas to the Soviets.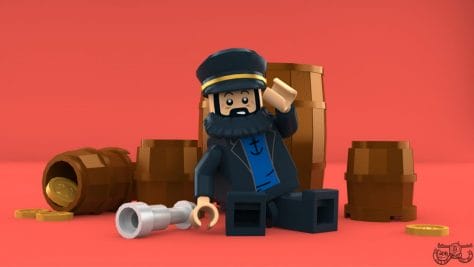 I am really curious if the LEGO group will be able to convince the HERGE family of opening the legacy of Tintin to LEGO, but I really do hope so. There are some beautiful adventures hidden in the Tintin adventures, and what better way to travel in style to Death Star in the Tintin Rocket or embark on a voyage into the deep seas with the Unicorn.
Go ahead and do support this fantastic LEGO idea of Concore and lets keep our fingers crossed that the LEGO group and the HERGE foundation come to understanding.
For now, I can just hope … and give my vote.
Me2