Thanks
Hey there. Welcome back here on another bricktastic TGIF Friday. But first, let's look back at the week.
Thank you all for some great submissions for week 22 and the frog's perspective. I enjoyed each and every single image, with or without frogs. If I was to break all of this frog business down to one line to remember, it would be something like this:
Don't be afraid to try out some new angles occasionally (be it from deep down upwards or from up above and all the way down. Keeping your camera on eye-level of the subject is good, but sometimes you may want to change your position.)
Good. Let's have another sip of coffee (pun intended). Right. Ready to move on? Here we go!
Welcome to week 23. Now that we got to know each other a little better, let's prepare to get to our destination in the north. Remember? Sweden! Midsummer! Yeah! If you're ready to join in on the fun, here's how this little story continues:
Mission1:
To be there in time for the great day (and the shortest night) we need to travel. In this week I want your sigfig to get moving towards the midsummer party. You can get going anyway you want to. I'm pretty sure that some of your mini-me's will have access to a bicycle, a car, a bus or a ship. Maybe they will hop on a plane or a train. I'm not exactly sure, but as Swedes are usually very friendly people, I can imagine they'd also accept if your minifigure travelled in a spaceship. Let your imagination run wild on this one.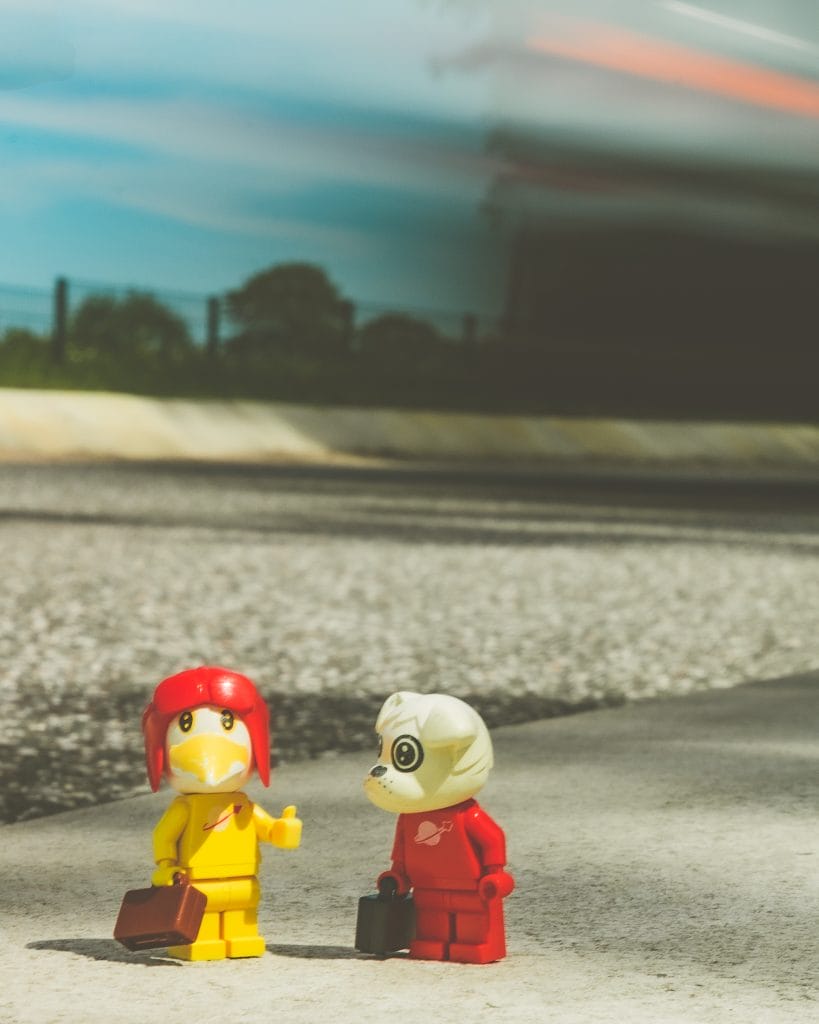 Mission1.1:
(extra task for the daredevils among us and those who like to take it a little further)
In order to give your image a little extra something, do think of how to create the idea of motion. Will you use what you learned from Suné about long exposure in the beginning of the year? Or will you add a little motion blur in post-production (Photoshop,Snapseed, etc.)? Maybe tilting your camera angle just a little will help? Or some leading lines? Remember, you are the creative director of your own image. Make it stand out!
The hashtags to go along with your images shall be
#SiPgoesTGIF_HurryHurry and #SiPgoesTwentyTwo .
Now go out there and come back with some more wonderful images, you lovely people!
A Non-Belgian living in Hamburg, Germany. Curiosity-driven and mostly to be found on tiny adventures and great journeys.