When Boris asked for volunteers to receive from our dear friends at LEGO the new TECHNIC 42129 Mercedes-Benz 4×4 Zetros Trail Truck, my hand rose by itself, as if with a will of its own.
Big truck, big wheels, and some driving challenges, it is useless to resist (and LEGO do have cookies).
The Zetros is a powerful truck like the Unimog (remember TECHNIC 8110 Mercedes-Benz Unimog U400?), you could buy in 4×4 or 6×6 configuration. Here LEGO propose the 4×4 one, which is enough to have some fun. A 6×6 version would have required one more L motor, making the price really not affordable.
One more time, a great building experience, with very interesting mechanical parts, a brand new differential locking system, details in the driver's cab, the hood opening system…
And, of course, some stickers: that's the price with such models, to reflect the reality of paintings and real stickers.
But here we go.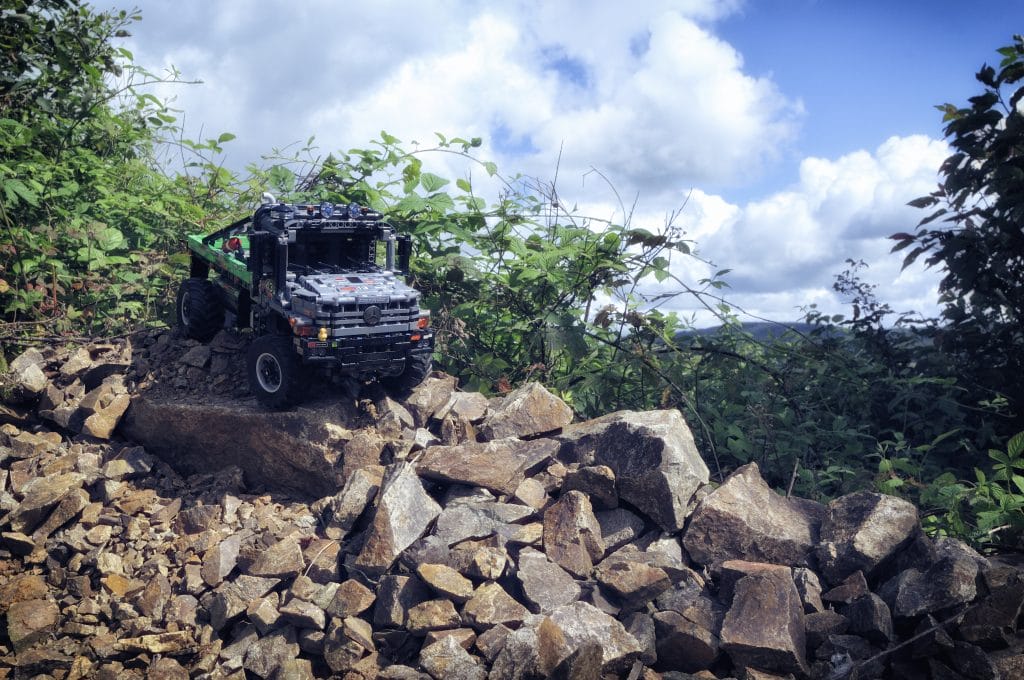 Danger Zone
As a toy photographer, I'm more used to minifigs, which are way smaller. It's like the dark side: quicker, easier, more seductive.
When you take pictures of bigger models, you have to care more about the space all around it in the frame, for the formats of today's publications would change depending on the SoMe you share your images.
And to be honest, I have been forced to go out of my photography comfort zone, when shooting, but also while post-processing my images.
The first step was to find a place where the model will fit in, where it will fully express itself.
I mean, a Zetros isn't a Lamborghini Sian or a Mustang, you're not going to take it to the city. It's a wild beast, made to overcome obstacles.
Besides the classical forest zone where I took it first, there was a pile of stones that was just waiting to serve as a background for the Zetros.
Once there, I put the model in various positions and play with the incredible trial ability.
Believe it or not, but the Zetros has climbed up and down the stones, with an incredible grip and thanks to the differential locking. It's slow, but it climbs the way we find it.
At first I was tempted to simply put the Zetros in impressive or very aesthetic positions just to get some stunning images.
But in the end, I felt better with realistic positions, and playing with the Control+ app gave some more fun to the sunny photo session.
An advantage of the stones spot, which was a bit higher, I did not have to lie on the ground for the shots, whereas in the forest, I had to do it.
The F word.
Then, the post-processing step came, an other kind of fun.
Boris suggested me to test some filters effects on my images.
Filters. Me. LOL.
Except when doing mobile photography, where I edit images with Snapseed, I don't use filters. Of course, I can spend time to find the night effect that fits to the story of the picture, using layers, but preset filters?
And you know what? Boris was right.
It took me some time playing with the several options and find the combinaison that would makes me happy. And it will take time again until I am at ease with this.
The experience here was nice: my original pictures were a bit flat compared to the final result.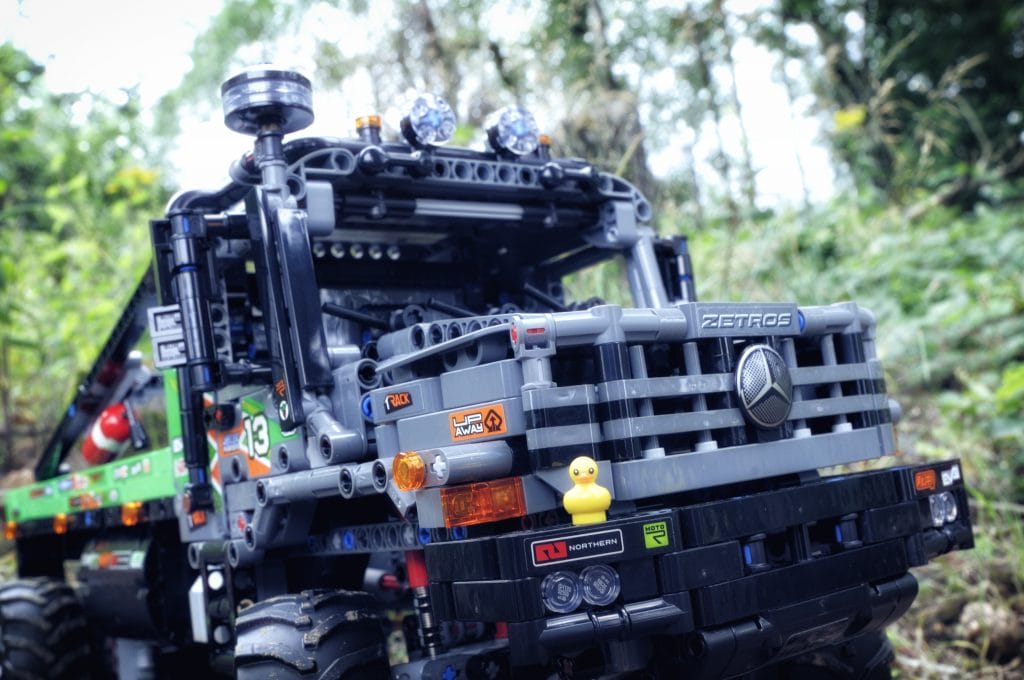 To conclude, I would say that I really enjoyed the different stages of this photoshoot.
I was forced to change my comfortable habits, whether it was framing or processing photos. And getting out of your routine, even if it's a little scary, it helps to progress in the creative process.
So I can only encourage you to take the plunge, take pictures of models of the size totally opposite to those you have mastered, to test other ways of processing your images.
It's satisfying to see the result, even if you have to start over a few times to get something that works for you.
Many thanks to SiP and LEGO for giving me this opportunity.
Why so serious?
Fan of Batman and Star Wars and LEGO and Comic books and words twists and cats and cooking and unexpected shootings and coffee.