Wow, Just Wow
When I came home from work the other day, it was already late evening. Work had been busy and I was tired. Still, I couldn't resist opening a package that the mailman had delivered earlier. And I already thought I knew what was inside (an image had been shown on the landing page of TLG for some hours on February 1st). Then again, I wasn't quite prepared for this level of awesomeness…
Welcome Little Pony
Right in front of me was a copy of the brand new Creator Expert set #10265 Ford Mustang. My first thought was: Wow! And my second one was: Wooow…. This set contains 1471 pieces, 18 stickers, a manual and some nifty and beautiful details and surprises. Not only is this, again, a wonderful addition to the classic cars range. This is also the first one with steerable front wheels (great for toyphotography). And the cream of the crop: this beauty is customizable (even more fun for toyphotography)!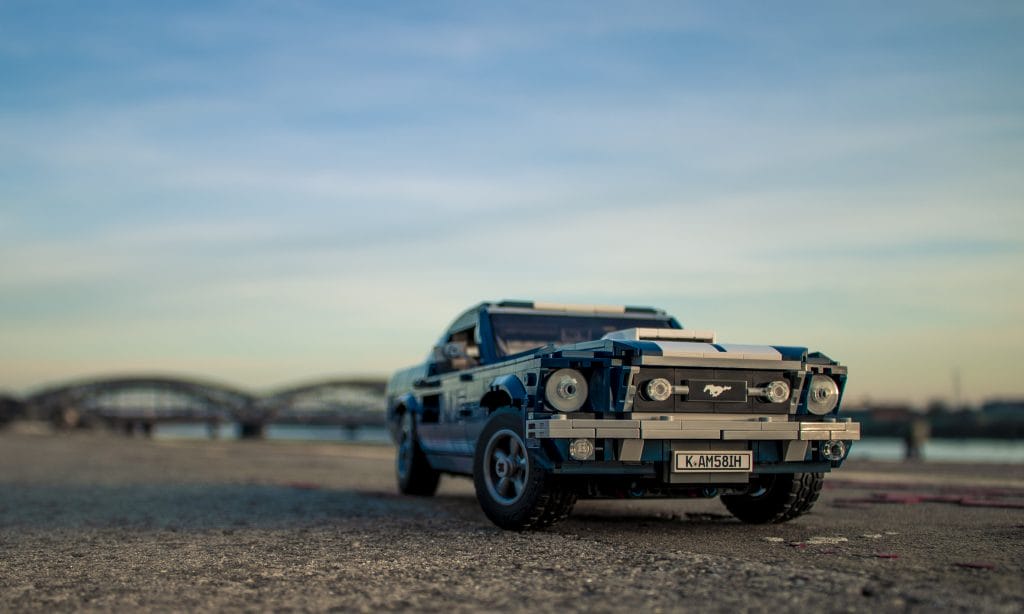 Start Your… Bricks
Although I could hardly wait to see the finished model, I took two evening sessions to finish the build. The instructions are easy to follow (with some background information about the original car spread here and there). I am well aware that stickers are always a big point of discussion with every new set (personally I just love them). Here everyone can cool down. There's a good balance between stickers and printed tiles/ bricks. And ten of the eighteen stickers are reserved for the license plates from England, Australia, California, Michigan and Germany. (I'm not giving away the clue about the German one. It is explained in the instructions and you shall find out yourself. It reminded me of having chatted with LEGO Senior Designer Adam Grabowski two years ago and him mentioning his collection of cars- and none being manufactured after 1983…)
Done With Building? Probably Not…
Once you´ve reached step 313 of the instructions you will see the finished model in front of you. And then you will probably turn the page- only to find out that there are six ways to customize your very own Pony. They are shown in 46 further steps.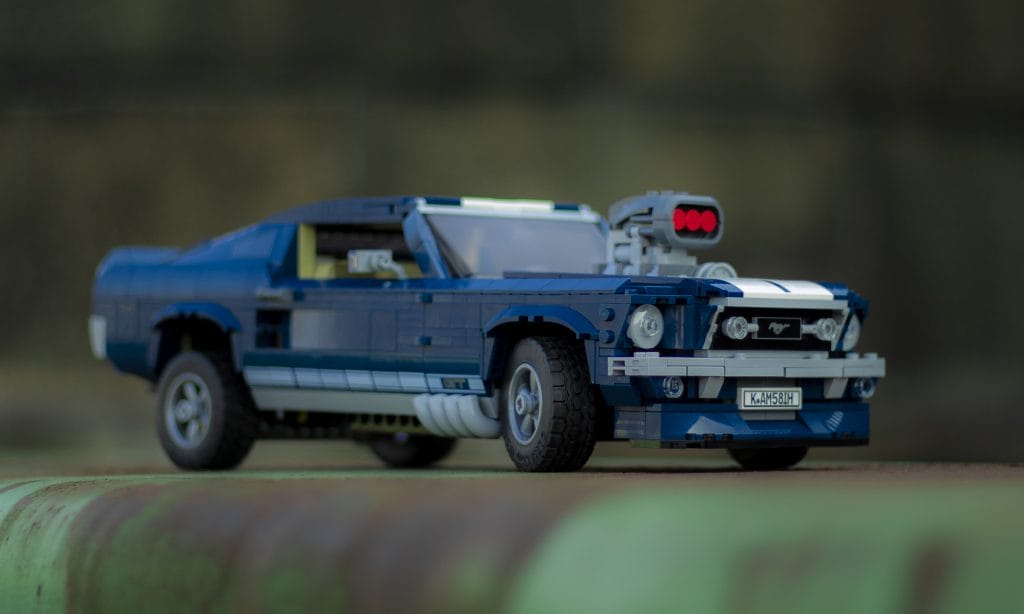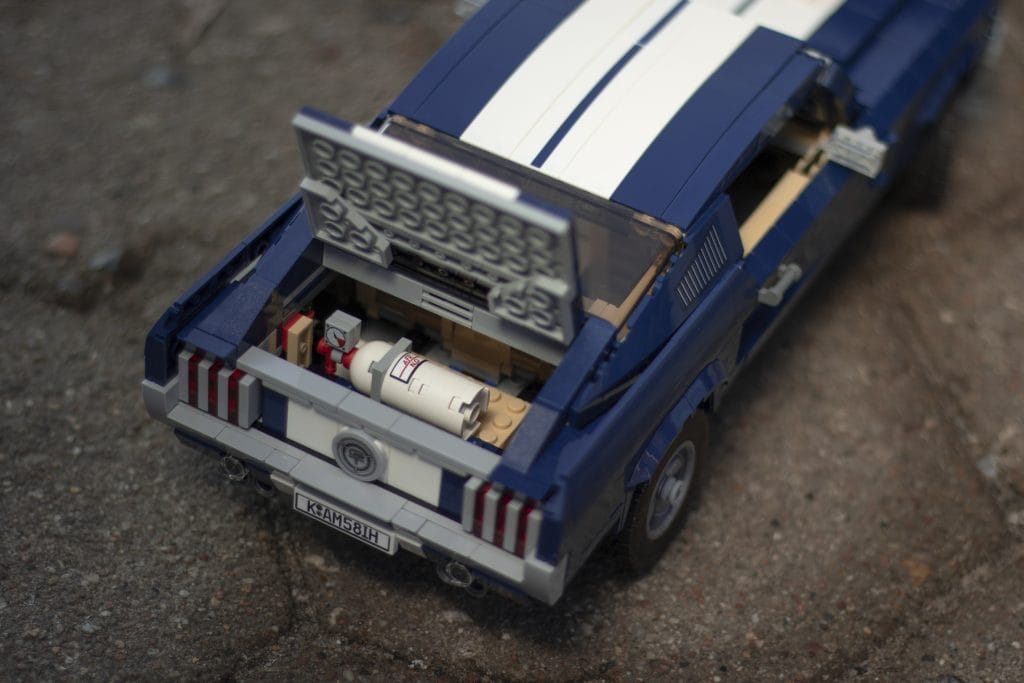 A Game Changer
To me this model is a gamechanger (not just because of all the details hidden. My absolute favourite: sticker number four). The system of the brick always provided a chance to adjust every model after your demands/wishes/ideas. Now this Mustang already comes with several suggestions to build it into the one you like best. A great idea for the lesser experienced builders like me. It reminds me of the Brickheadz #41597 Go Brick Me set.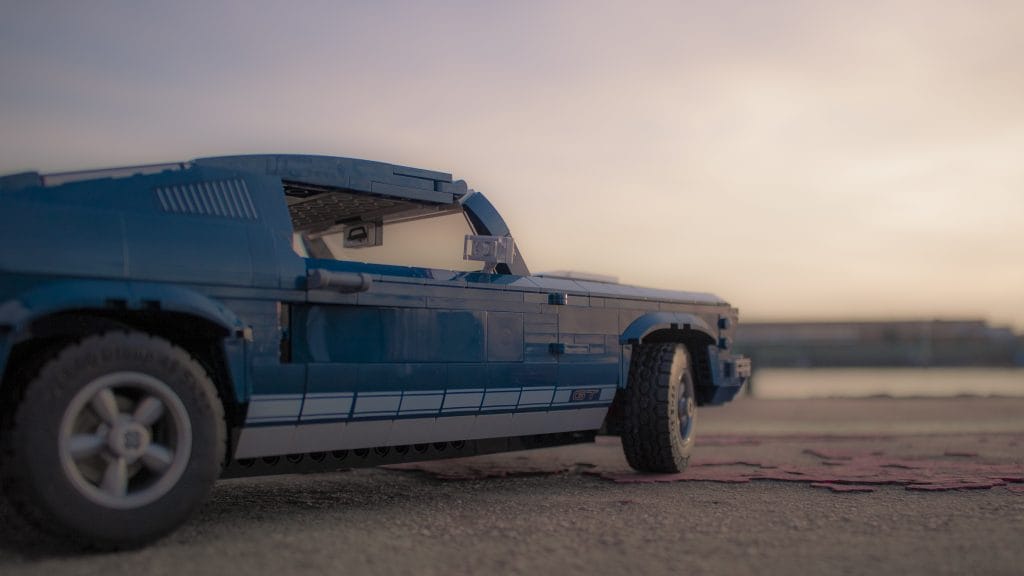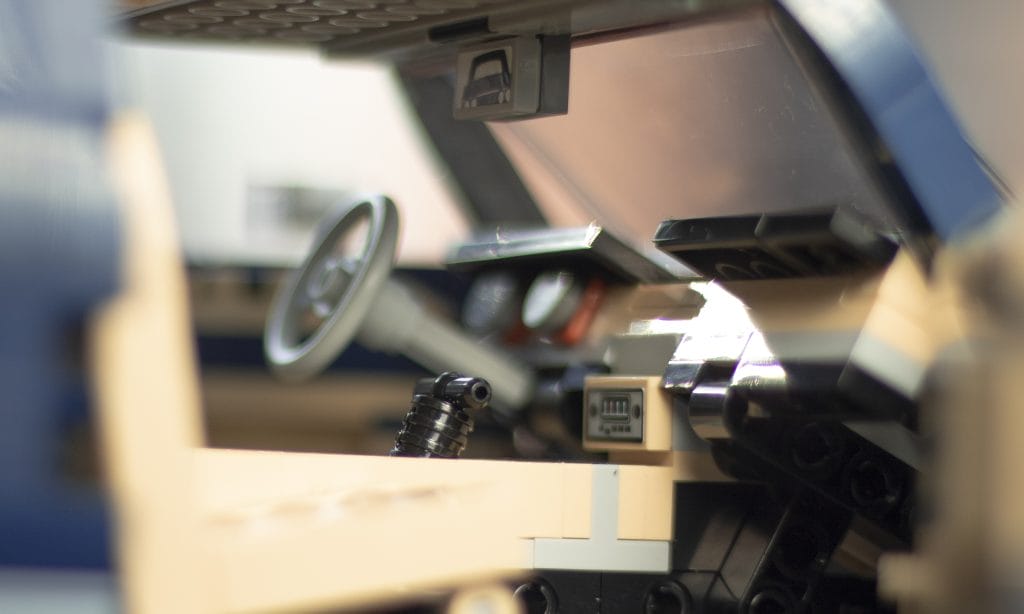 There are only two little grey thoughts I had while building, playing and shooting: First, I washed my hands pre-building. Still, the blue bricks are absolute fingerprint magnets. I even tried white cotton gloves on but gave up after two building steps. It just wouldn't feel the same.
Secondly, it took me a moment to find out why-oh-why the bonnet wouldn't close properly. Much to my surprise, the stabilizers for the engine kept it from doing so. Then again, it's nothing that can´t be fixed in the blink of an eye, right?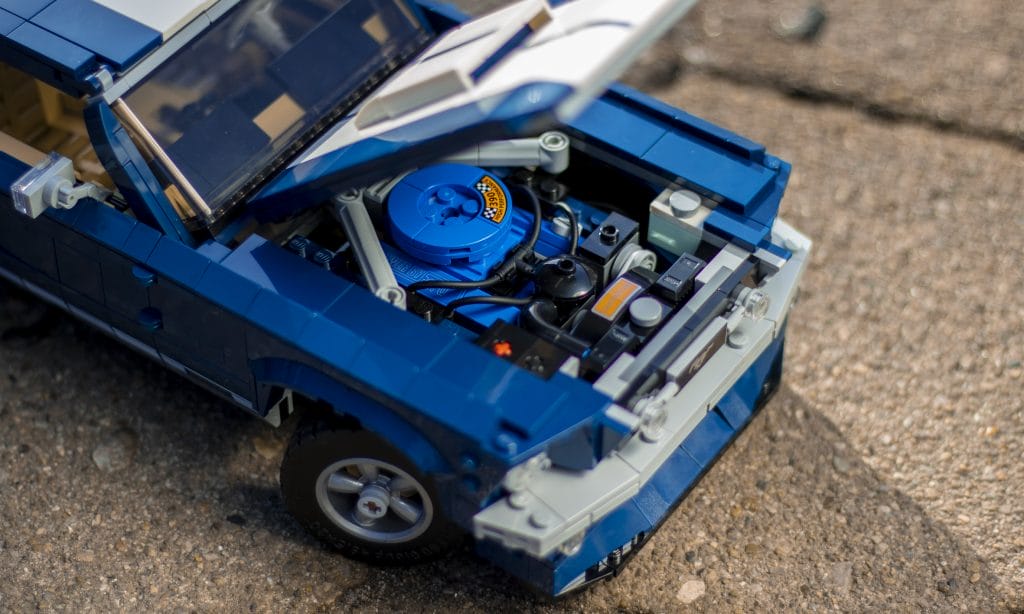 Thank you to The LEGO Group and everyone at the LEGO AFOL Engagement Department for providing this set.
Last Not Least: What's The Name Again?
One more thought I have to share with you: what do you call this beauty? Some may say Eleanor while thinking of Nick Cage and Angie Jolie in Gone In 60 Seconds. Or some may remember Steve McQueen in Bullitt. Although I know that the Mack Rice song Mustang Sally from 1965 is about the driver, not the car. Still, to me this blue beauty is and will always be Sally. What will you call her? Or him? (It???)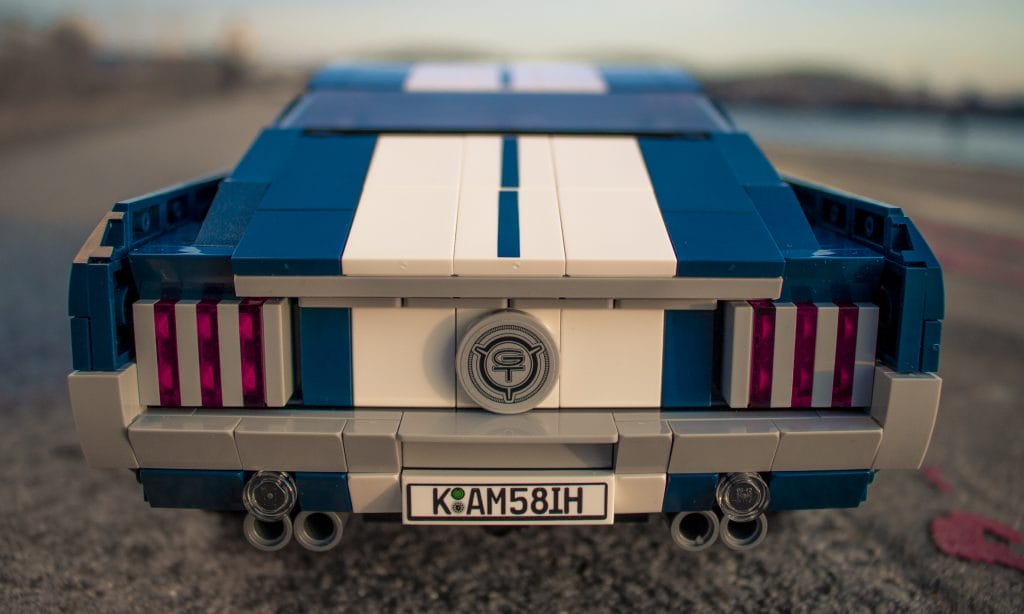 A Non-Belgian living in Hamburg, Germany. Curiosity-driven and mostly to be found on tiny adventures and great journeys.