The LEGO® Group and Das Auto did it again. Another cult vehicle will make it into the car collection of AFOLs around the world with the reveal of the latest version of the ubiquitous LEGO Volkswagen T2 Camper Van. Yep. Complete with pop-top roof with a tent.
Ready for summer road trip adventures and photo shoots alike.
The new LEGO Volkswagen T2 Camper Van is based on its namesake of the late 1960s. It succeeds the much-loved previous LEGO Creator Expert Volkswagen T1 Camper Van (in short T1). A camper some of us here took on a road trip all the way to Cape North.
This new set is larger than before. A distinguished new body paint, a sliding door, as well as the trademark T2 wraparound Baywindow front windscreen. And a new yet instantly recognizable 'face.'
A working steer.
Under the front, this set also features working steering, which is quite handy for a car. The T2 Camper Van's detailed camping interior is also fully equipped for the open road. Opening cabinets to store your camera gear. A fridge for the orange juice. A sink to clean the dust away. And even a gas stove with a teapot to brew some Octancoffee high tea.
Days at the beach are suitably catered for, as the set comes with a set of folding chairs and of course a surfboard for some cool water shoots. While a folding rear bench seat provides a comfortable place to stay under starry skies when doing some night photography.
And that is exactly where some of our resident toy photographers took this beauty when they got it for a test ride and a photoshoot for TLG UGC (more on that later).
Volkswagen Campers are of course synonymous with customization, and the LEGO Volkswagen T2 Camper Van set is fully prepared for personalization, with two sticker sheets including retro decals and a choice of German or US number plates.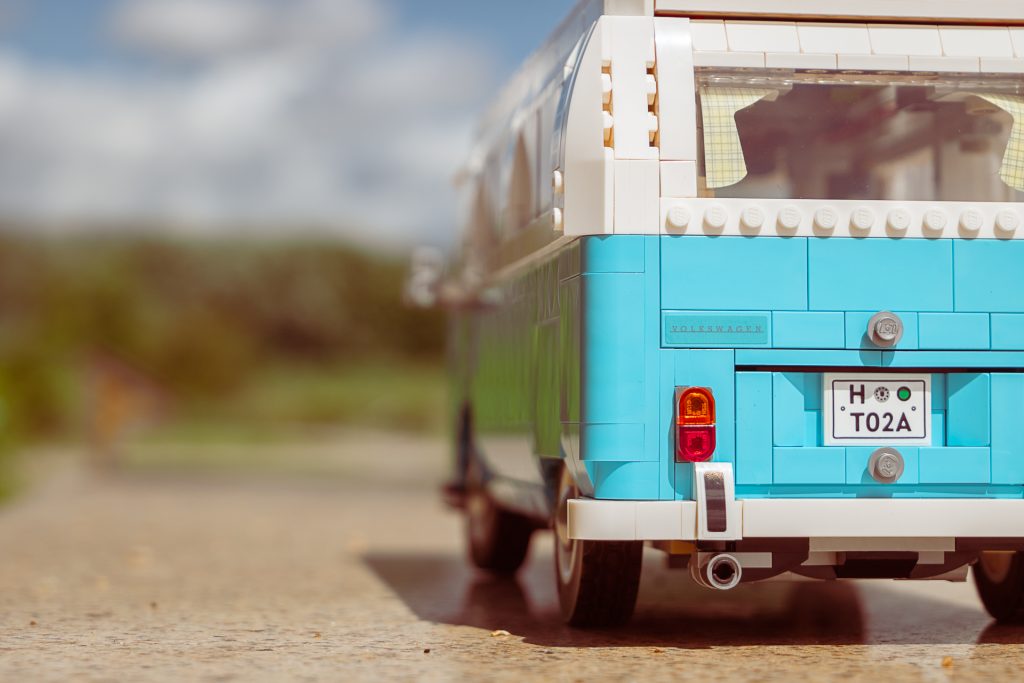 A rare breed
LEGO Designer Sven Franic commented: "The Volkswagen Camper is a rare breed of vehicle that commands affection like few others, and we know the LEGO version will bring a lot of fun to people who've been lucky enough to have or go camping in one or always wanted one."
"Though the Volkswagen Camper is no stranger to our LEGO cars collection, this latest iteration brings even more delights for LEGO builders. The meticulously kitted-out interior is sure to charm seasoned campers and adventurers alike, while the eye-catching exterior with the pop-up roof is a feat of engineering just like the original."
Will you get one?
The LEGO Volkswagen T2 Camper Van goes on sale on 1st August 2021 from LEGO stores and on LEGO.com at a whopping 159.99 EUR / 179.99 USD / 149.99 GBP depending on your location.
So the question remains.
Will you get one?
A Non-Belgian living in Hamburg, Germany. Curiosity-driven and mostly to be found on tiny adventures and great journeys.