After a reflective night and a bite too eat. Boris and I were all ready for day 2 of the virtual RLFM 21 days. Today Stuck in Plastic were able to Interview the LEGO designers and ask them questions. We can share some of our conversations with you all. First interview was with the Minifigures Designers.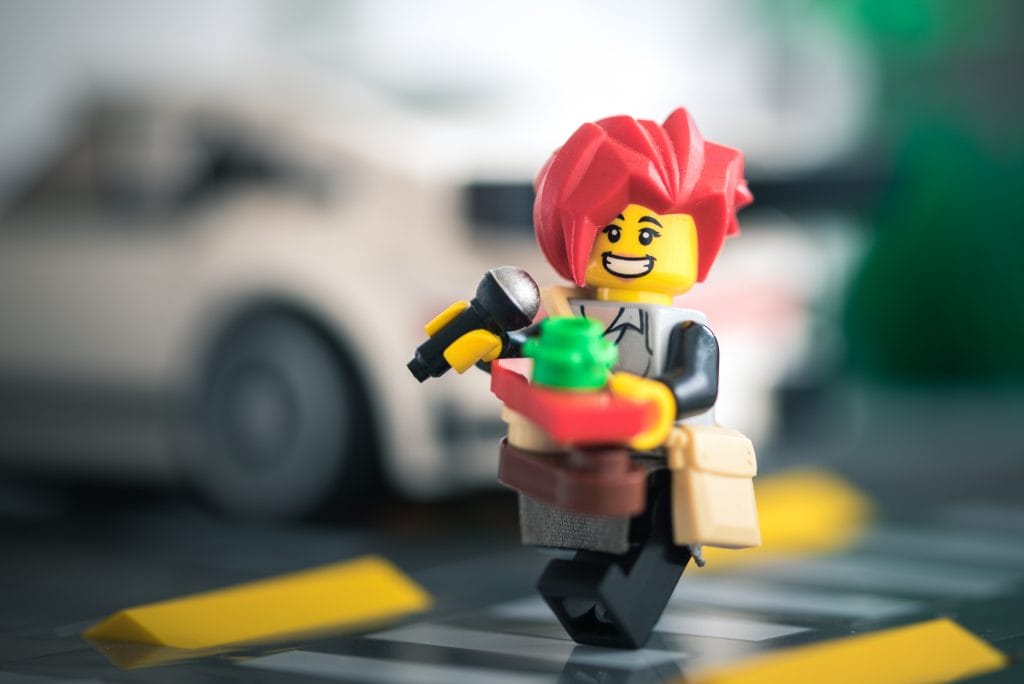 Minifigures
with Astrid, Head of Model Governance & Mark, Designer
As we entered the Minifigures interview with Astrid and Mark, I was blown away by their wonderful comments. They both said how much they were loving our photographs. They referred to them as amazing, super cool and they were great to see. As a matter of fact, there was such a positive feel from them both, they were also very welcoming and great to chat to.
We had twenty five minutes during each interview session and we certainly had lots to talk about. Minifigures are quite possibly my most favourite element of LEGO, as my own toy photography journey started with a self representation using a mini figure. Being able to create something special using these mini figs has enabled me to see the world from a different perspective and allowed my imagination to bring inanimate objects to life. I cannot wait to shoot the new series.
Coming Soon …
Talking of new series. There is a new set due for release in September 2021 and we had the pleasure of seeing the designs ahead of production. Obviously we aren't going to leak this information but we can tell you they are looking amazing. Both Astrid and Mark told us about the process they went through in creating this set of minifigures (more to come … ) and they are looking forward to seeing what we do with the mini figs in due course.
Wrong Legs. Meep! Meep!
With time almost coming to an end, Boris mentioned about his own moc up using the latest Looney Tunes mini figs and questioned "why not woody's legs?" The SiP crew had discussed this previously and we loved what Boris had done. However, there was a perfectly reasonable answer as to why not.
Astrid explained, LEGO use a particular ratio in order to create the mini figs and due to Road Runner having wings and a high plume of feathers, he was reaching the typical standard size. Therefore he had to have smaller legs. Saying this, both Astrid and Mark loved what Boris did, hehehehe …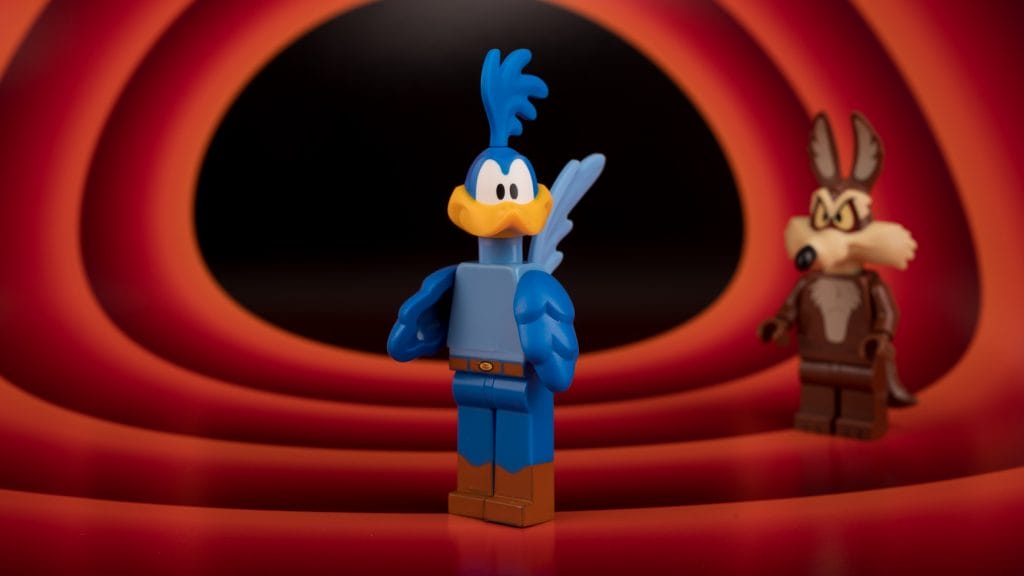 Tell us what you think. Do you love Road Runner's go faster legs?