In this session, scheduled shortly after hearing about The Brick-by-Brick Program, were the introductions to LEGO Podcasts and The Soundtracks to LEGO Building.
Our LEGO Stories Podcast
Next up, Julie Foster presented Our LEGO stories Podcasts. These podcasts are a relatively new idea for LEGO and a few episodes are now available. A podcast for those of you whom have never listened to them, are a series of spoken word digital audio files that a user can easily listen too, subscribe and download to a device.
Podcasts remind me of radio talk shows and I must admit that I rarely listen to them. That is unless there is a particular subject that interests me and I think, ohh sounds interesting!
In conversation, Julie suggested that we especially tune into Episode 2 'Never too old to Play.' This episode is about Annie and her story of how she lost her memory after having Epilepsy. It was suggested to Annie, that she could try to rebuild her memory by using the Lego instructions process. You should tune in to listen to her story and the power of the brick.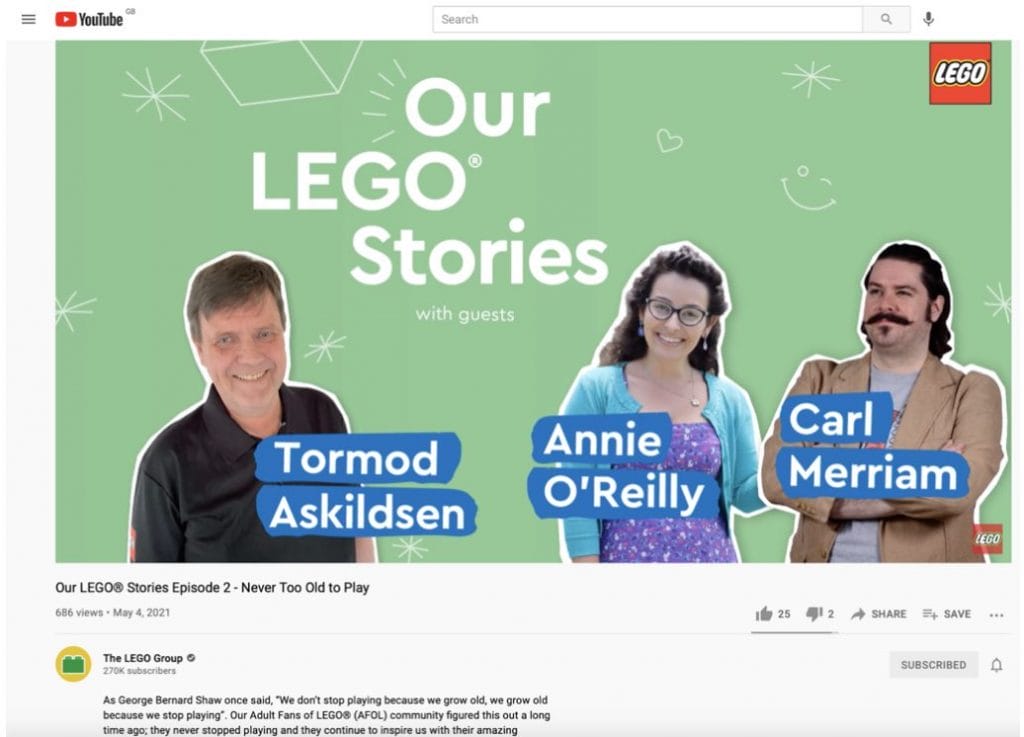 "We don't stop playing because we grow old: We grow old because we stop playing" – George Bernard Shaw
Did you know that …
Another fun fact: Two bricks (2×4) can be assembled in 24 different ways. Three bricks can be assembled in 1060 different ways and six bricks can be assembled in 915.103.765 different ways!
The Soundtracks to Lego Building
Music is an art form, the arrangement of sounds through combinations of certain elements enable the listener to hear different melodies from rhythm to harmony. Music is performed with a vast range of vocal and instrumental techniques ranging from singing to rapping, rock to classical. So in the famous words of Shakespeare himself … "If music be the food of love, play on."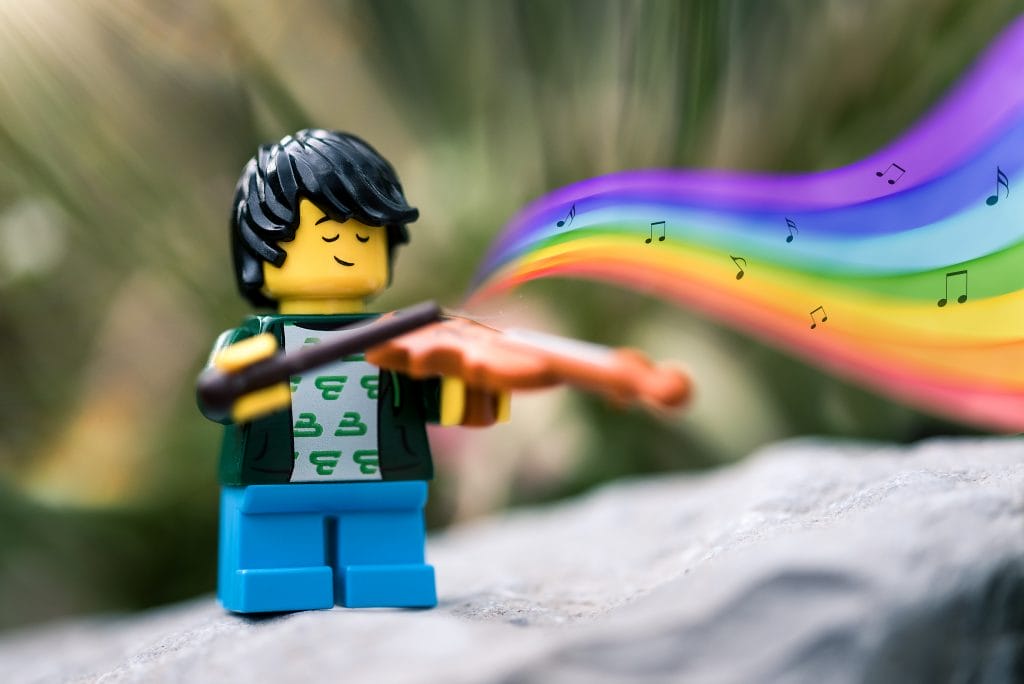 There are different types of genres and each genre tuning into the human subconscious. Indeed, when I hear a song it reminds me of a time, a place, a moment. Music is a powerful gift and its purpose is to express and modulate emotion. The combination of music and mindfulness creates more space for alleviating stress and can calm your physiology without much effort.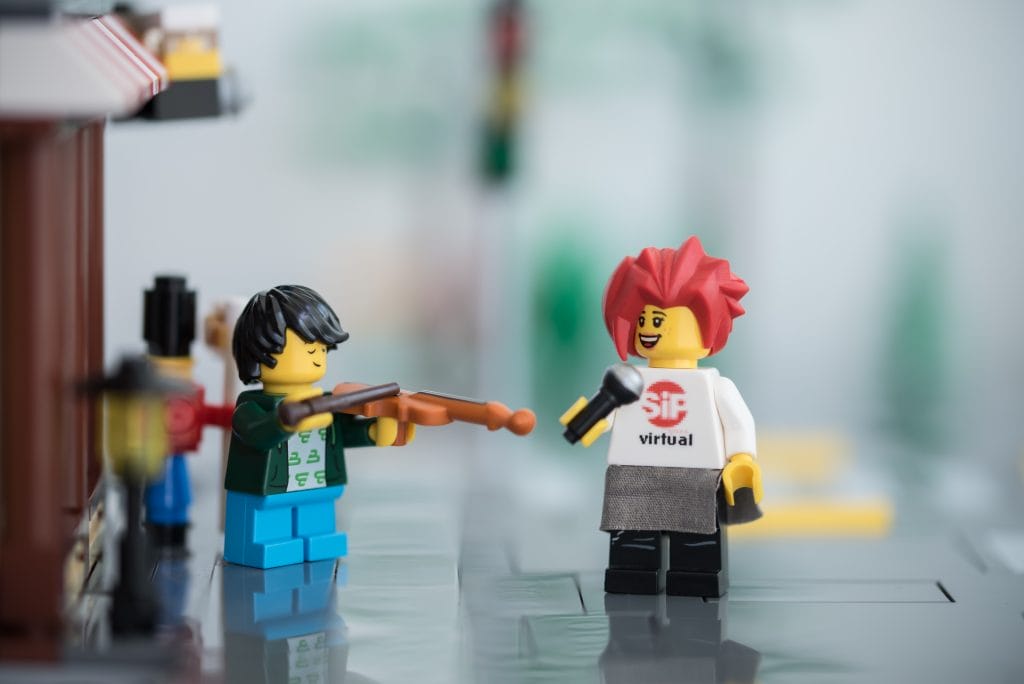 Lego white noise is a Spotify playlist consisting of soundscapes made entirely from Lego bricks. This audio experience has been made to help include the element of mindfulness.
Although these Audio sounds are trending well. I am not entirely sure about whether I like the sound of bricks crashing to the ground. I understand the concept and I believe these sounds may well have a place on Spotify. However, I am sure after hours of building I would be mortified if my sets came crashing to the ground, this soundtrack may well remind me of that (just my opinion.)
Perhaps you could take a listen and decided for yourself, because Stuck in Plastic would love to hear your thoughts …