During the first session, we were provided with information about the Brick-by-Brick Programme. The programme is led by children, based on the concept of 'Play Included' and aimed at young people, aged from preschool to adulthood who enjoy building LEGO models and need support.
The Brick-by-Brick Program
We were introduced to Dr. Gina Gomez de la Cuesta who founded Play Included in 2018. Gina has developed training and resources having studied LEGO® based therapy for her PhD. Read more …
This program recognises that neurodivergent children can develop and benefit from this shared interest. One thing Dr. Gina said struck a cord with me. She said "Everyones brain is different" and many would agree. We are all wired differently and this program is a great way to enable everyone to communicate and play together.
Learning Through Play
Play Included is partnered with The LEGO Foundation and their aim to to empower all children through play. I had never heard of this collaboration before and I thought this is such a great idea that helps different social backgrounds come together reducing the gaps in achievement between children.
"We believe the most powerful tool young people have to make sense of the world is play."– Play Included
Children learn through play, no matter what their ability is. From birth learning happens and as parents help teach them how to play, how to speak, how to listen and how to interact with others. However, they learn while developing their own basic skills and learning through play helps them unleash their potential. Learning through play can often be underestimated and overlooked when adults forget what it feels like to be a child again.
Inspired
Inspired by hearing about this program. I decided to write in the chat box and said "I've been using Lego Minifigures within a teaching environment through toy photography. The children get to use their mini fig within nature and capture the scene on camera. It's been amazing and especially great for children with autism."
In Response
Jordan asked if I would like to explain in more detail and I was able to mention in more detail about the workshops using toy photography. The concept is simple, I take a Lego minifigure and place it into nature. I give the children a Minifigure based on the character of John Muir and ask them to create similar images. This not only helps them concentrate of finding perfect locations, but also helps them see the world from a tiny perspective. Whilst at the same time learning about four elements that make up The John Muir Award. Which is to Discover a wild place, Explore it, Conserve it and Share it.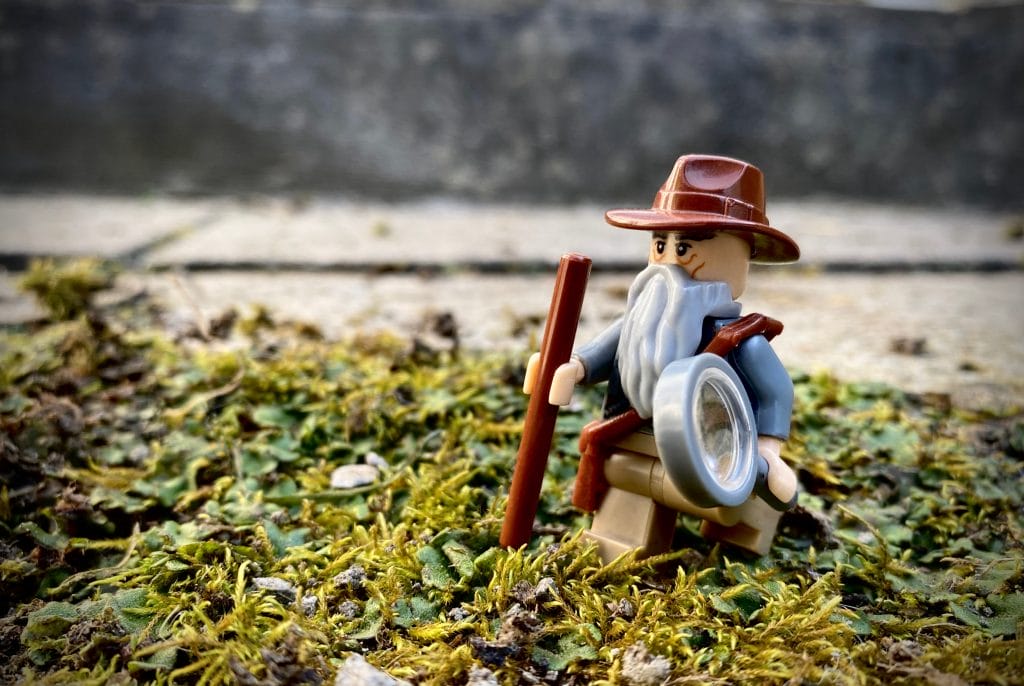 Play Included in my own childhood
I remember as a child playing with LEGO and creating different scenes and sets in order to make imaginary worlds. These worlds would keep me busy for hours and unbeknown to me, I was actually developing creative skills, physical skills, social skills, cognitive skills and emotional skills as I played.
I came up with ideas and transformed them into reality. By problem solving and developing a flexible way of thinking, I stayed motivated. To this day as an adult, I can now see how important this learning experience was to my growth and it is something that especially applies to my toy photography.
Since listening to Dr. Gina, it is evident now why I decided to include toy photography in my role as a photography tutor, working with children and adults. Who Remembers joining our wilderness trail last year?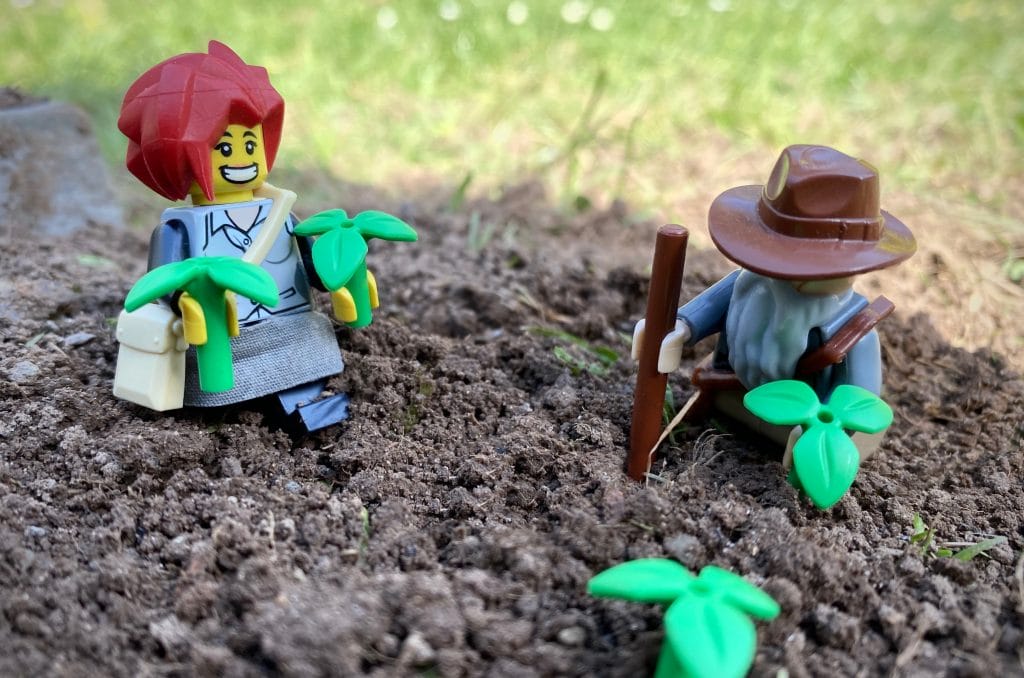 "Imagination makes us Infinite" – John Muir
Let us know if you use LEGO to help others learn or do you use LEGO to keep your own learning and creativity flowing? Do you interact and enjoy building with your children? Are you yourself a toy photographer?